Coronavirus Cases, Deaths, and Recoveries by Country
The coronavirus pandemic continues to worsen. It is more important than ever to make decisions based on data, not fear or panic. On this page you can find up-to-date statistics on coronavirus cases and deaths by country (updated daily).
A Few Notes
Countries are listed on this page in alphabetical order.
This page is a work in progress. A few things on my to-do list:
Find a matplotlib wiz to help me nicely style these charts.
Create a table of contents so you can click to a specific country you're interested in. For now, please perform a CTRL+F search to find the country you are looking for.
Also, I should give credit where credit is due. The data on this page has been made available through the interactive coronavirus map provided by Johns Hopkins University. The data has been compiled into an easy-to-use JSON file by Rodrigo Pombo in this GitHub repository.
If you have feedback on this resource, please email me.
Note: This blog post previously had a third chart for 'recoveries', but I have removed them because the data is not longer supported in muy data source.
Afghanistan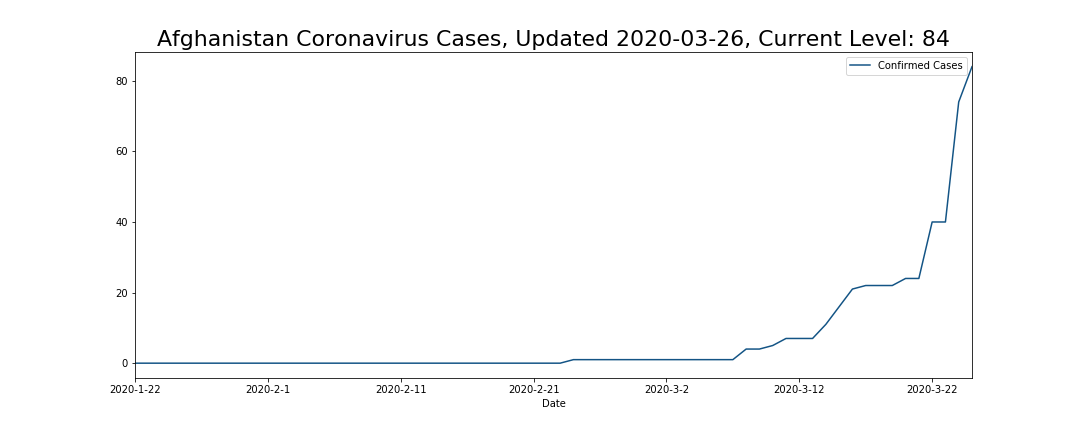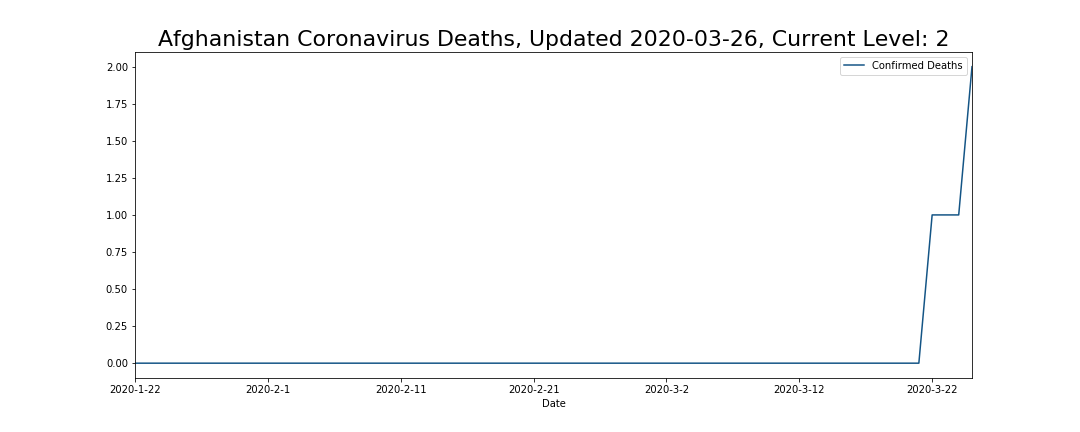 Albania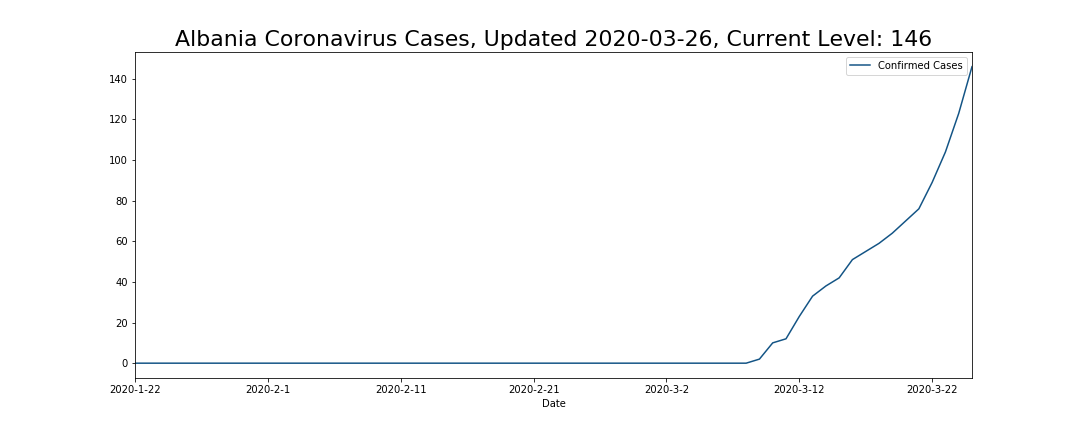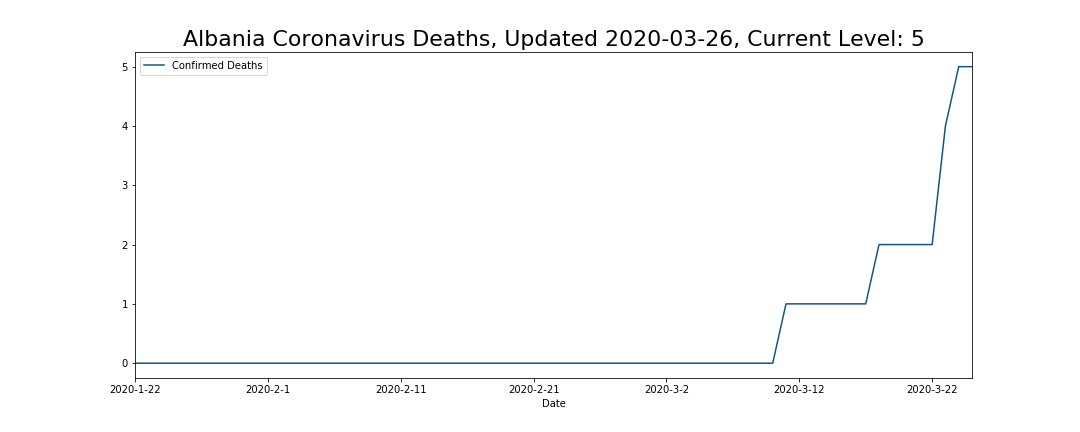 Algeria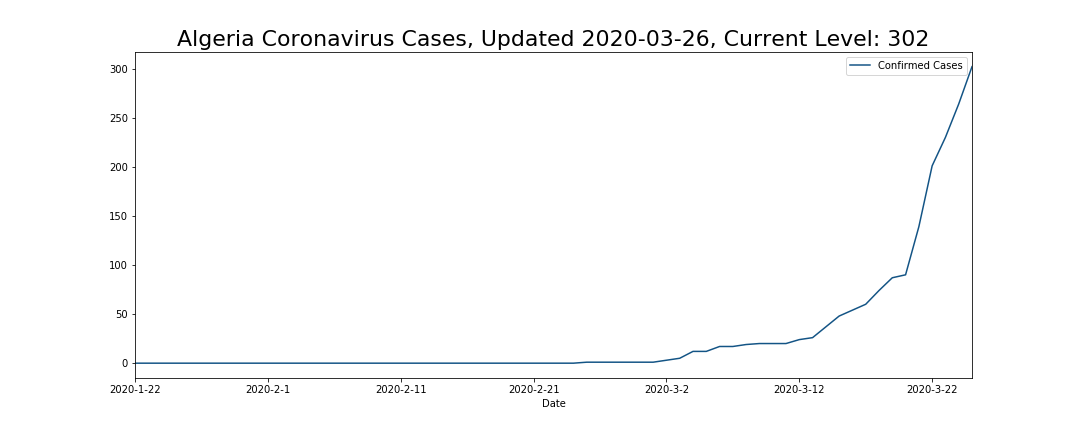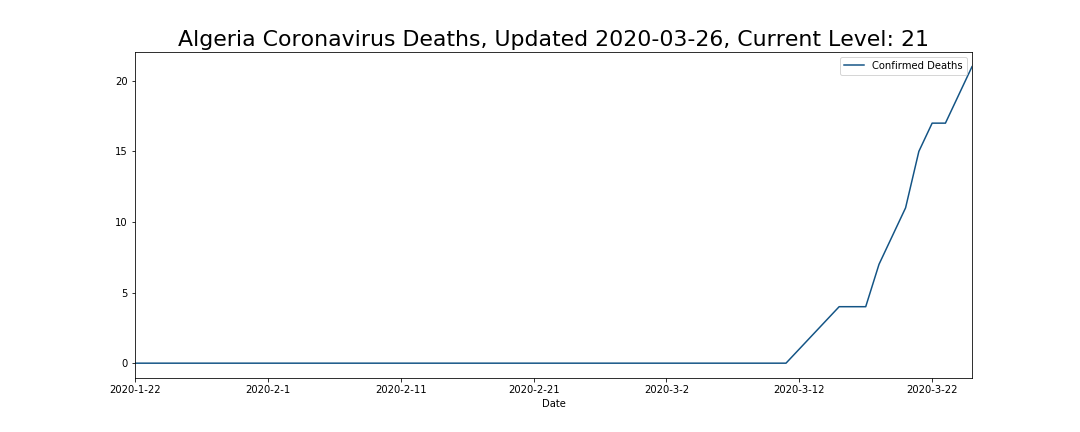 Andorra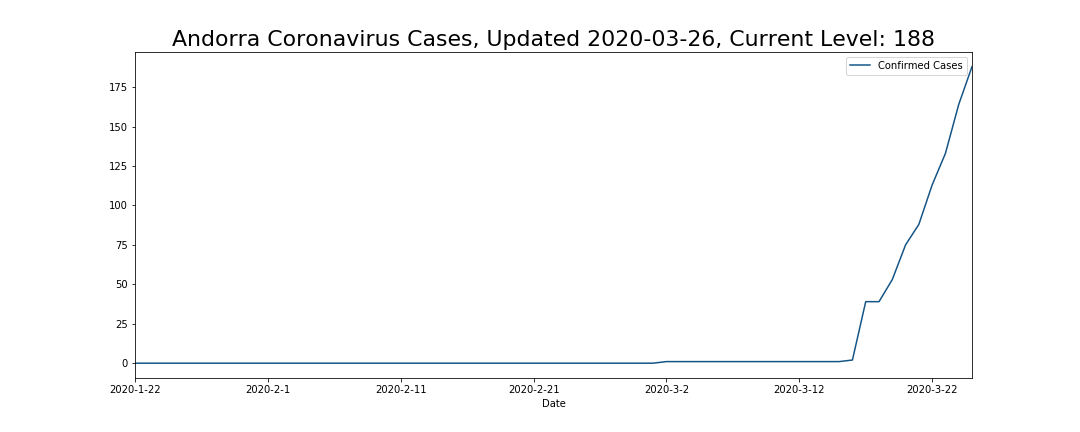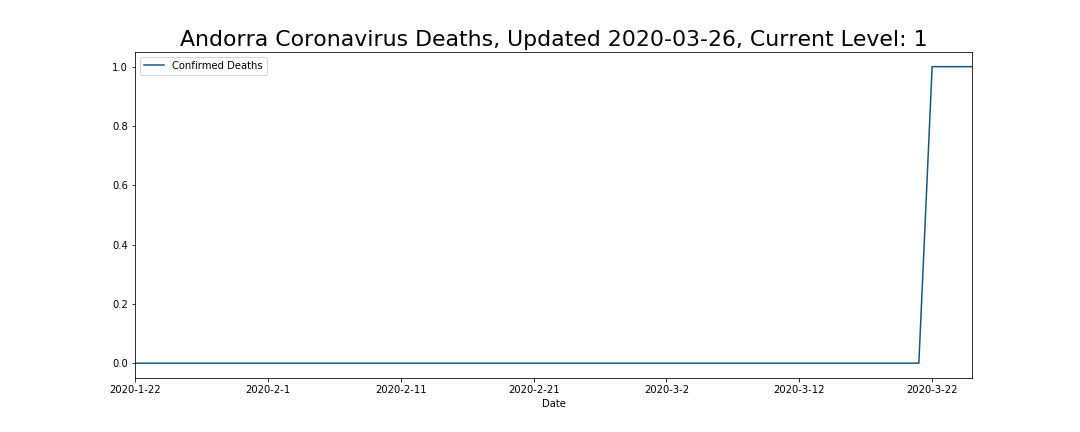 Angola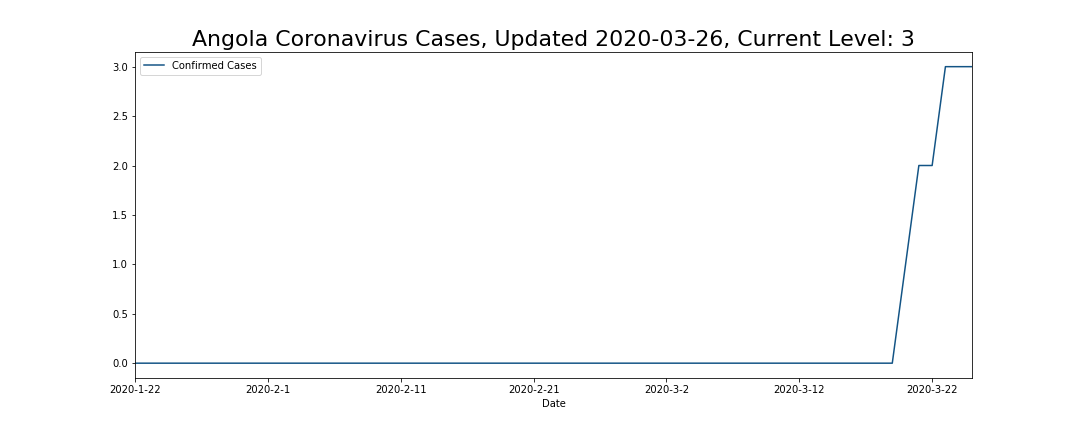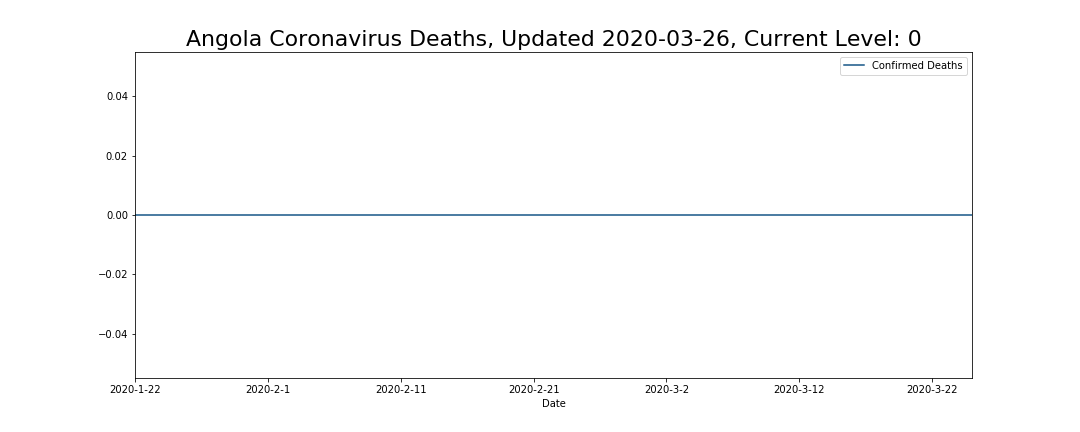 Antigua and Barbuda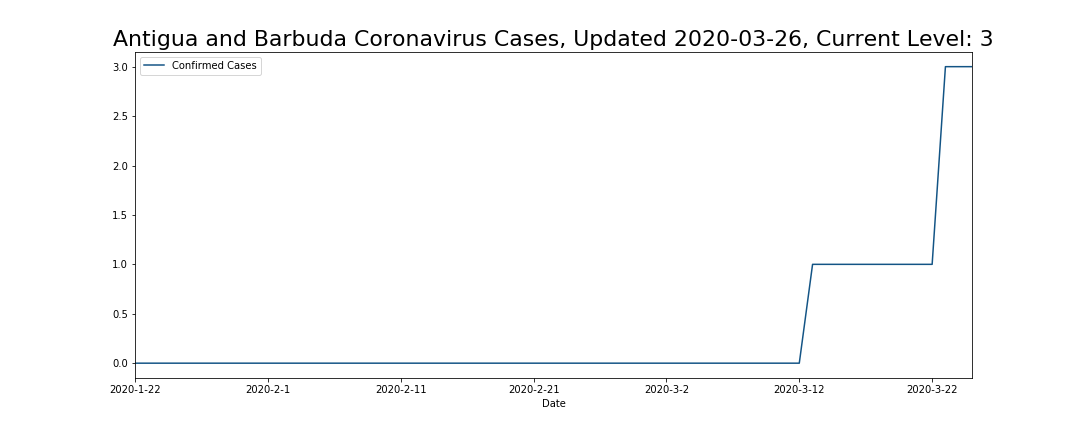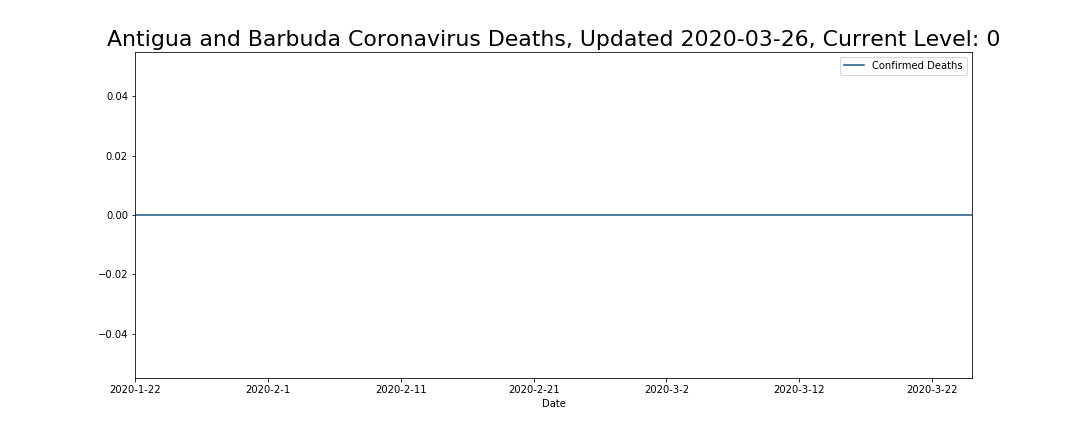 Argentina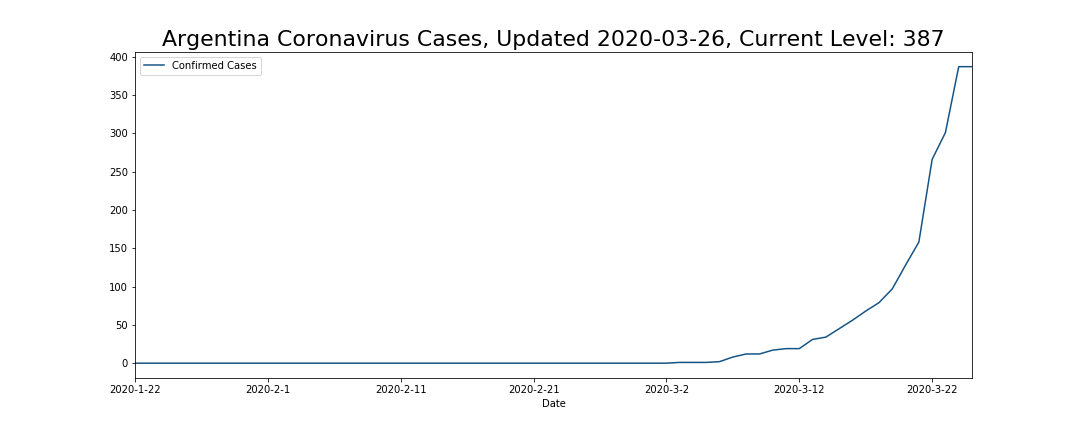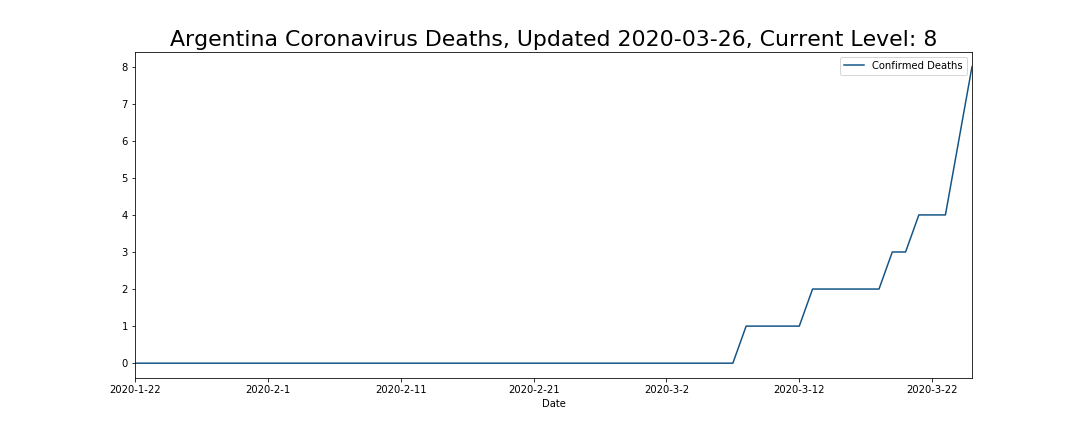 Armenia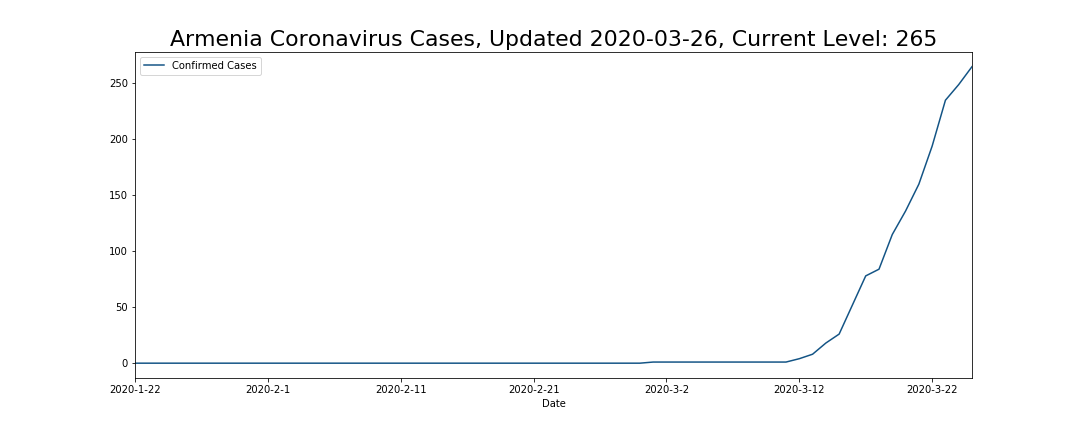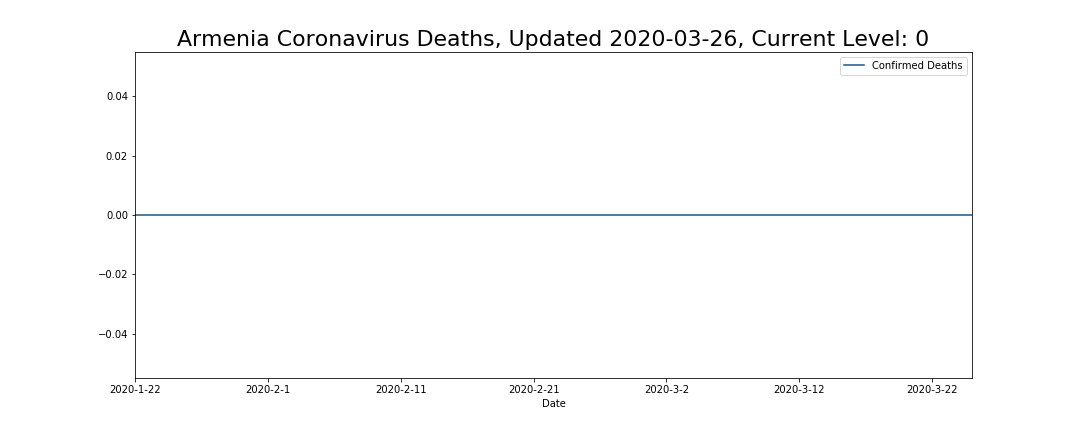 Australia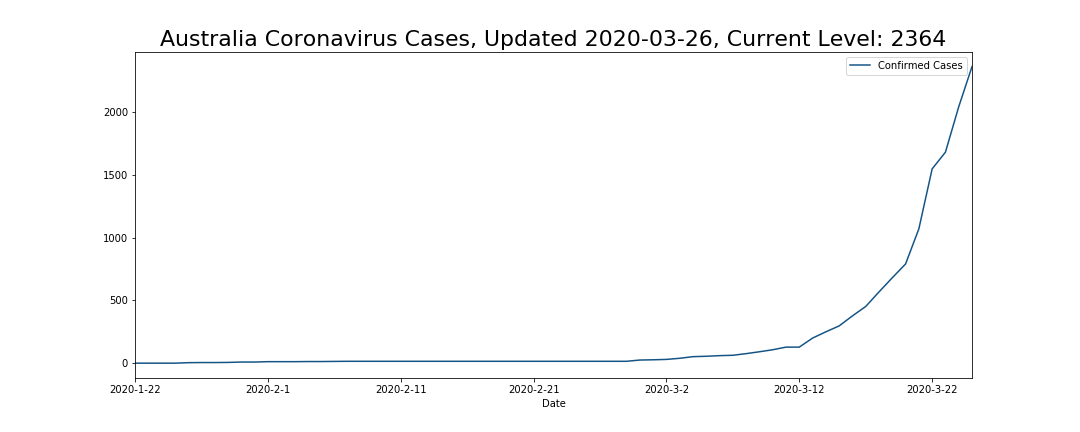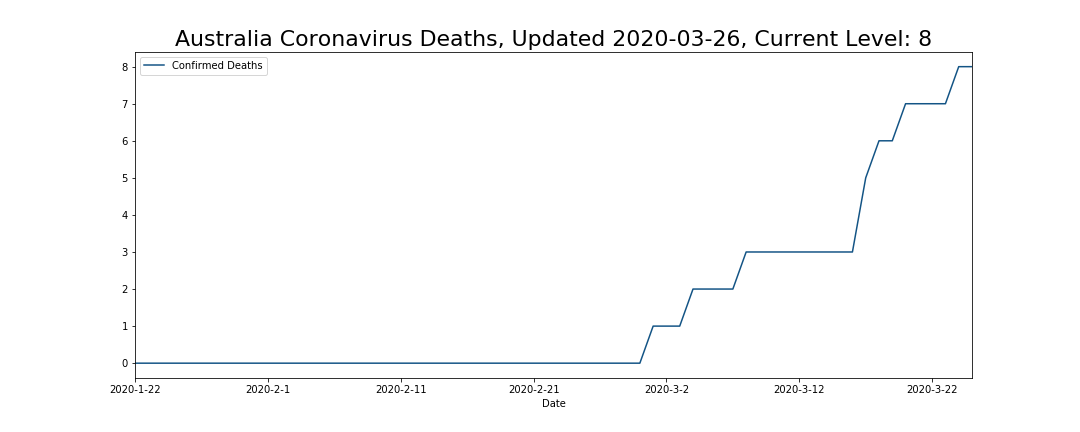 Austria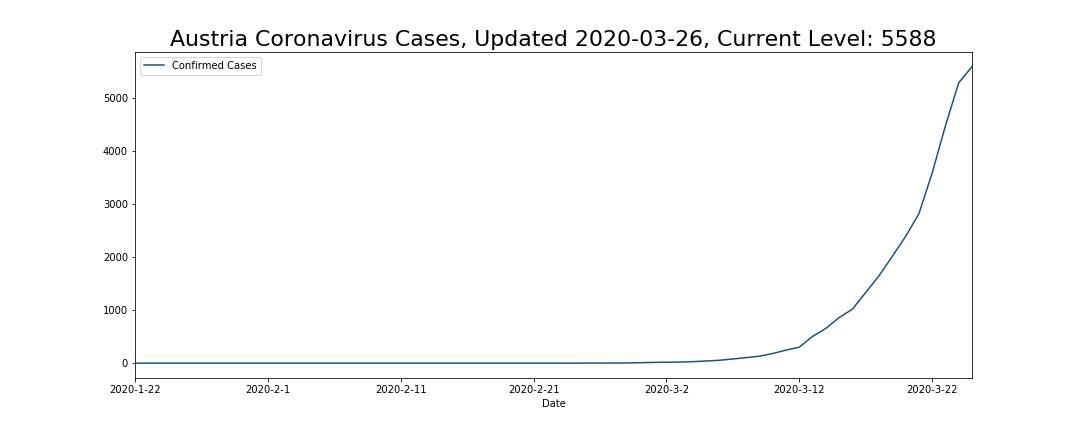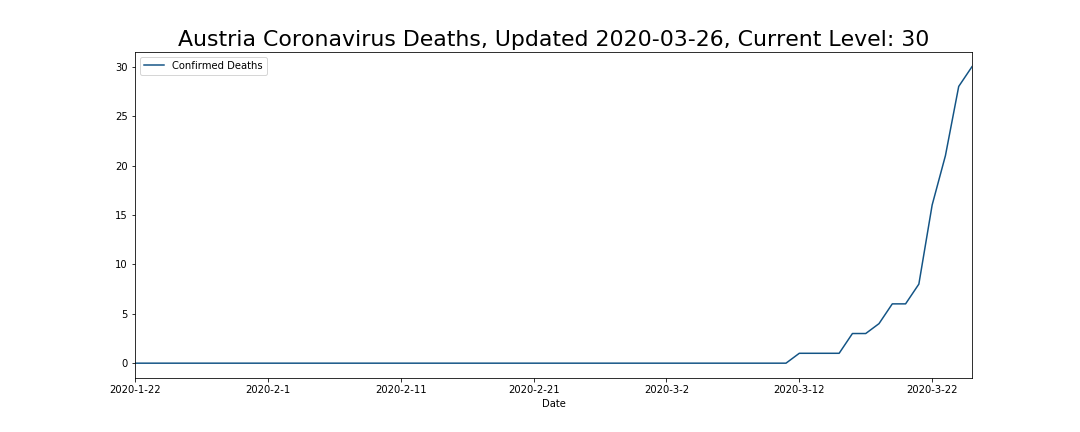 Azerbaijan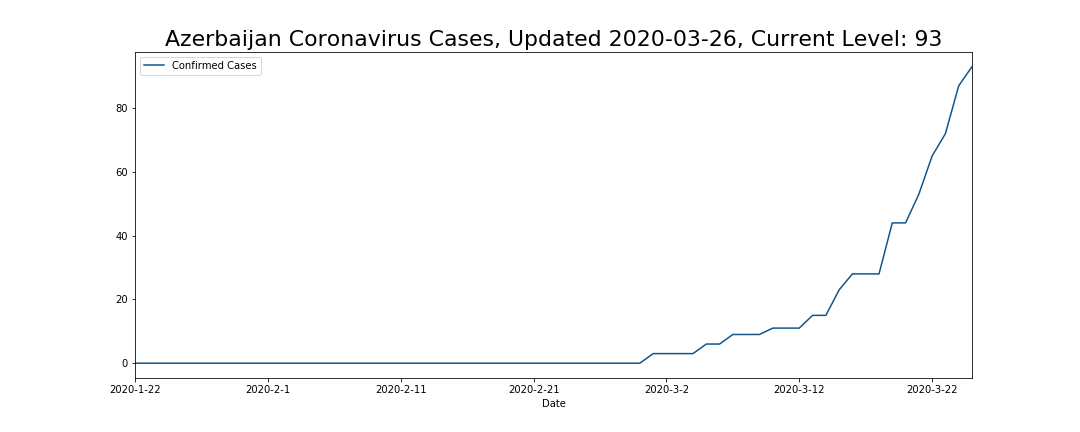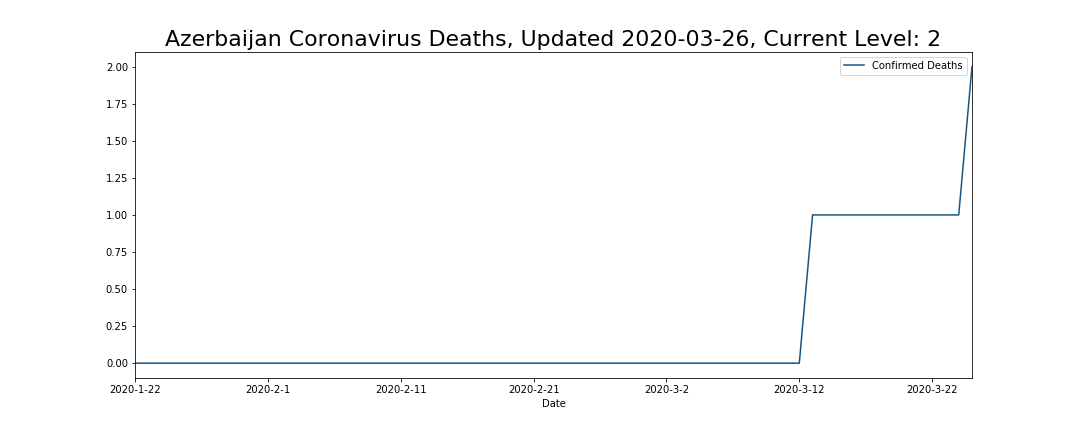 Bahamas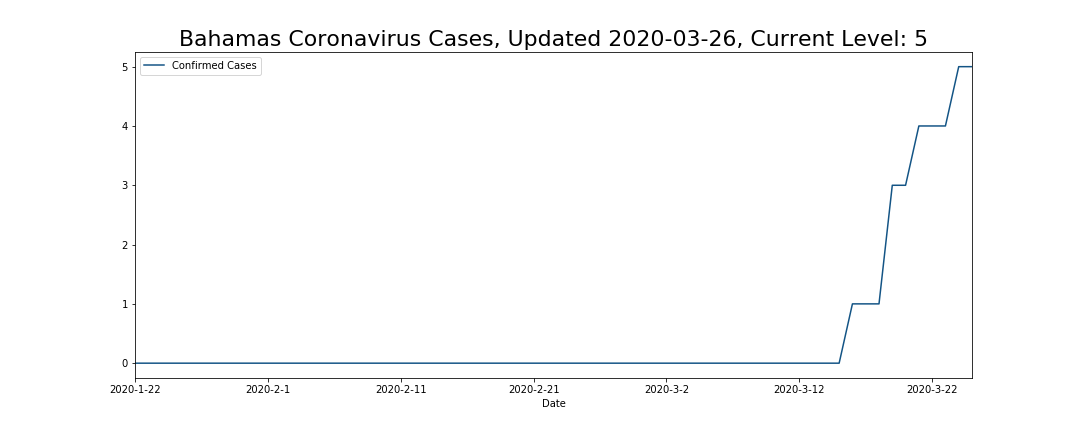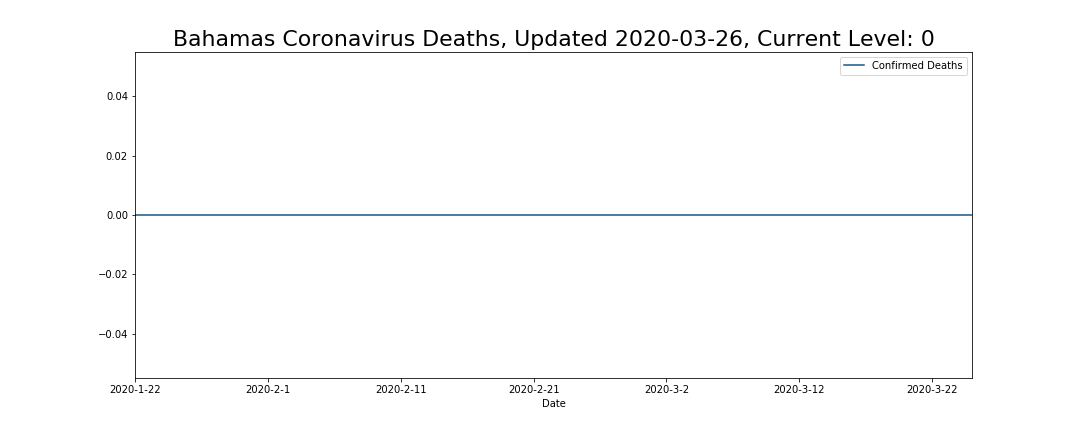 Bahrain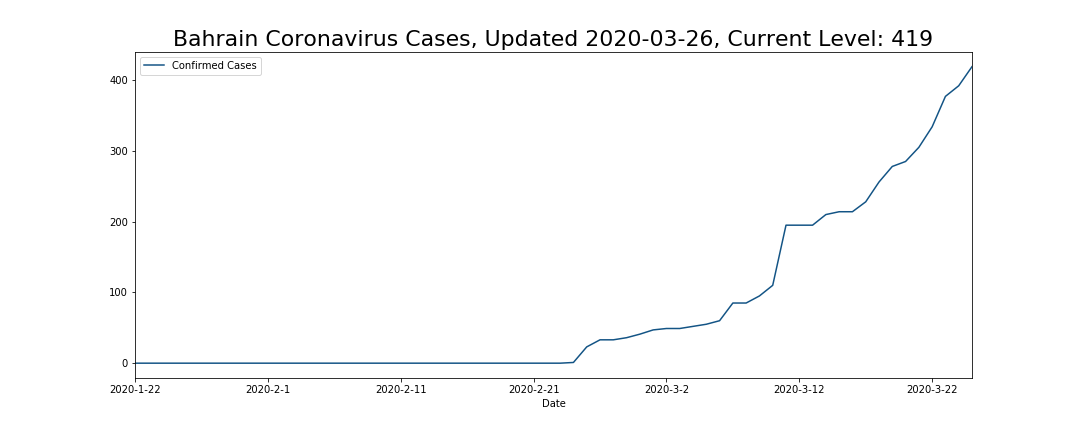 Bangladesh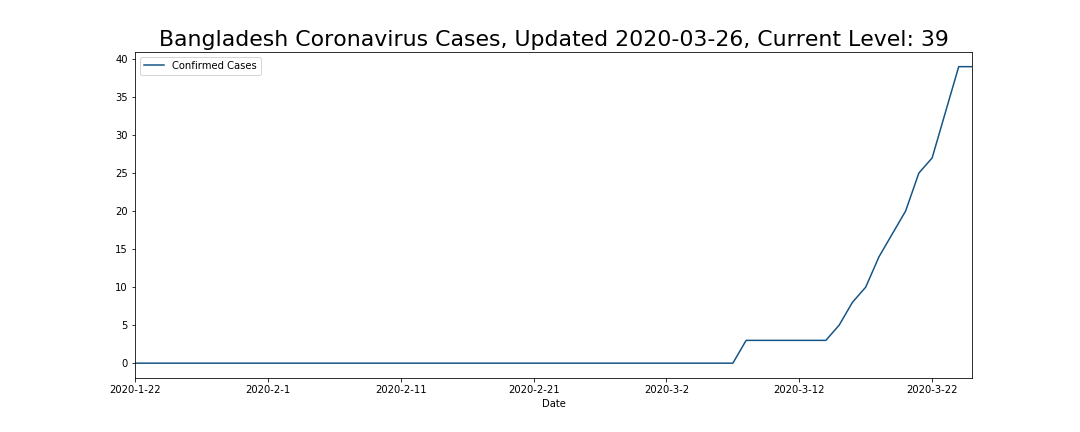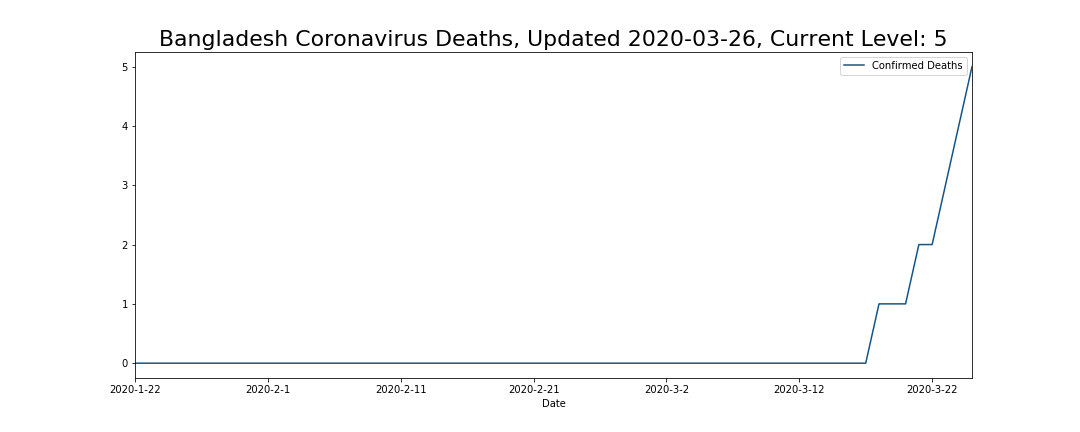 Barbados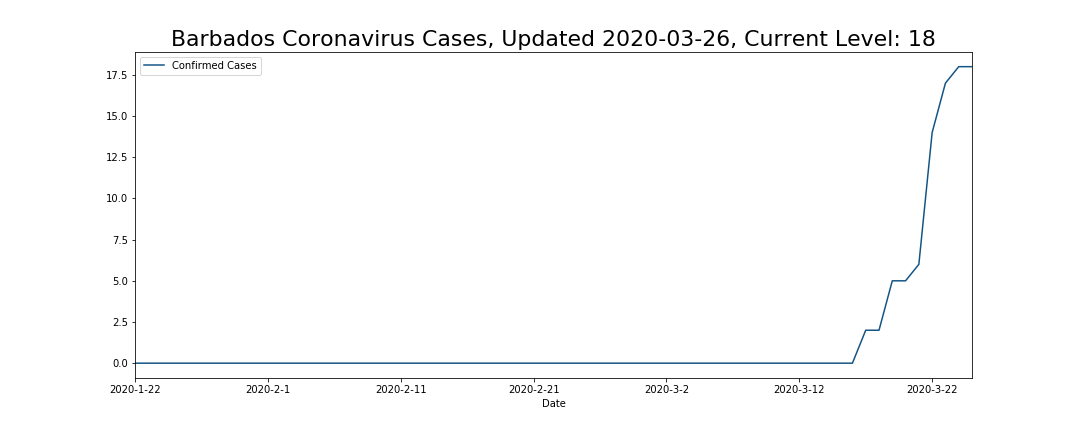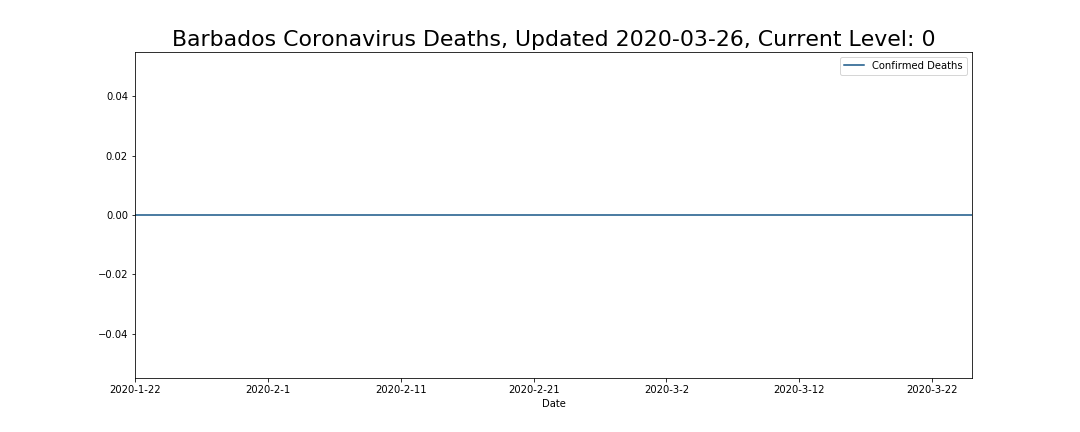 Belarus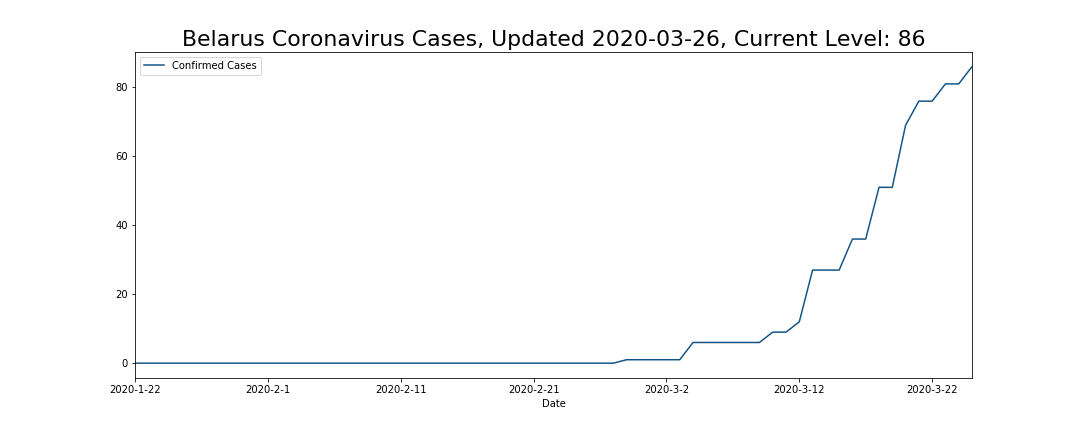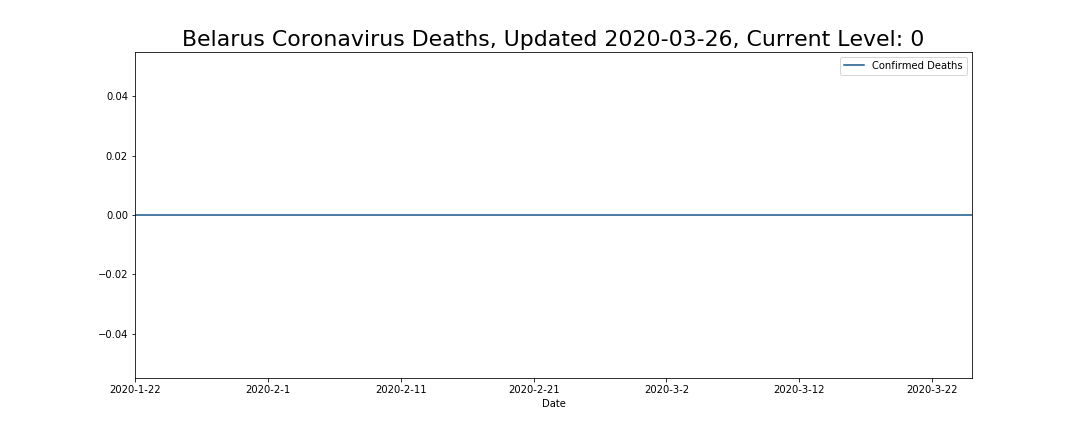 Belgium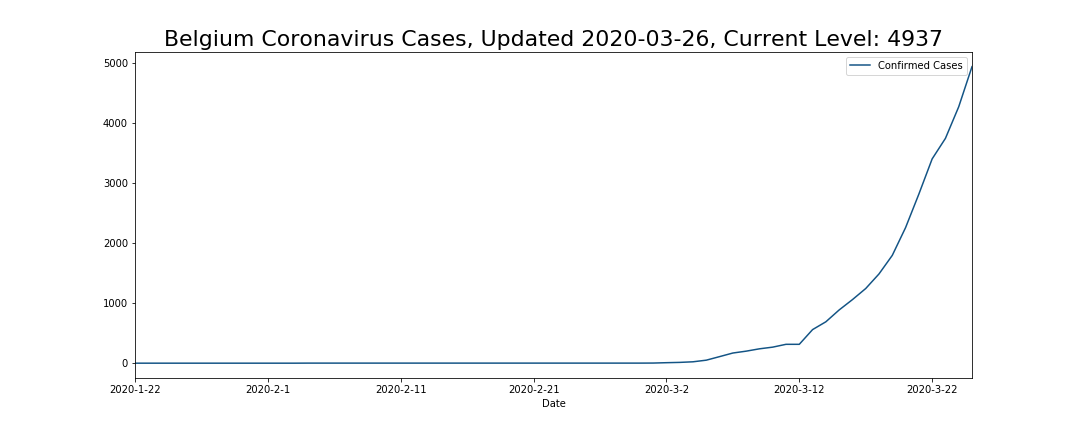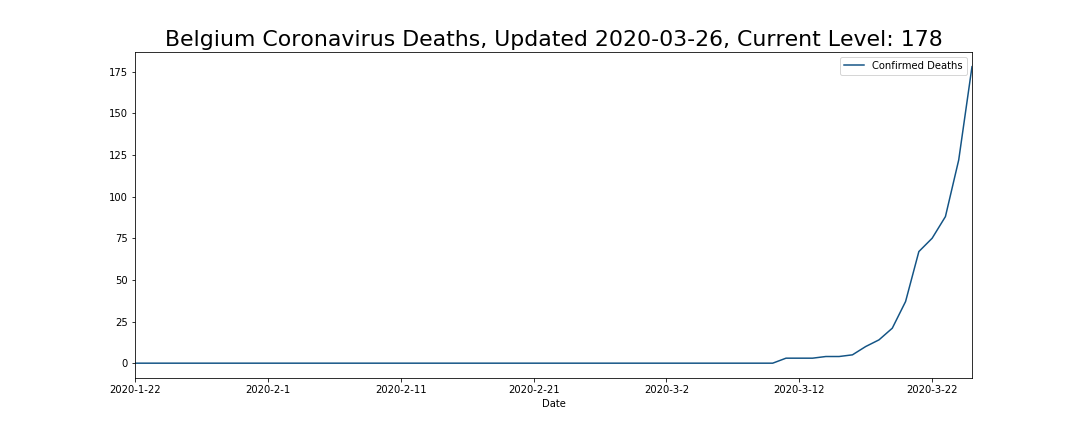 Belize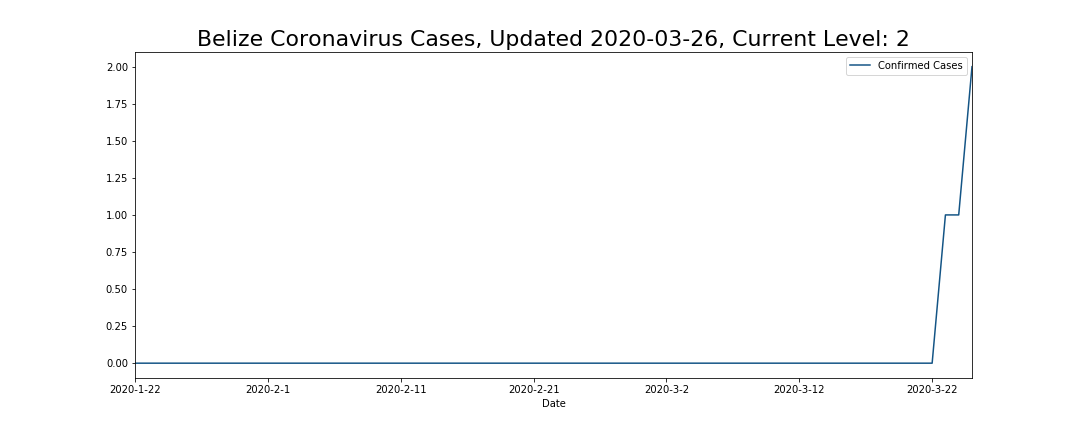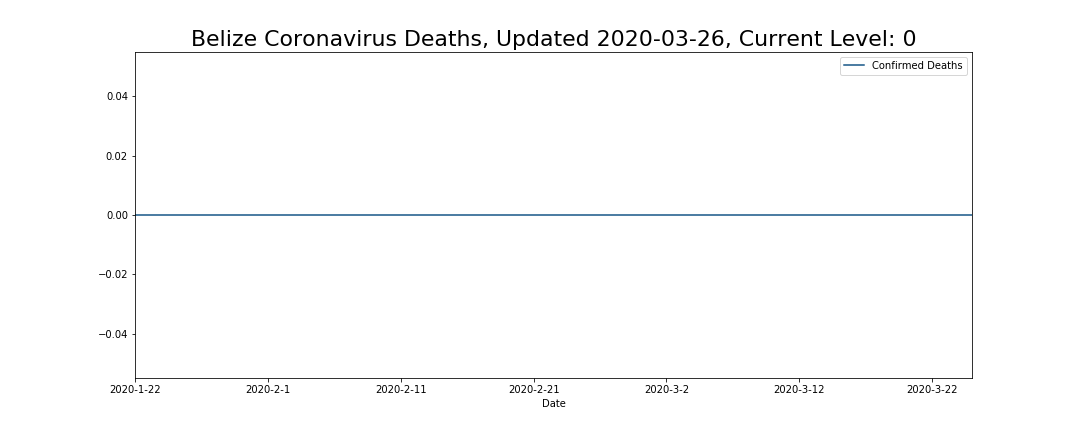 Benin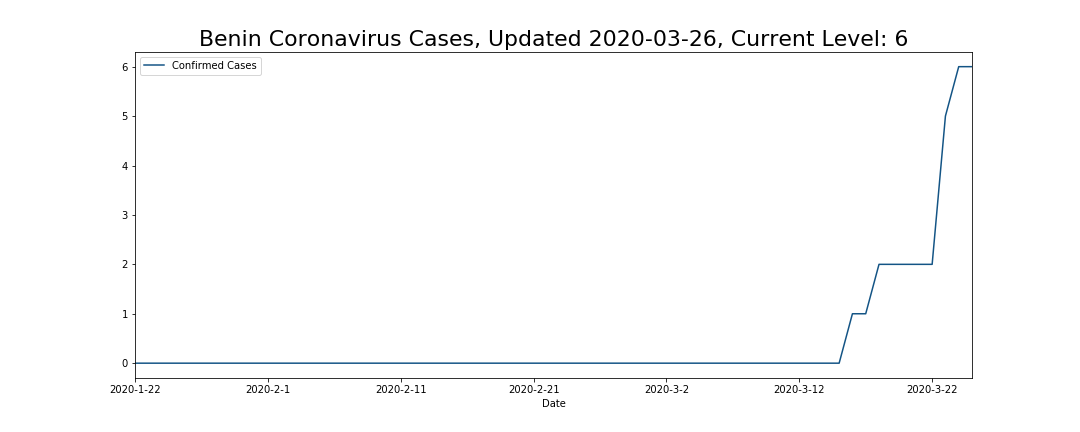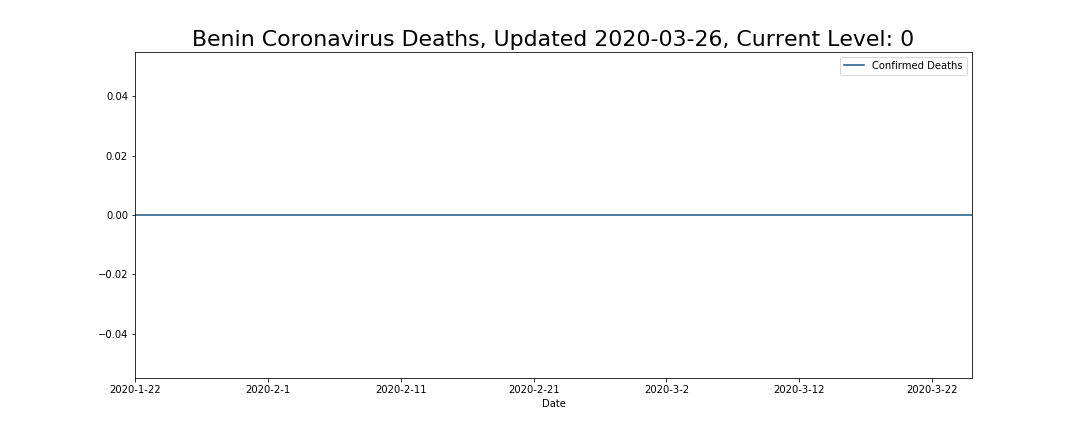 Bhutan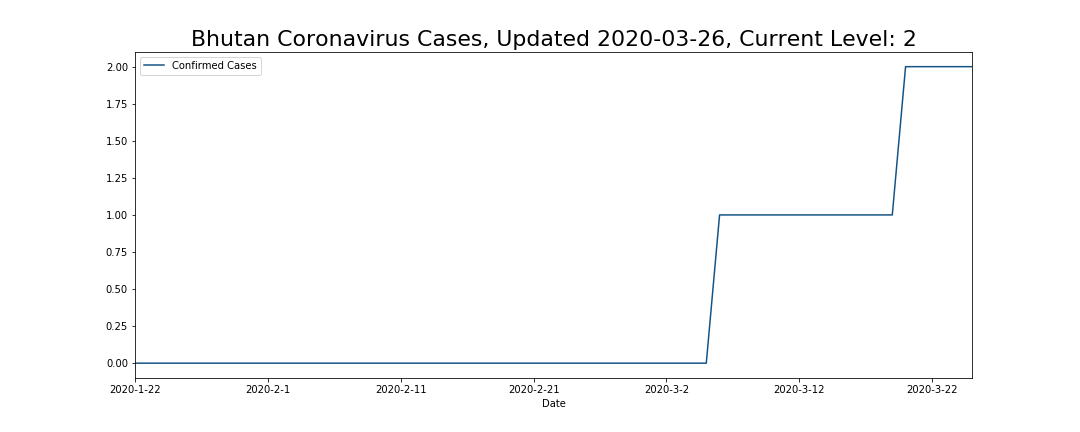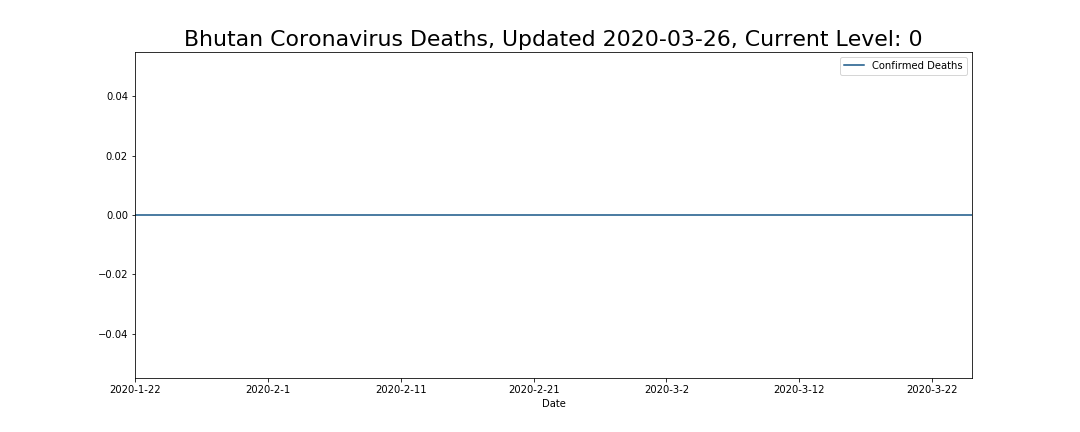 Bolivia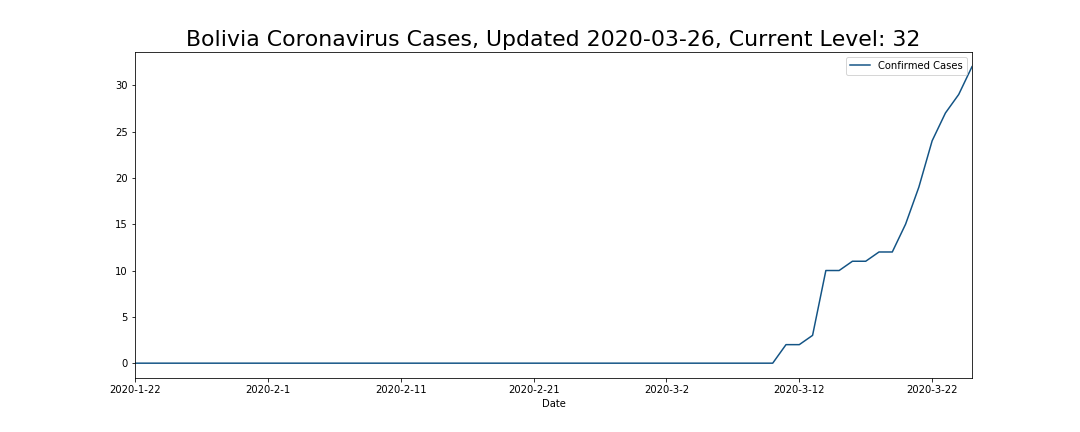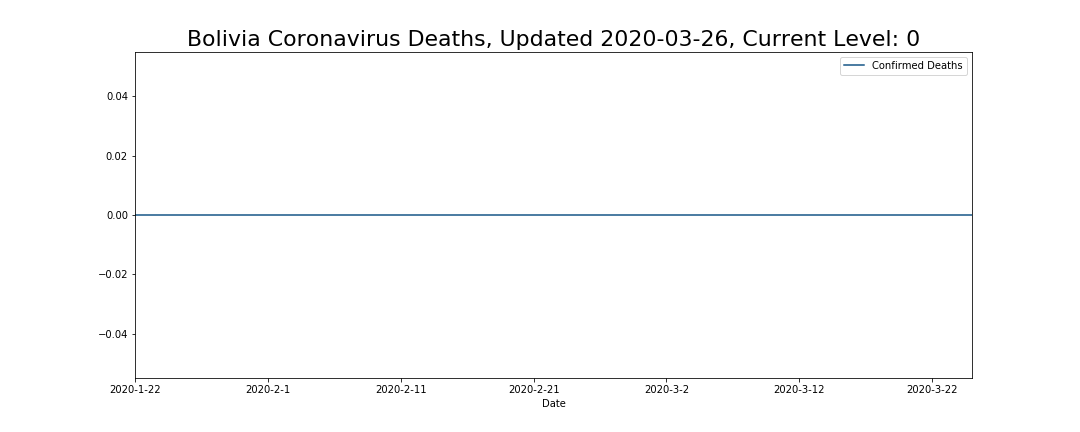 Bosnia and Herzegovina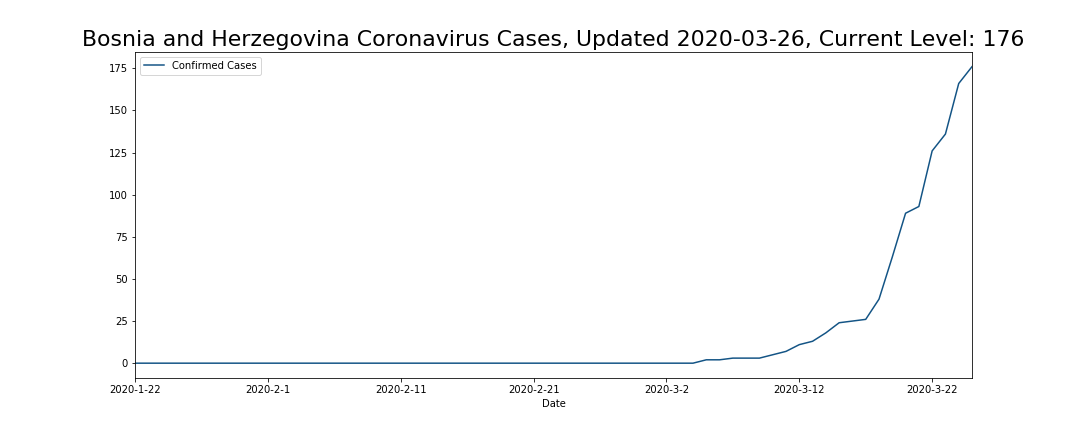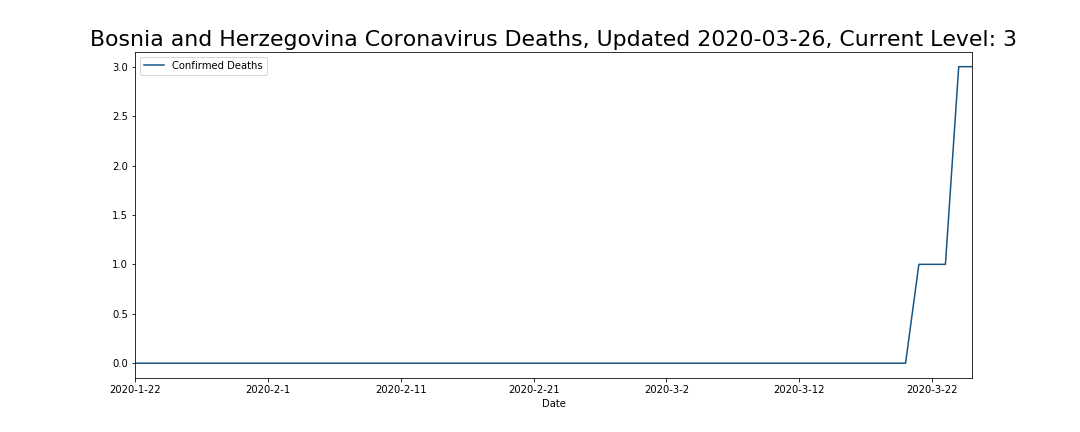 Brazil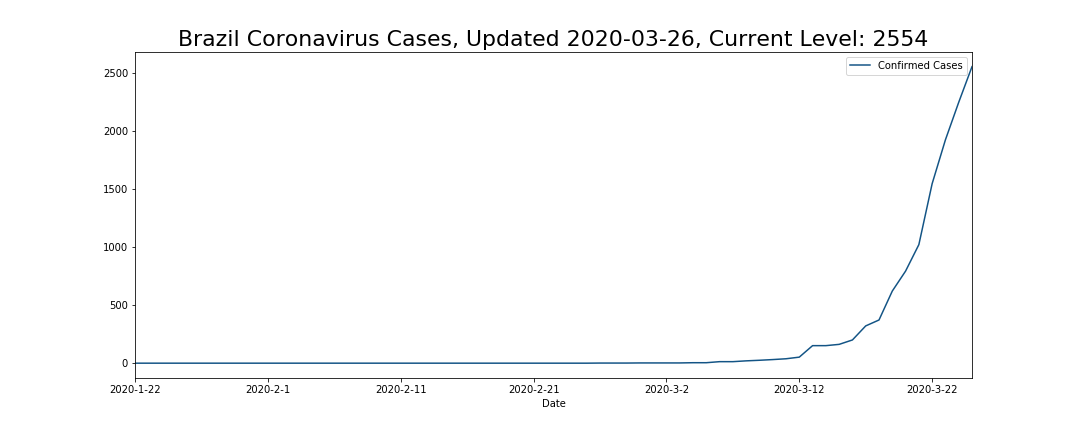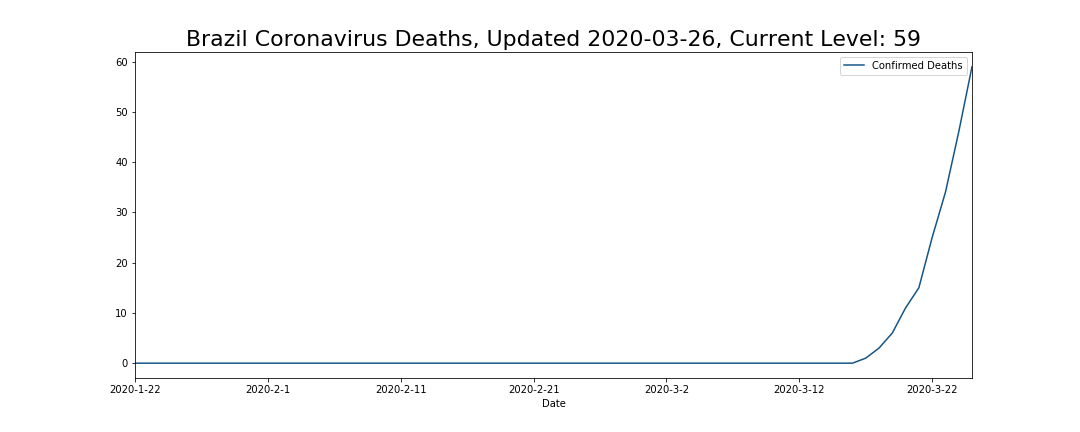 Brunei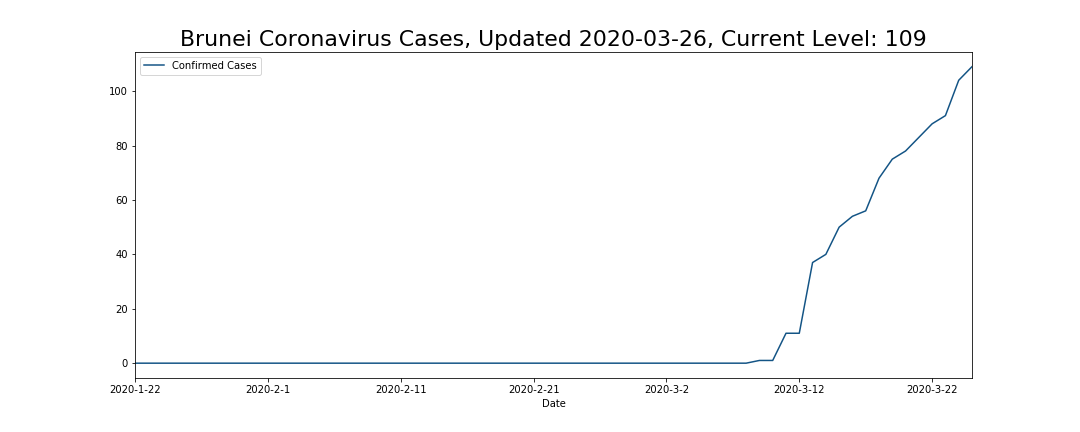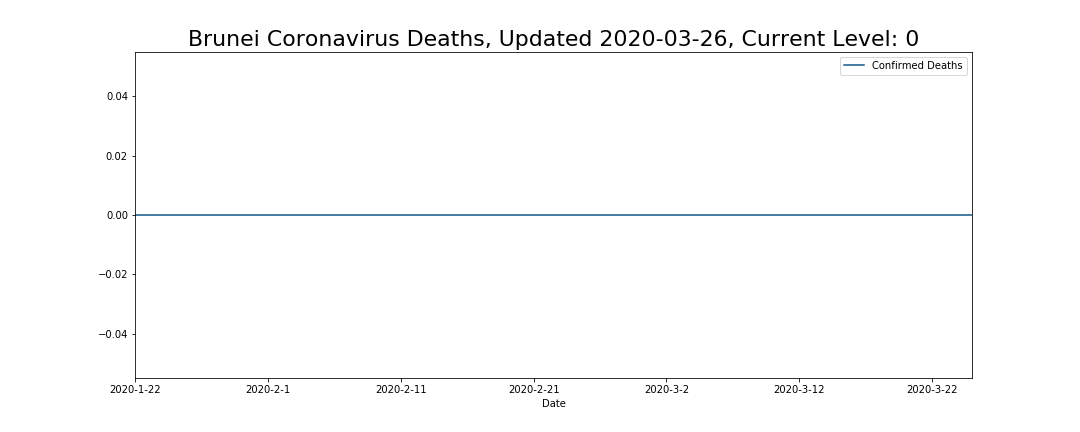 Bulgaria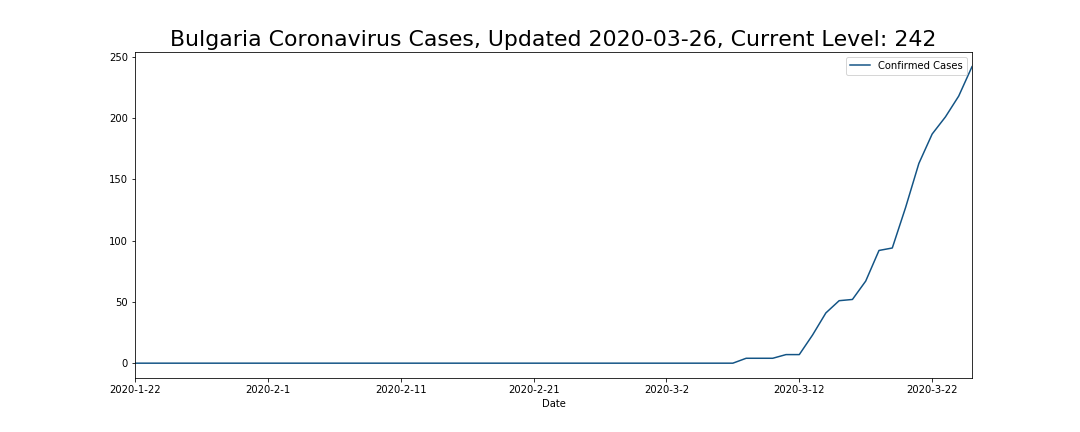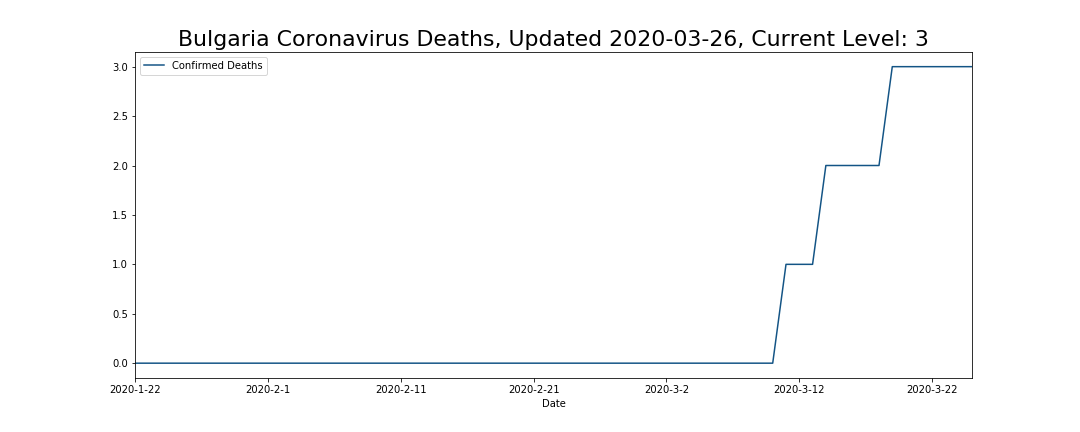 Burkina Faso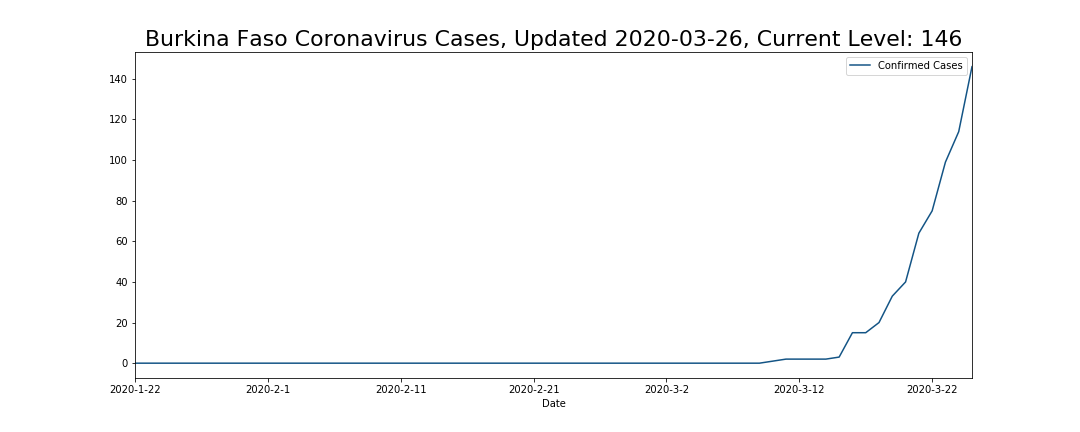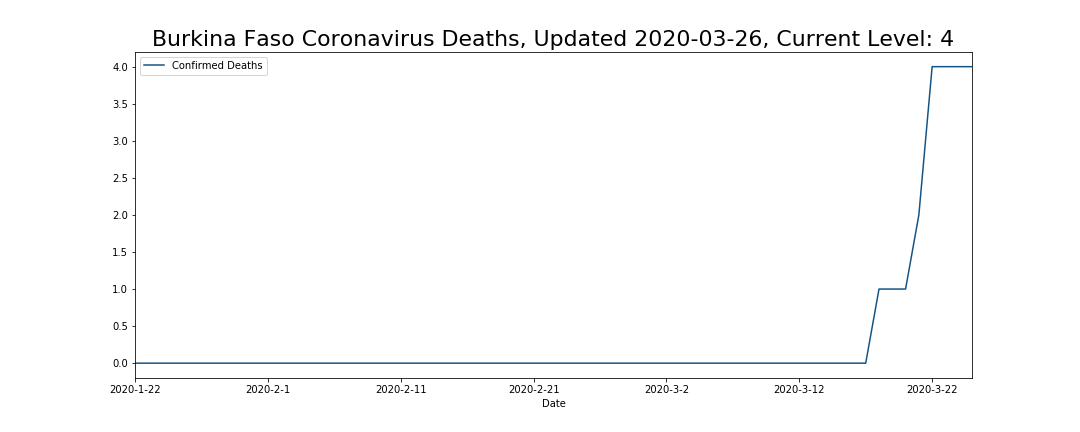 Cabo Verde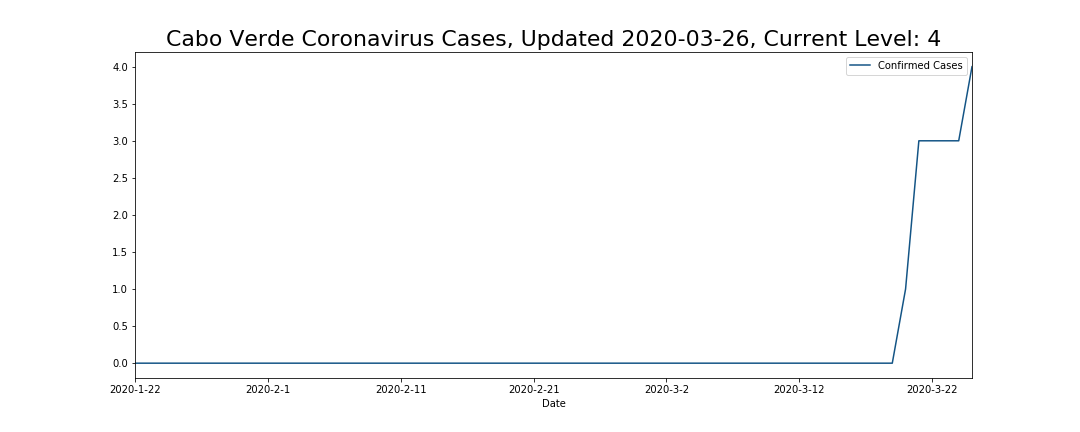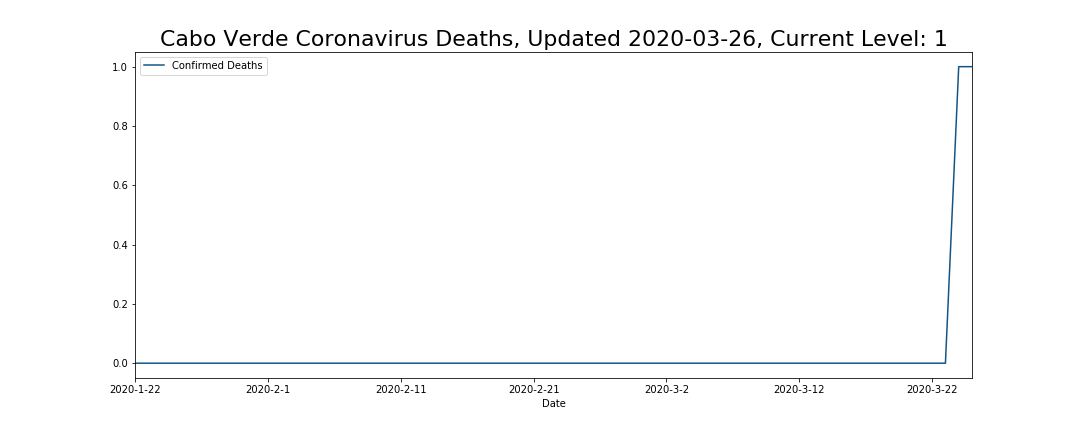 Cambodia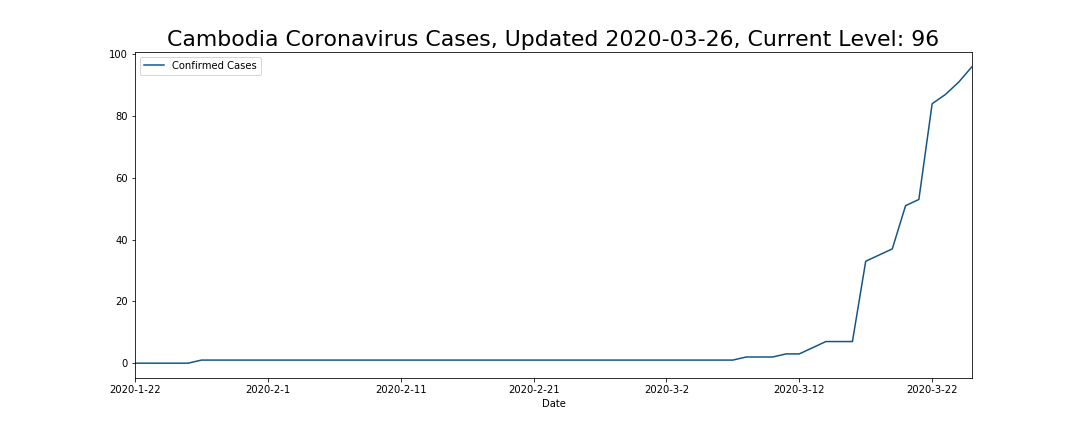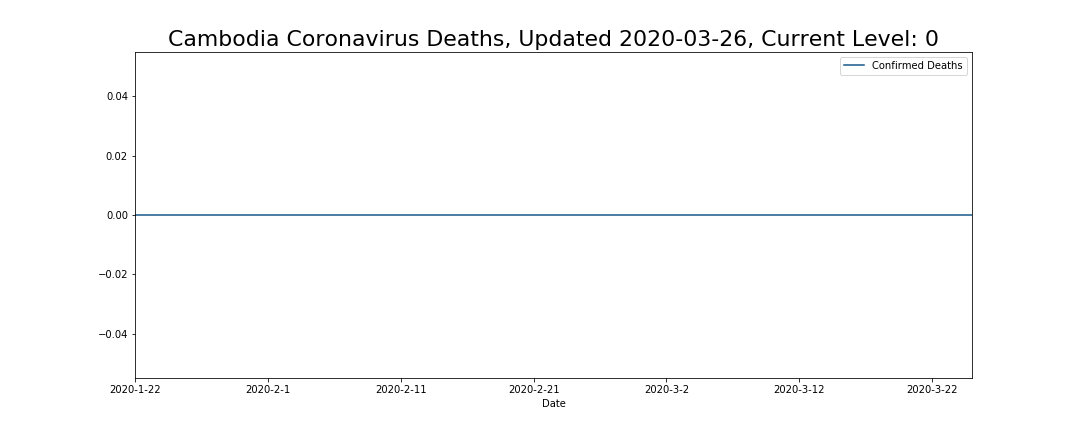 Cameroon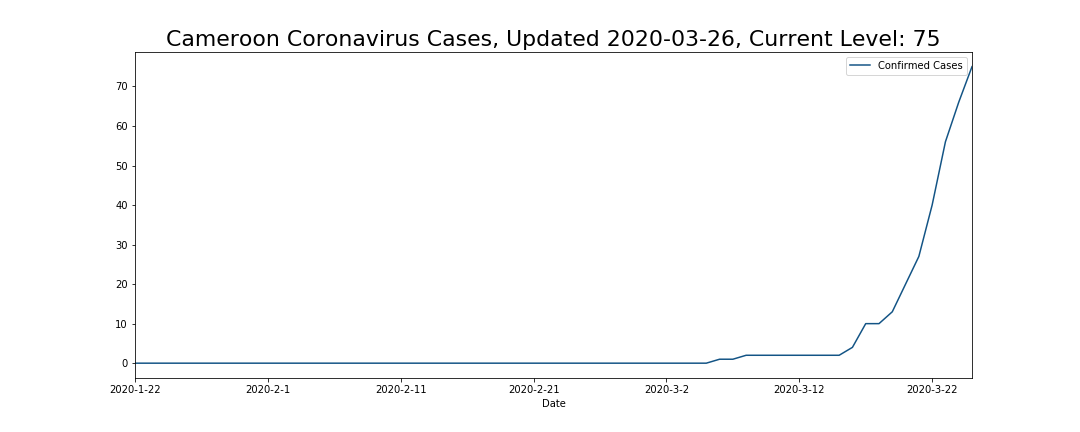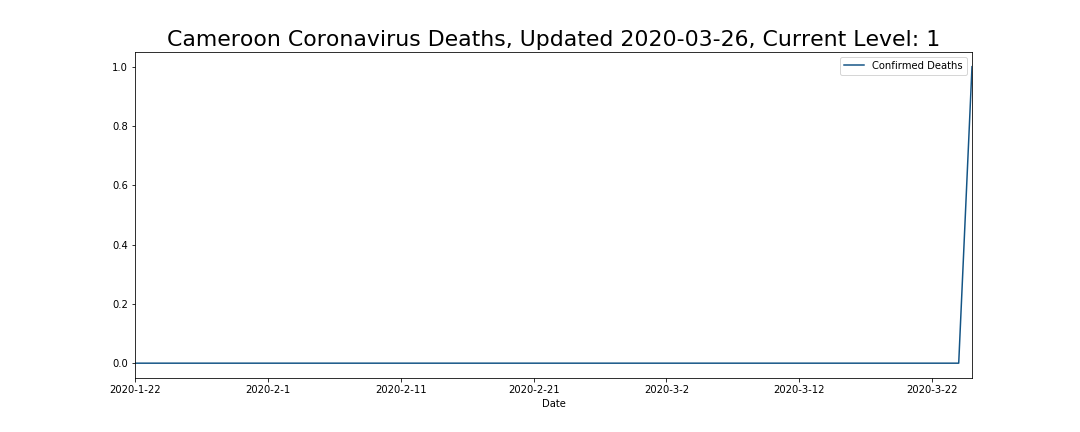 Canada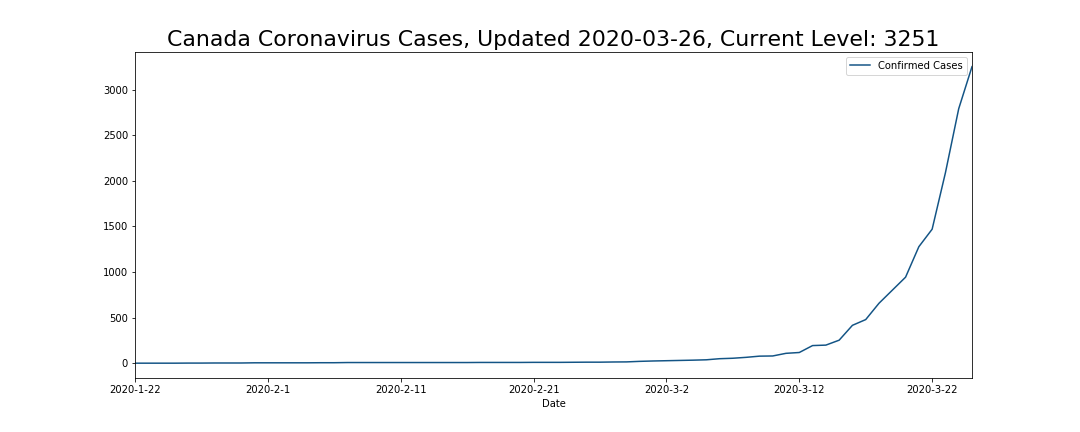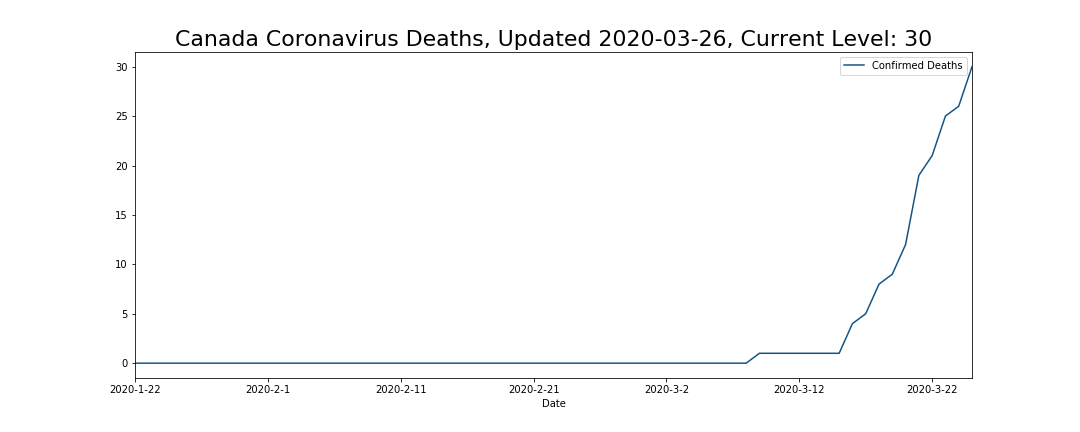 Central African Republic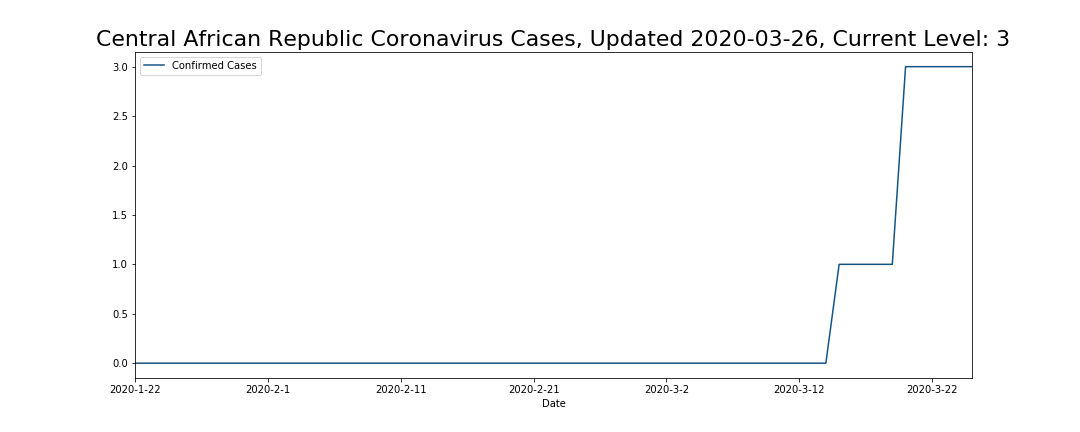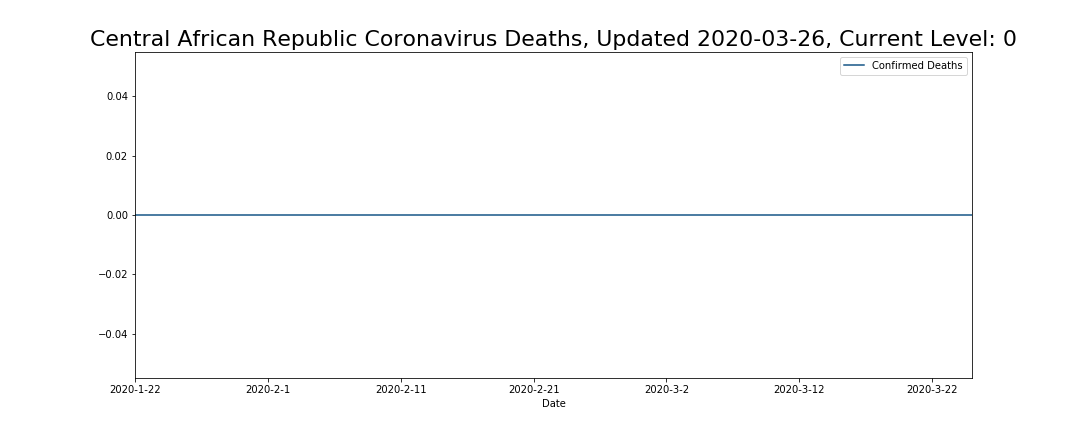 Chad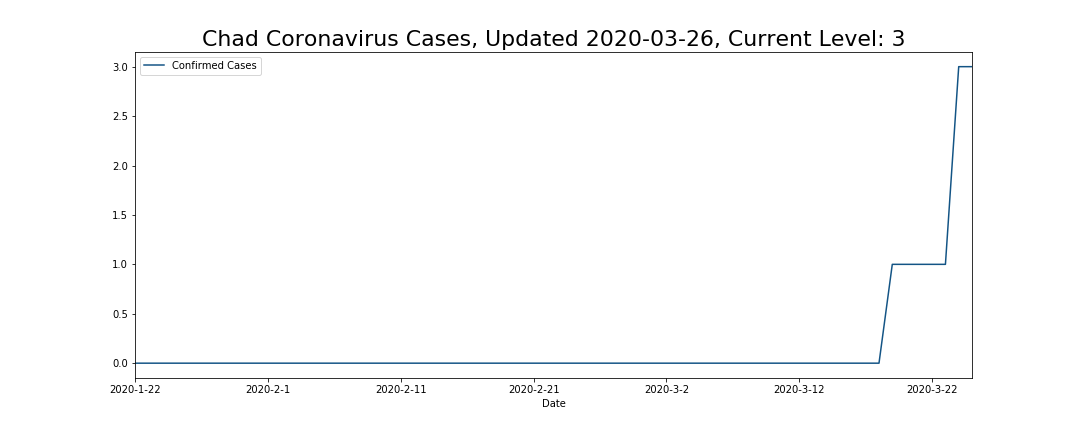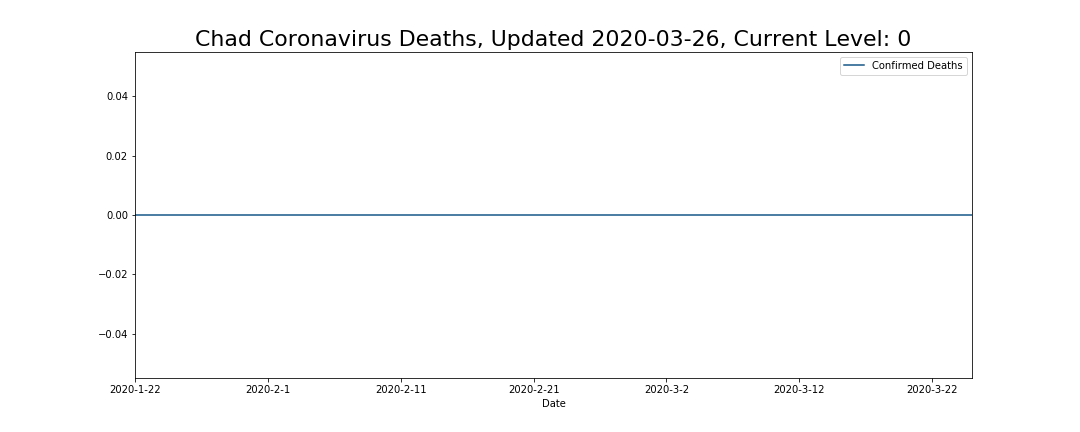 Chile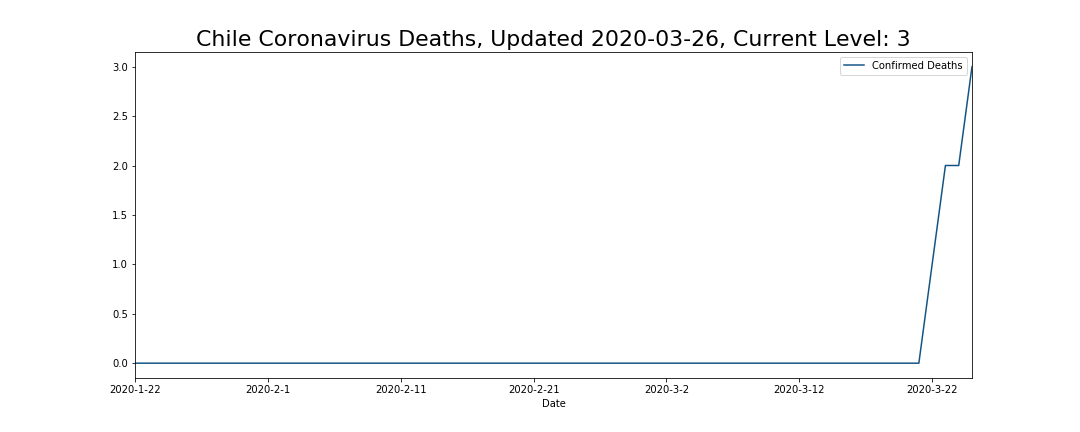 China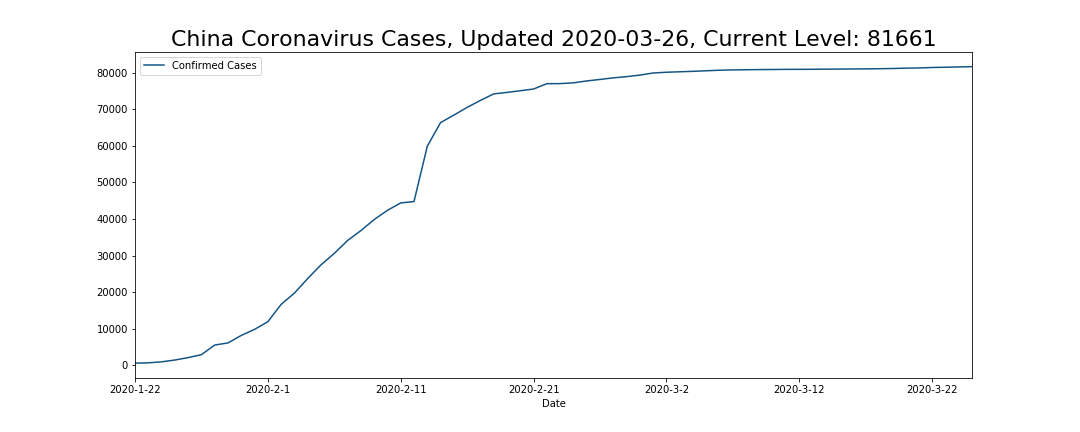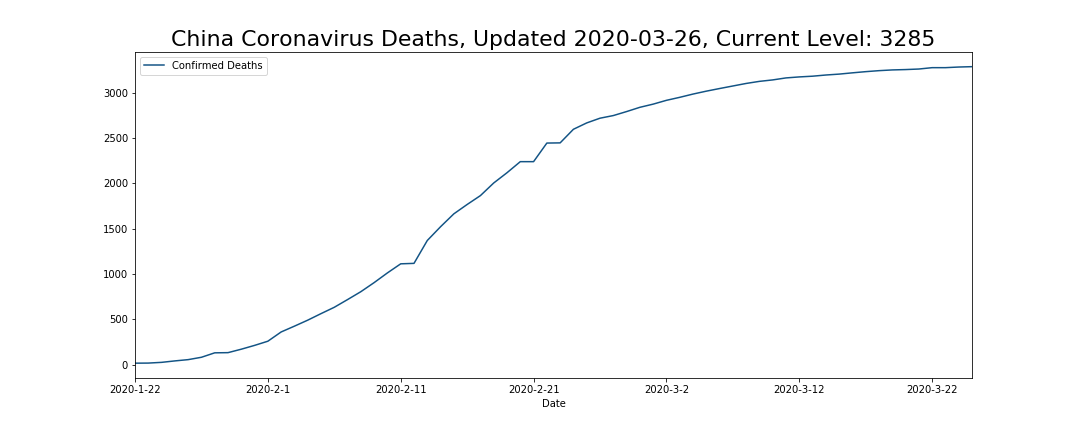 Colombia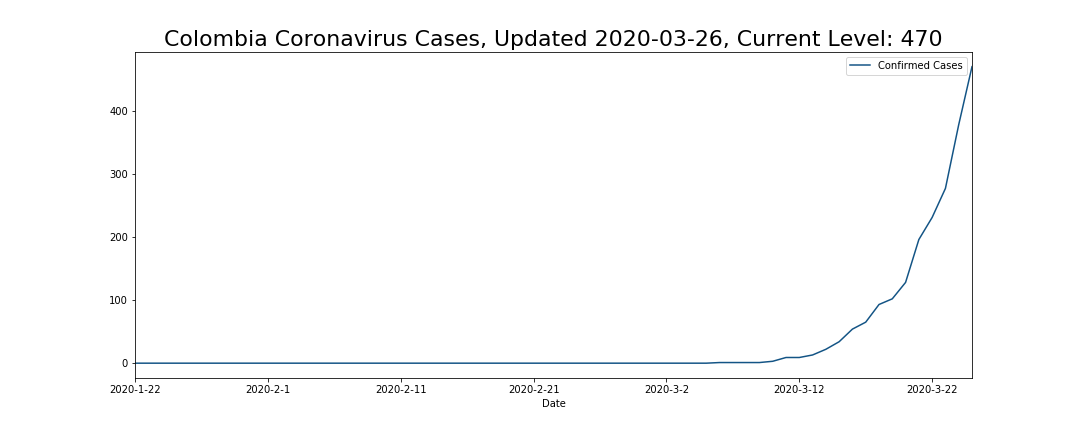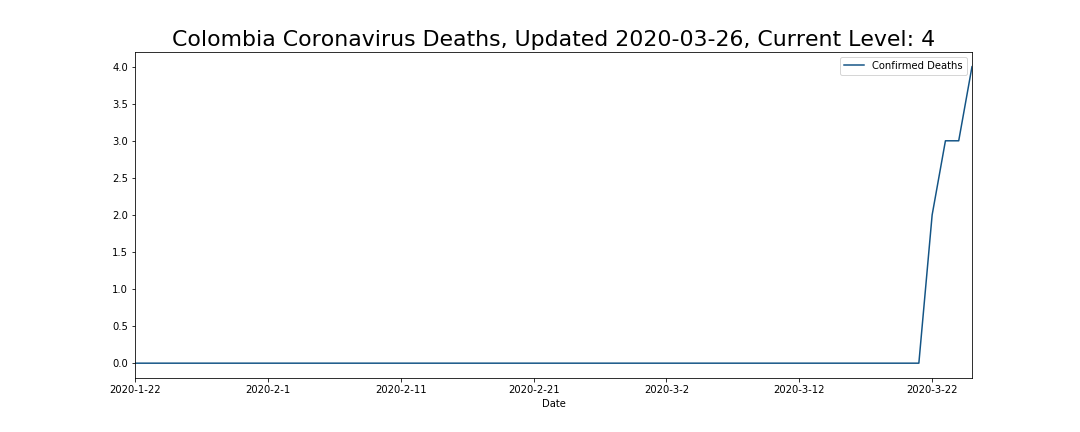 Congo (Brazzaville)
![Congo (Brazzaville) Coronavirus Cases](https://coronavirus-country-charts.s3.ca-central-1.amazonaws.com/Congo (Brazzaville)+Cases.png)
![Congo (Brazzaville) Coronavirus Deaths](https://coronavirus-country-charts.s3.ca-central-1.amazonaws.com/Congo (Brazzaville)+Deaths.png)
Congo (Kinshasa)
![Congo (Kinshasa) Coronavirus Cases](https://coronavirus-country-charts.s3.ca-central-1.amazonaws.com/Congo (Kinshasa)+Cases.png)
![Congo (Kinshasa) Coronavirus Deaths](https://coronavirus-country-charts.s3.ca-central-1.amazonaws.com/Congo (Kinshasa)+Deaths.png)
Costa Rica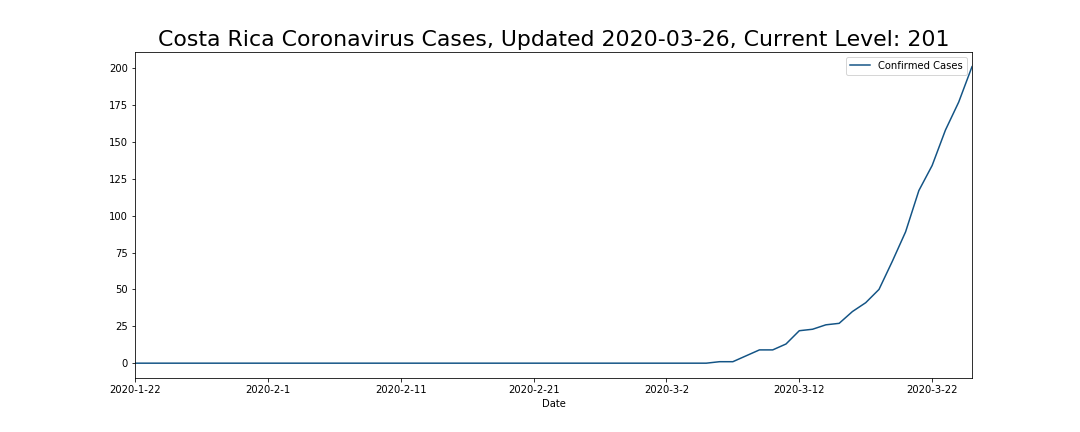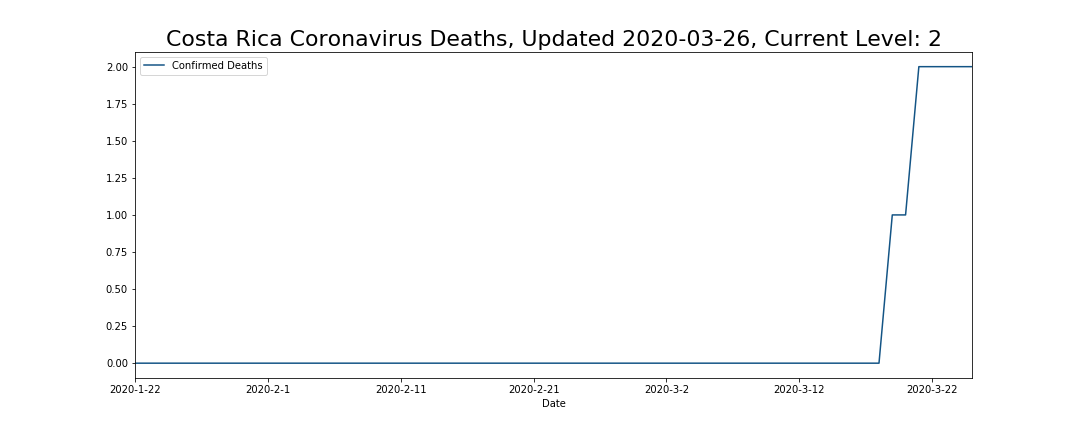 Cote d'Ivoire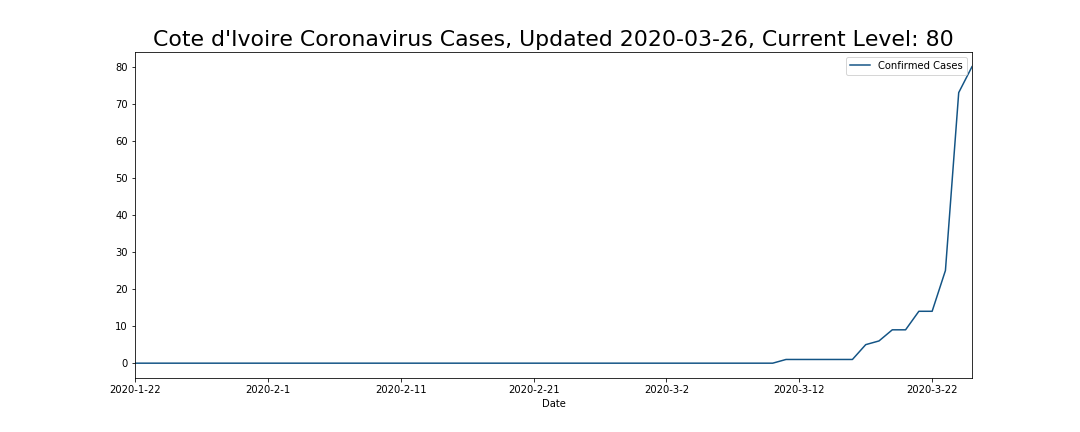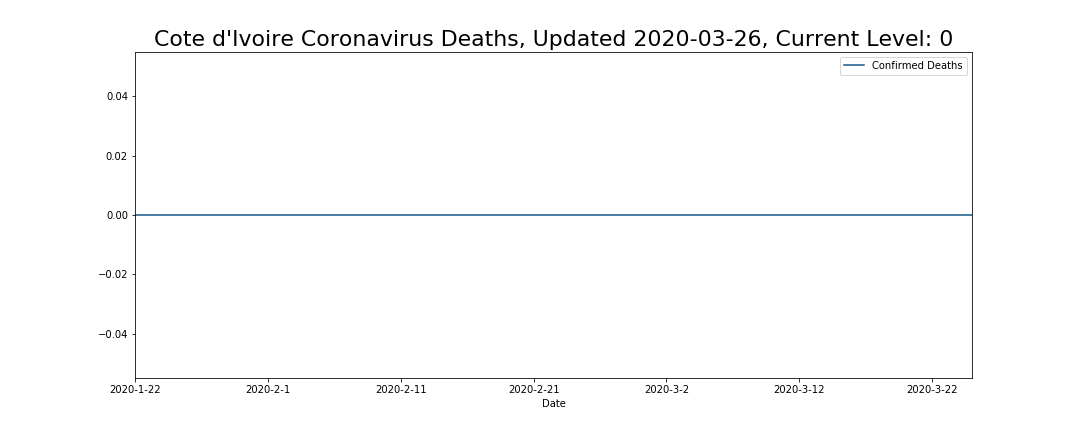 Croatia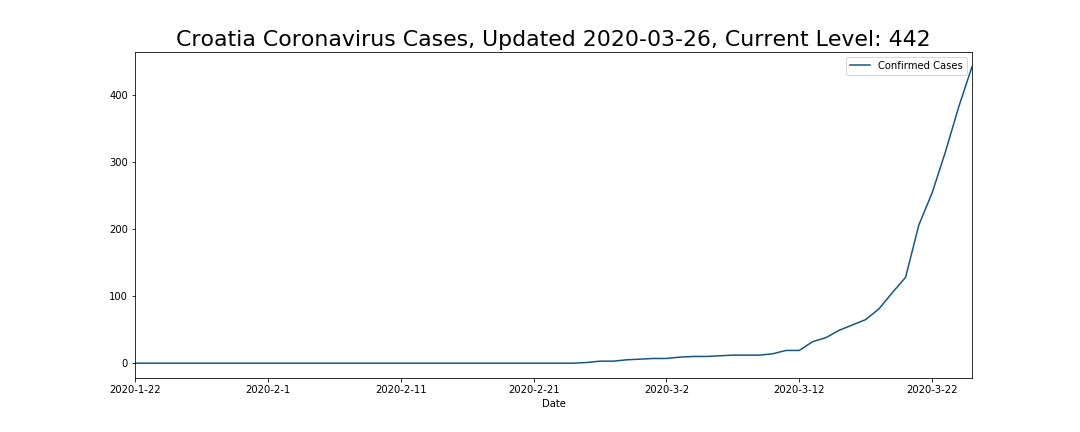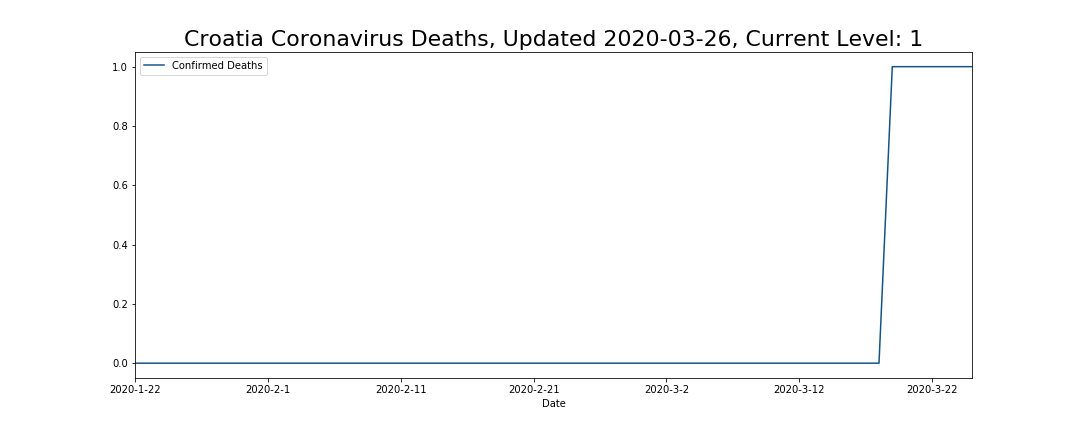 Cuba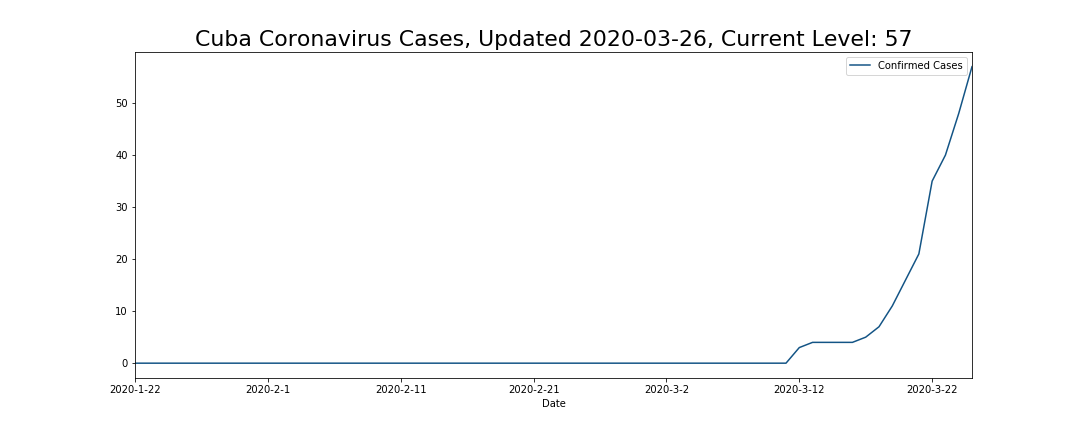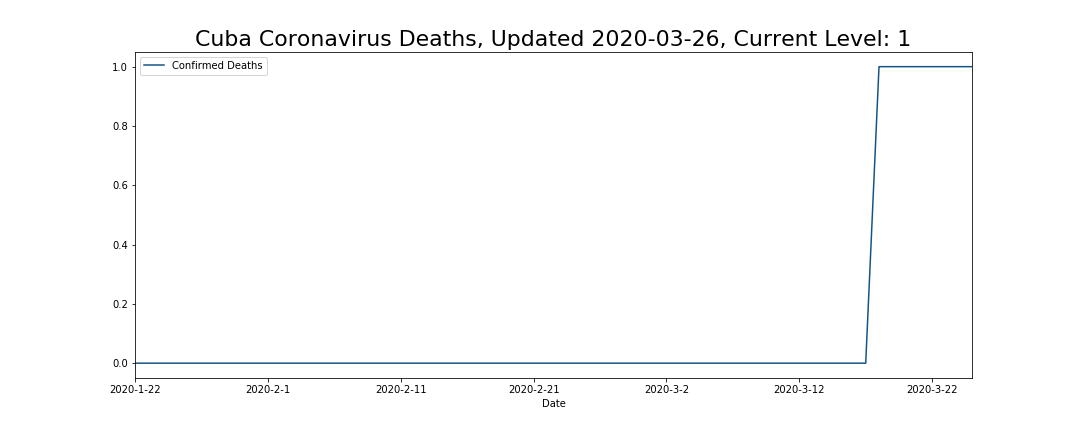 Cyprus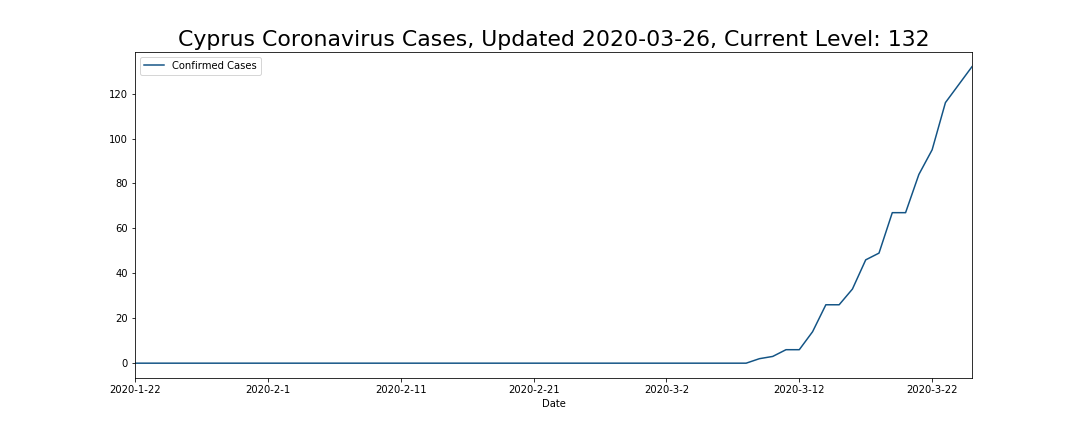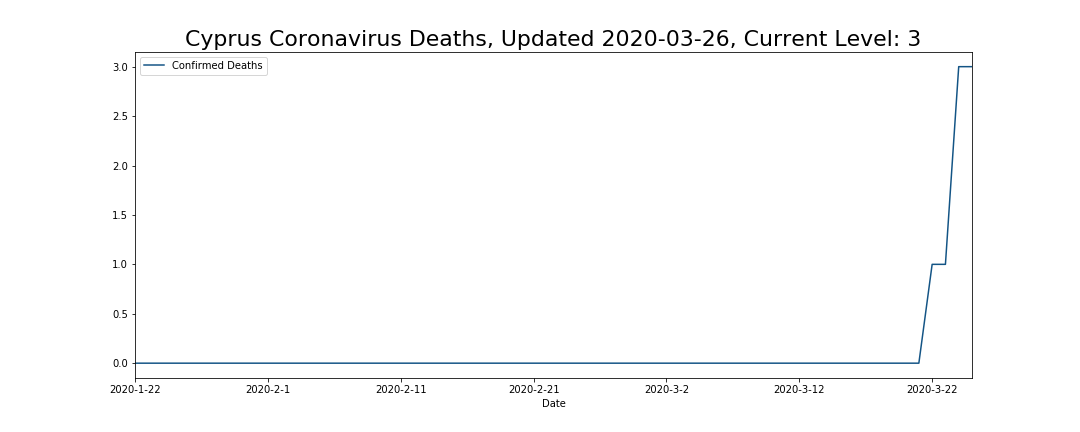 Czechia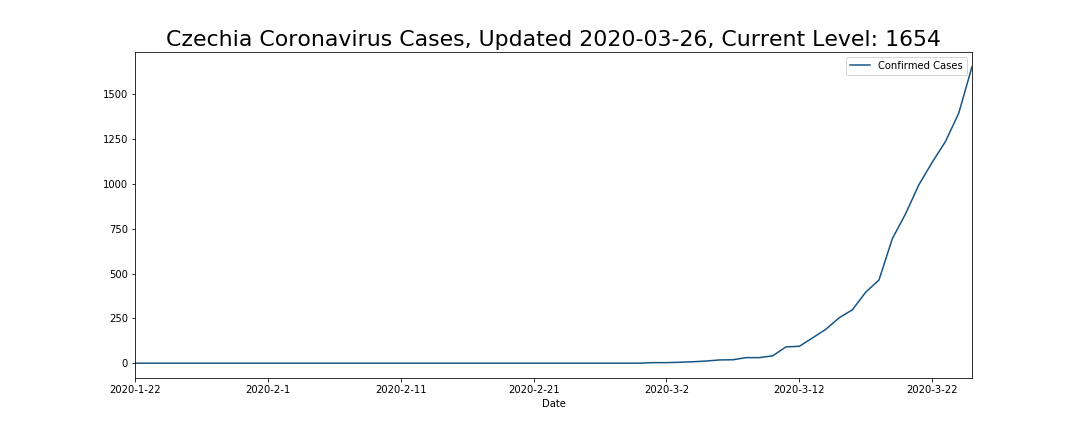 Denmark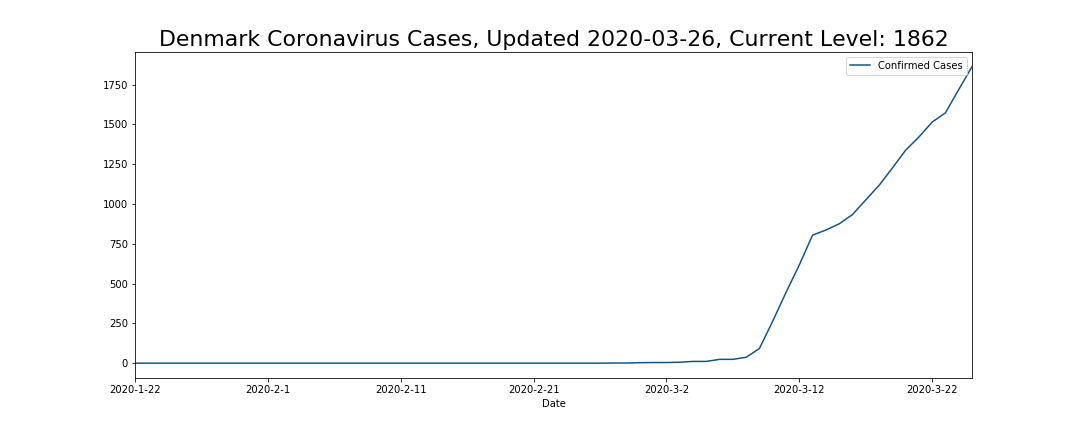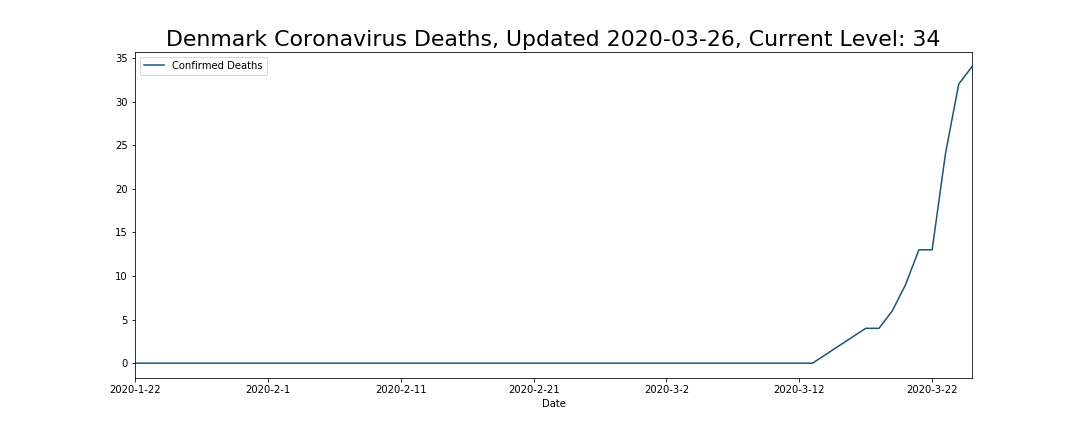 Diamond Princess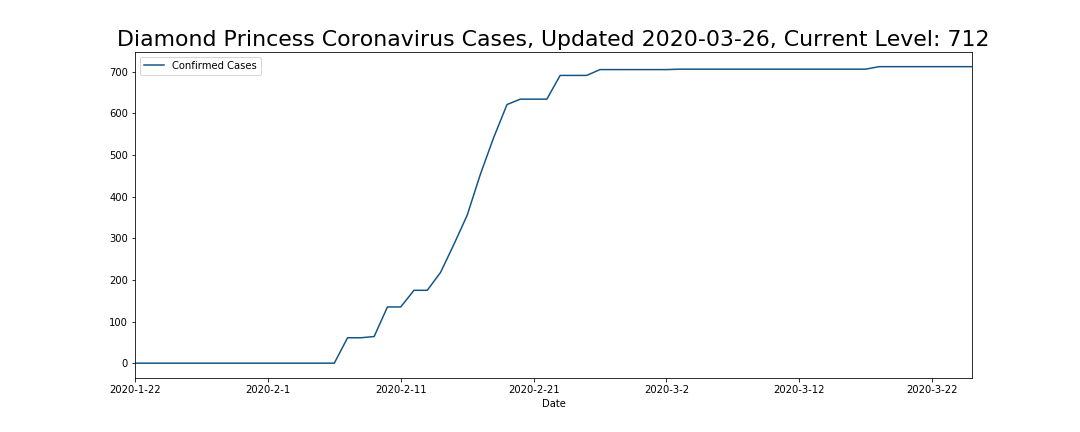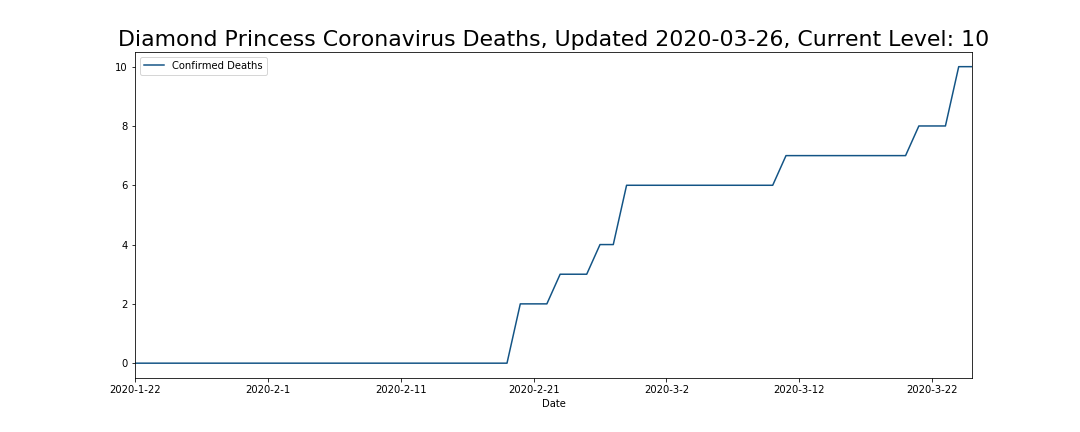 Djibouti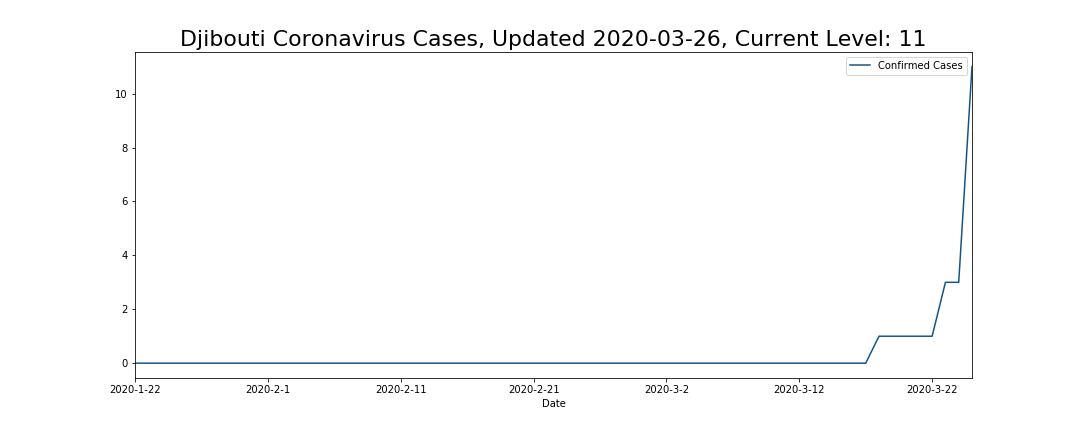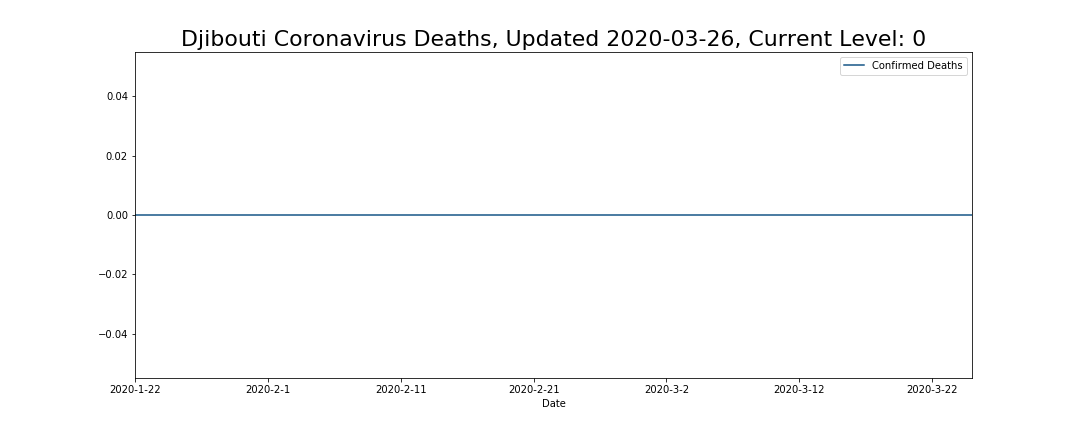 Dominica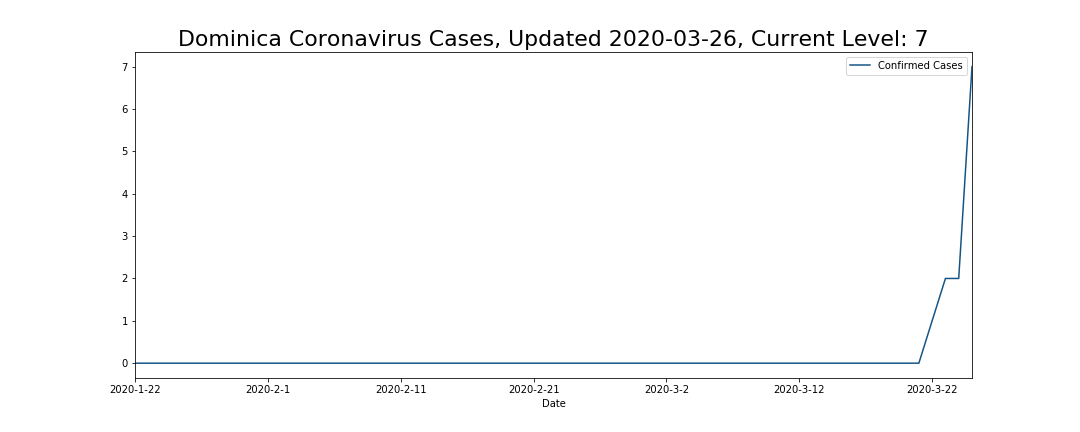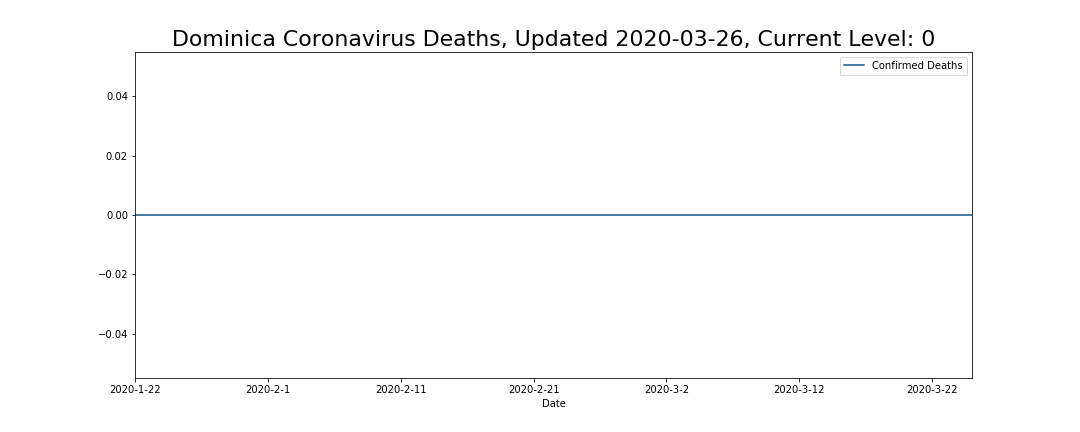 Dominican Republic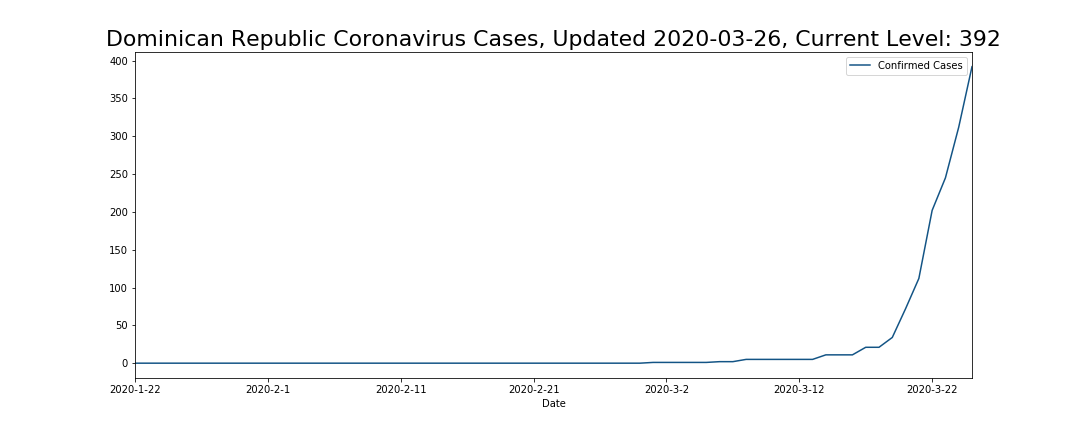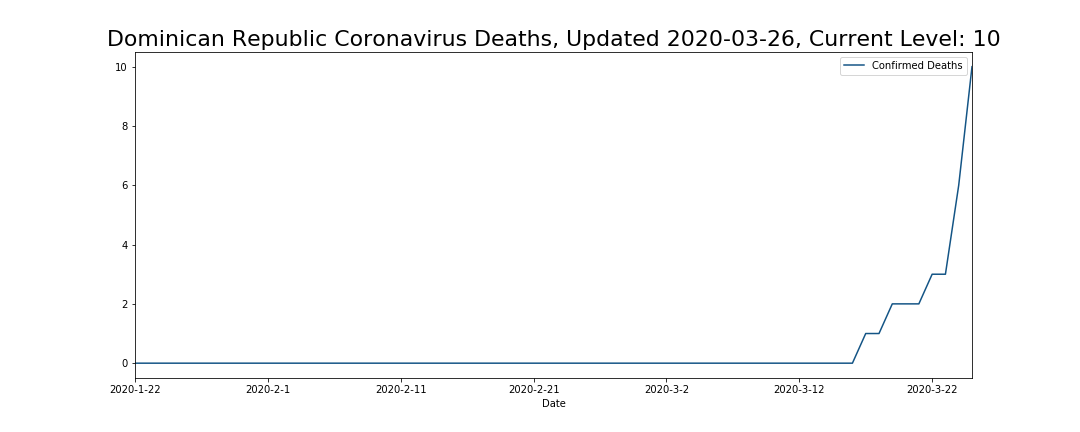 Ecuador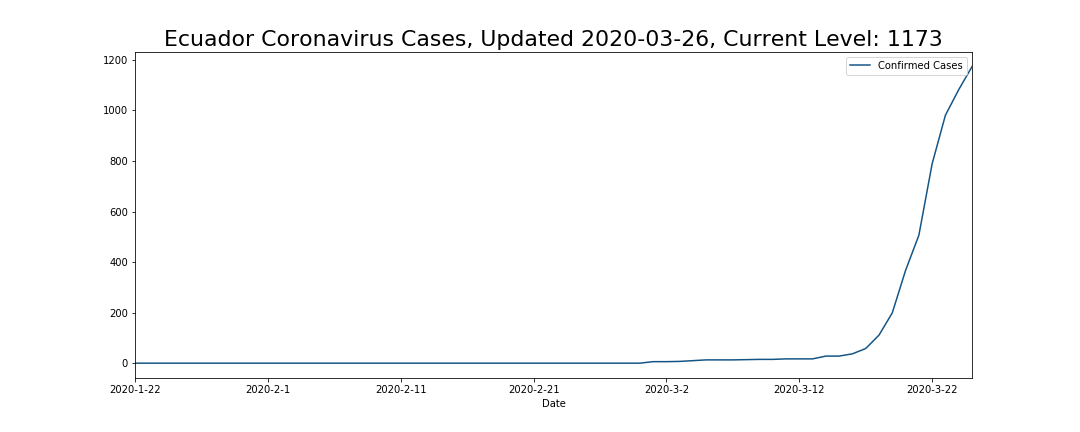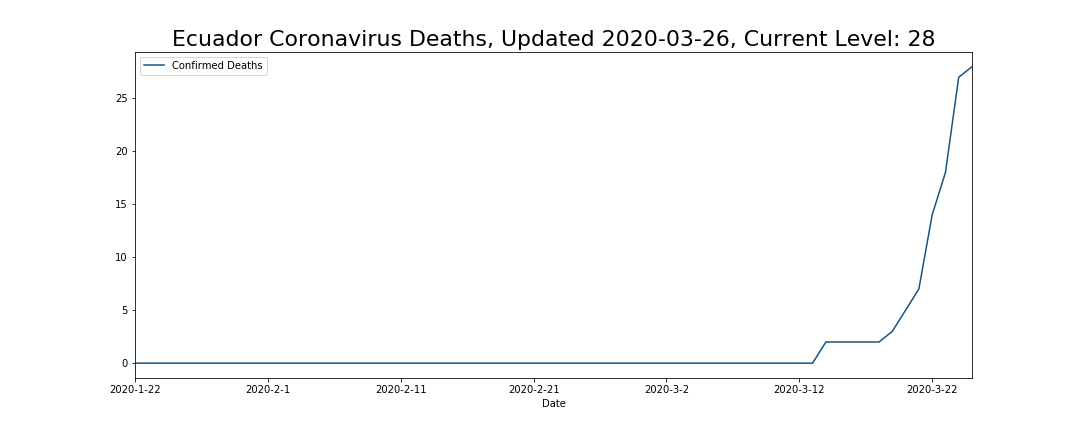 Egypt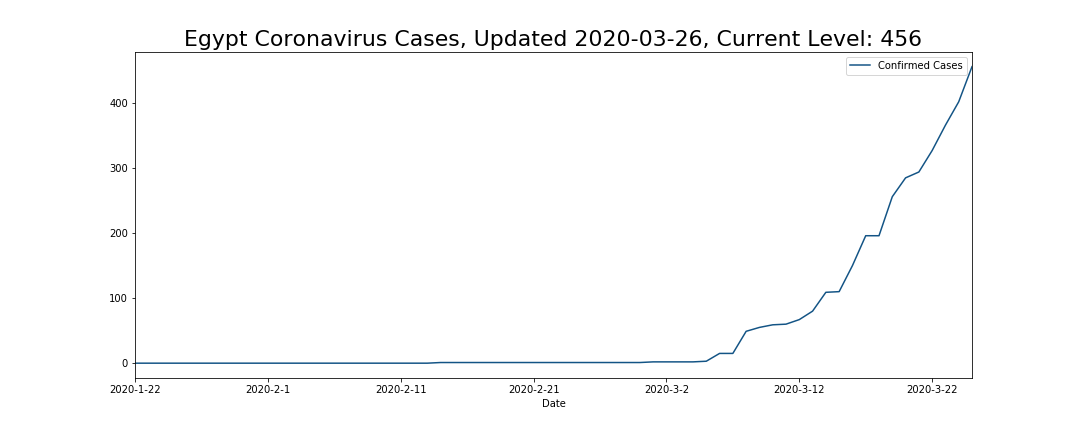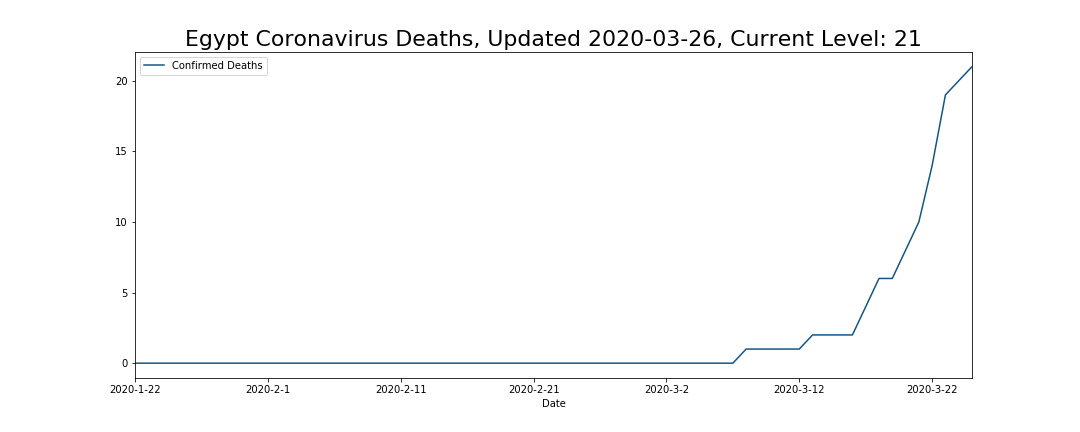 El Salvador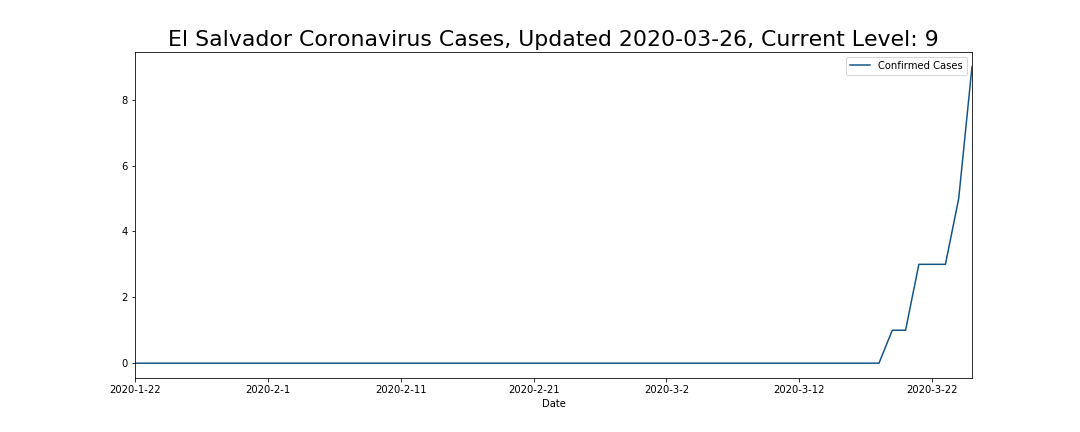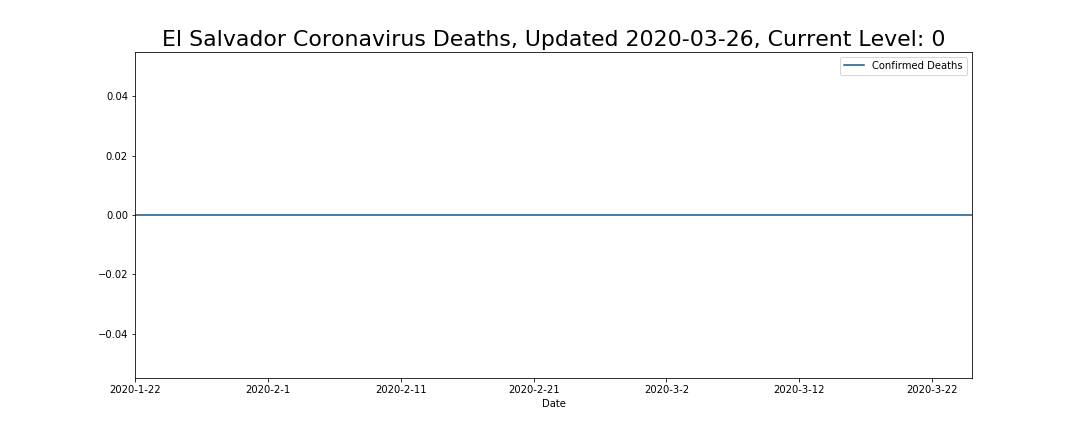 Equatorial Guinea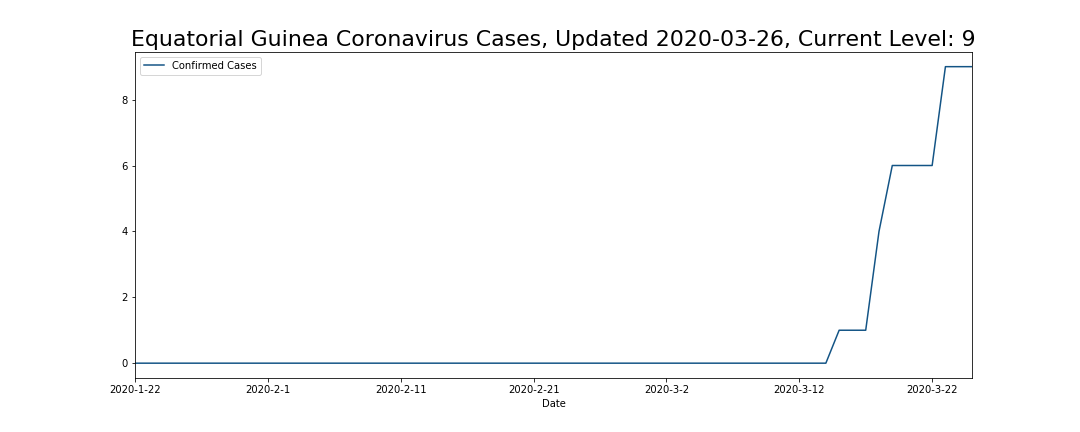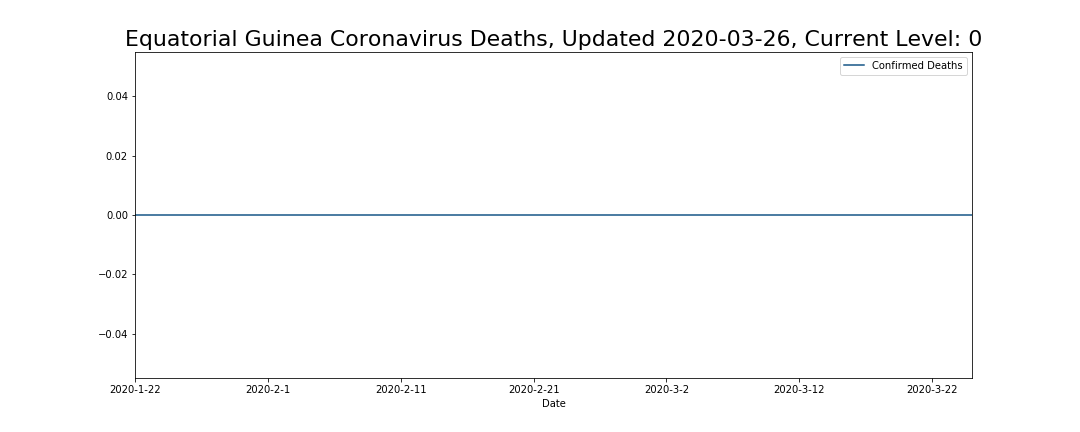 Eritrea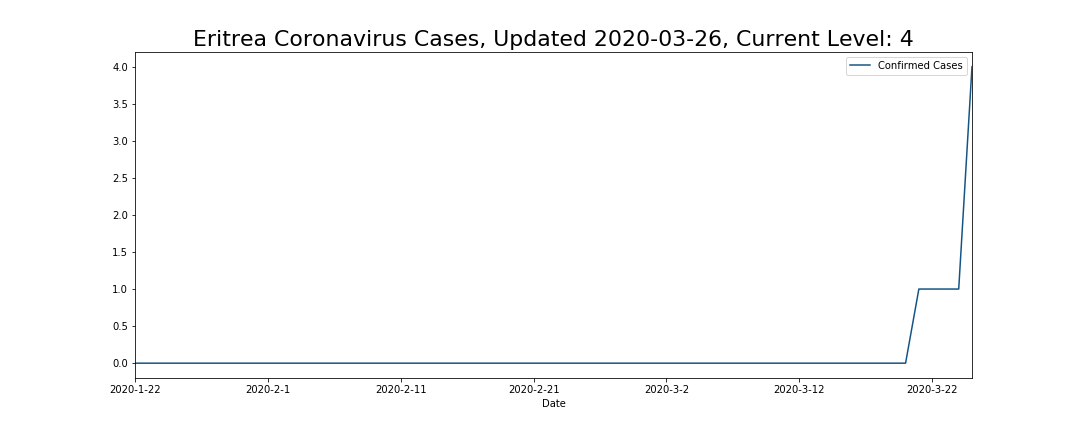 Estonia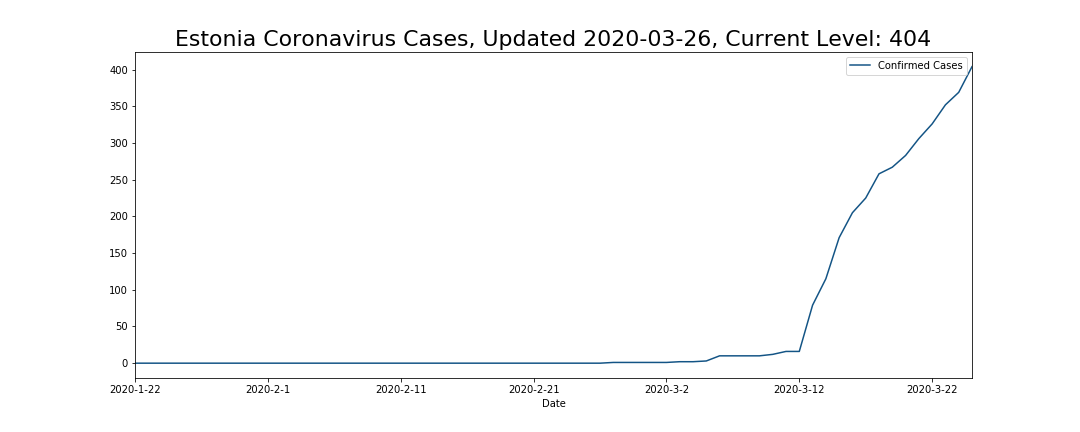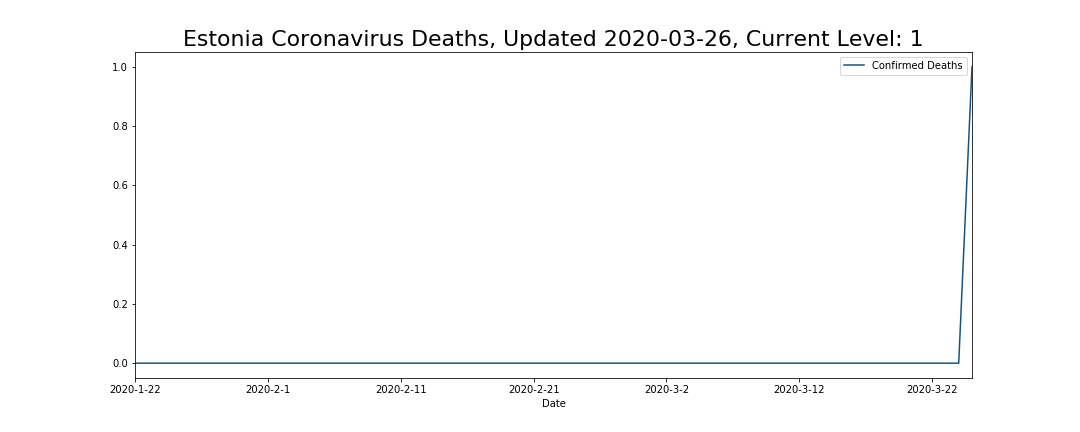 Eswatini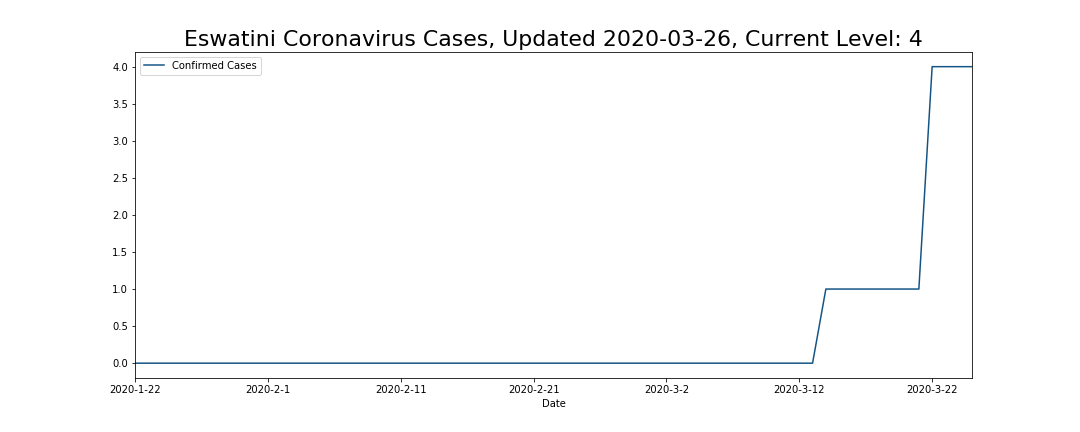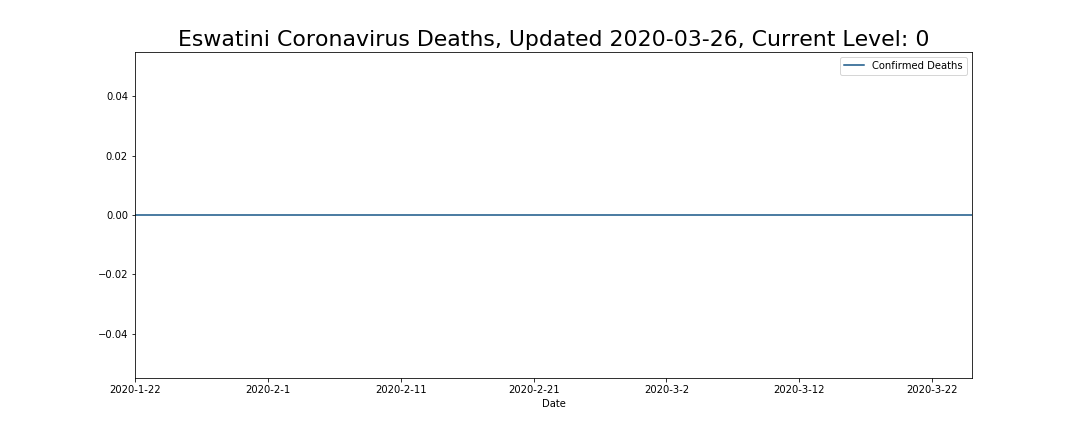 Ethiopia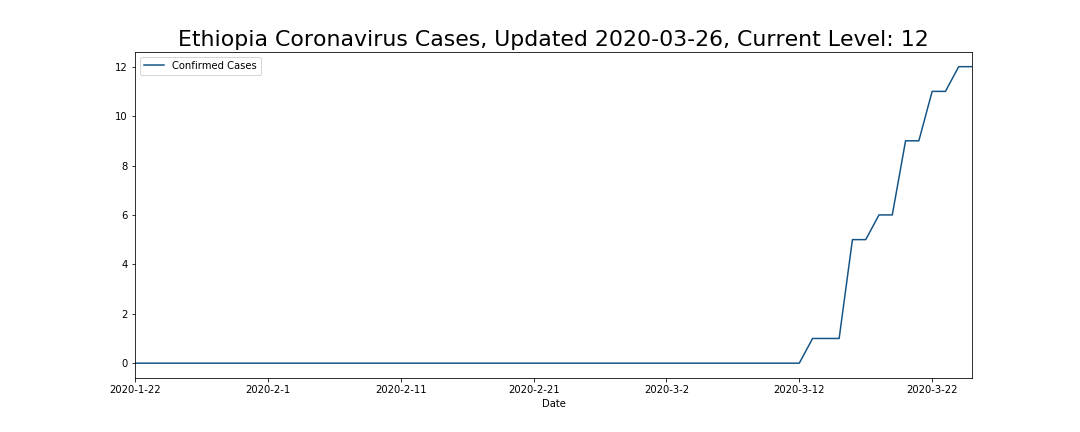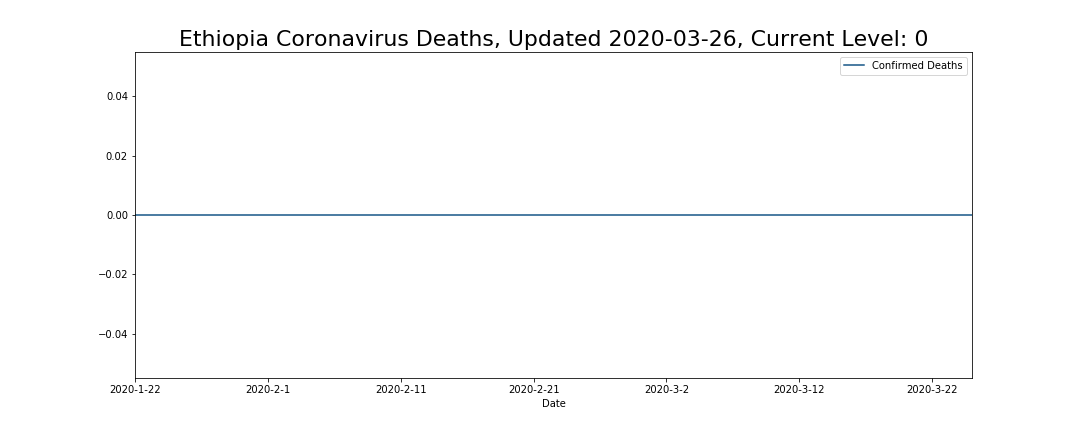 Fiji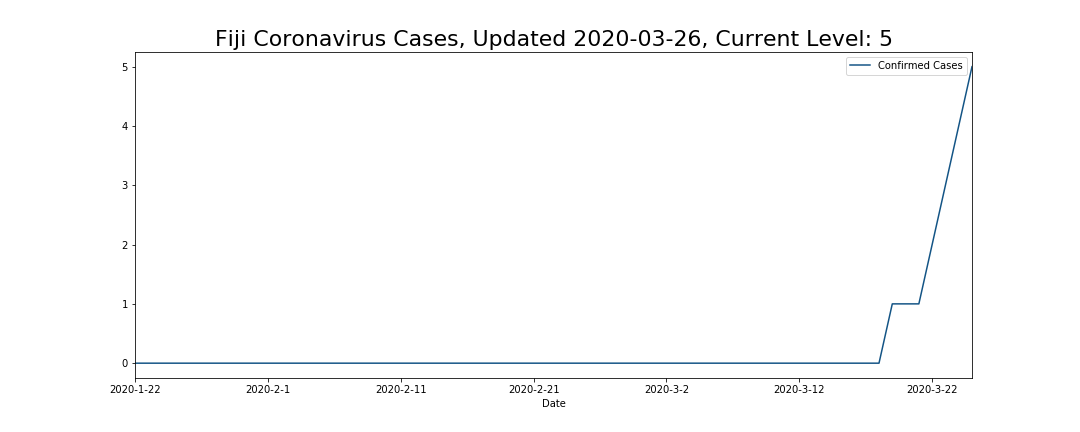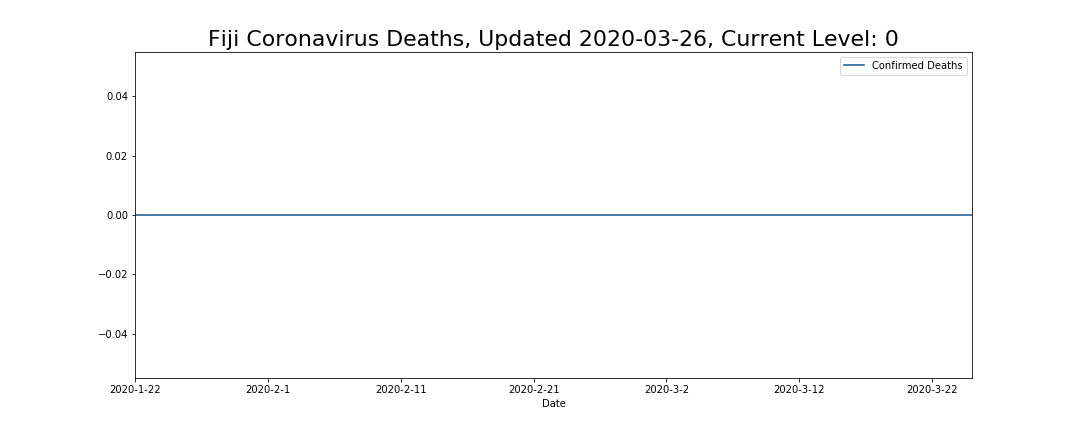 Finland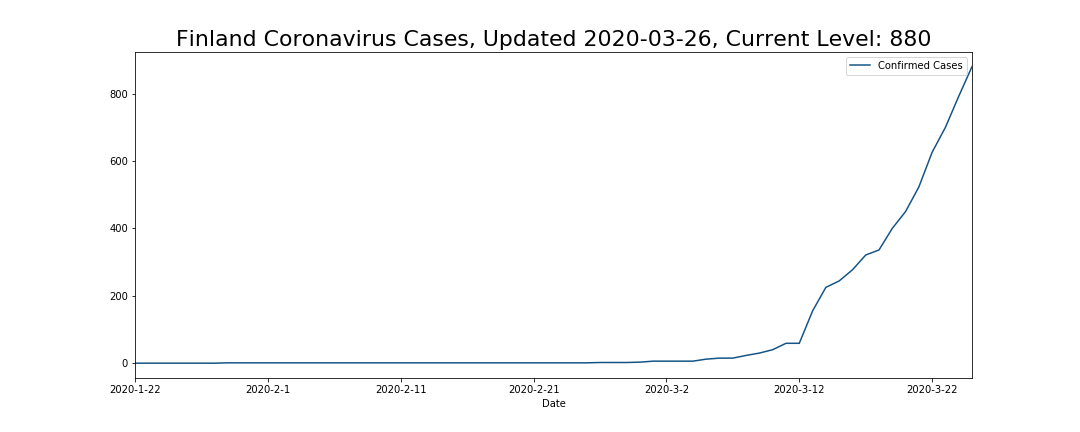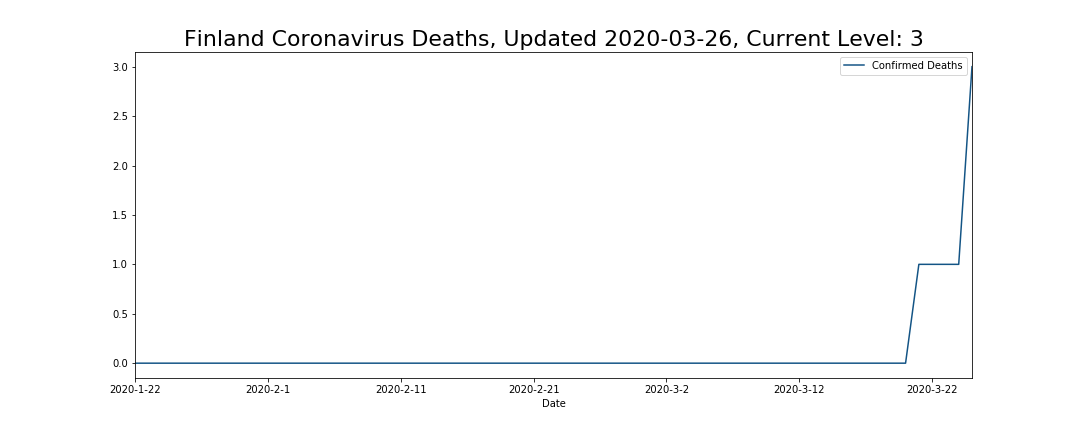 France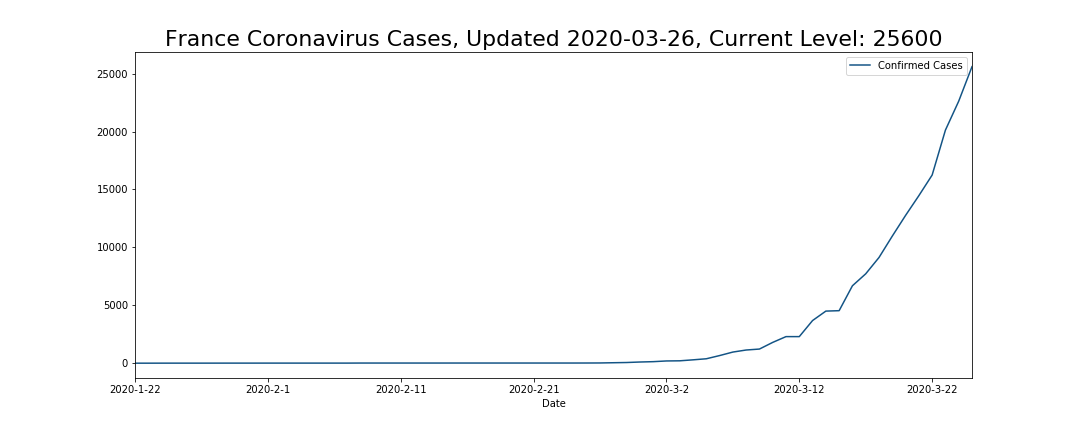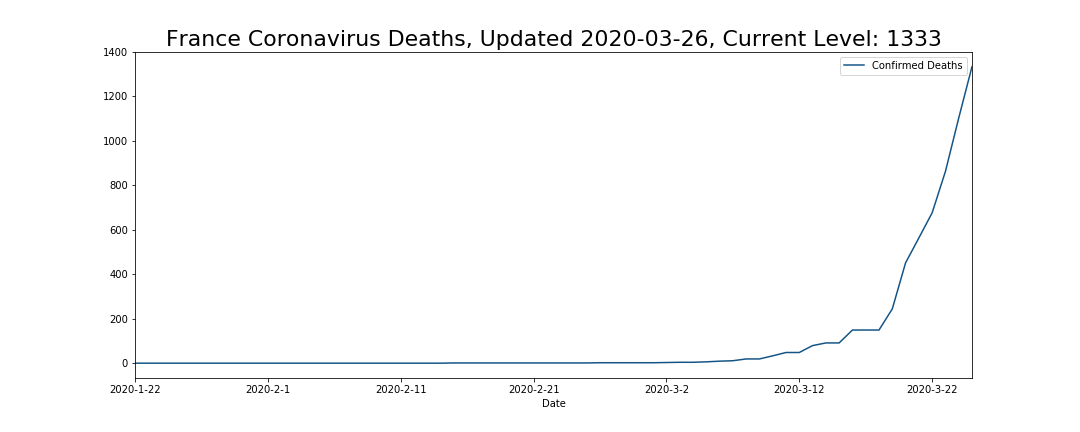 Gabon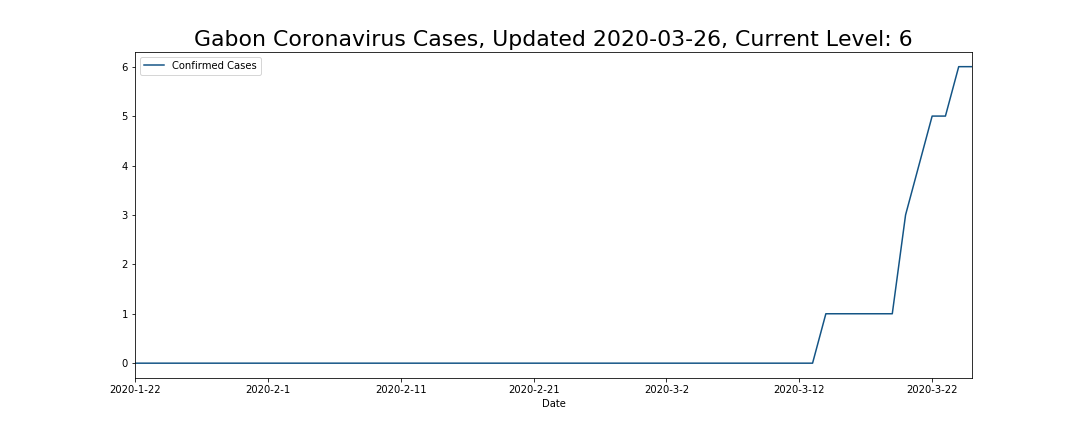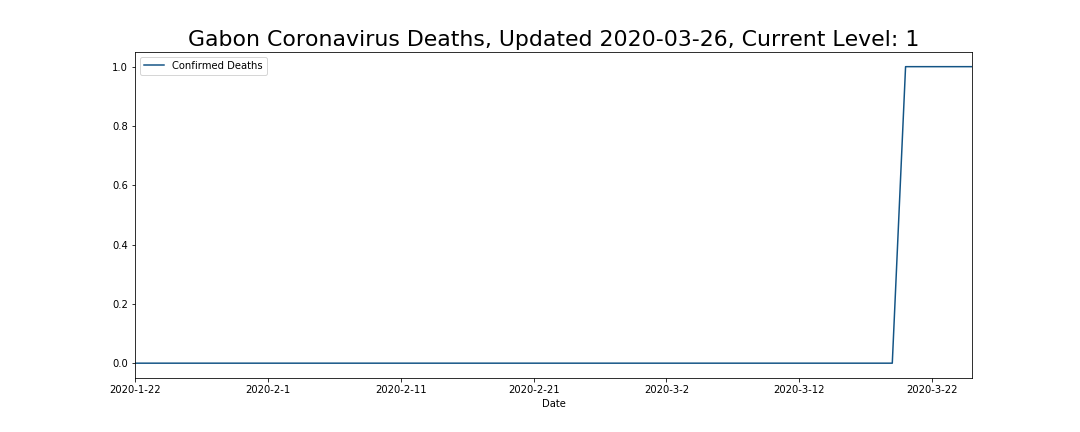 Gambia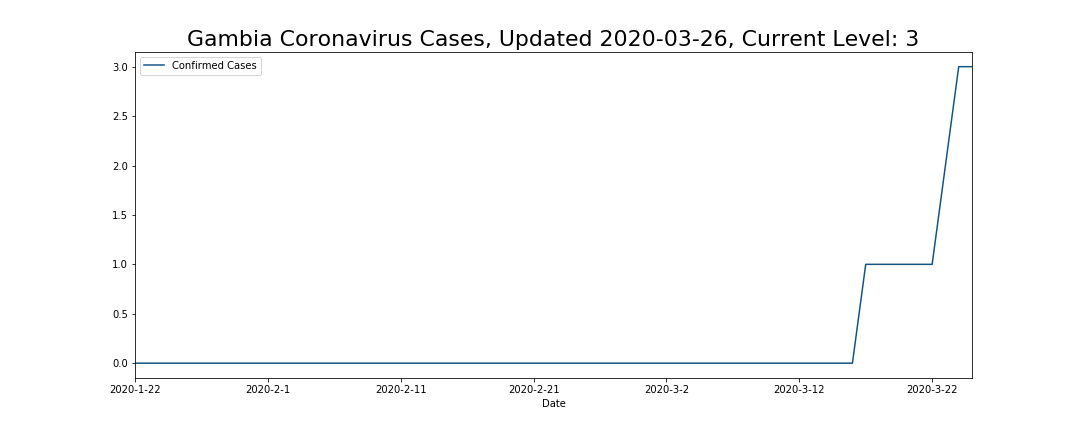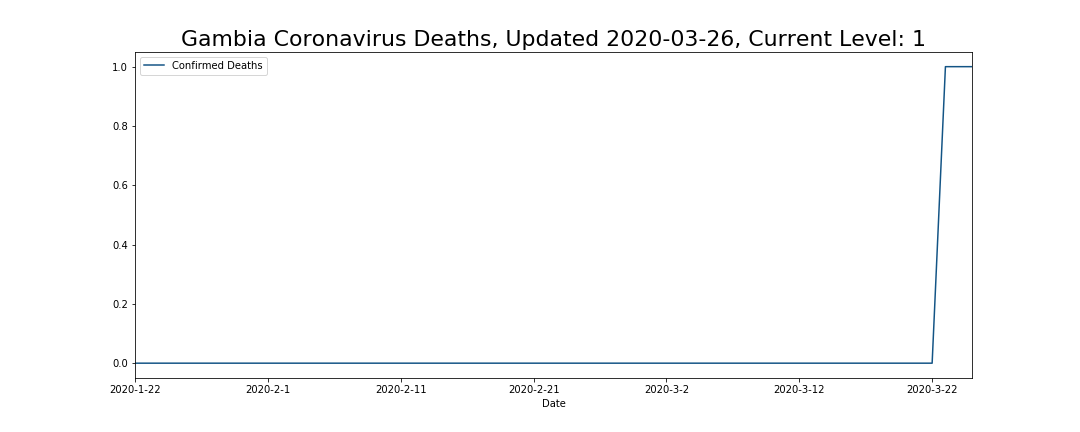 Georgia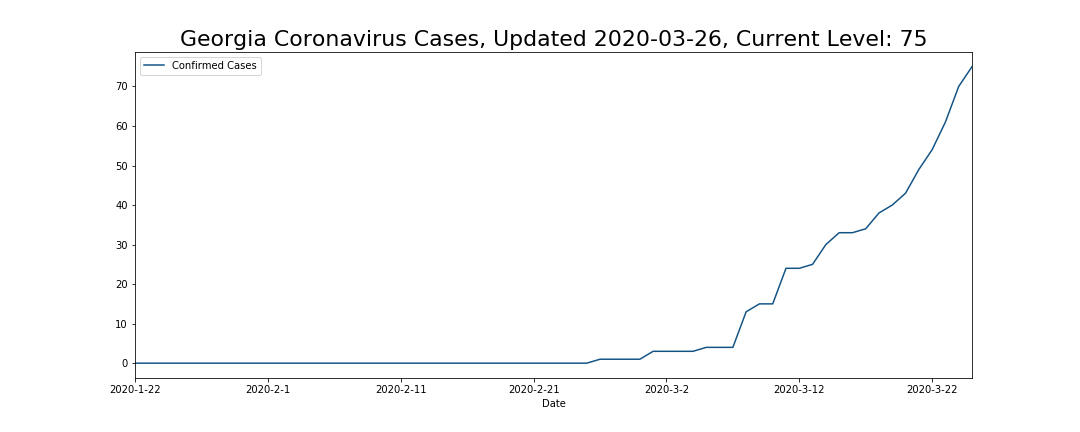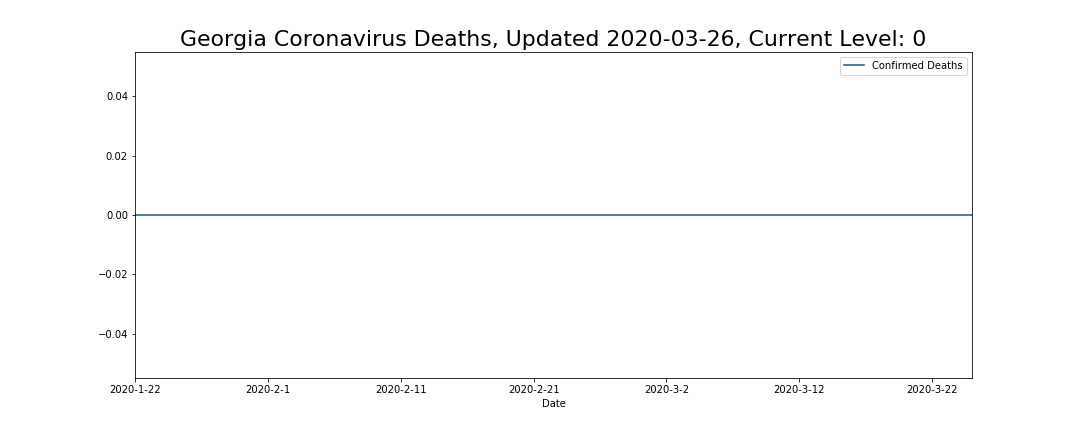 Germany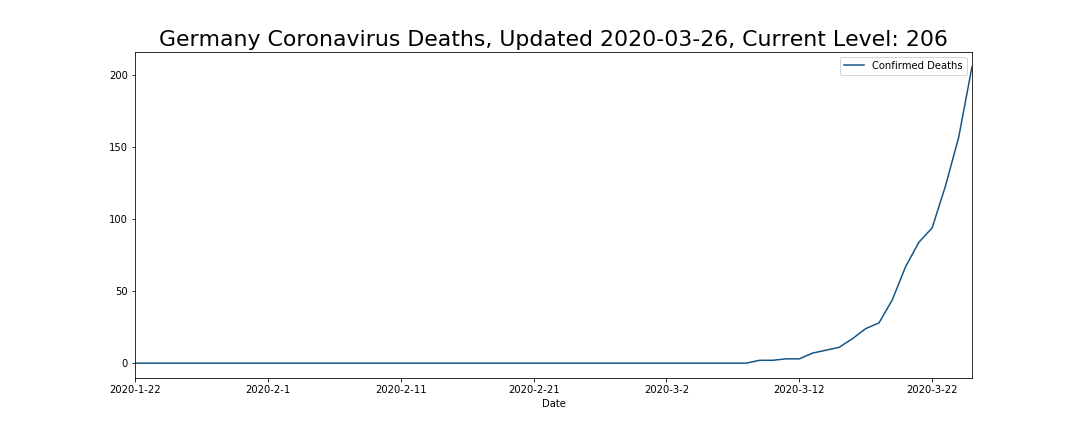 Ghana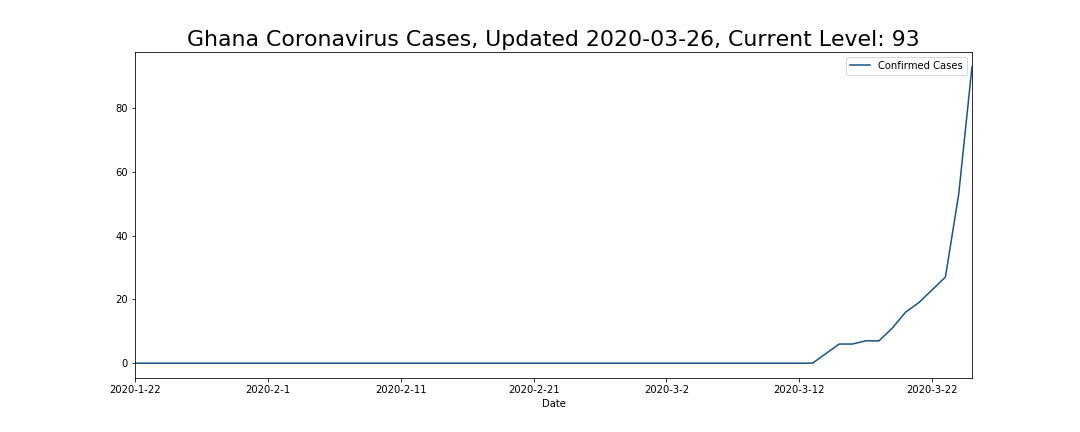 Greece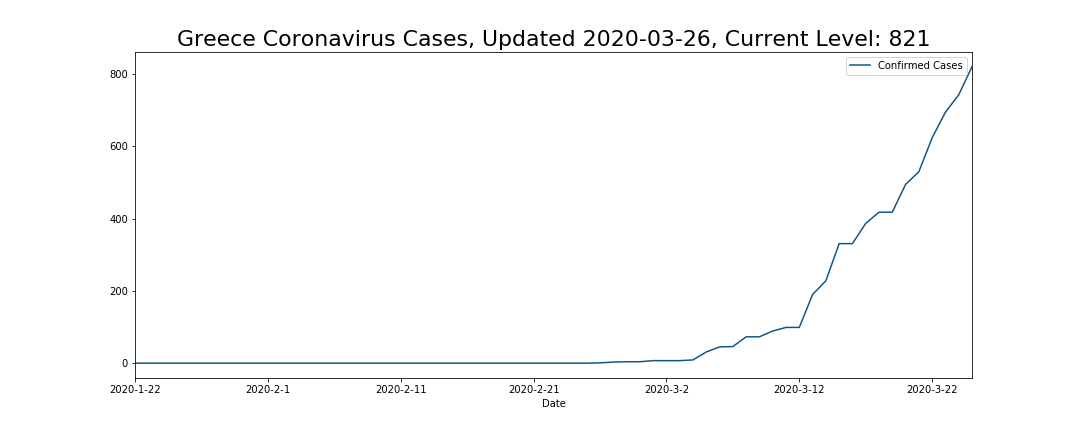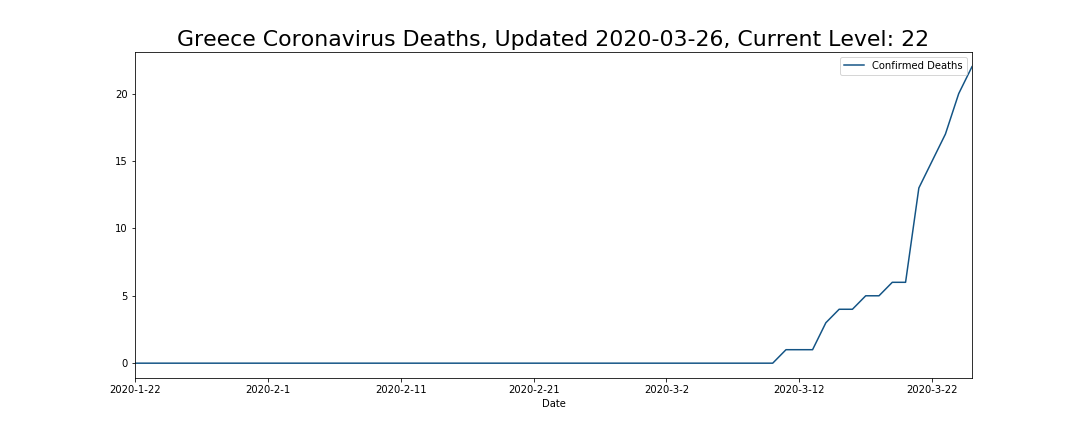 Grenada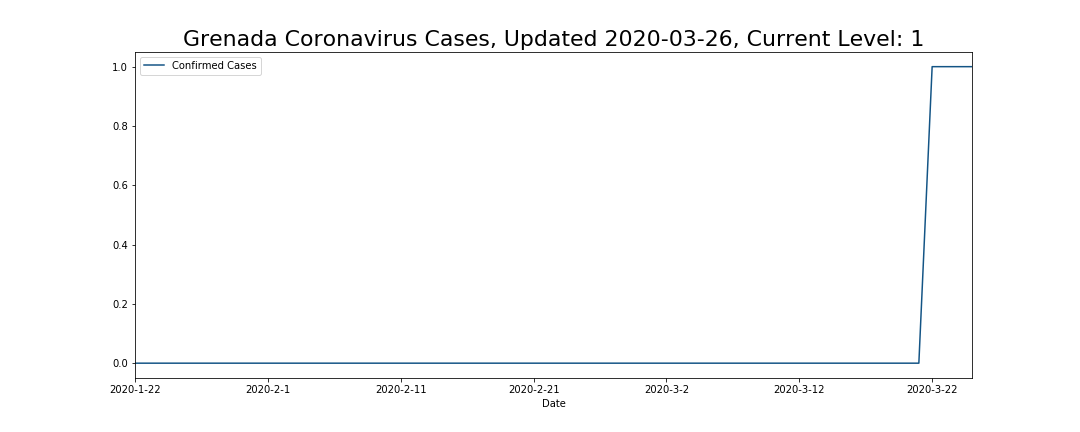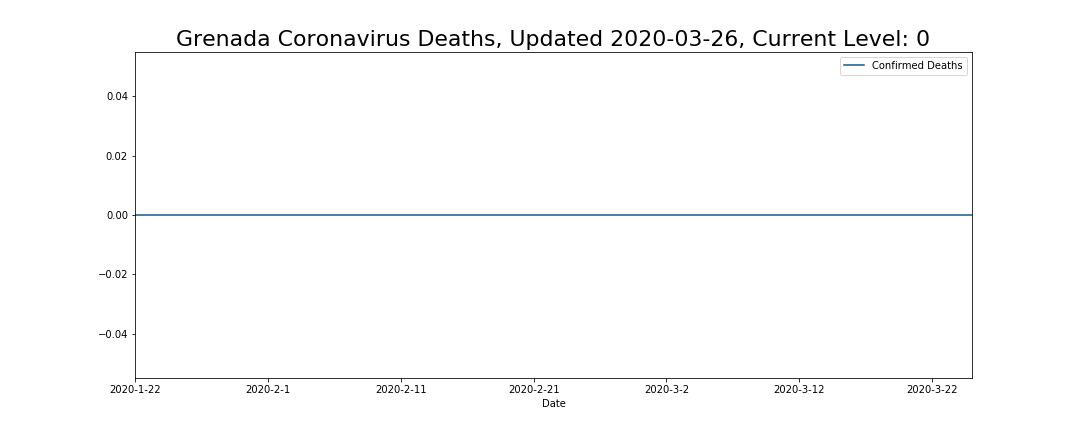 Guatemala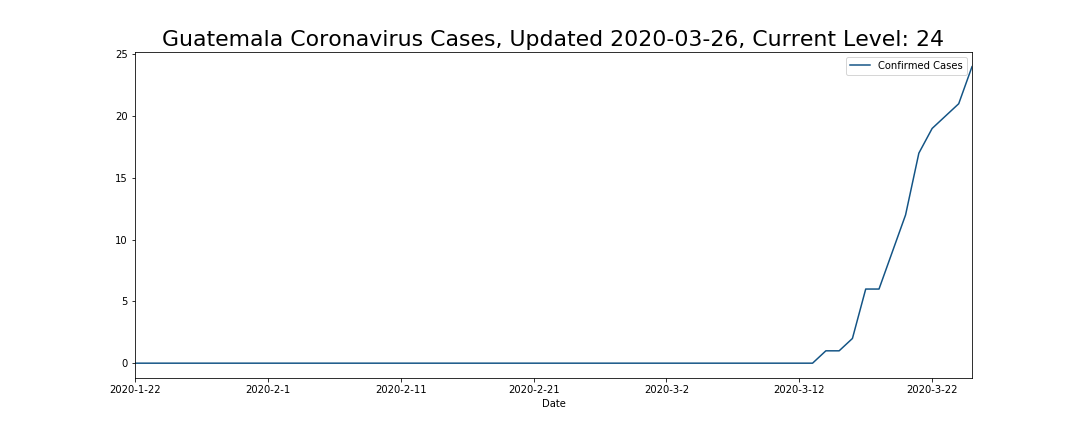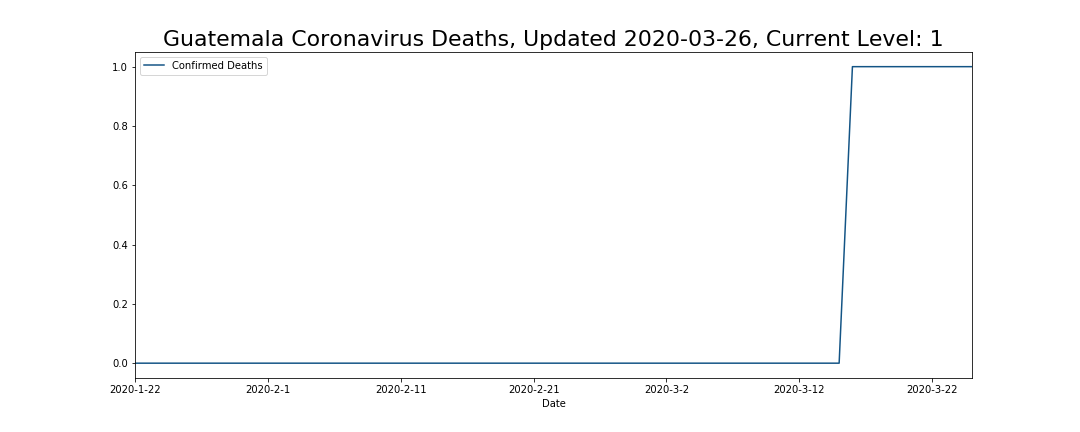 Guinea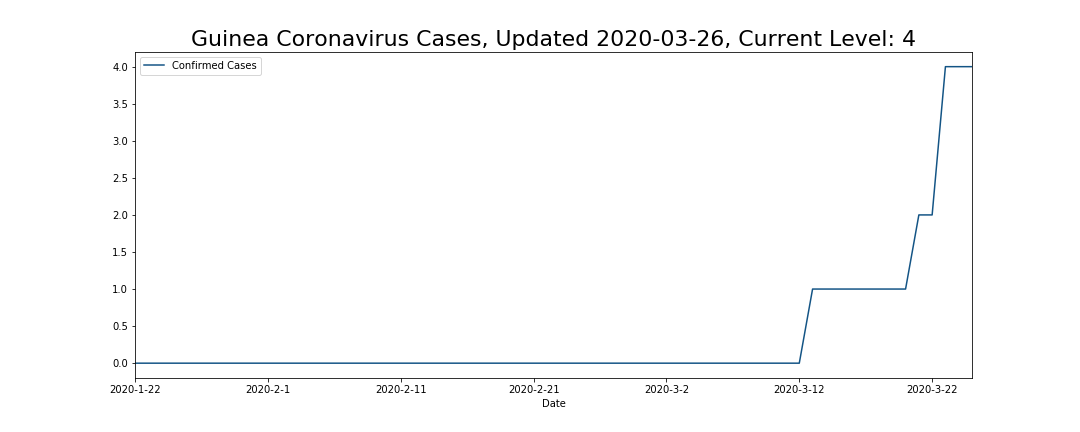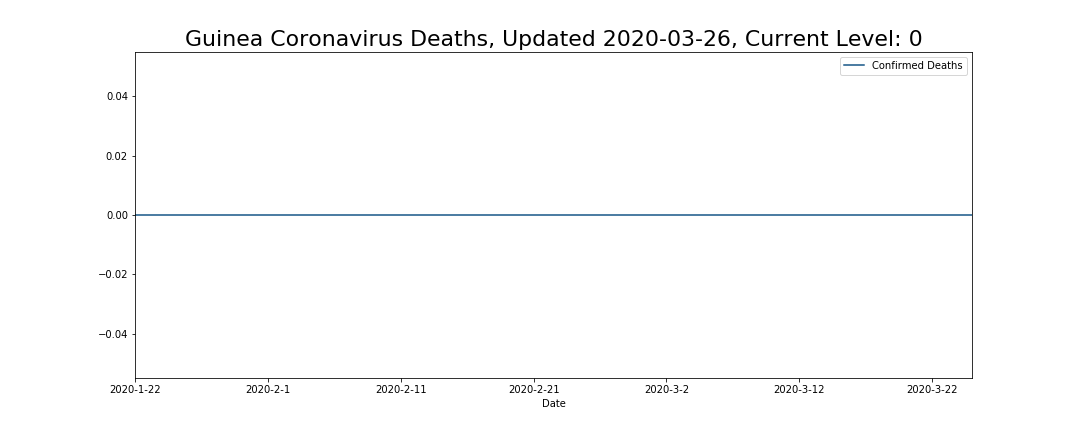 Guinea-Bissau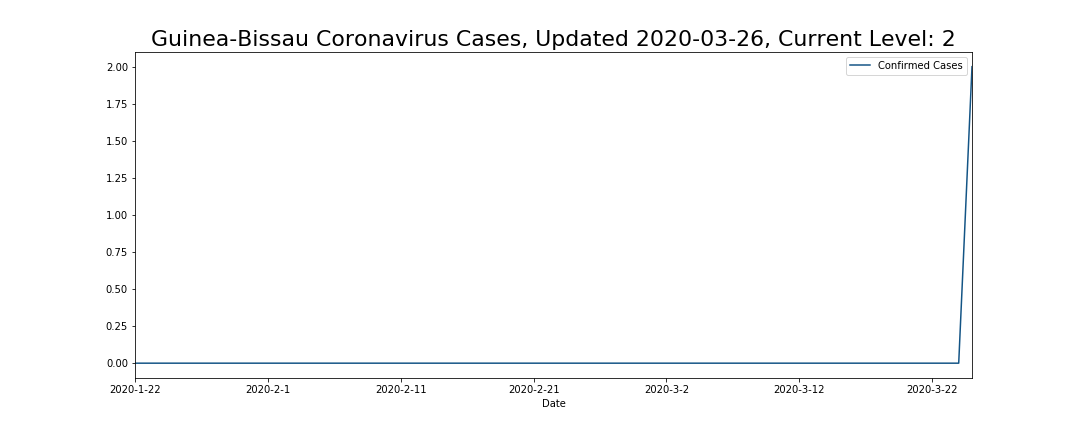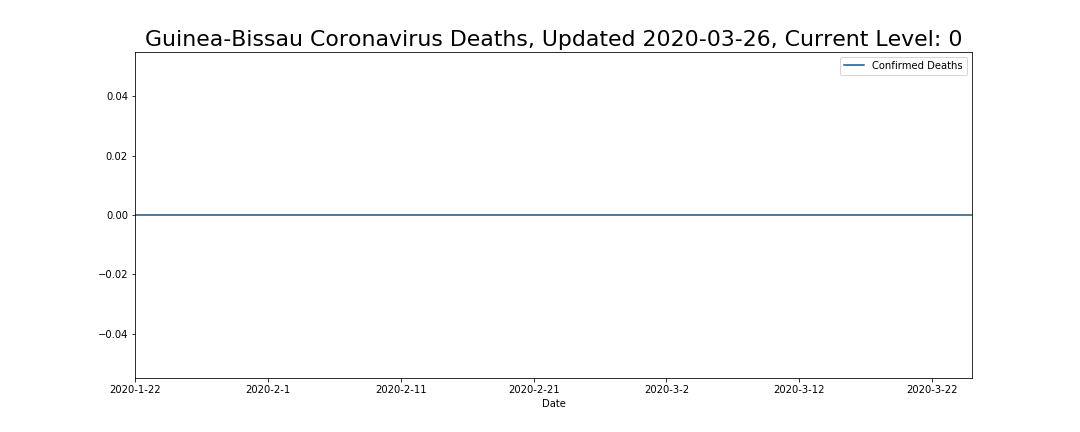 Guyana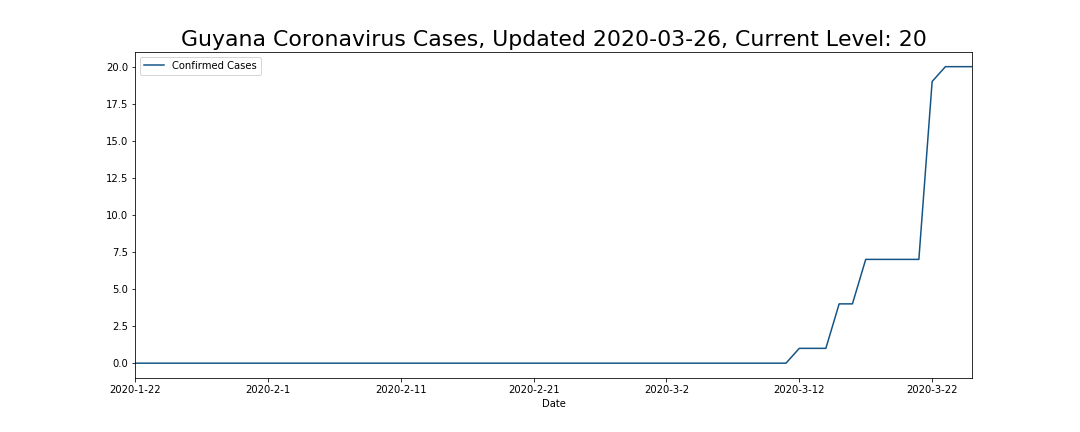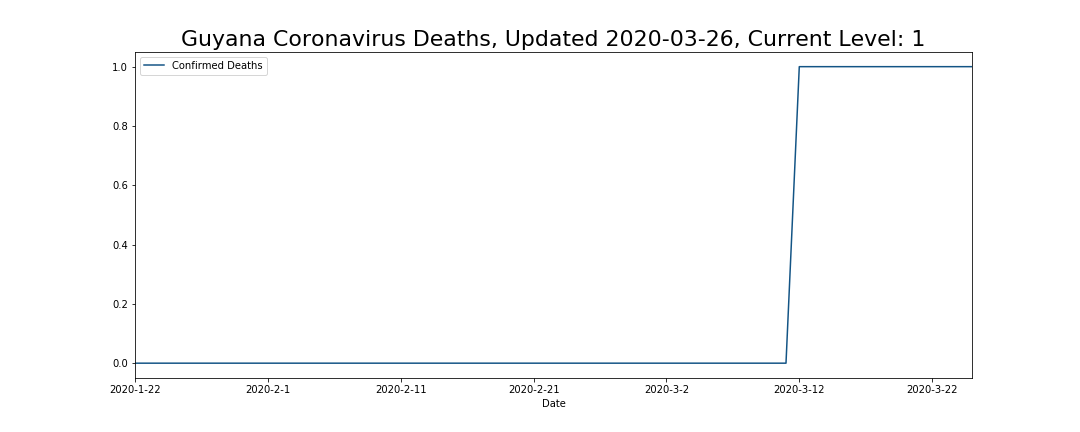 Haiti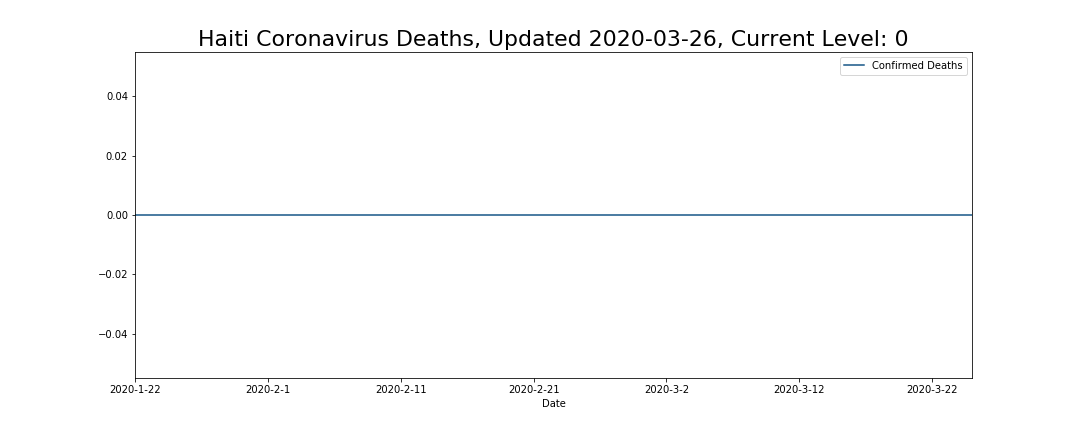 Holy See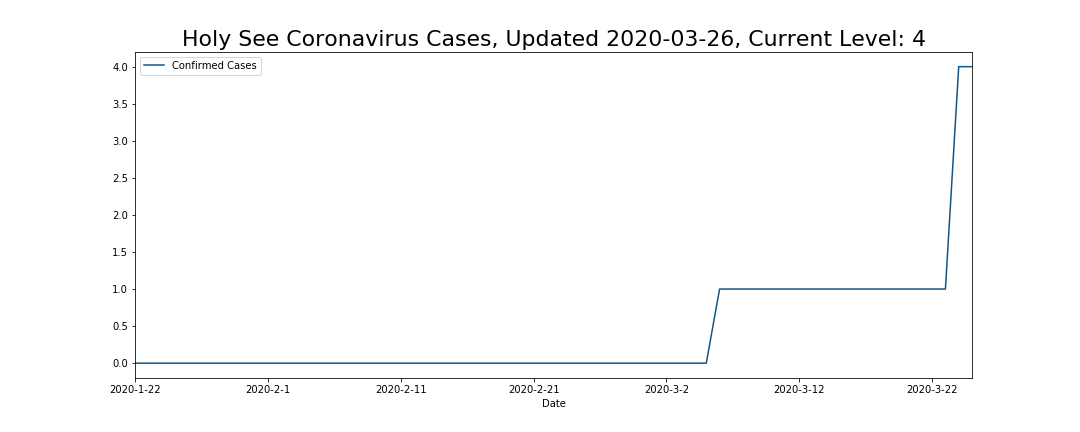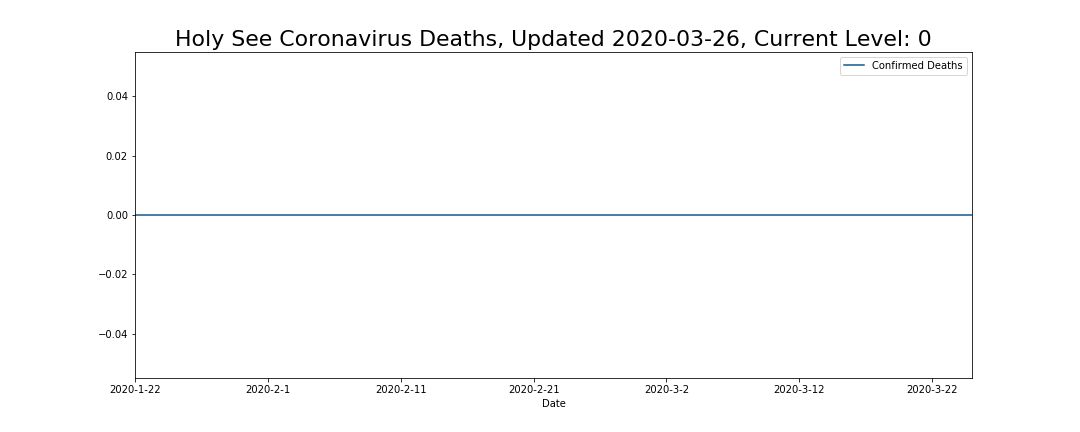 Honduras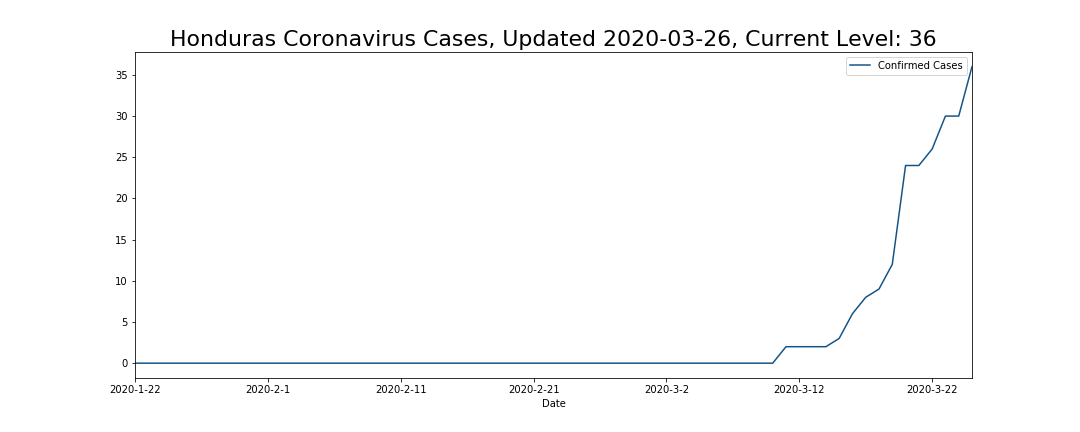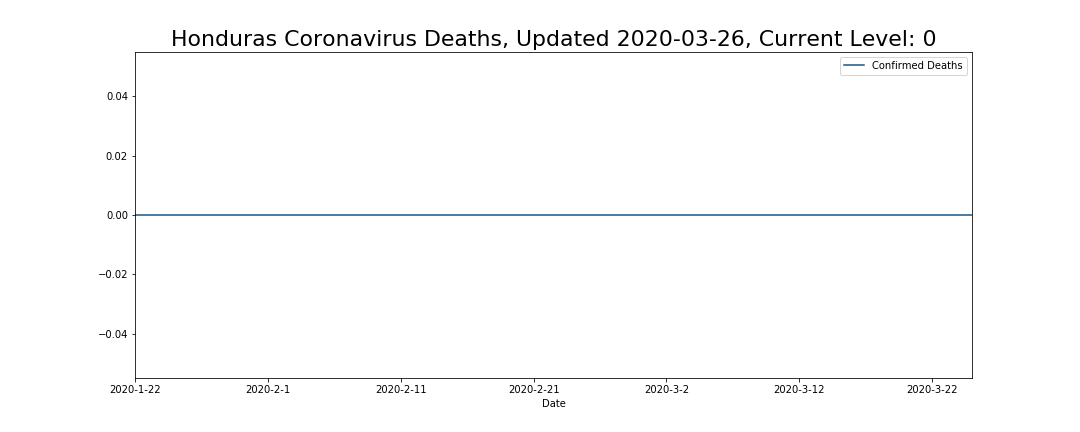 Hungary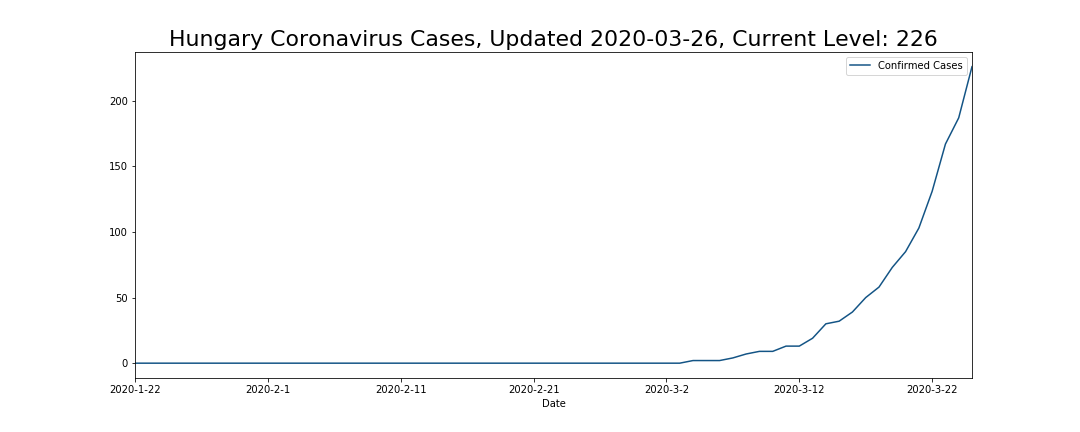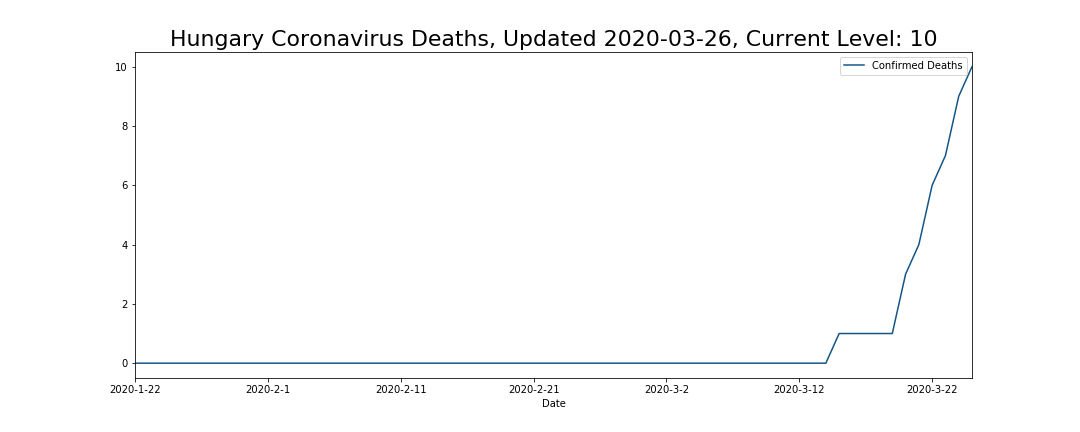 Iceland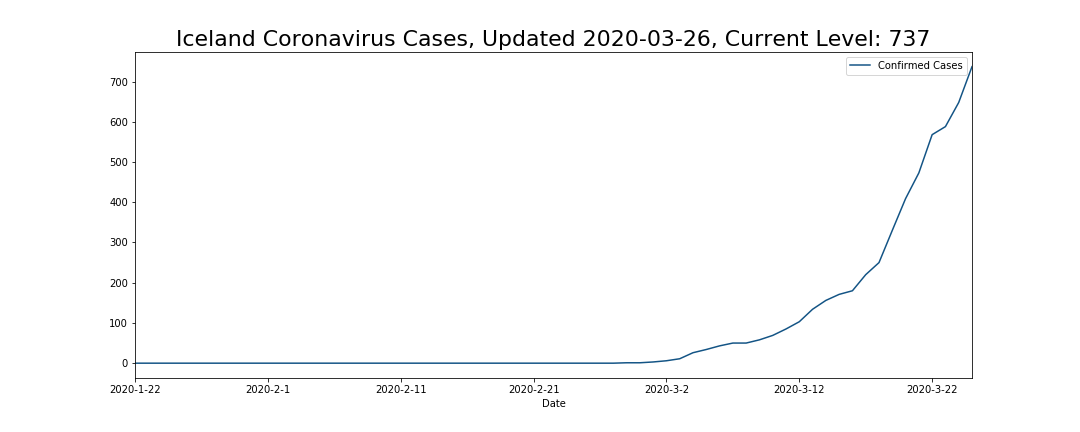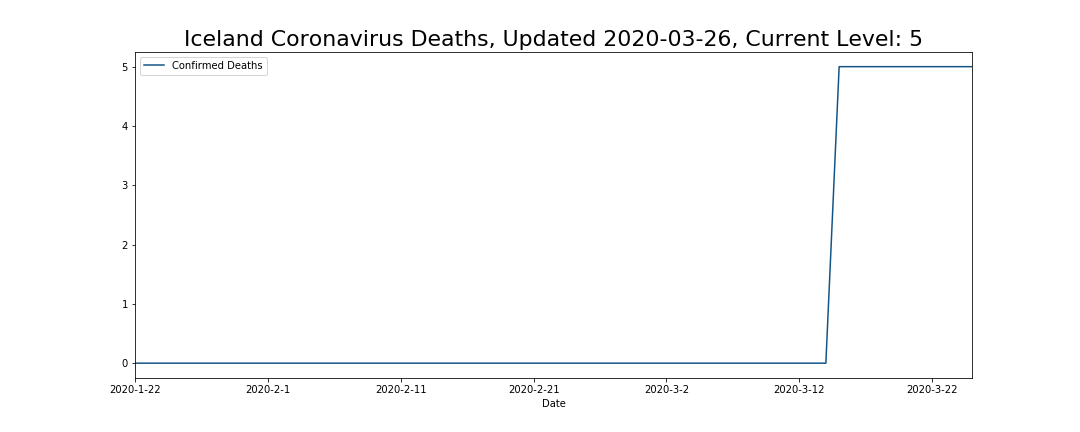 India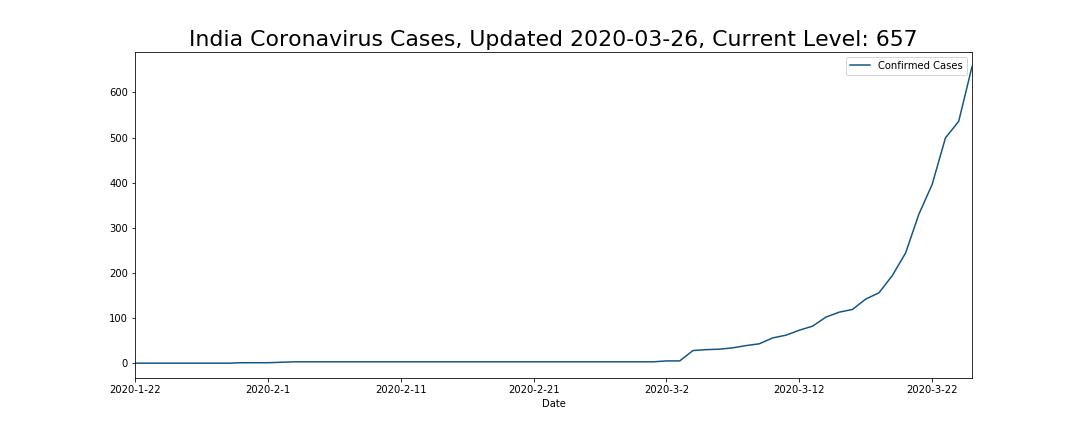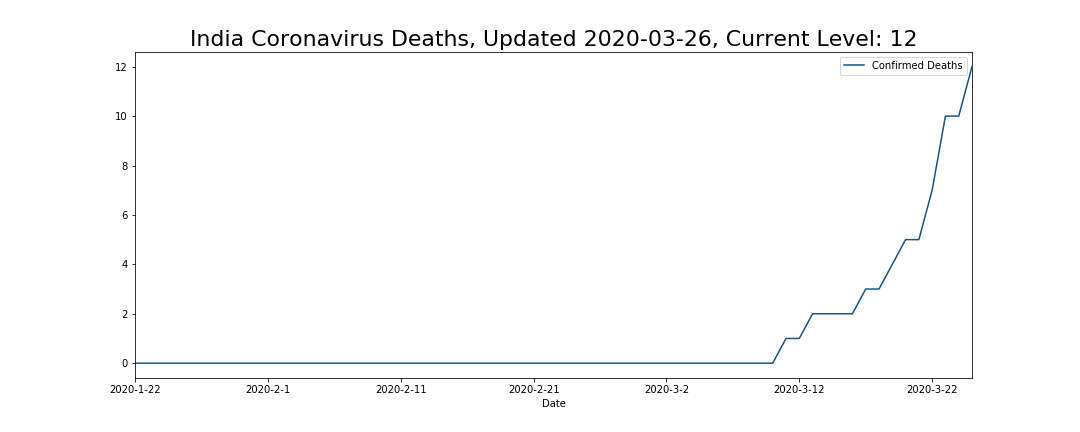 Indonesia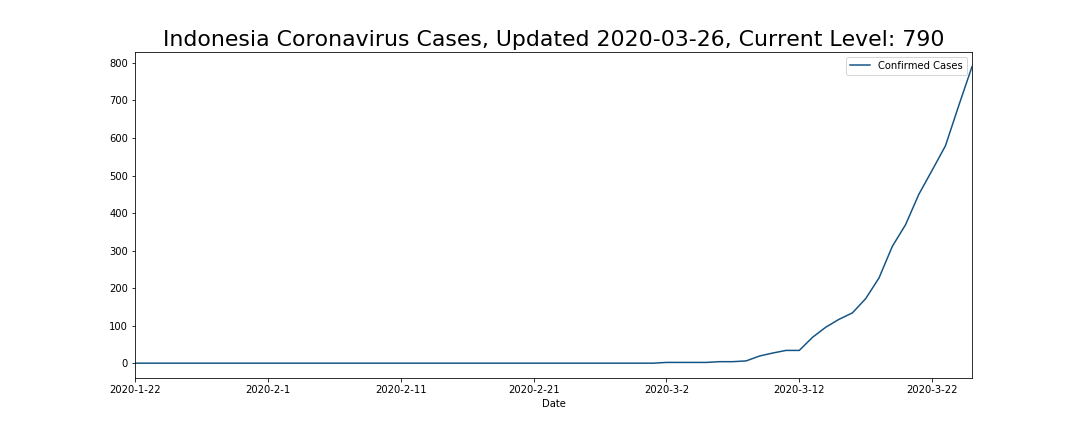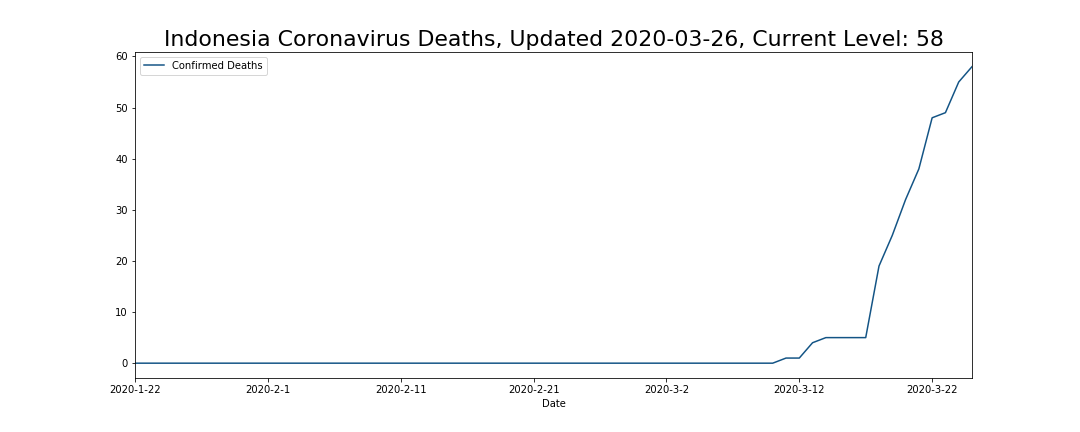 Iran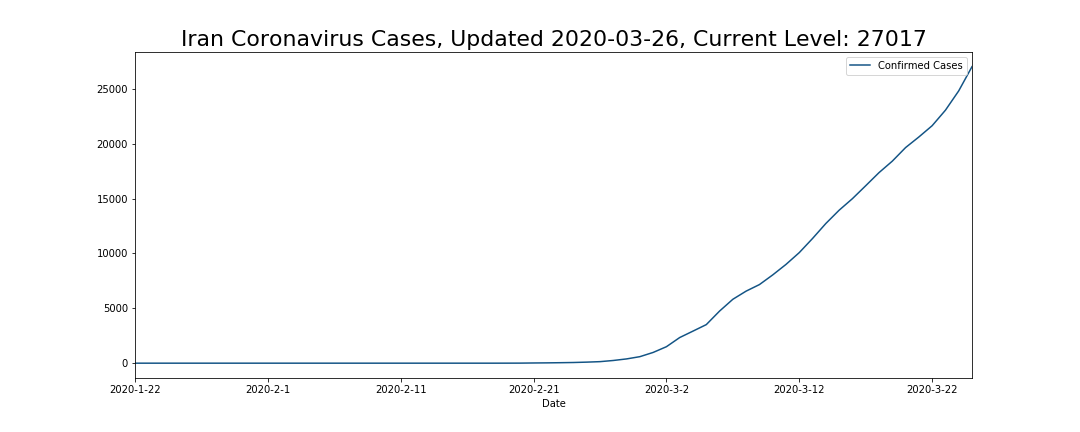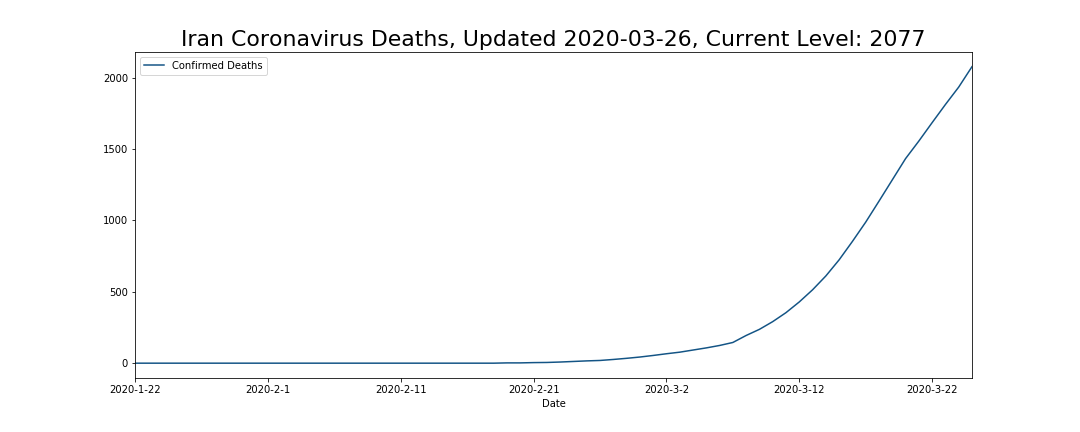 Iraq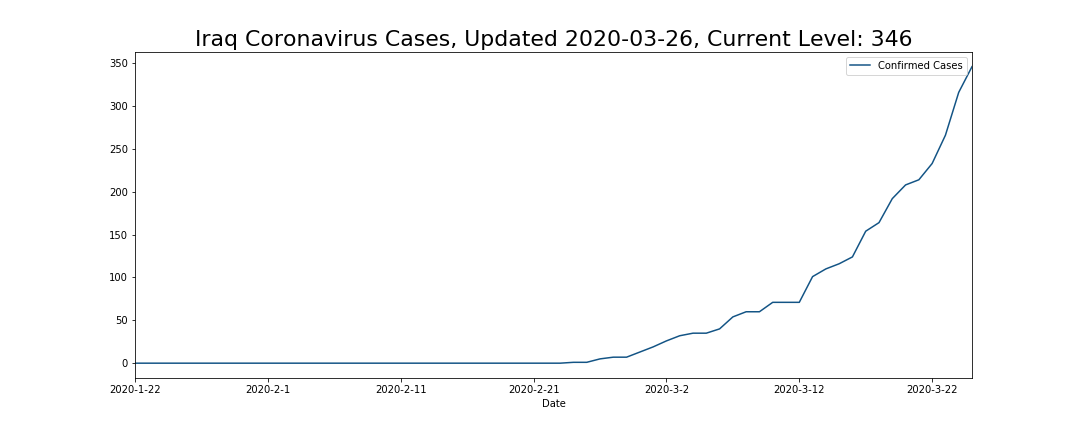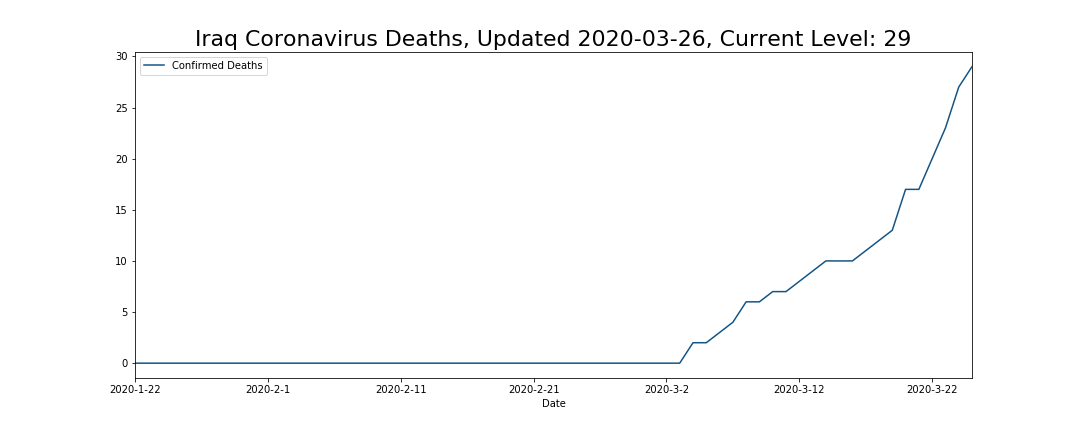 Ireland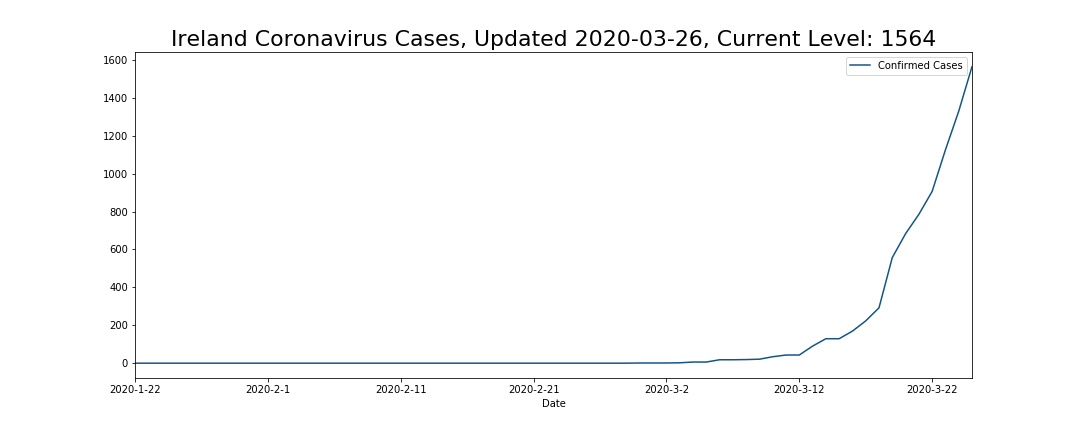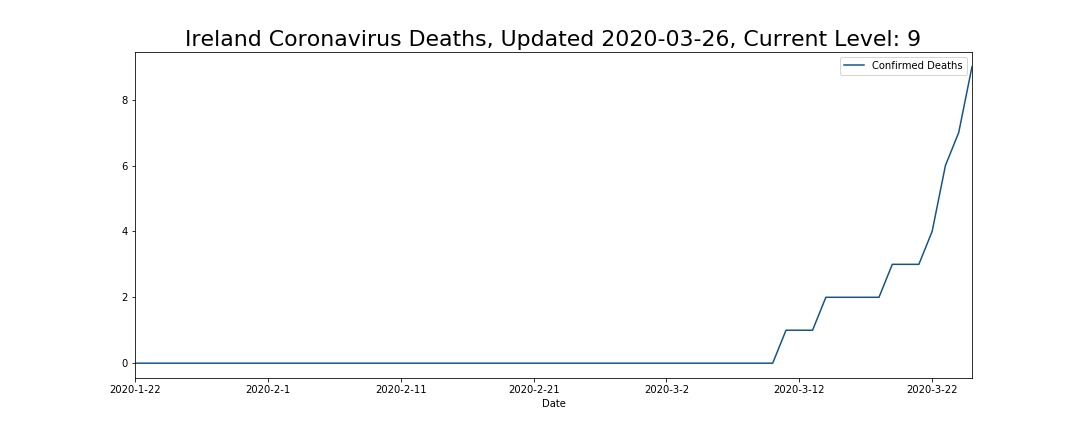 Israel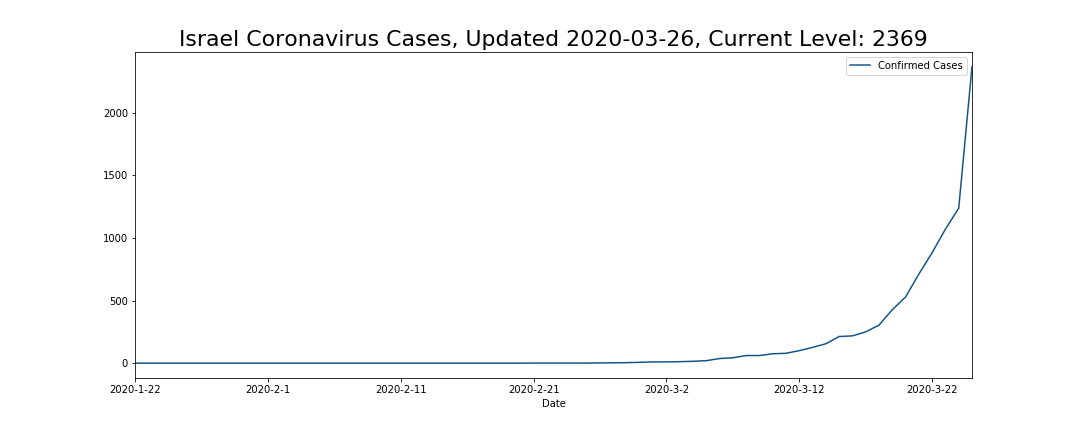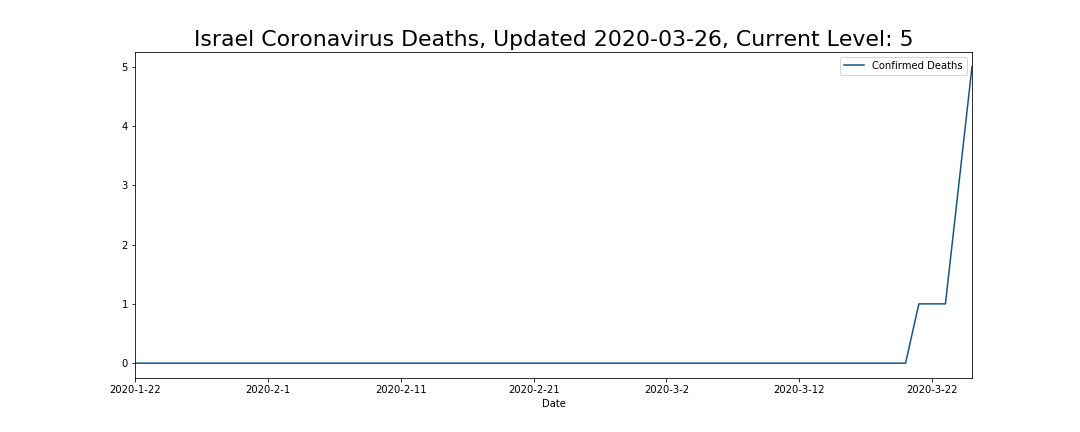 Italy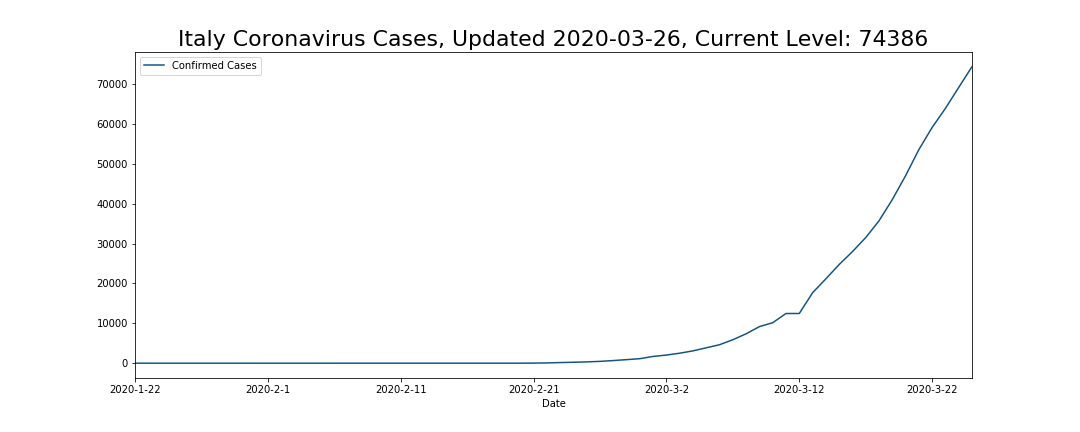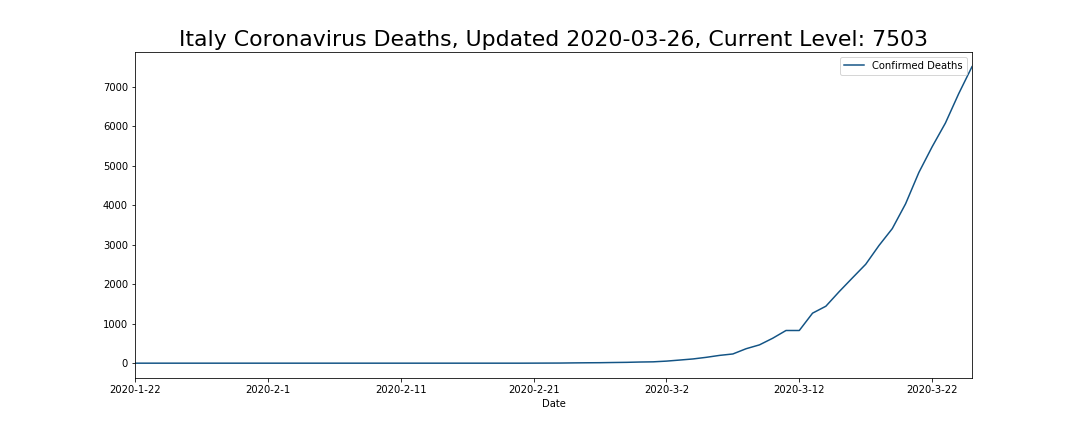 Jamaica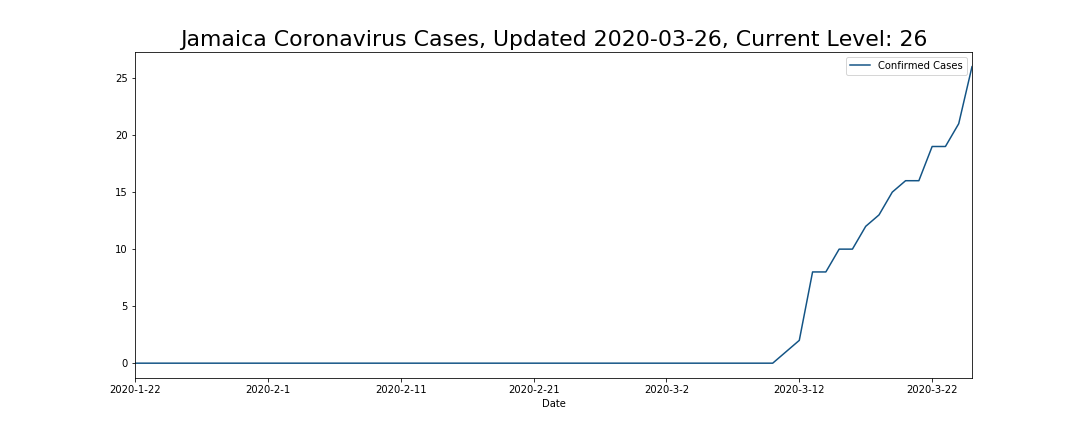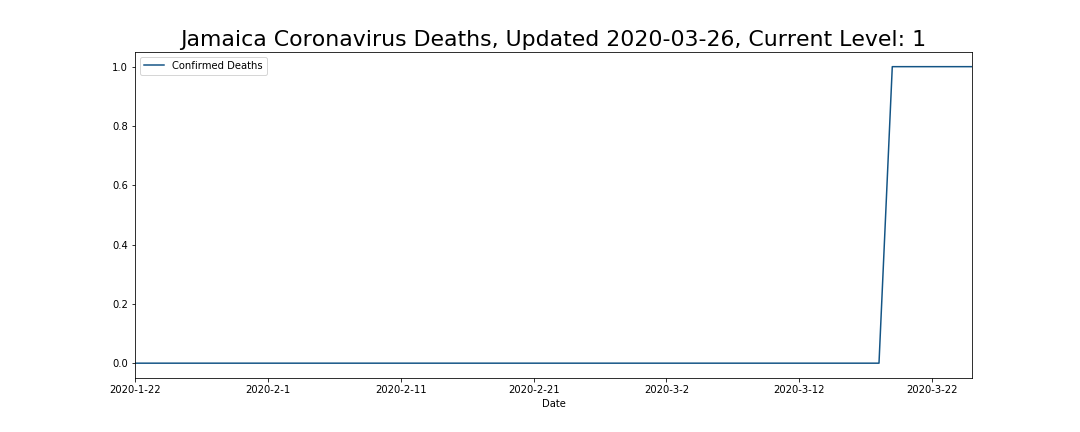 Japan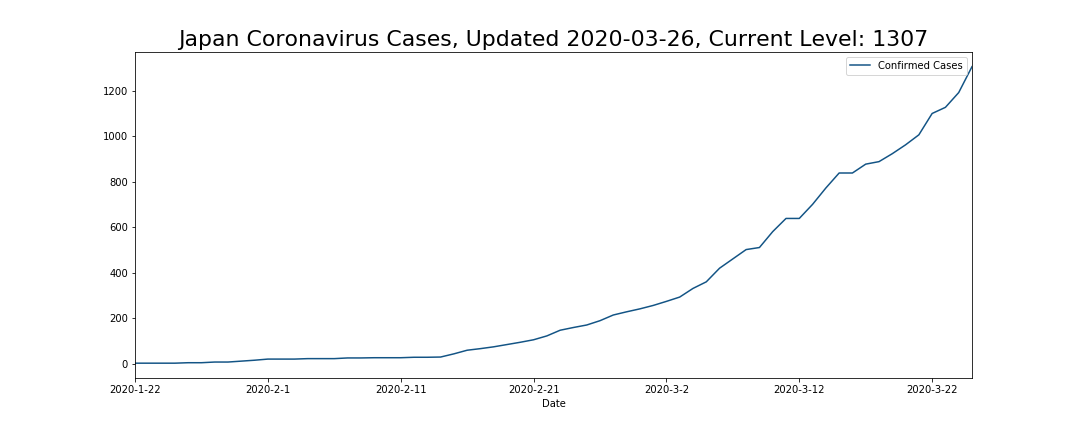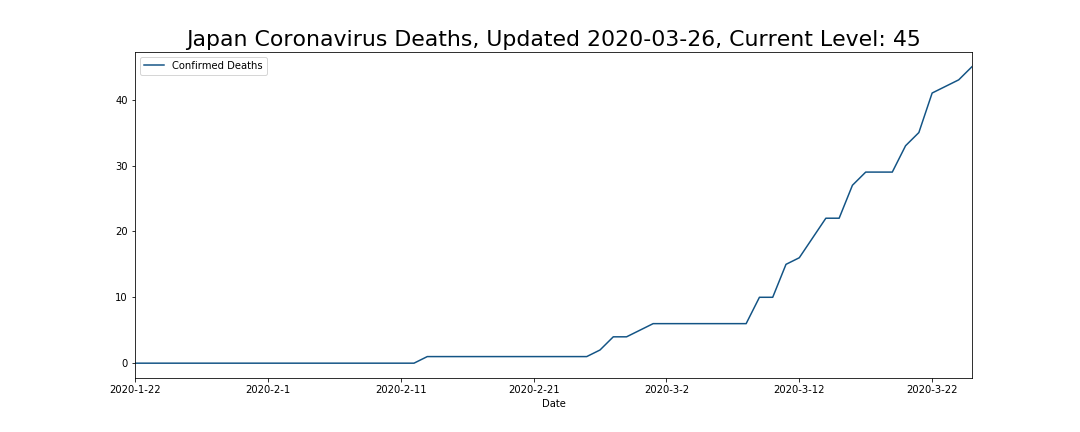 Jordan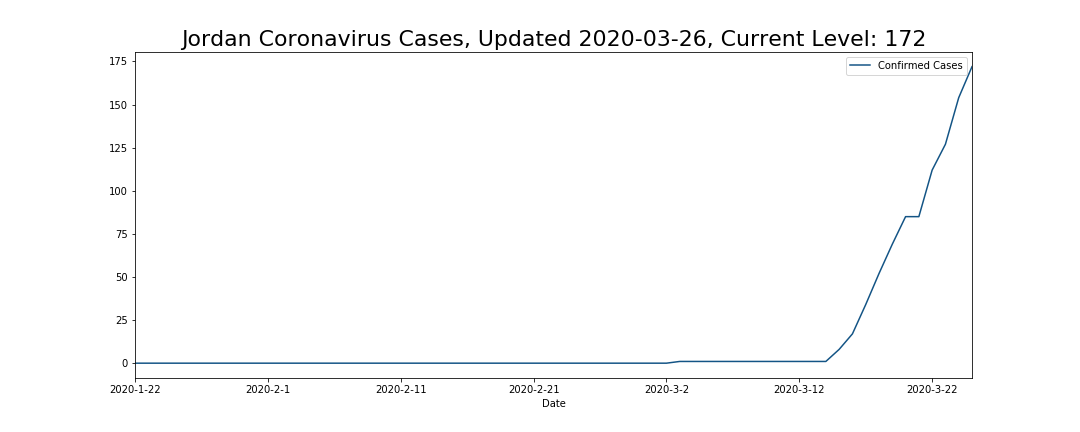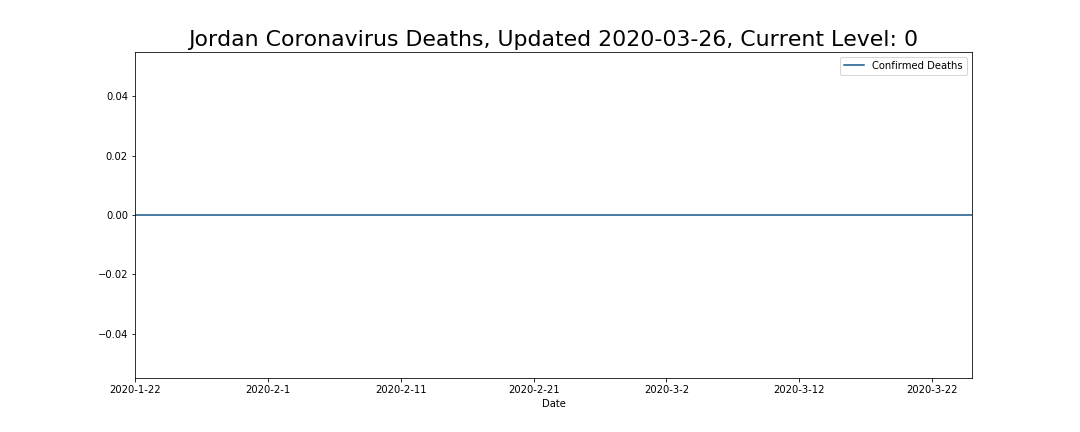 Kazakhstan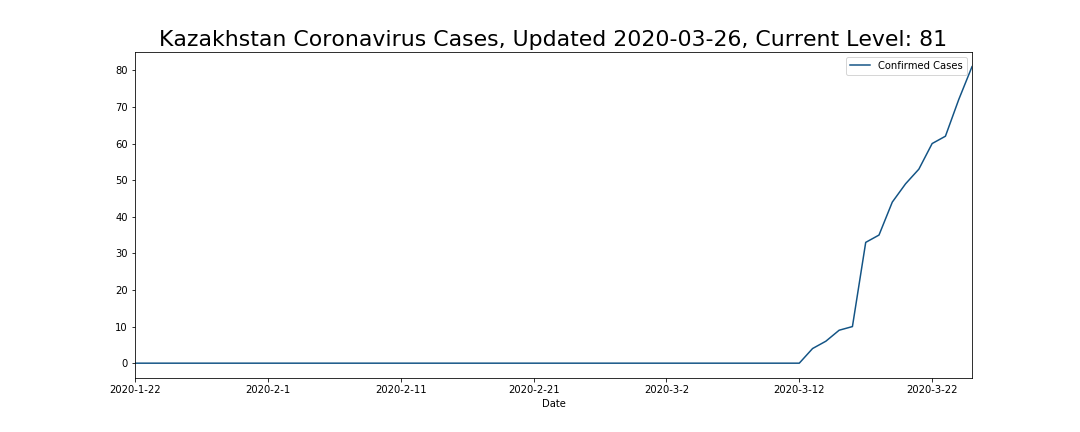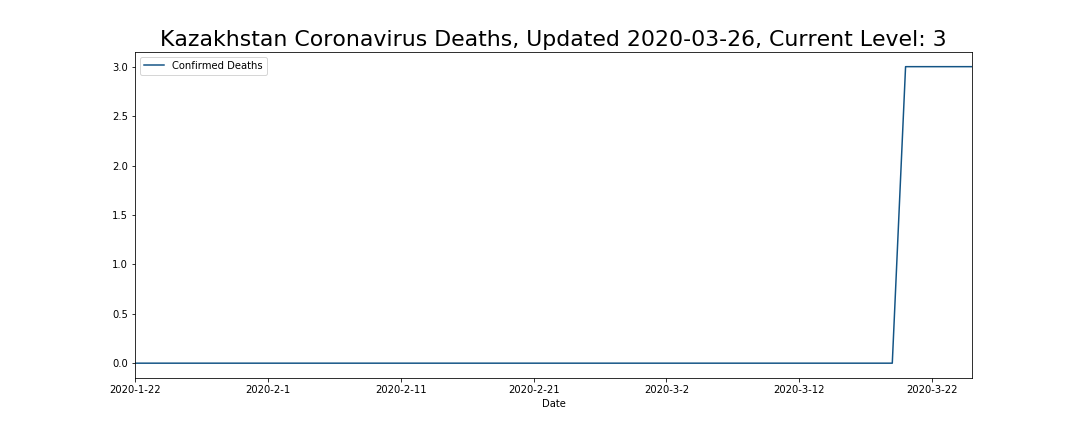 Kenya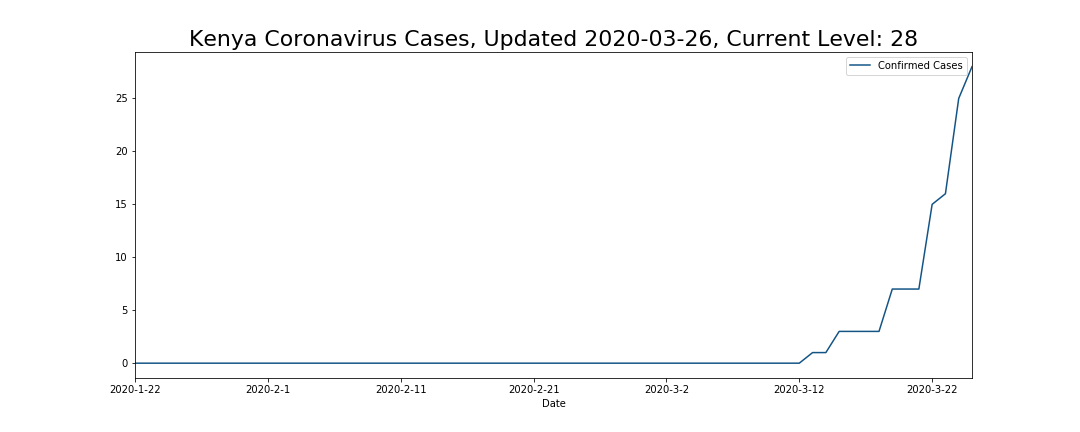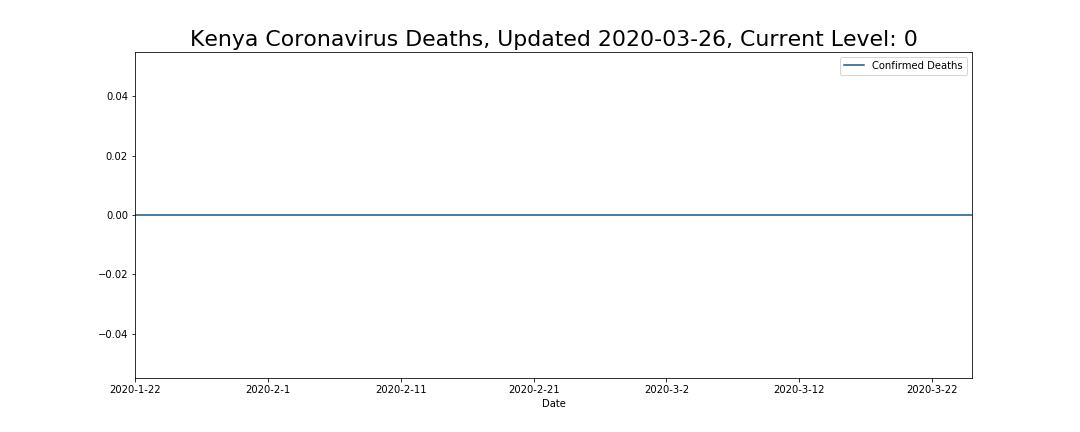 Korea, South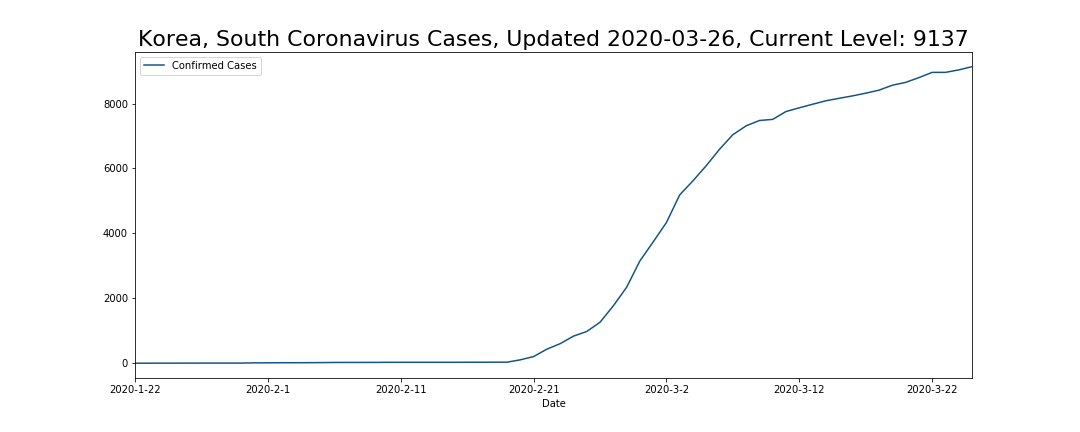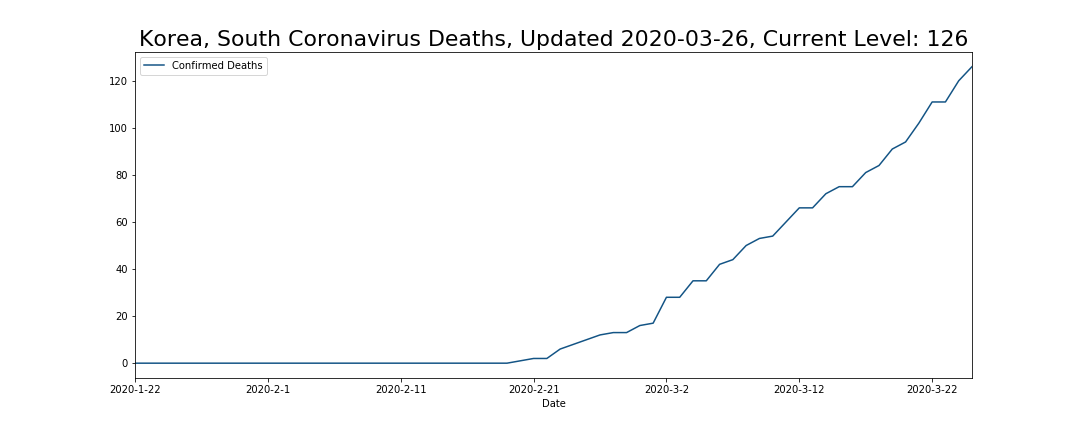 Kuwait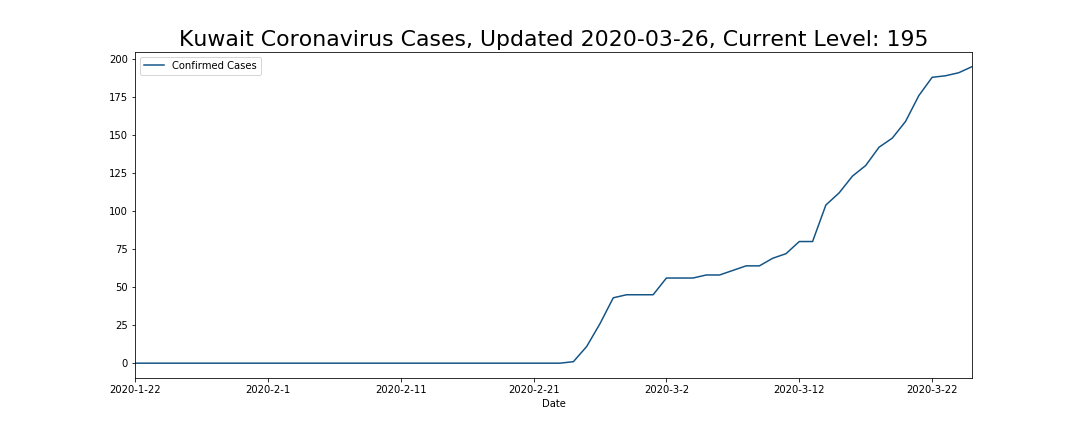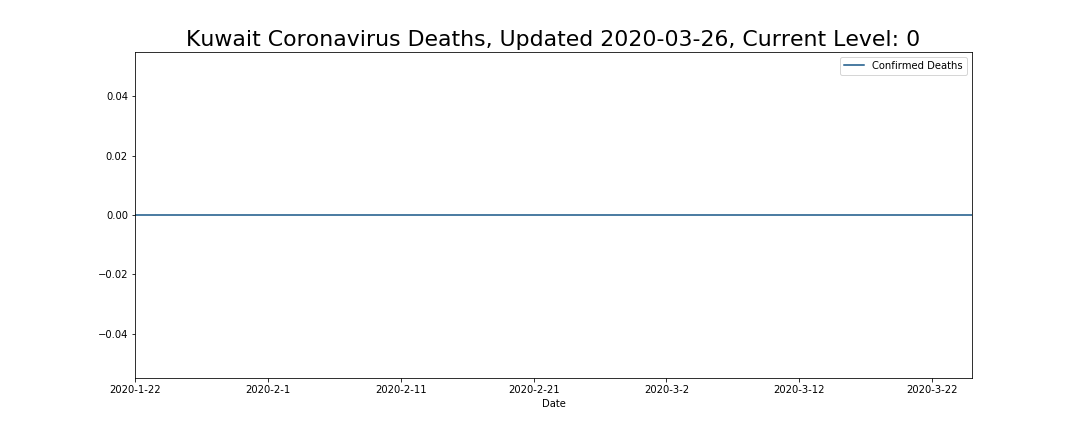 Kyrgyzstan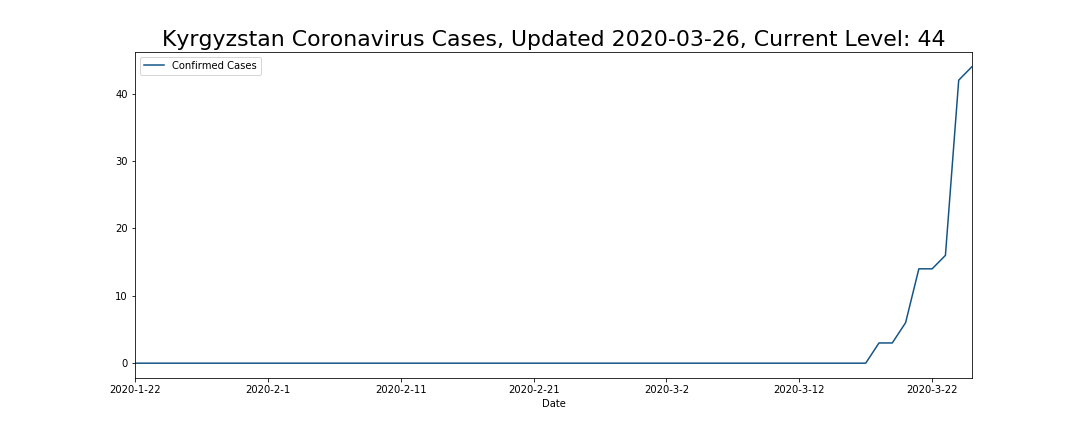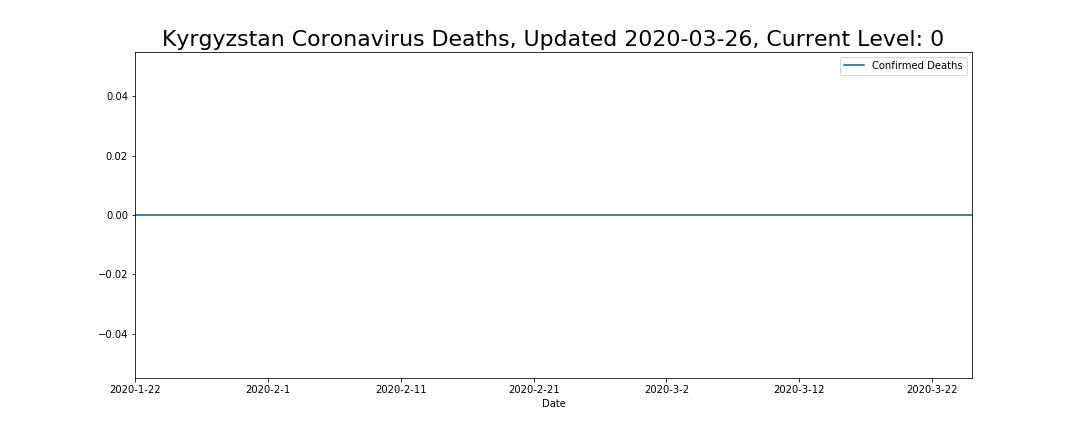 Laos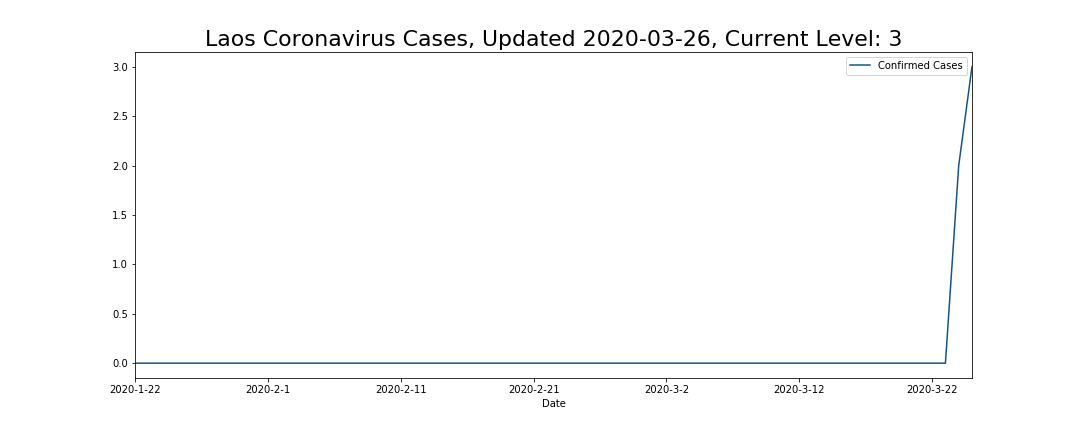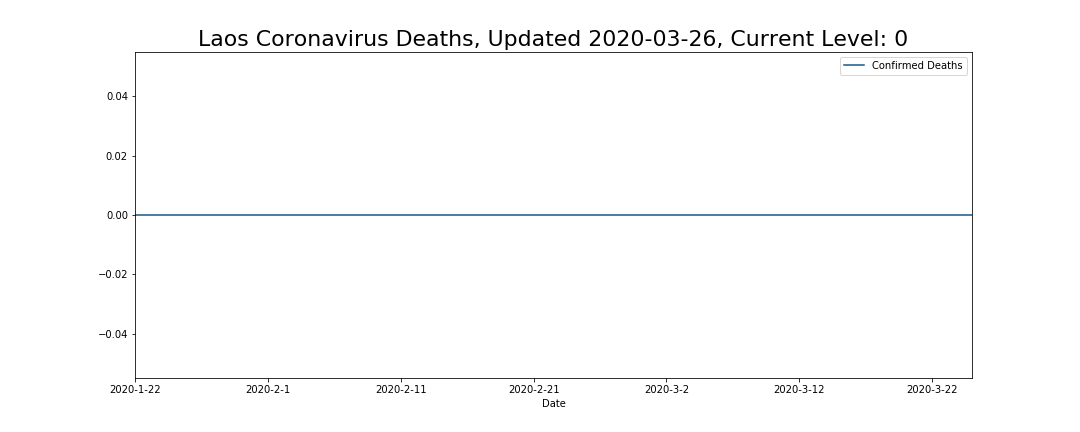 Latvia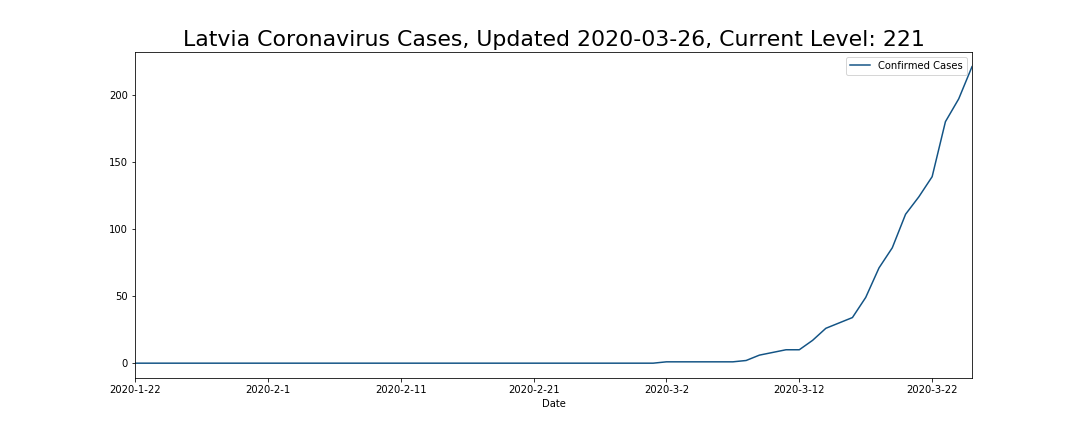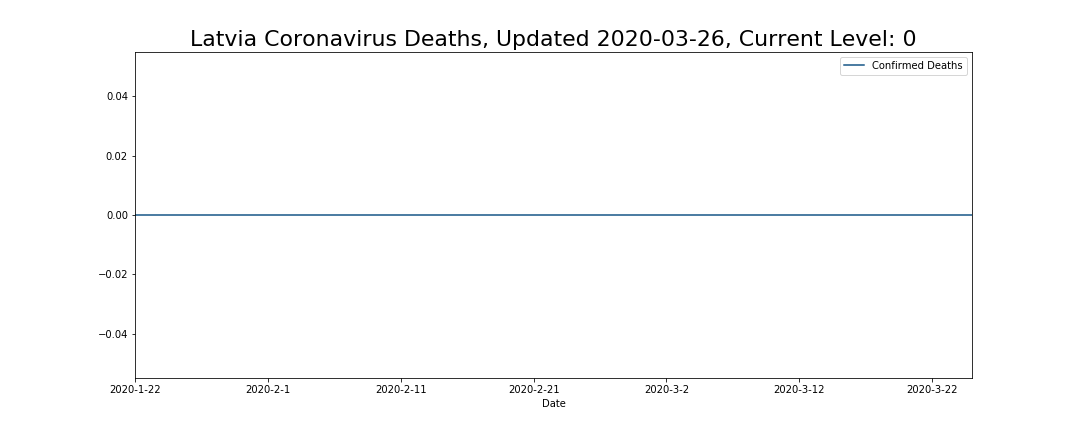 Lebanon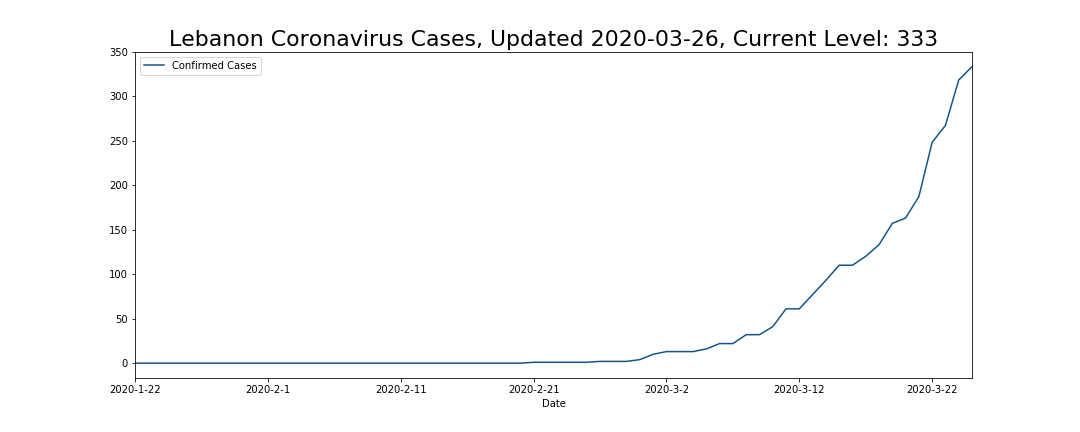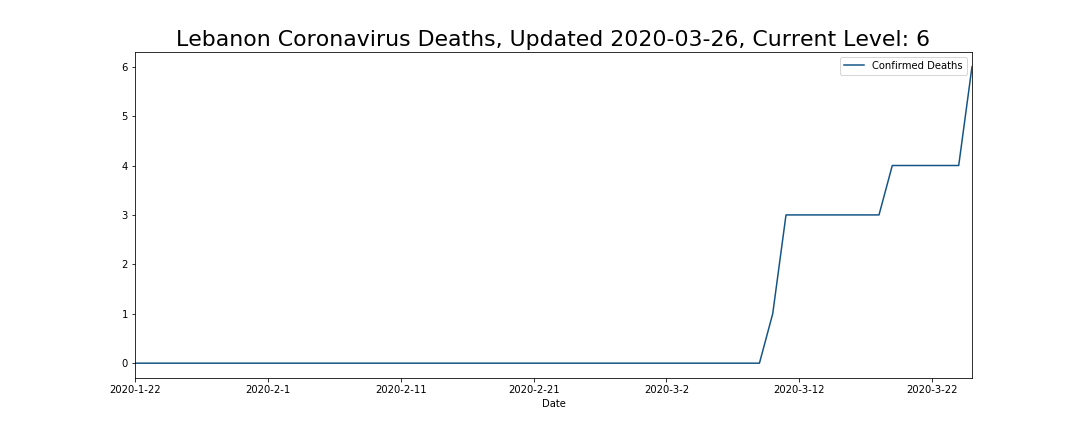 Liberia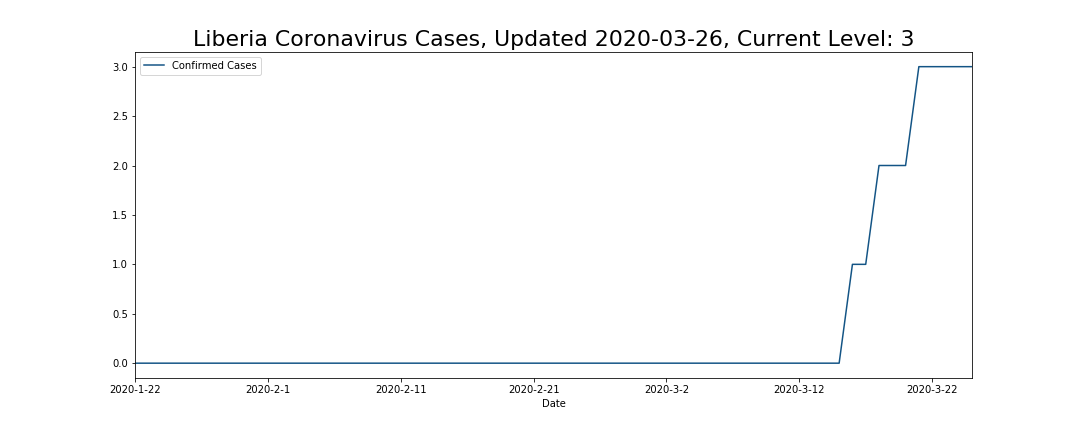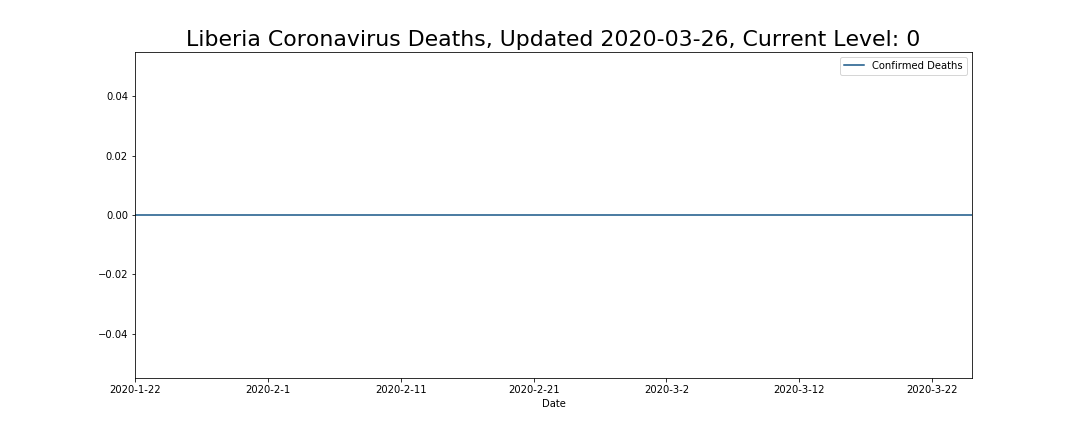 Libya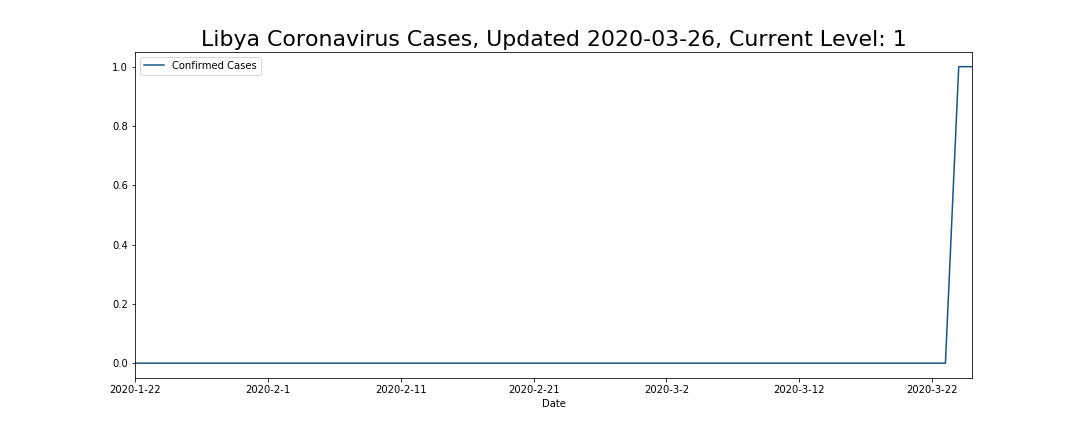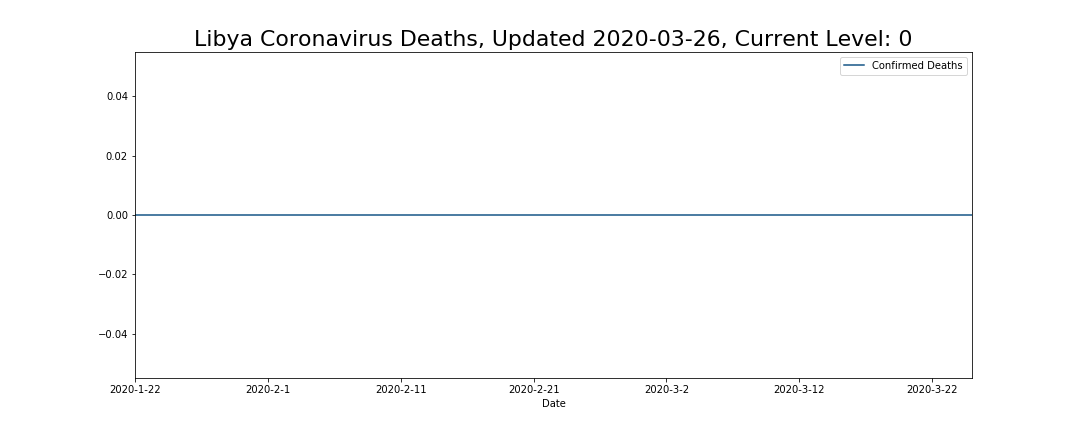 Liechtenstein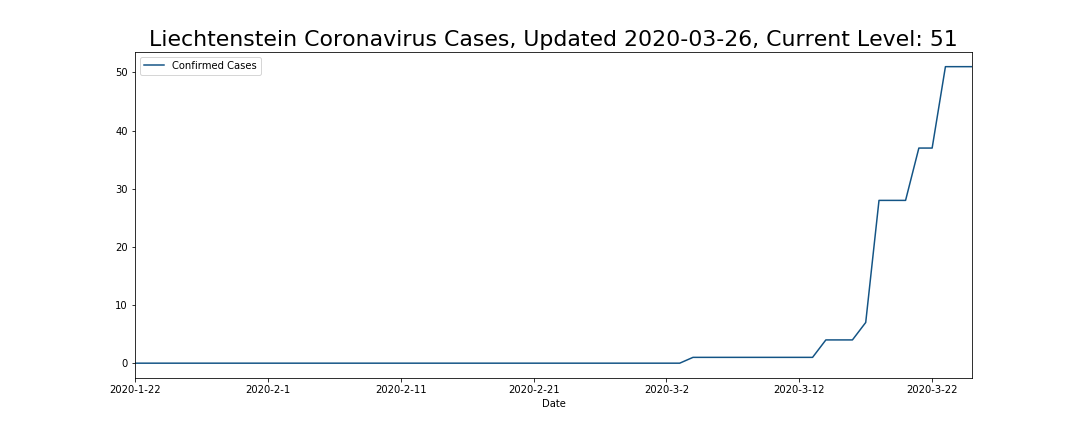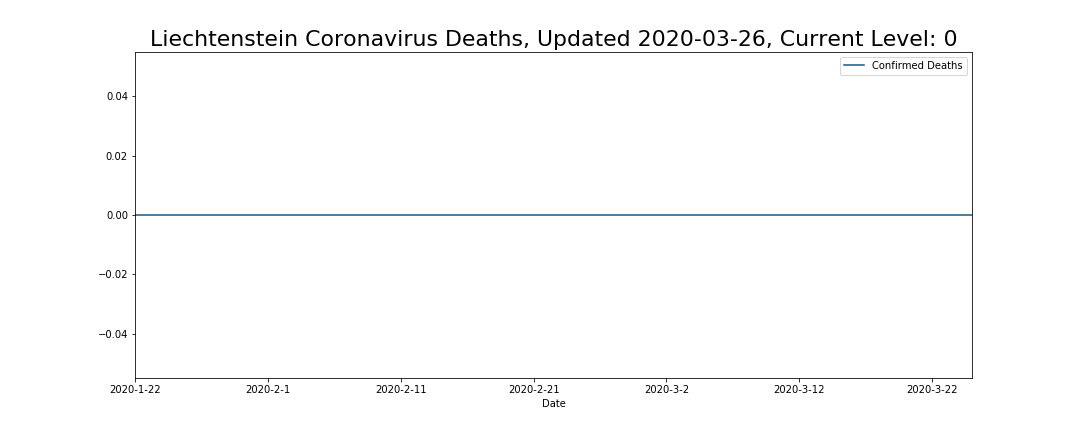 Lithuania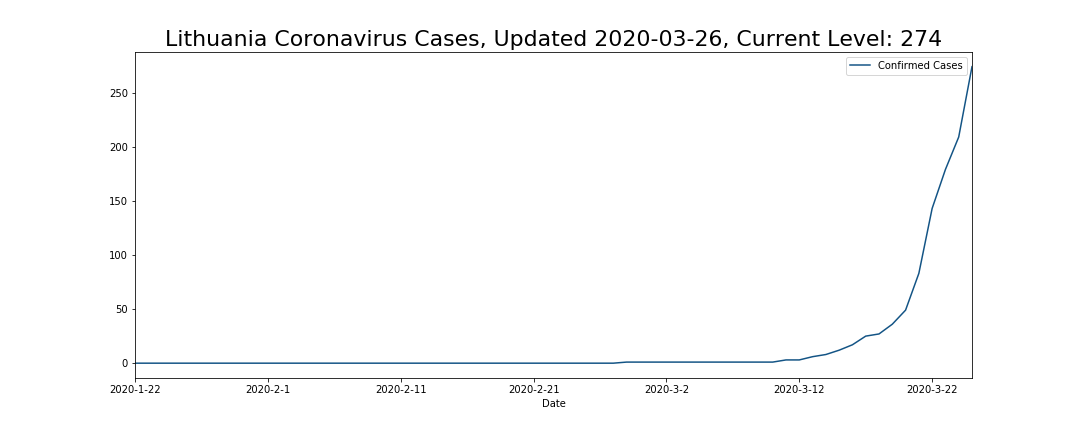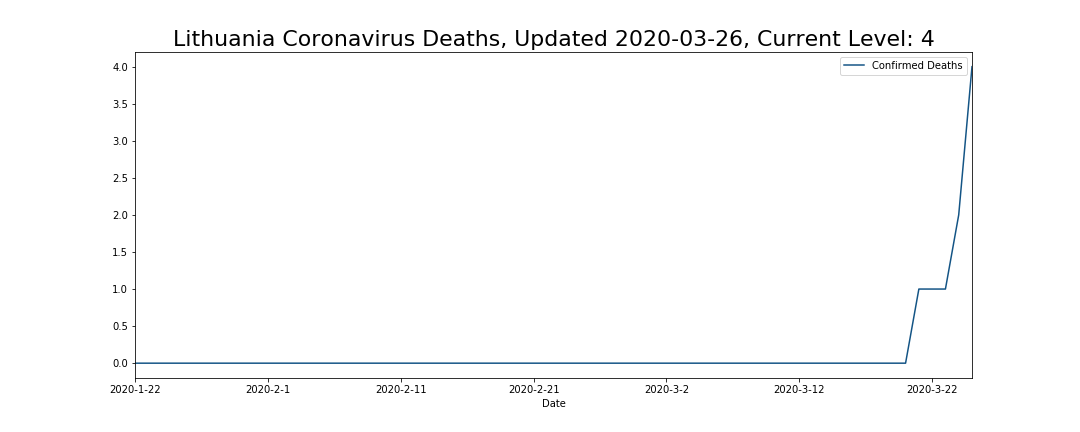 Luxembourg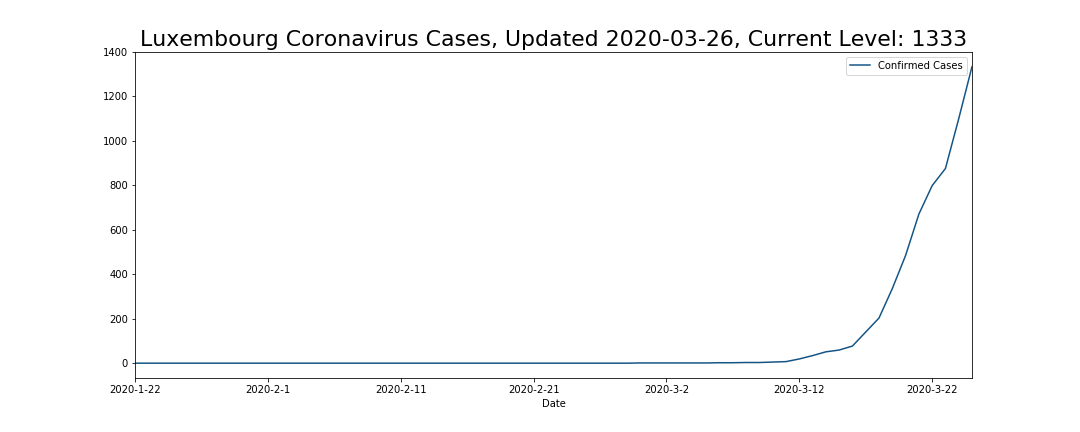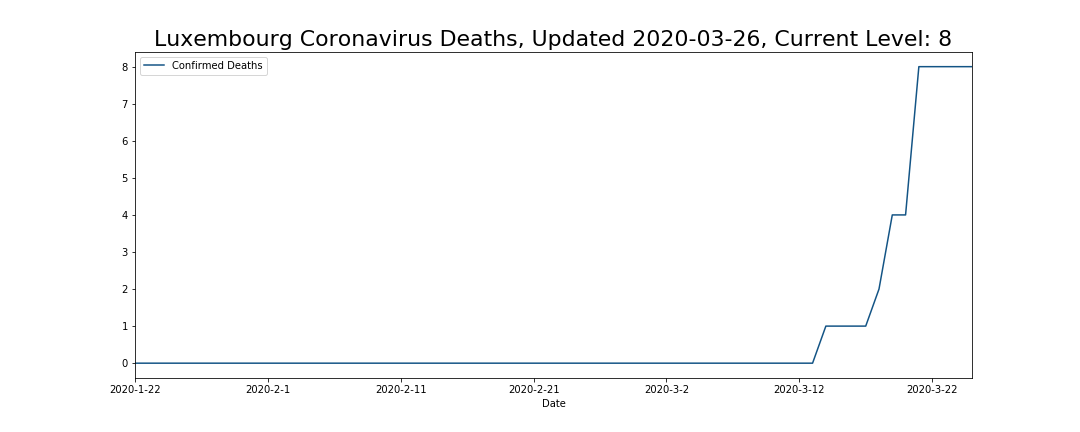 Madagascar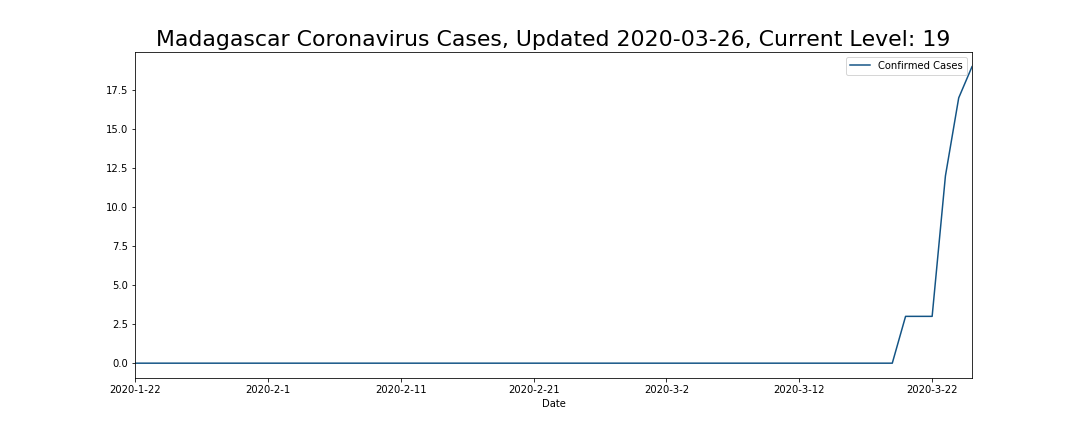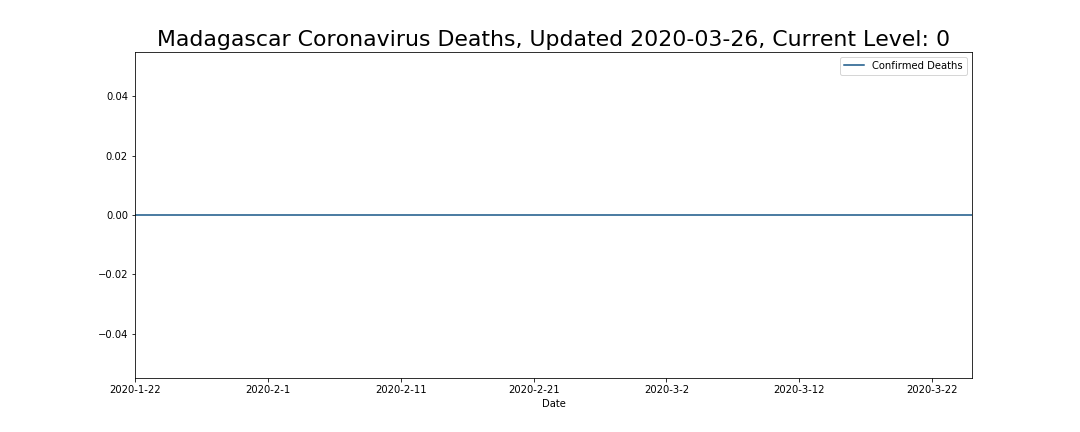 Malaysia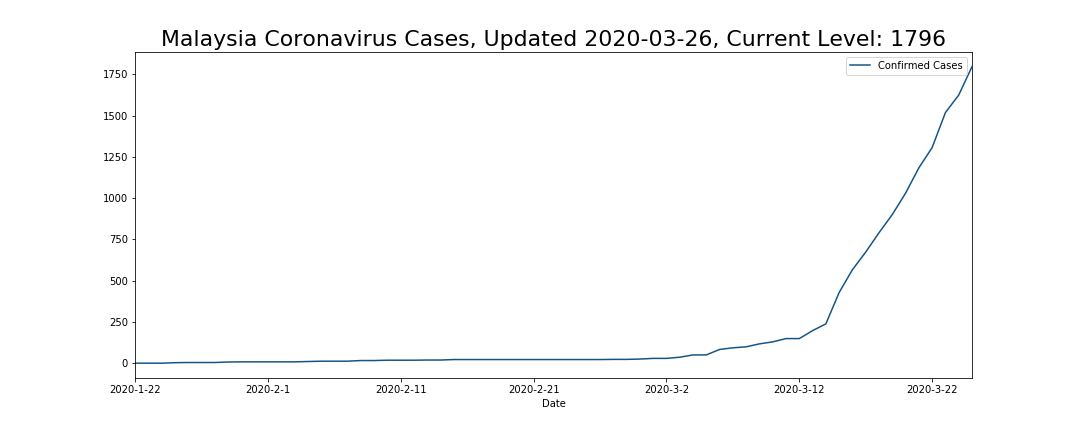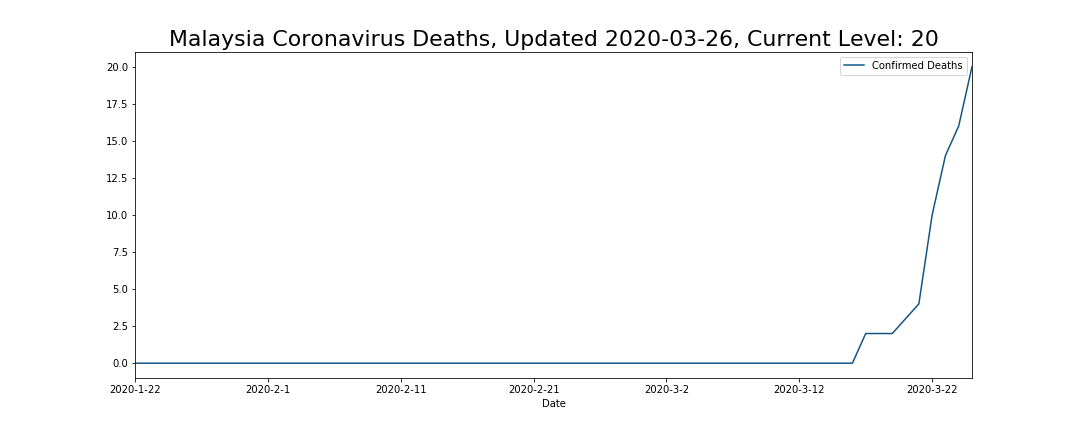 Maldives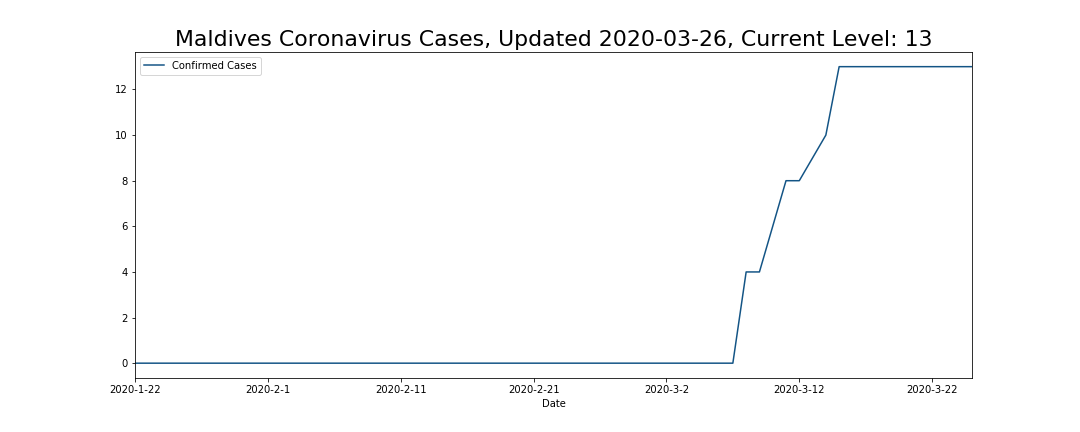 Mali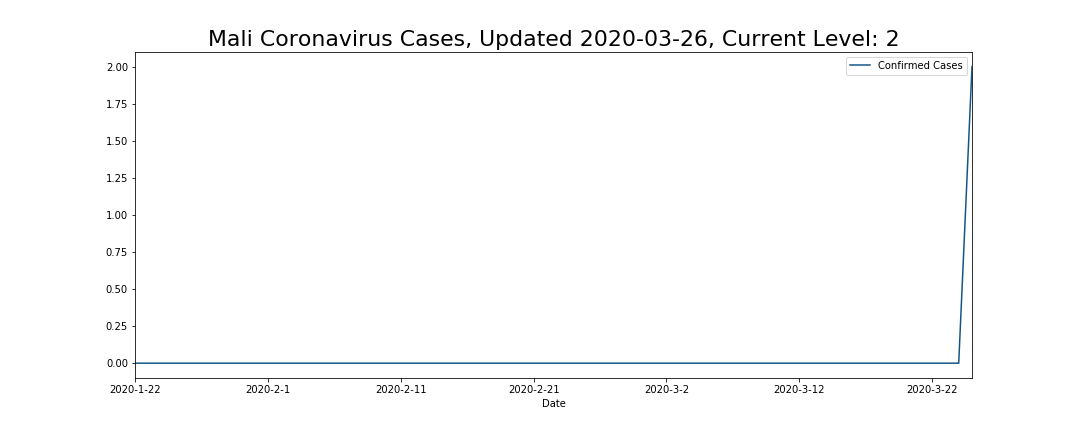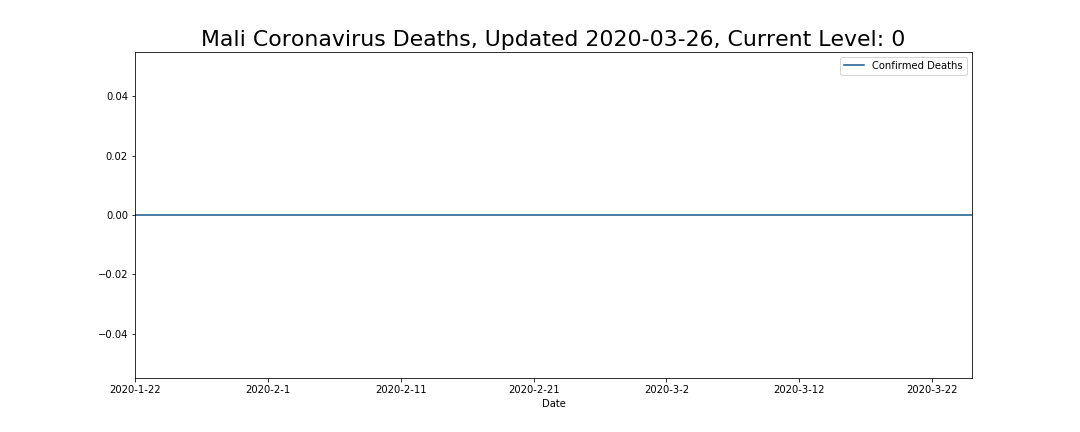 Malta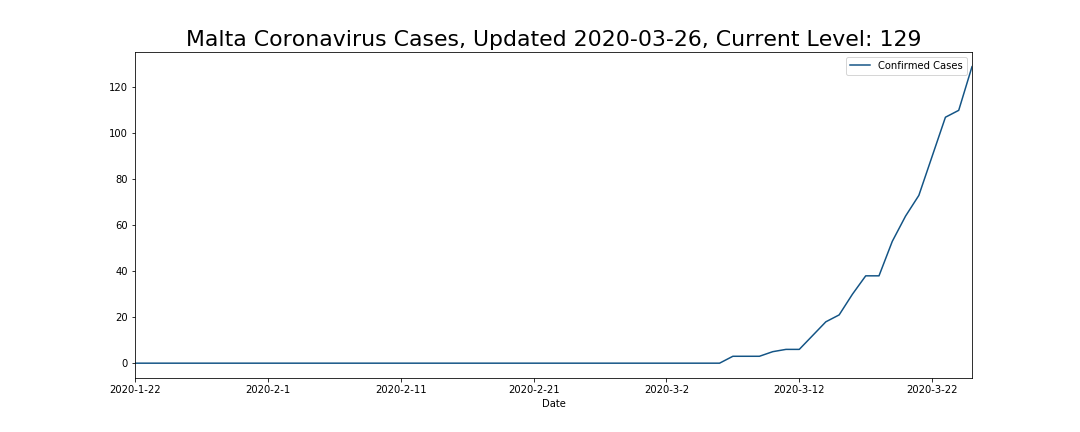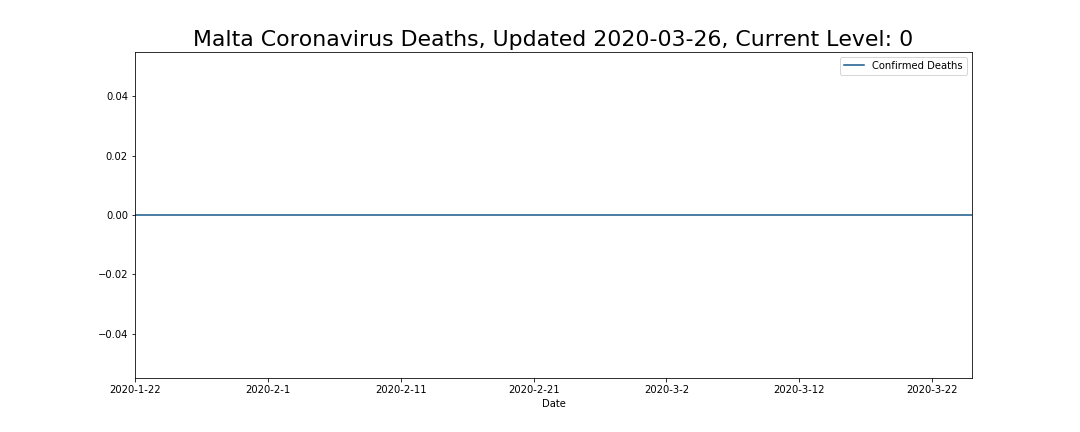 Mauritania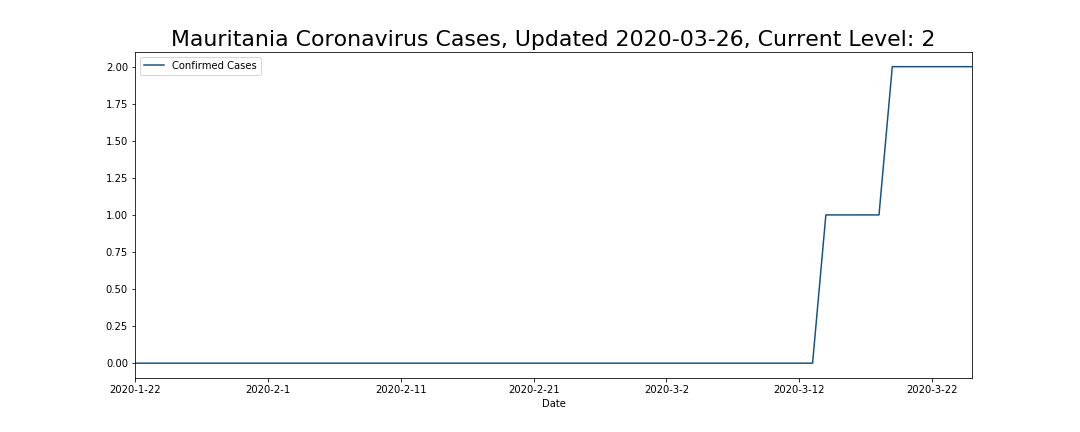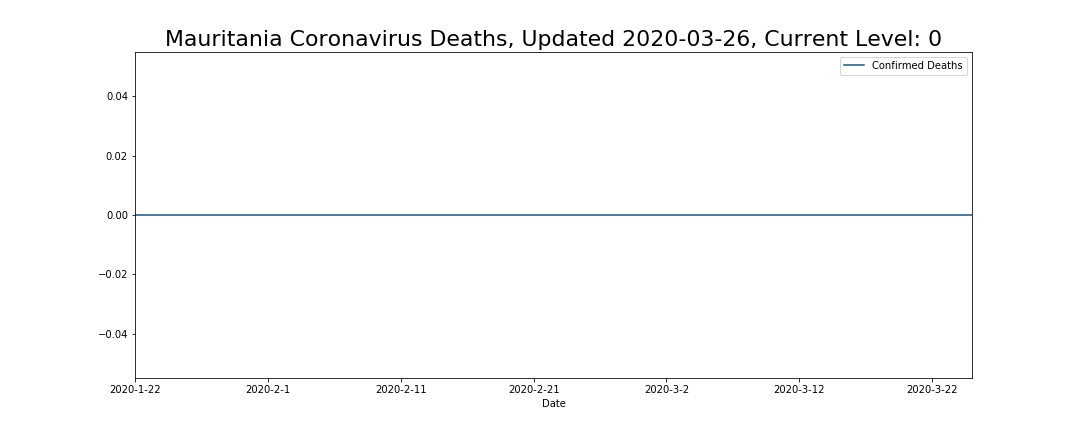 Mauritius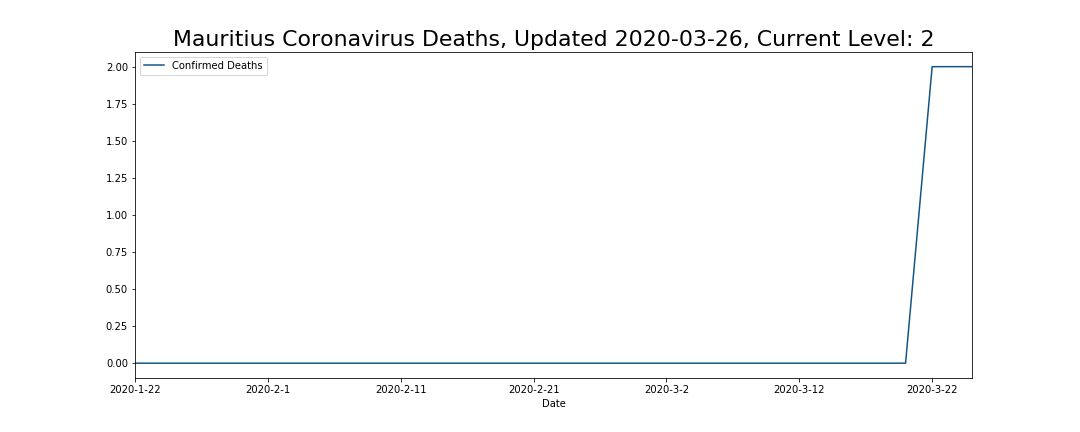 Mexico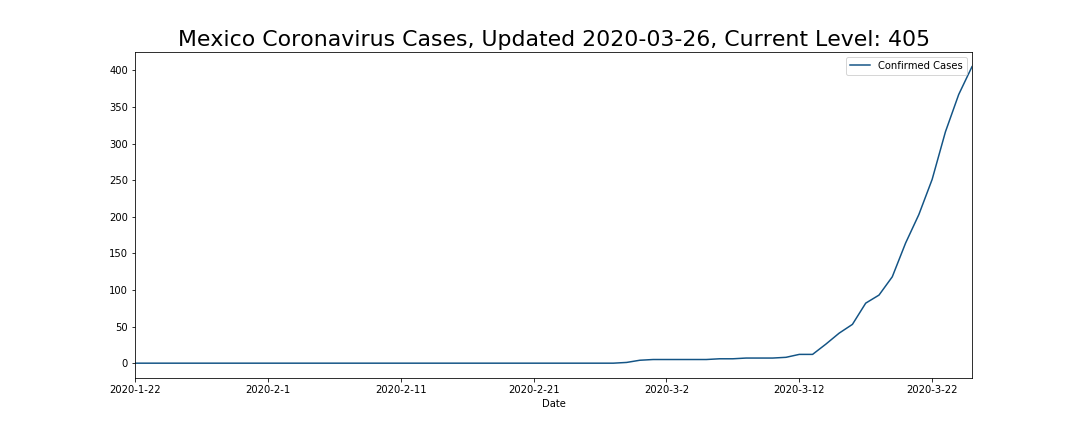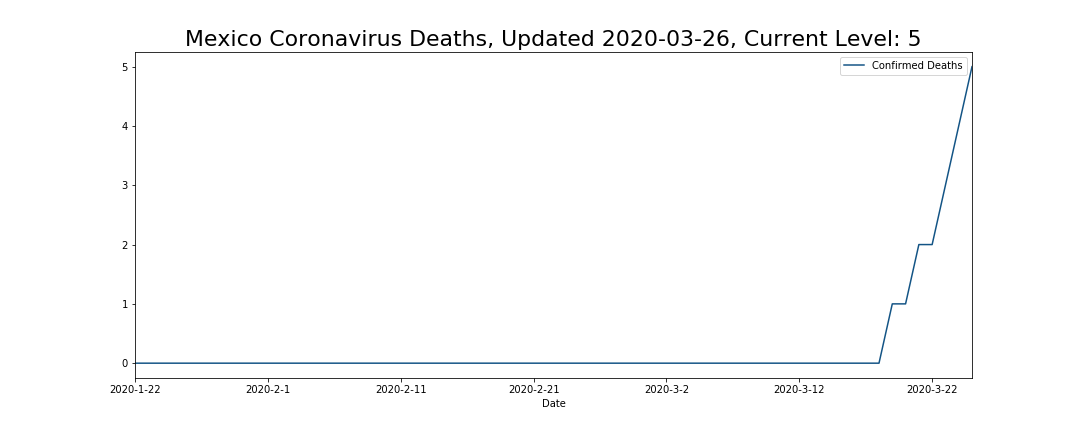 Moldova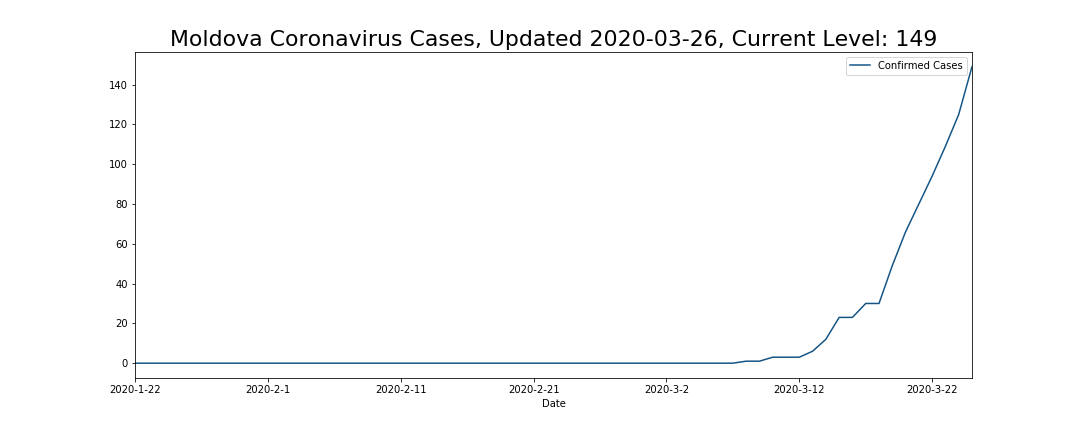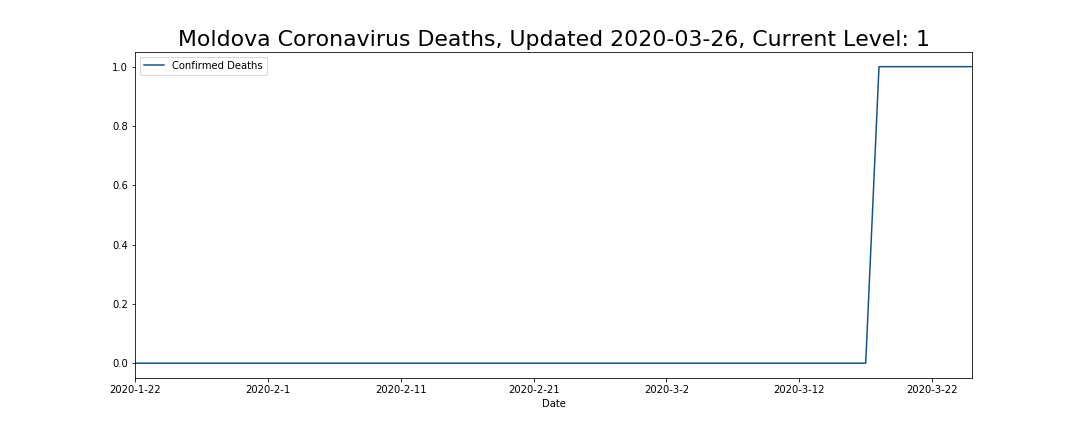 Monaco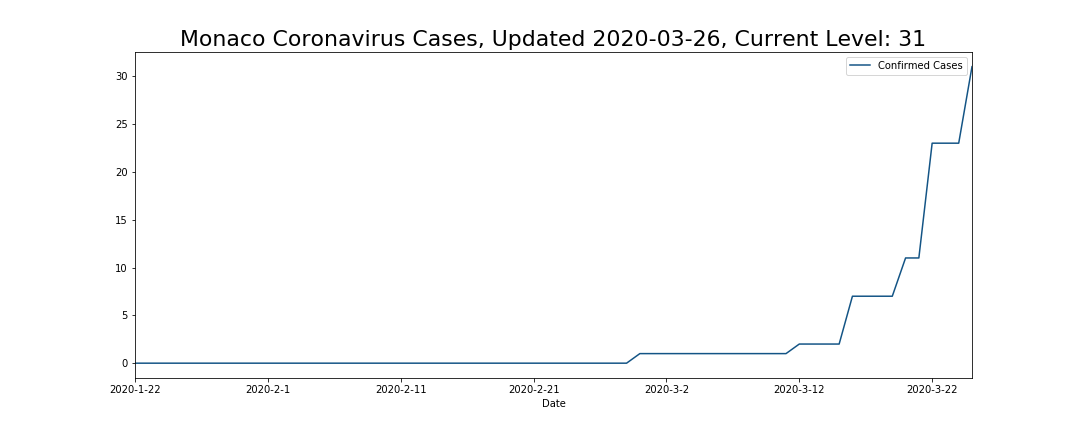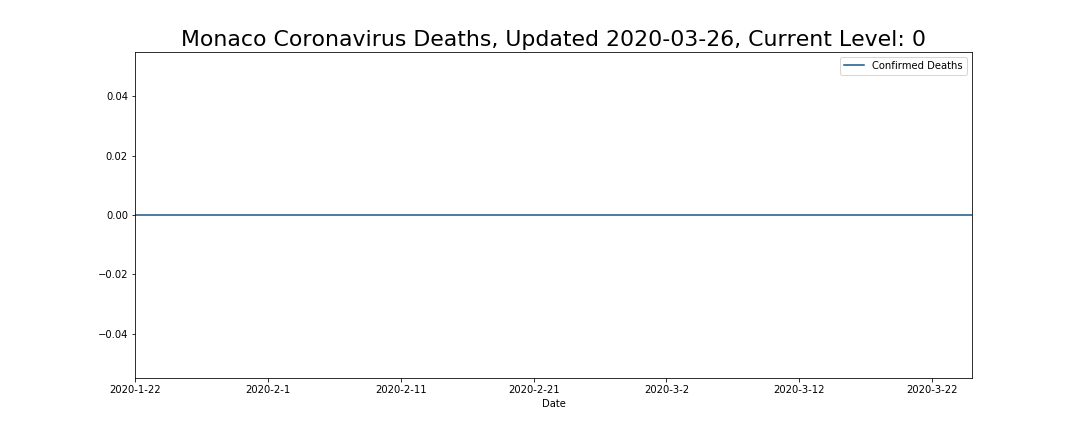 Mongolia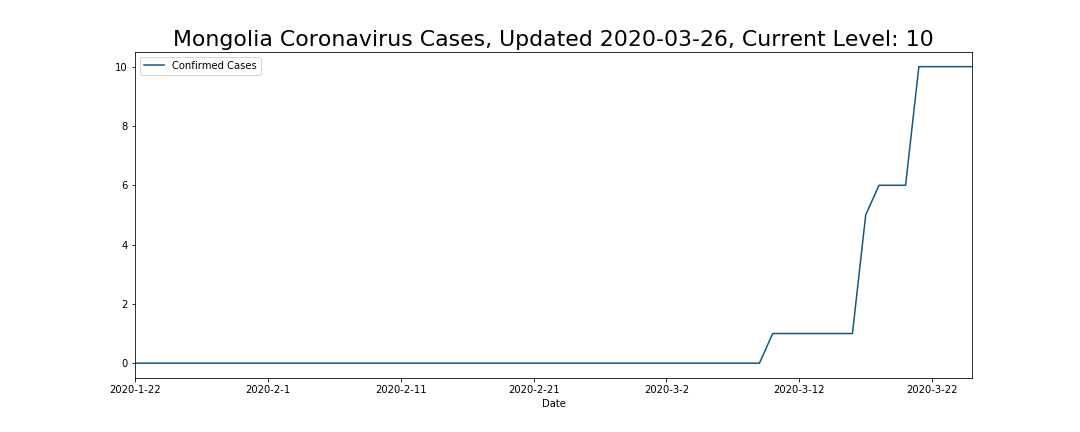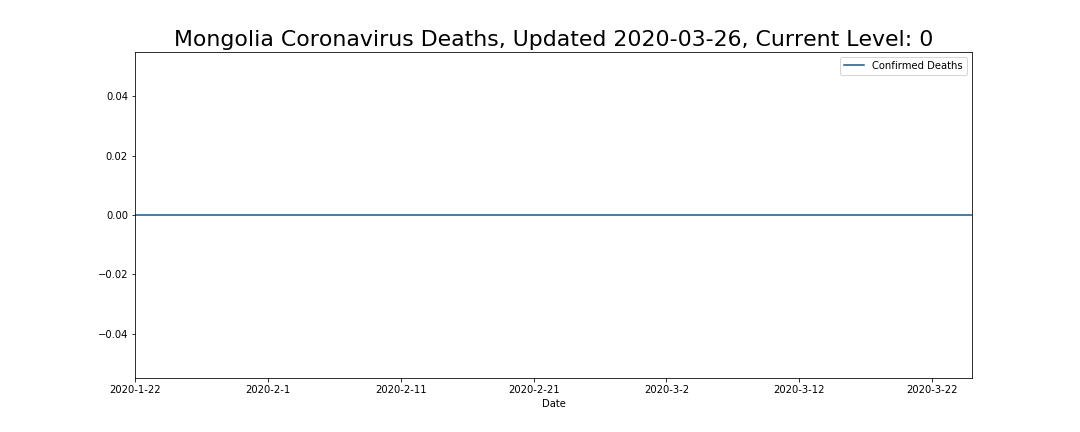 Montenegro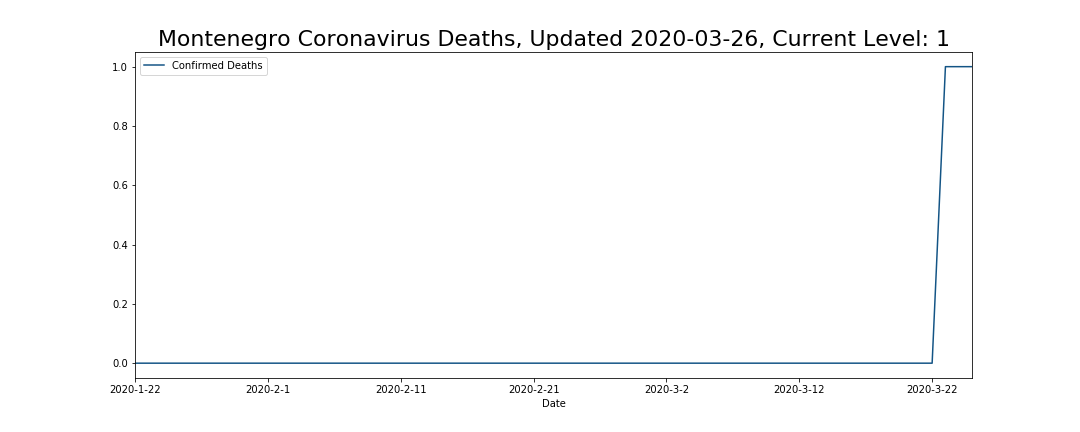 Morocco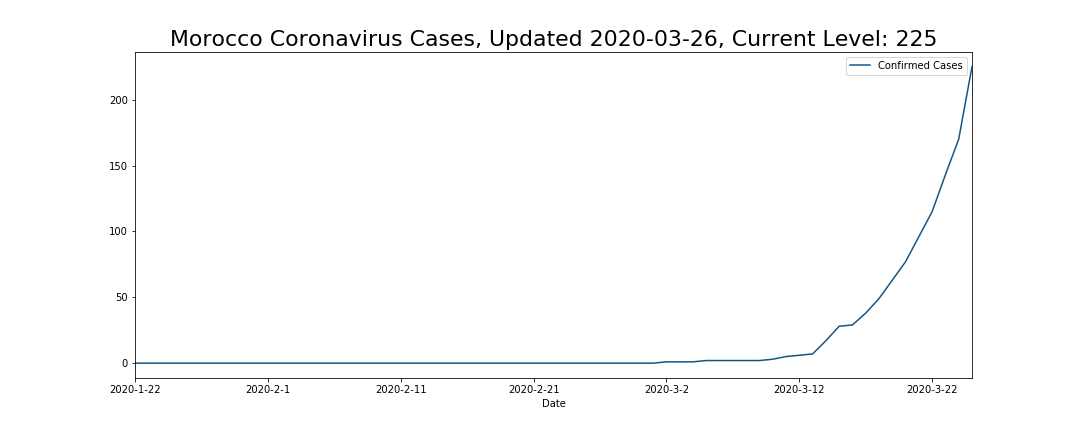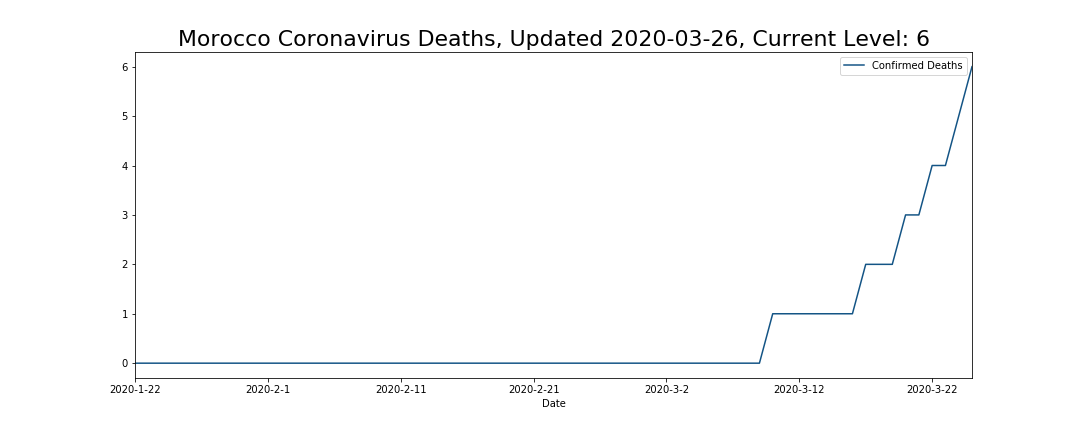 Mozambique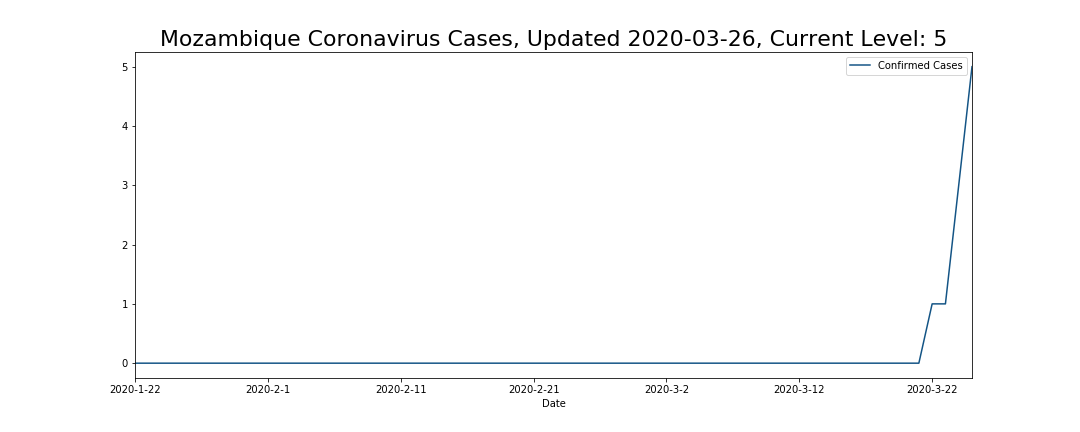 Namibia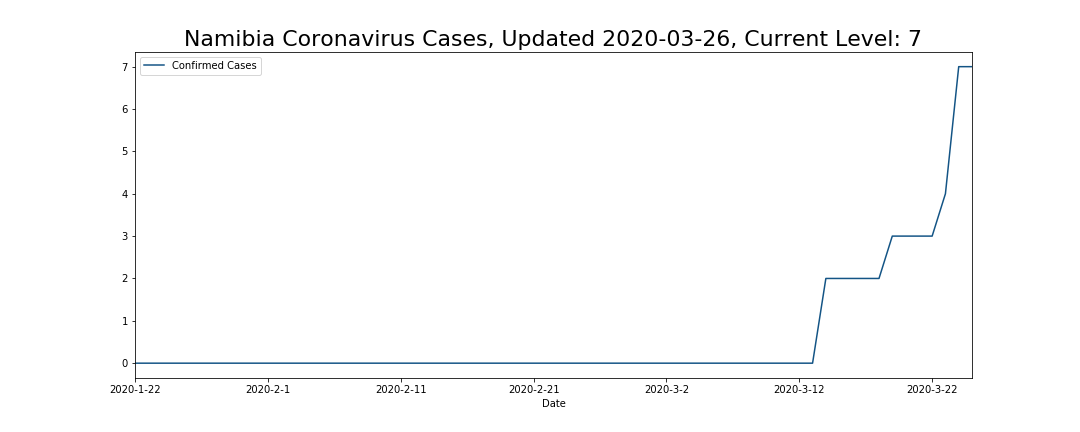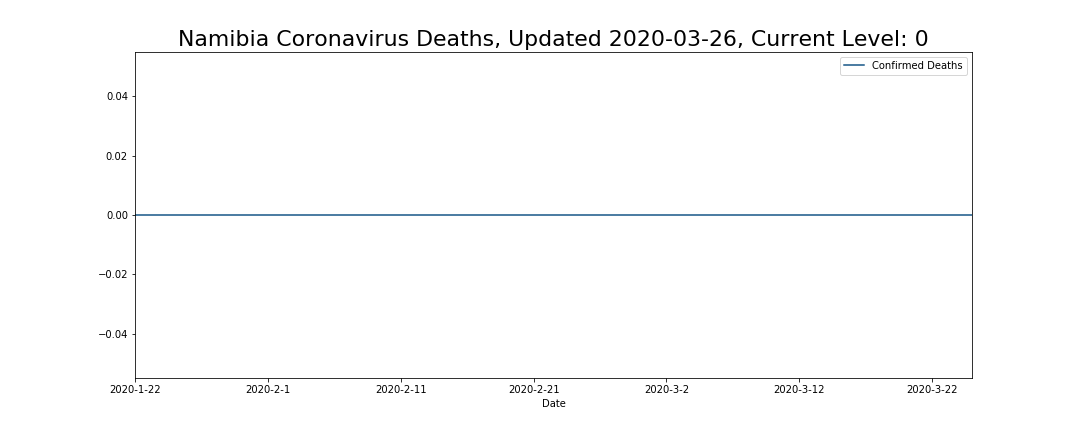 Nepal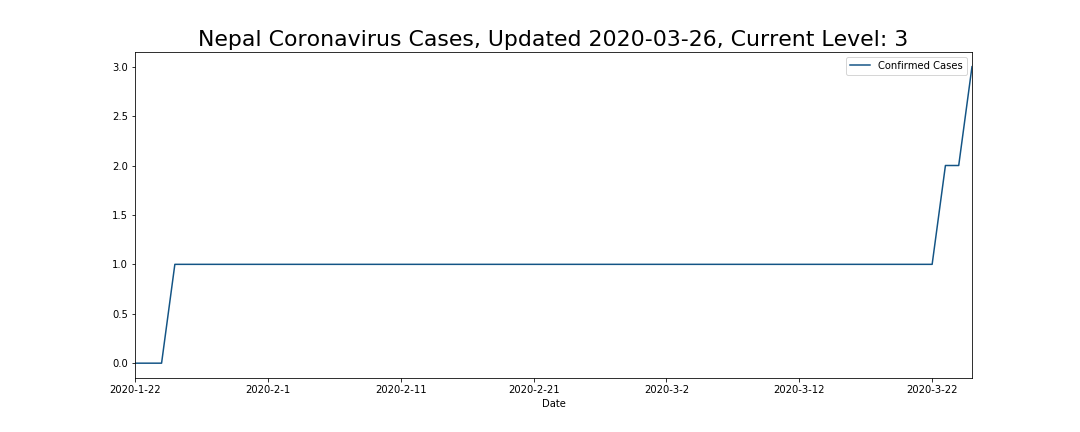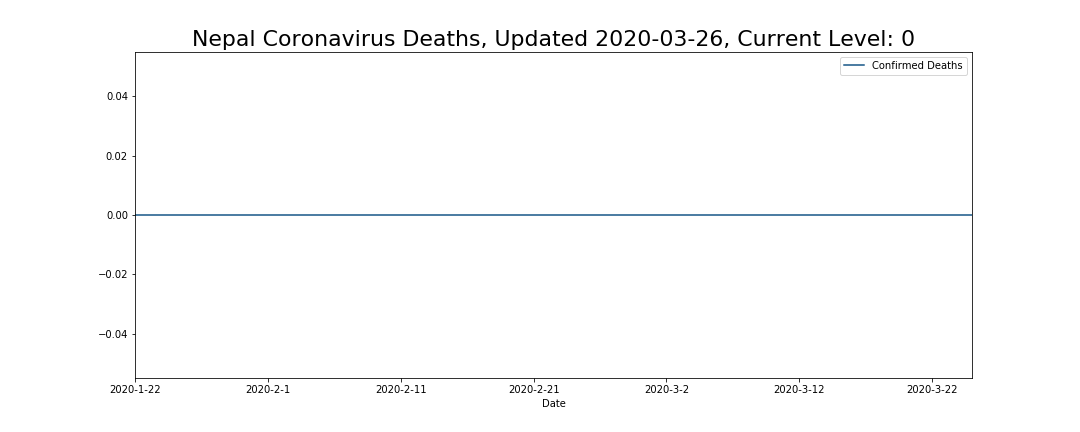 Netherlands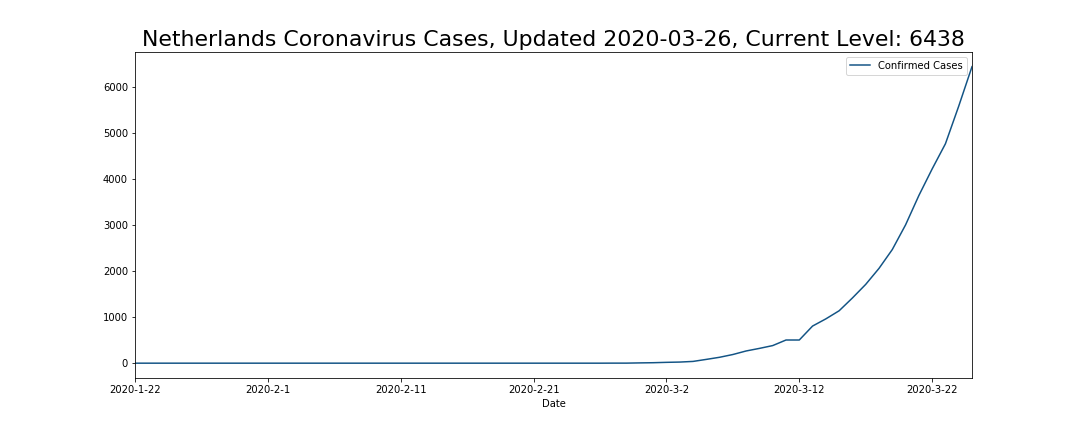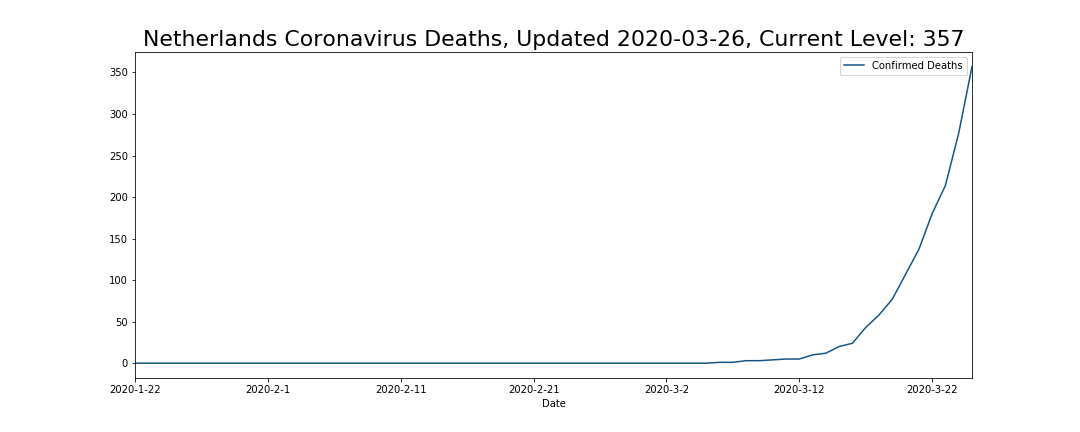 New Zealand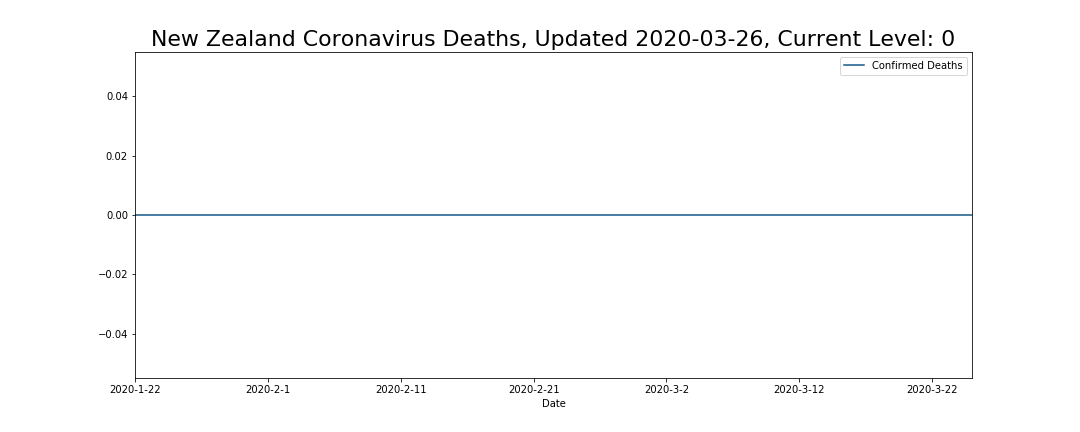 Nicaragua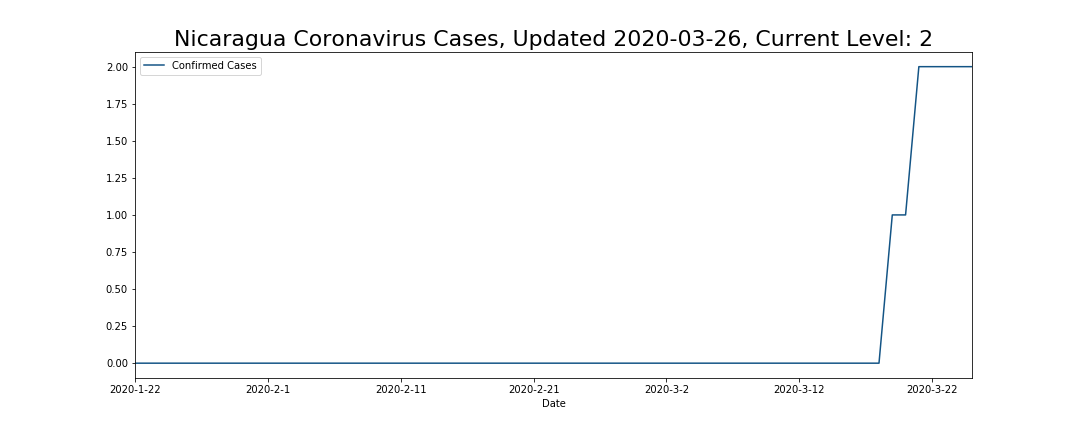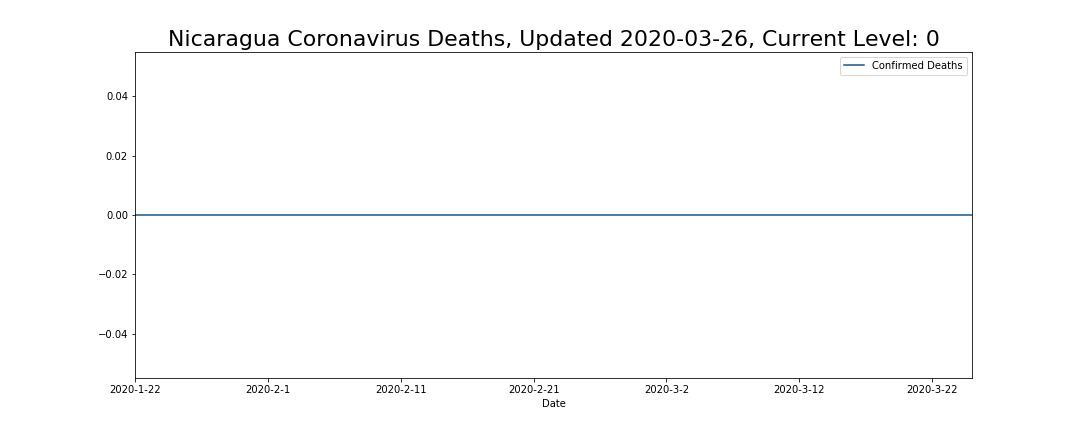 Niger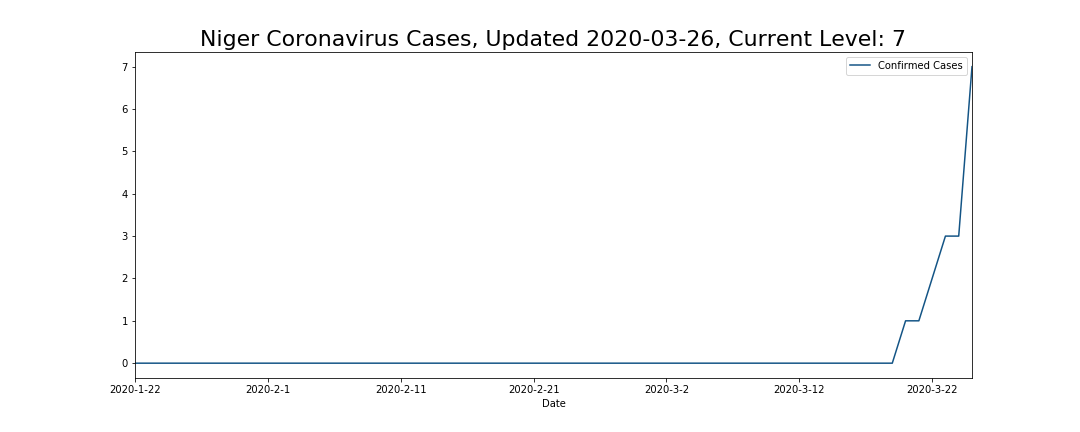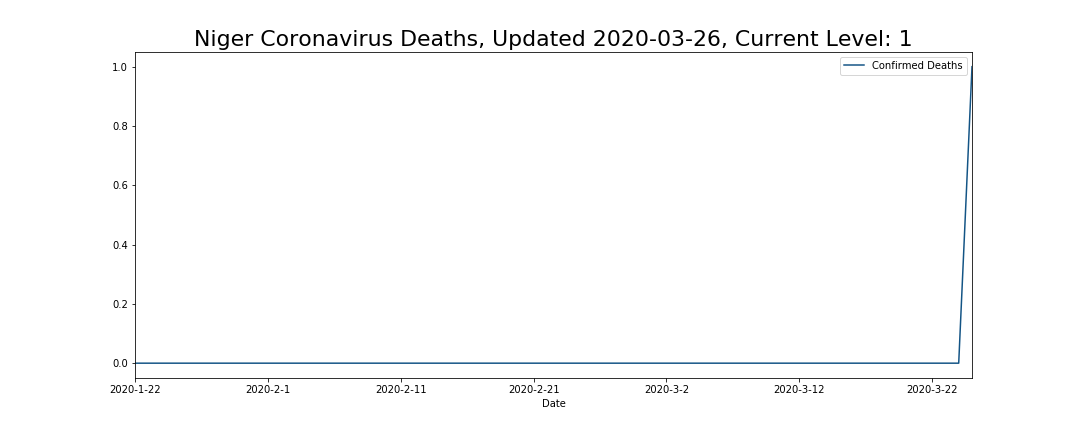 Nigeria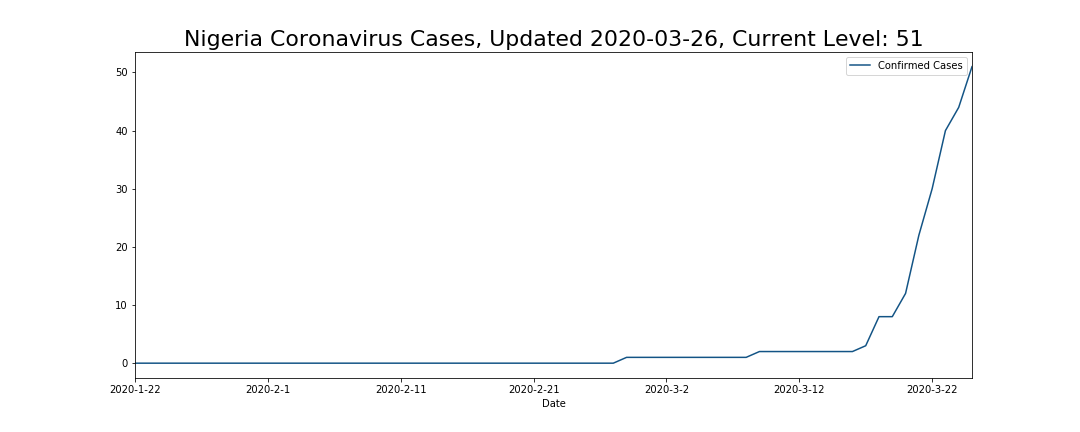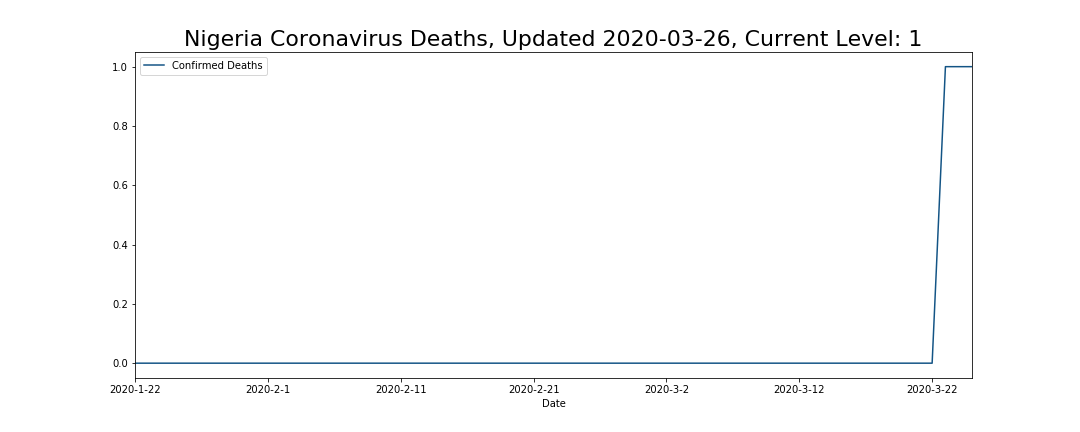 North Macedonia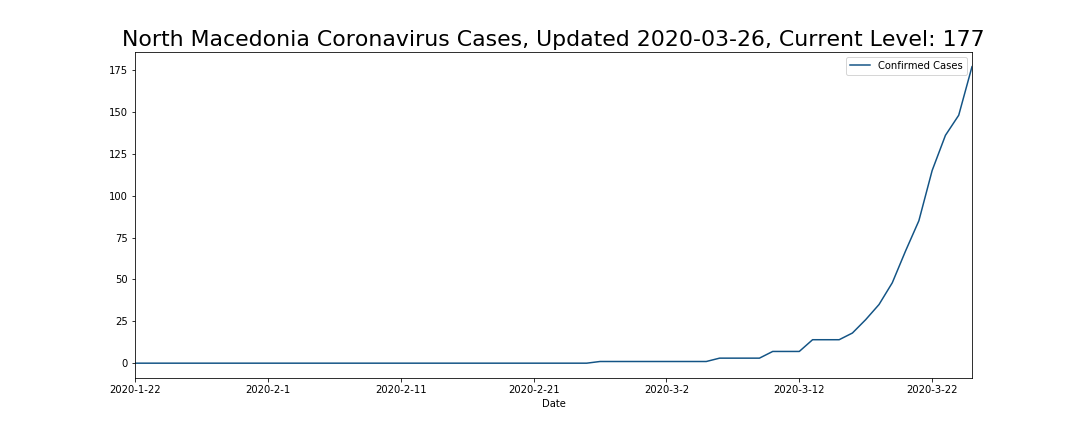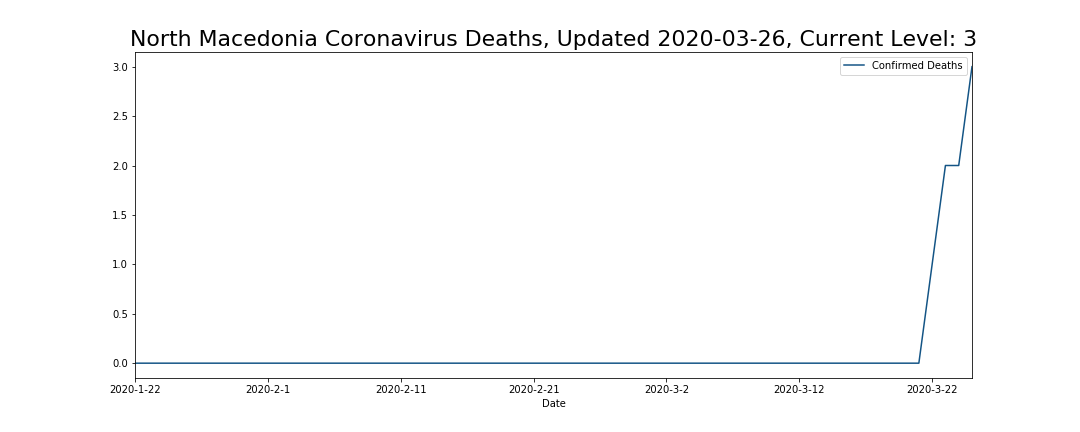 Norway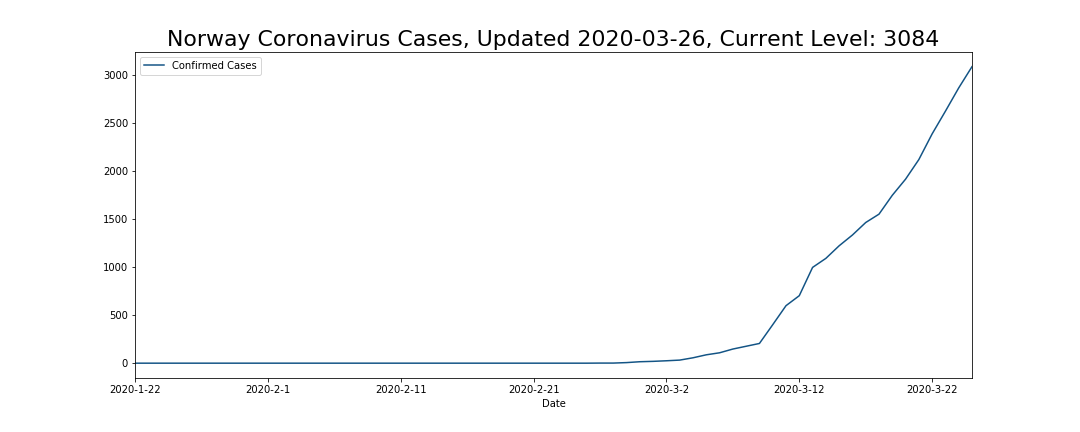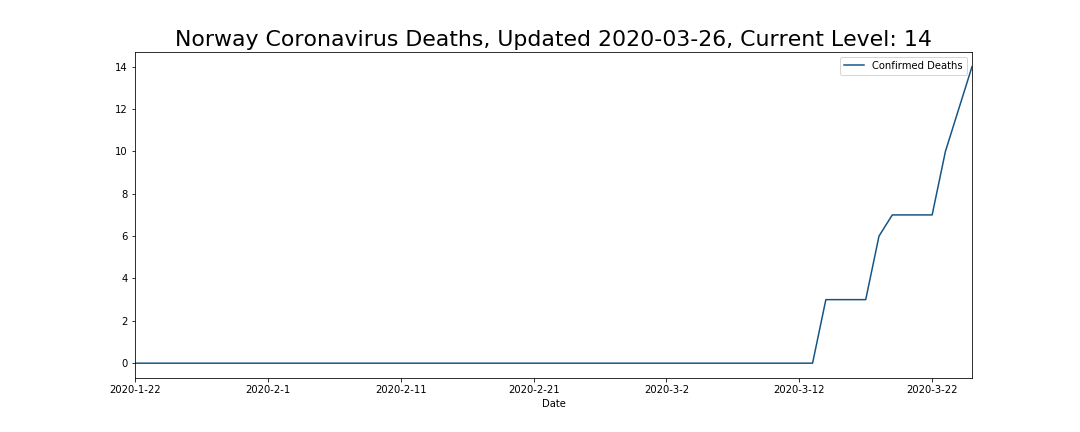 Oman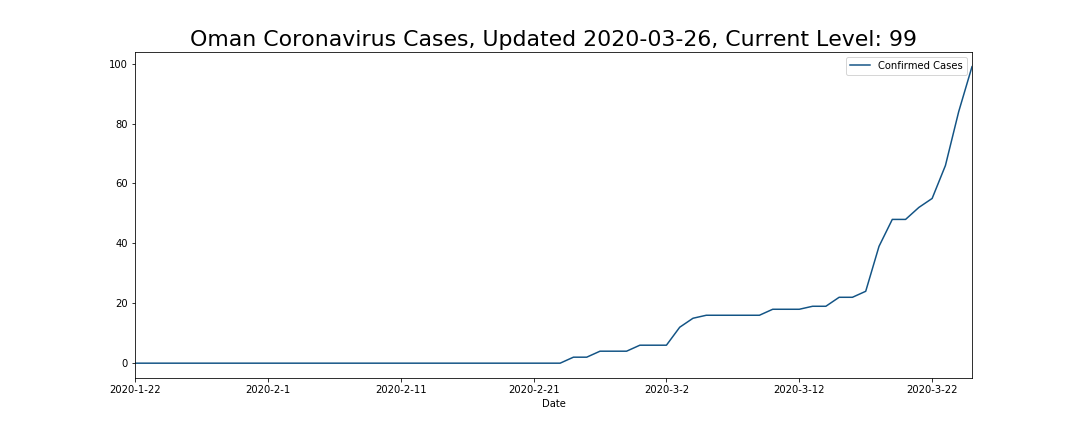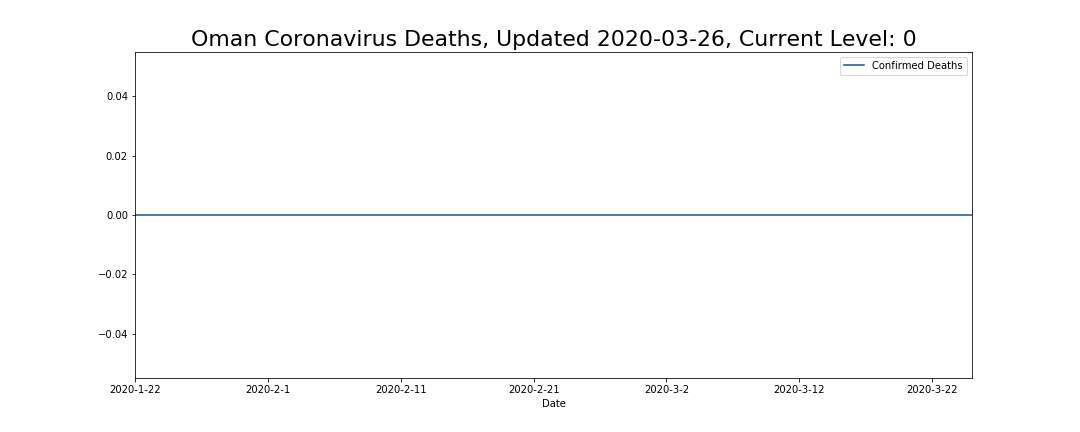 Pakistan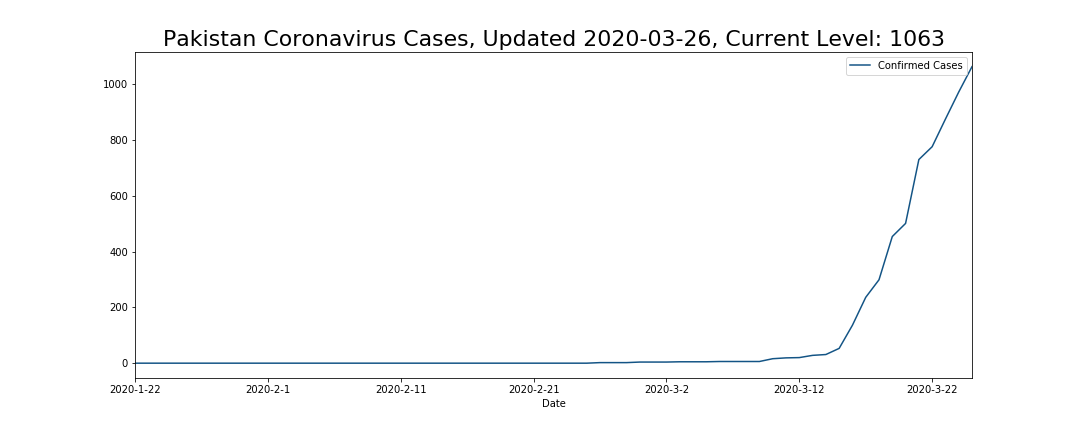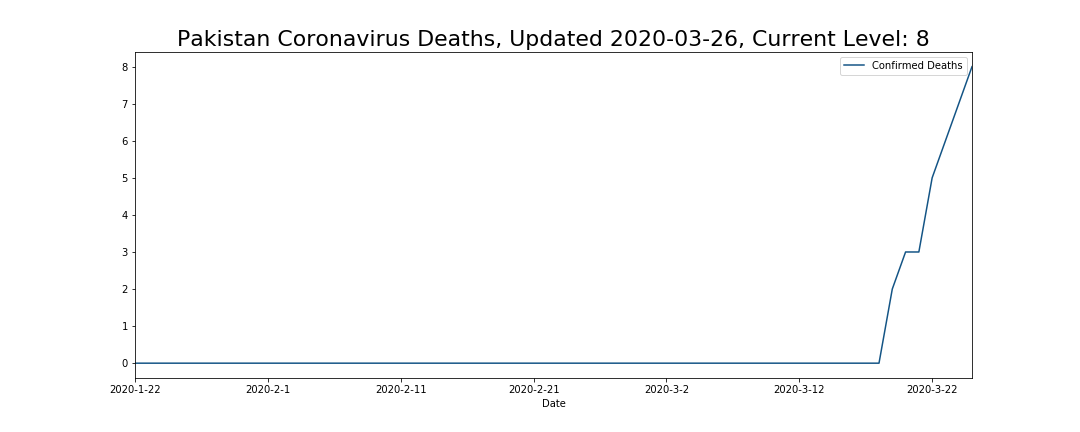 Panama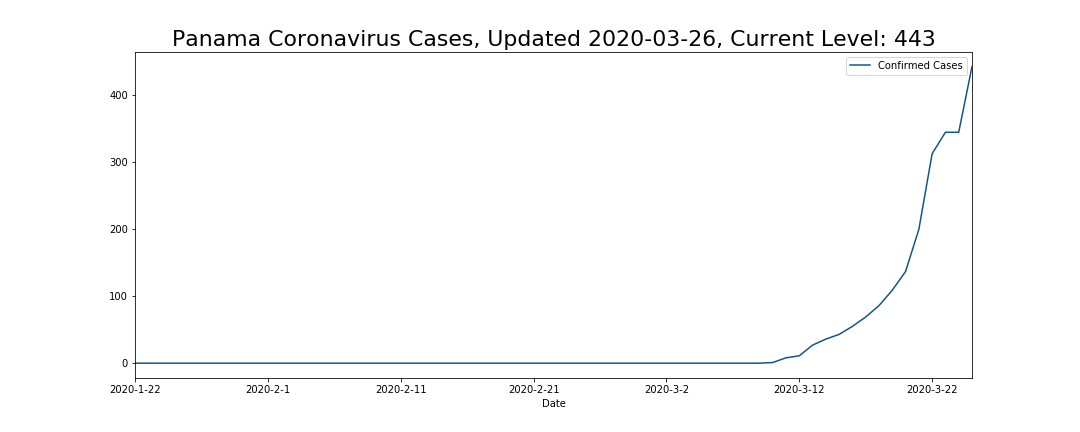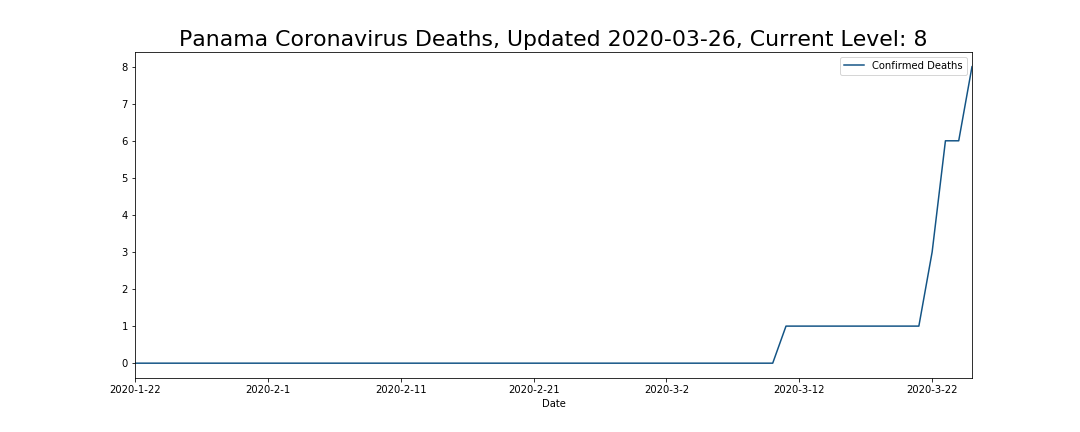 Papua New Guinea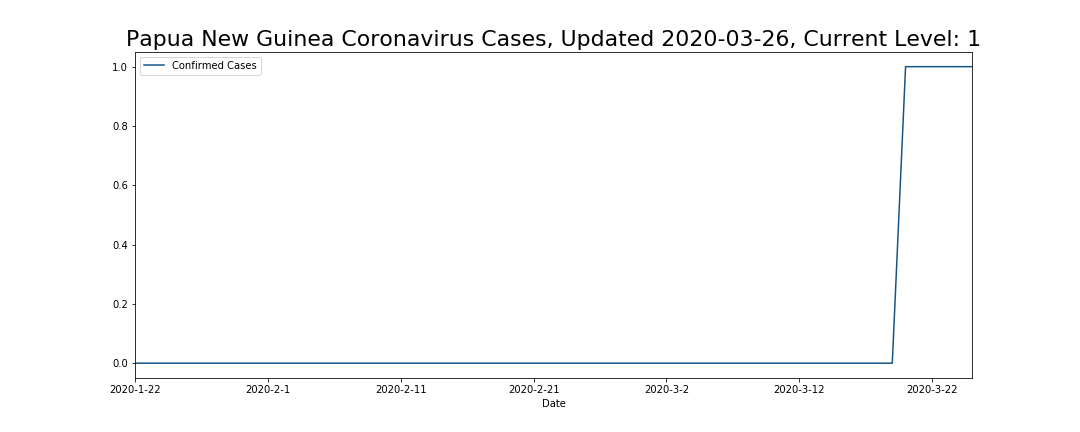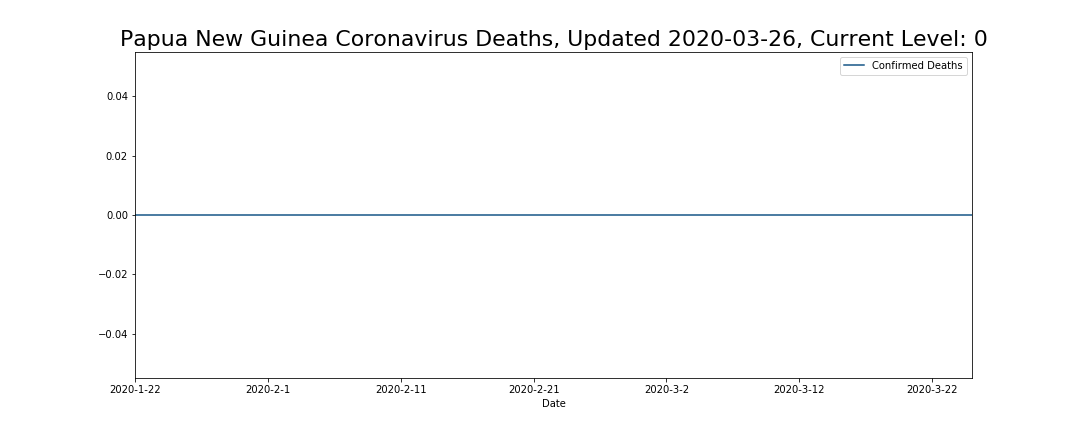 Paraguay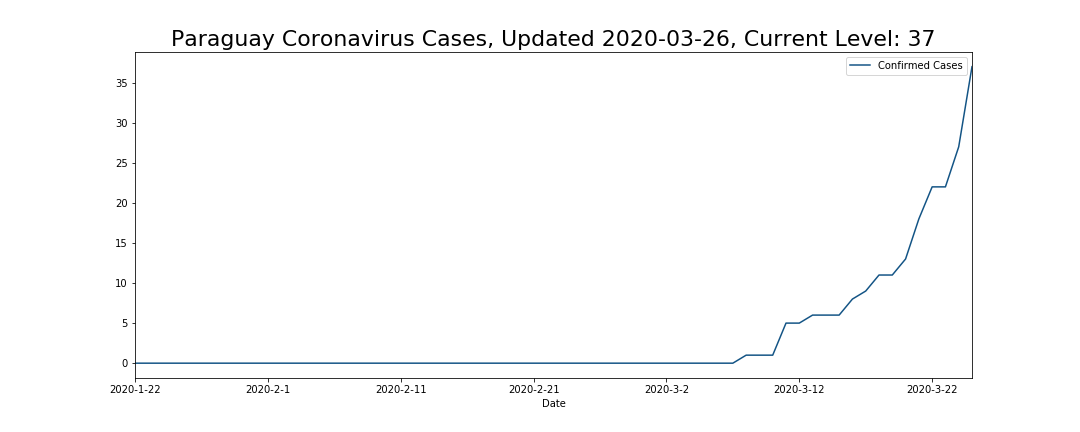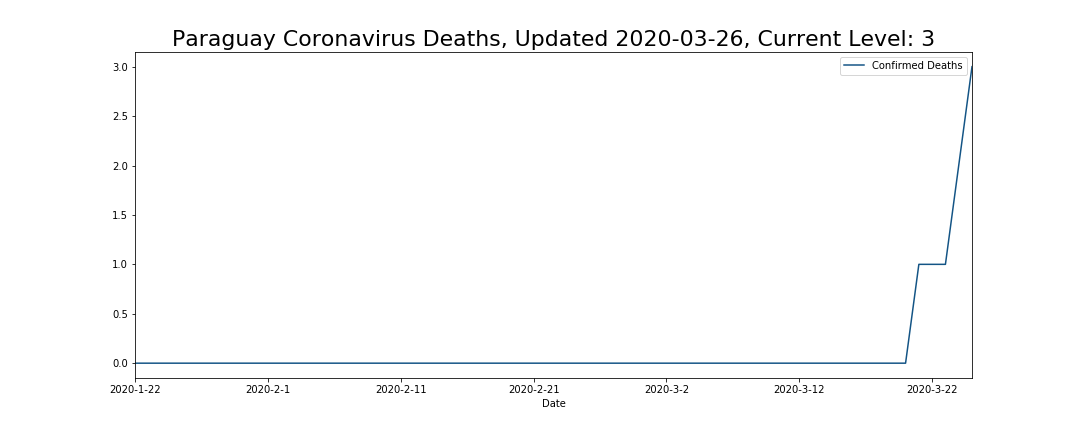 Peru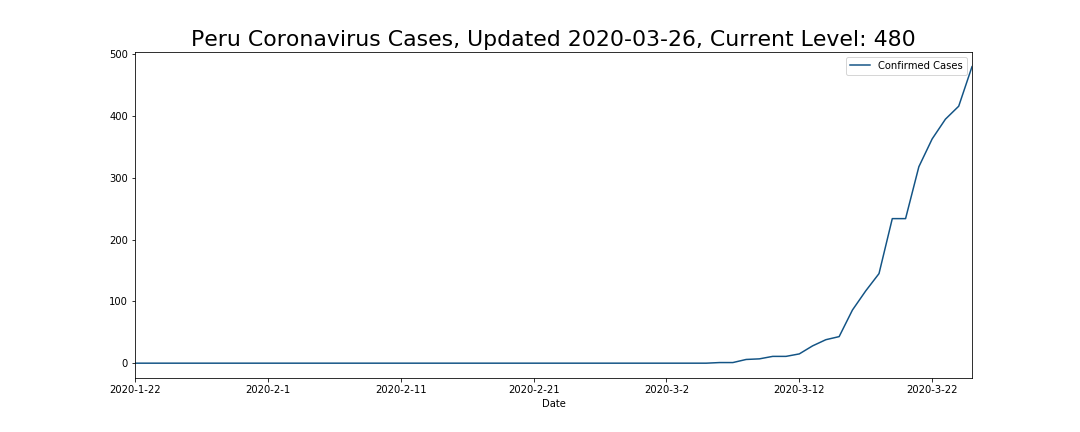 Philippines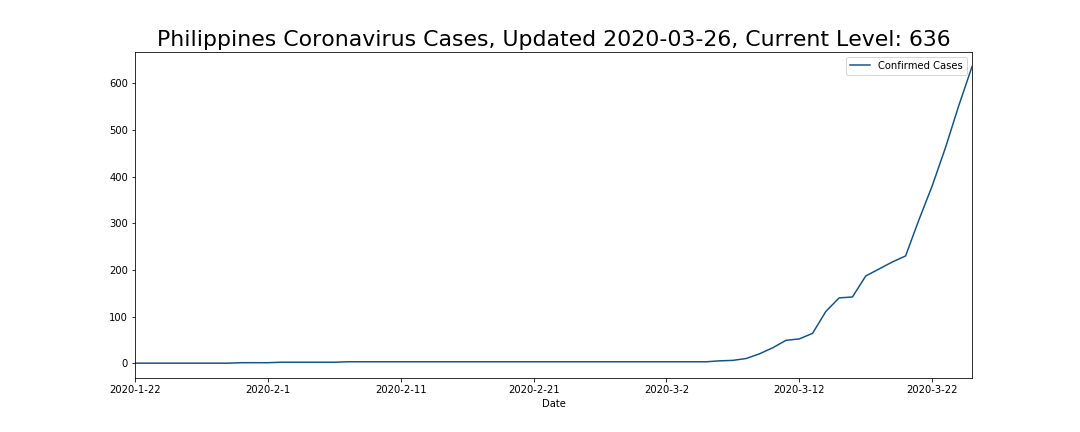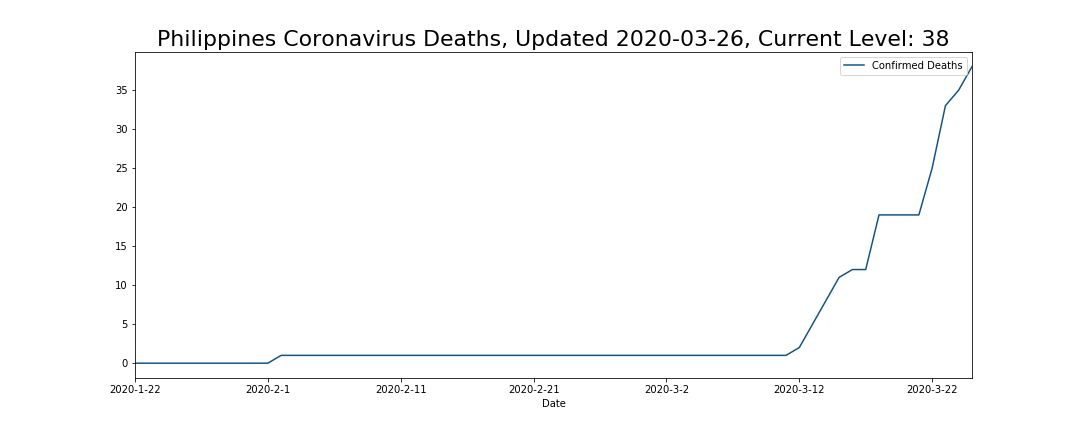 Poland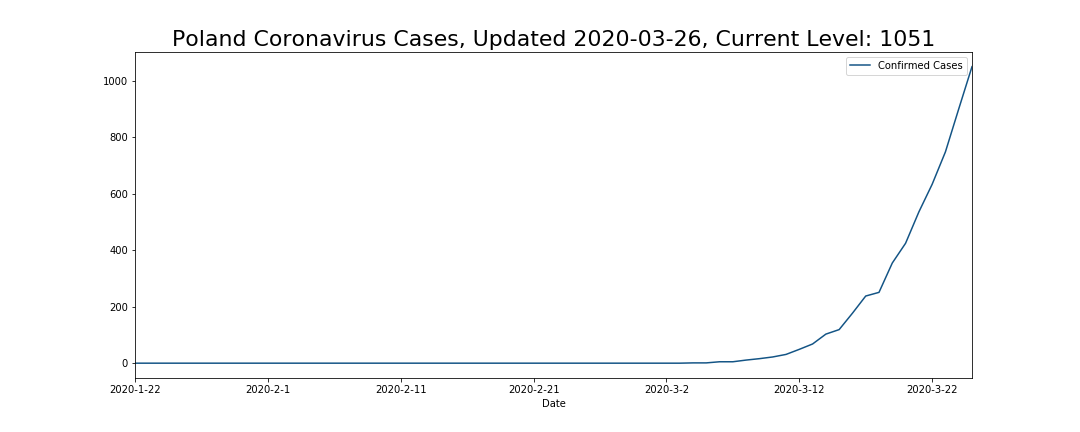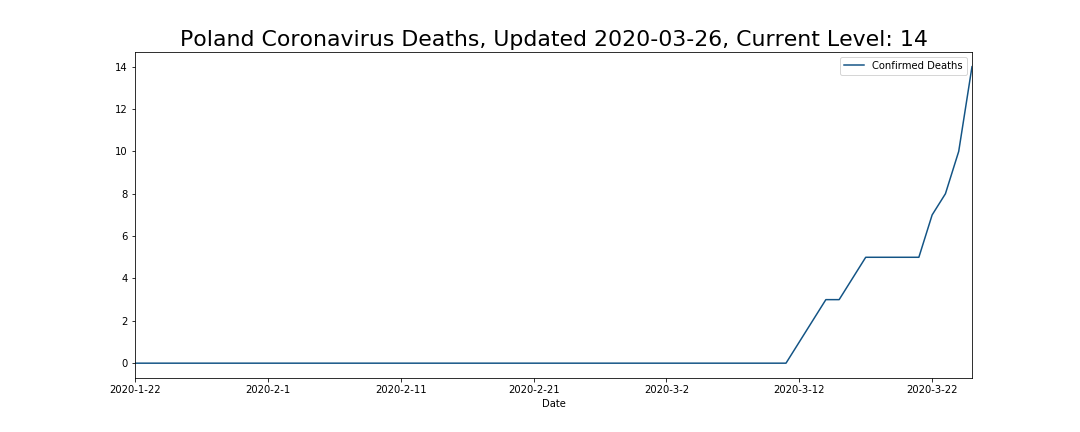 Portugal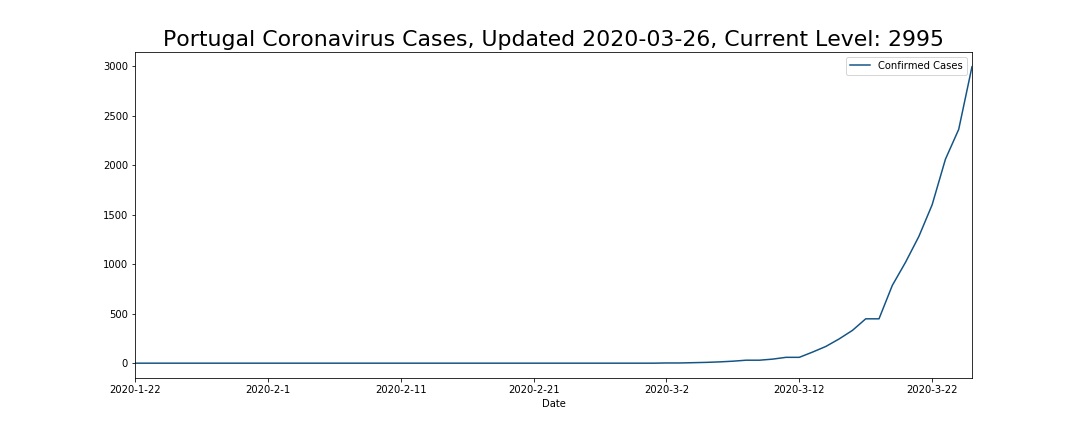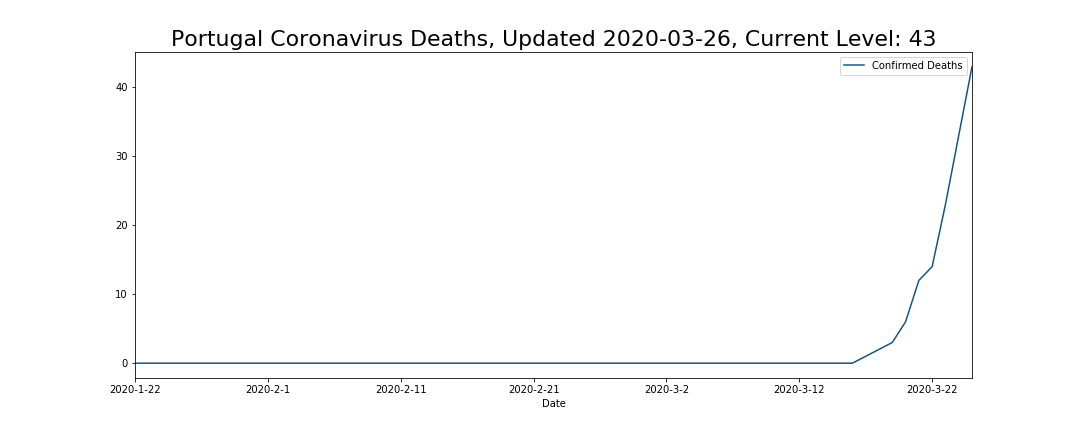 Qatar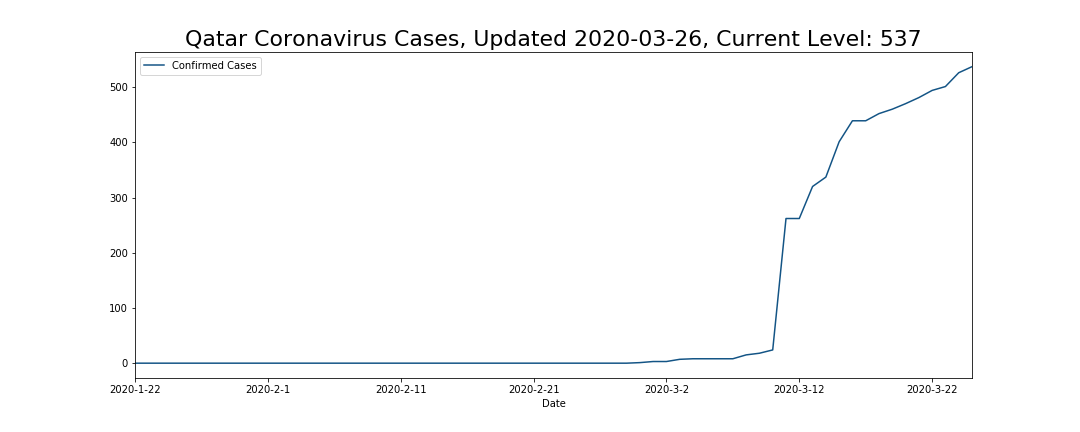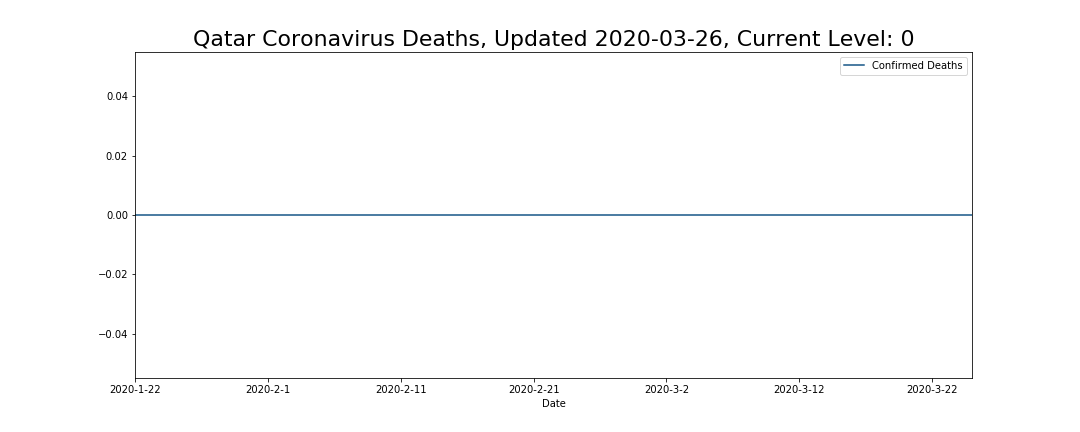 Romania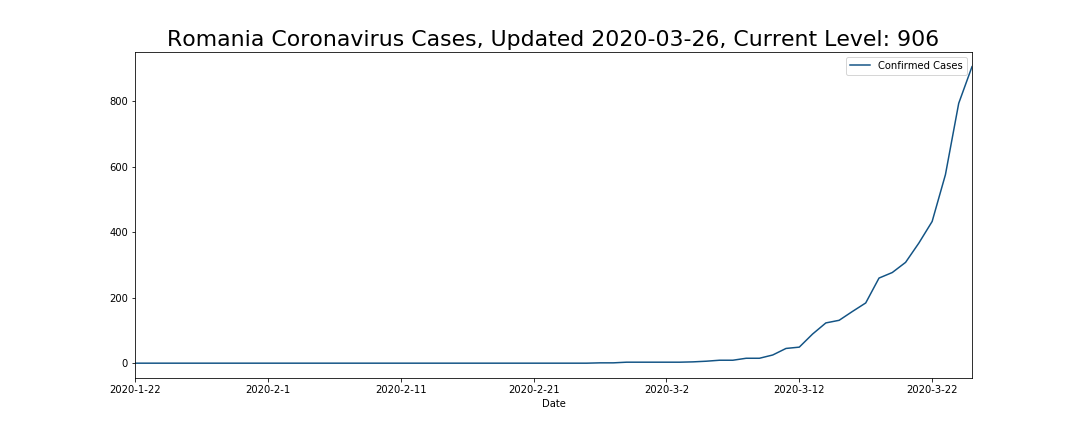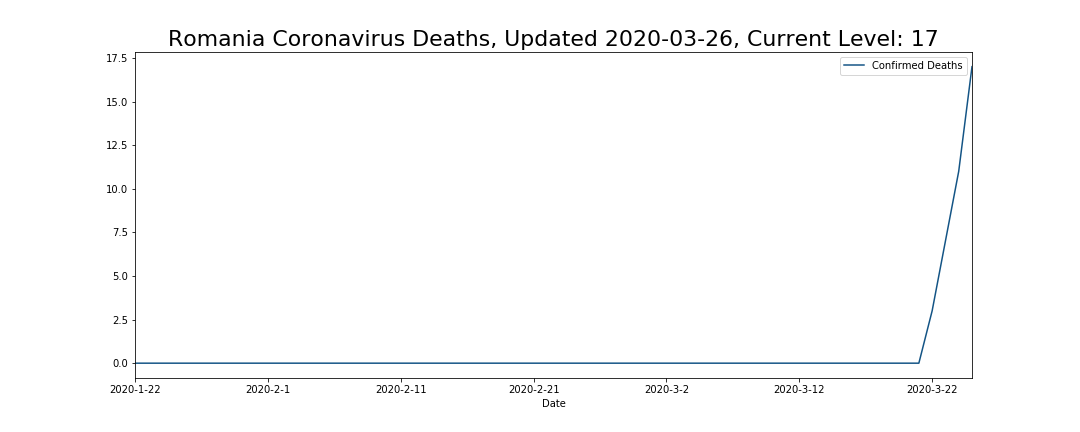 Russia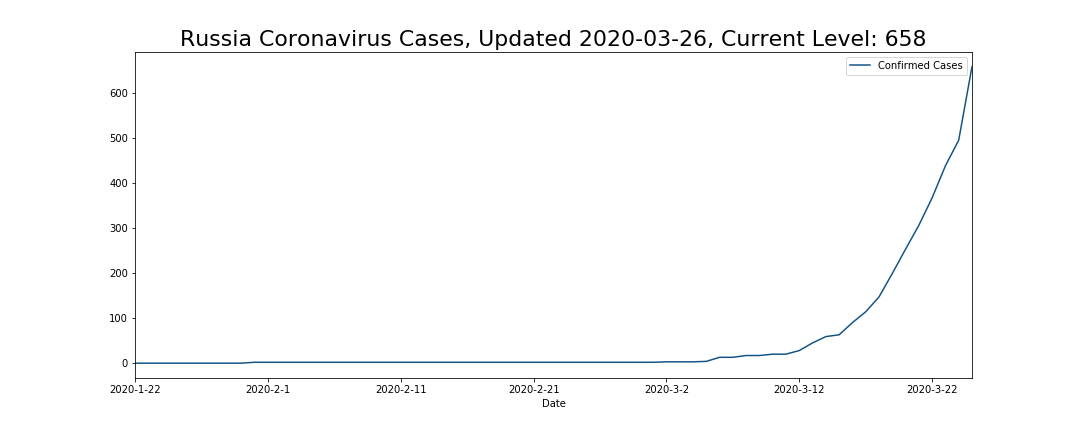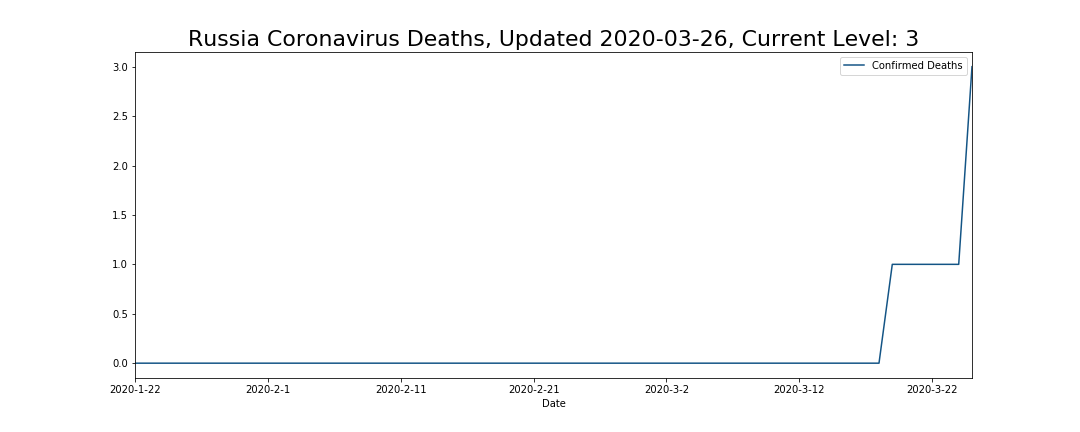 Rwanda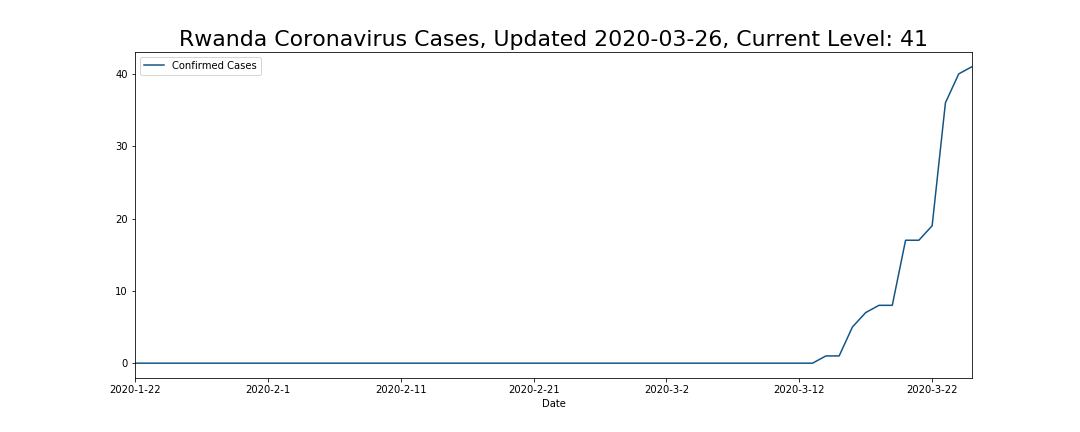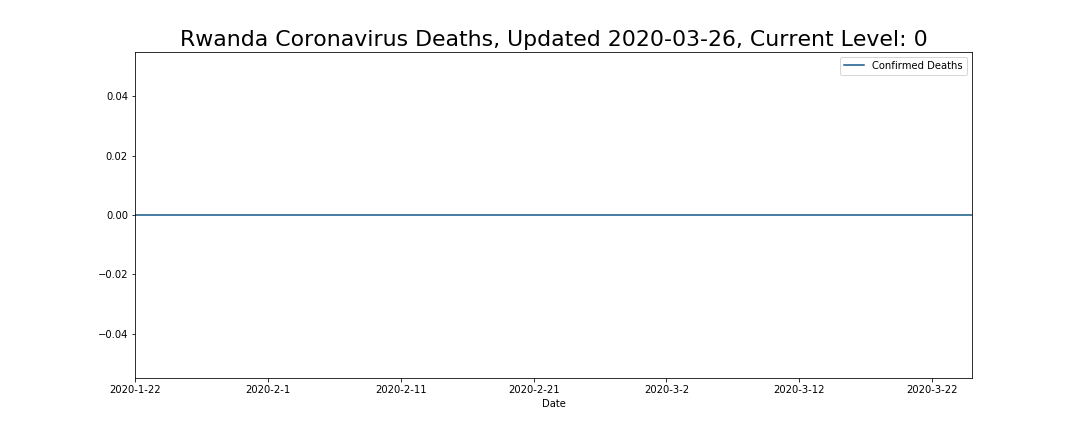 Saint Kitts and Nevis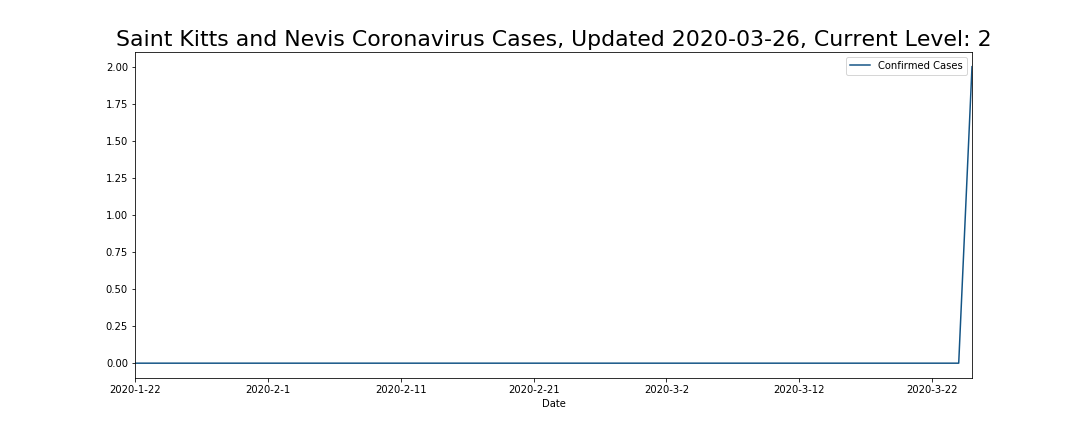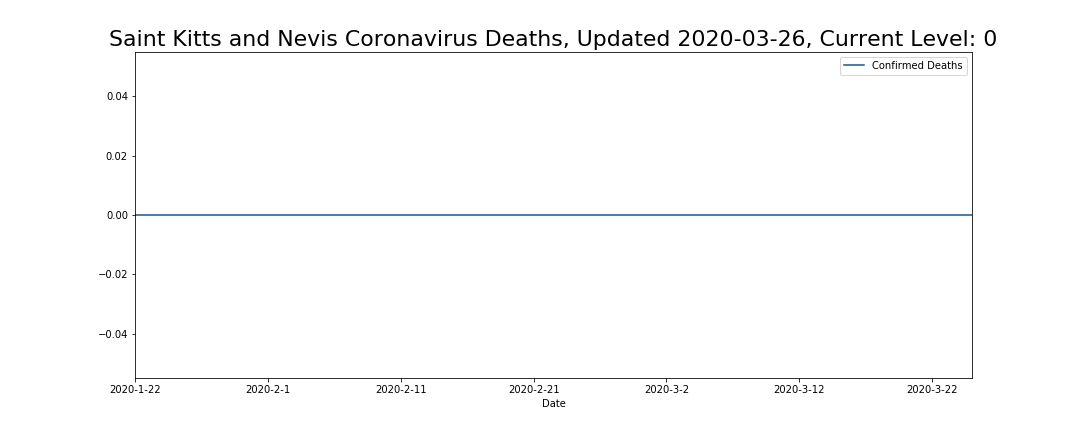 Saint Lucia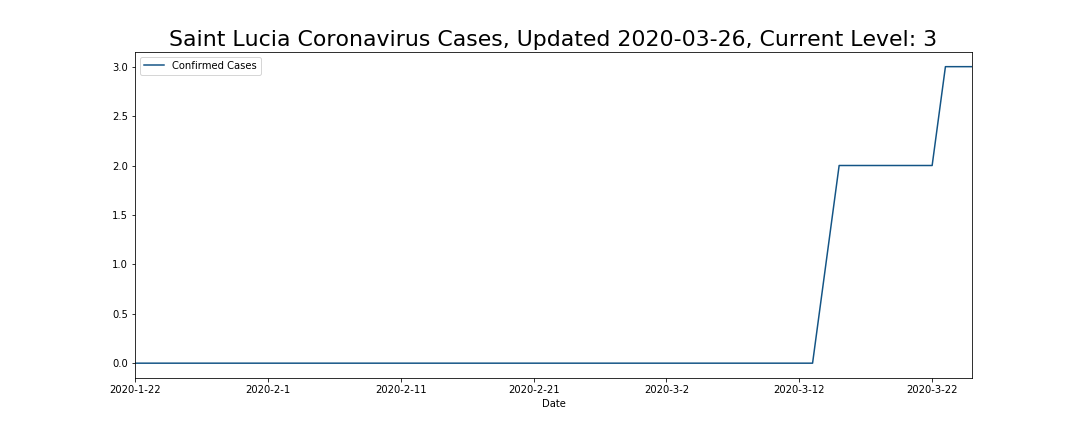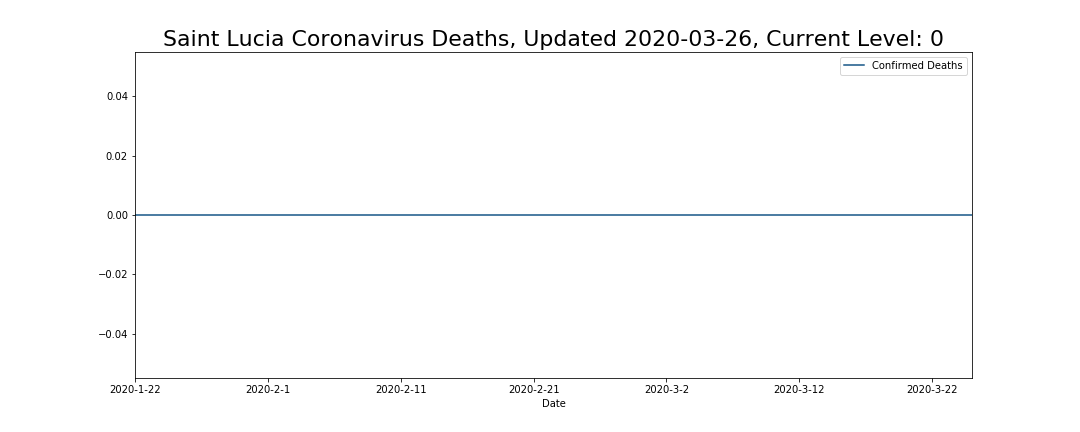 Saint Vincent and the Grenadines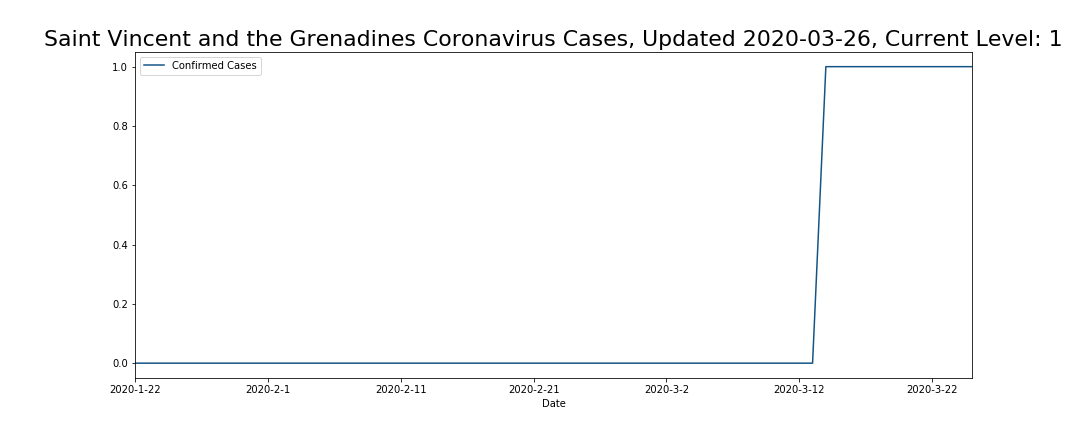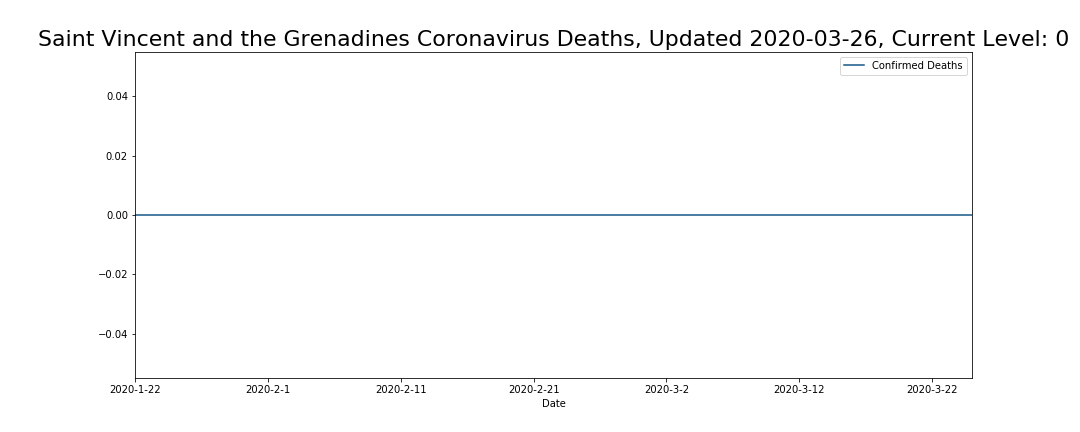 San Marino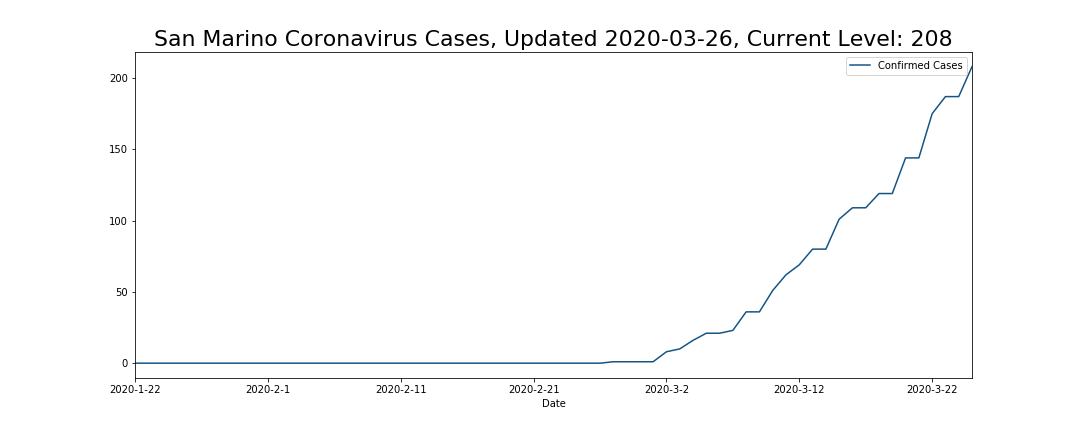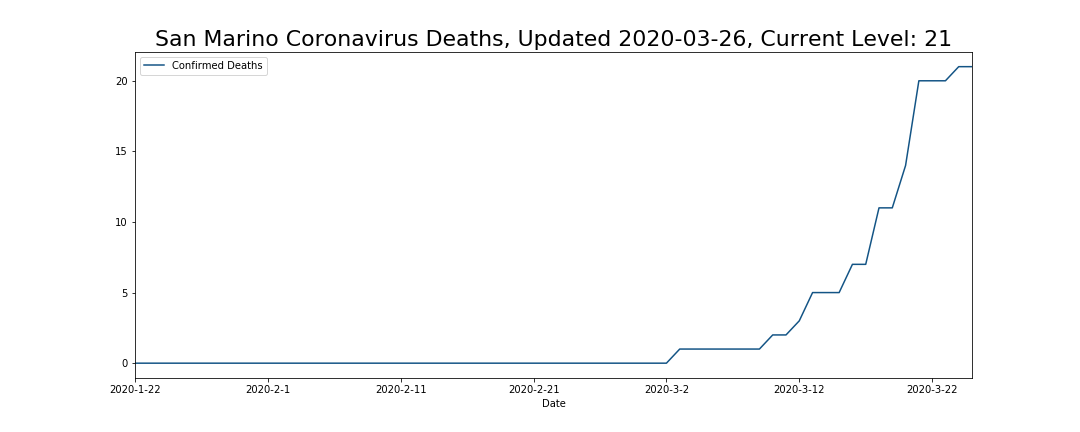 Saudi Arabia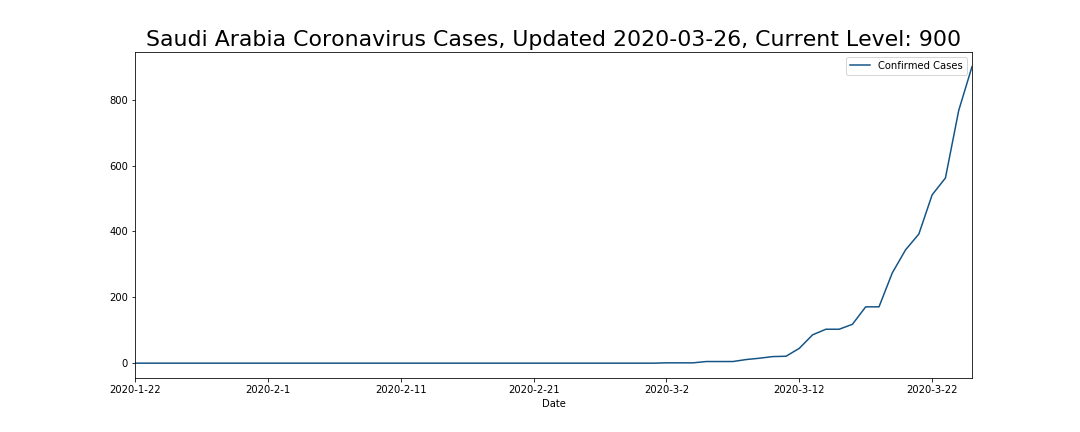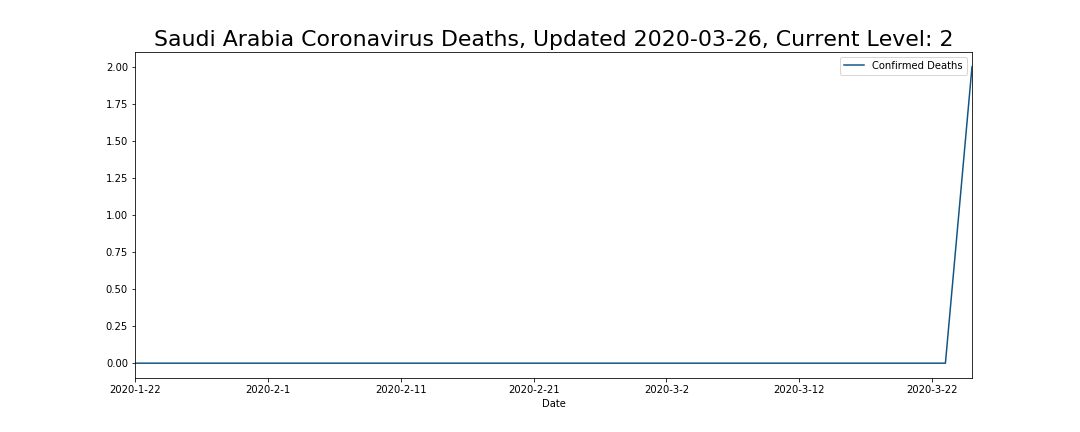 Senegal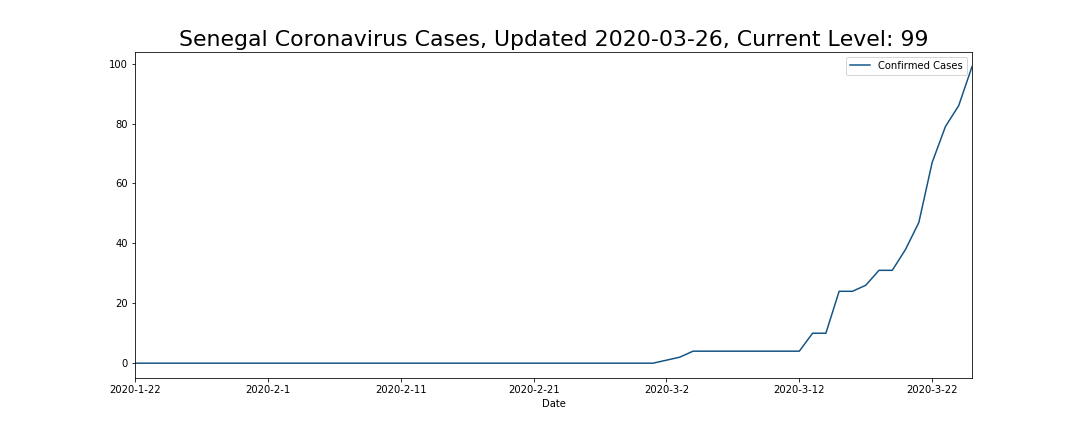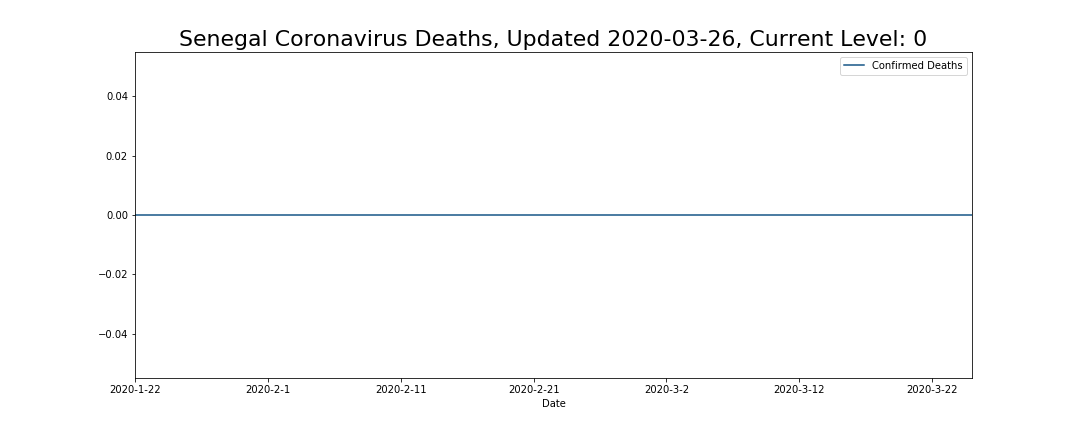 Serbia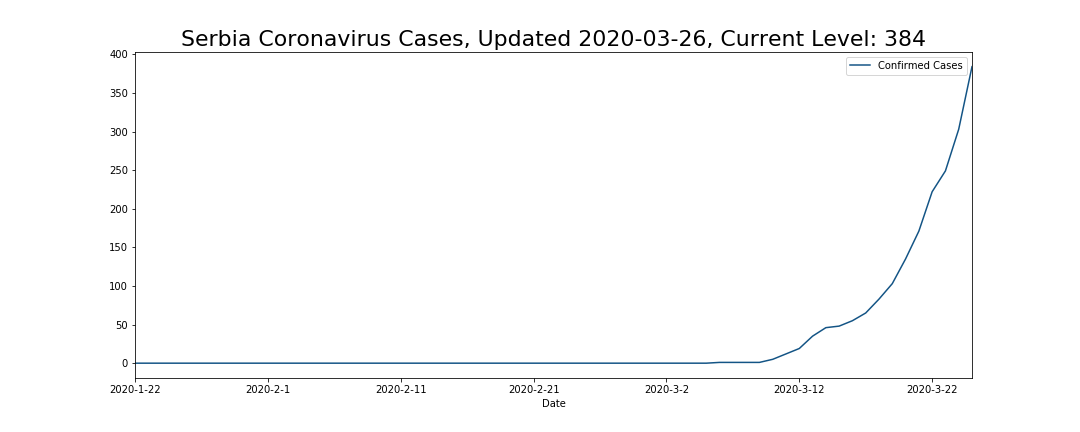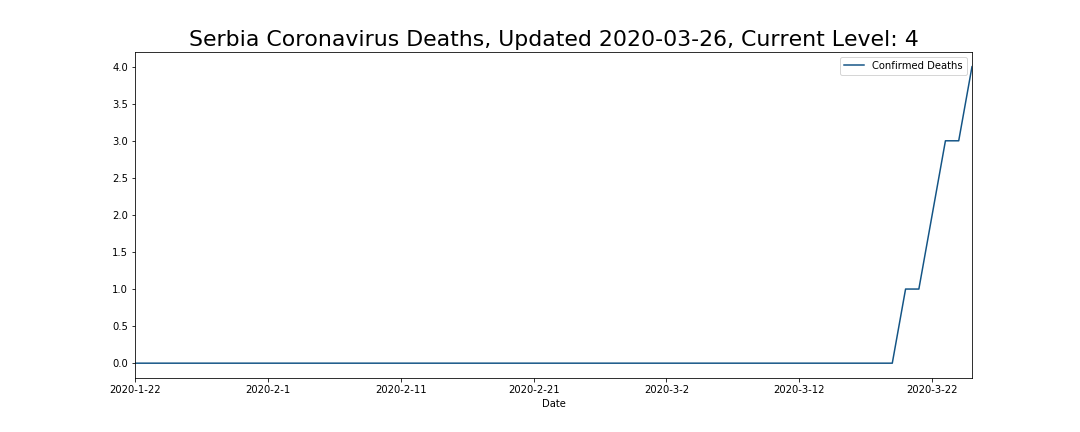 Seychelles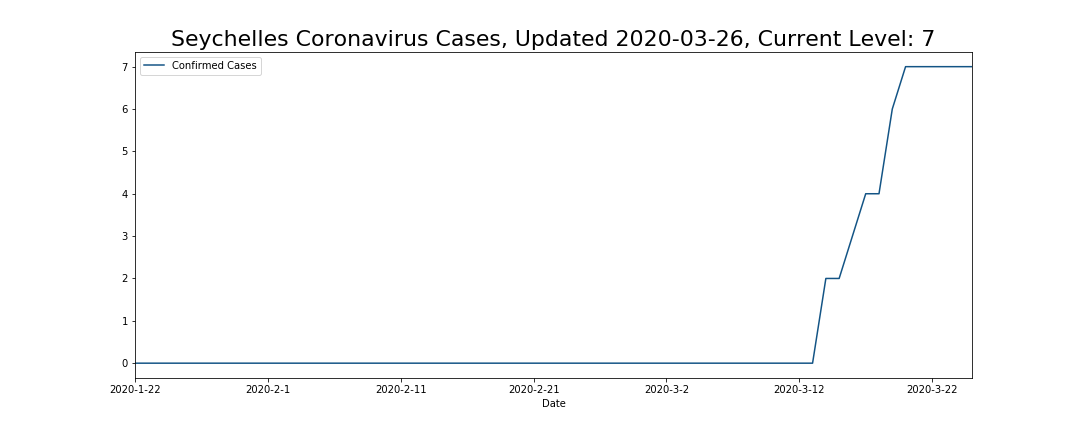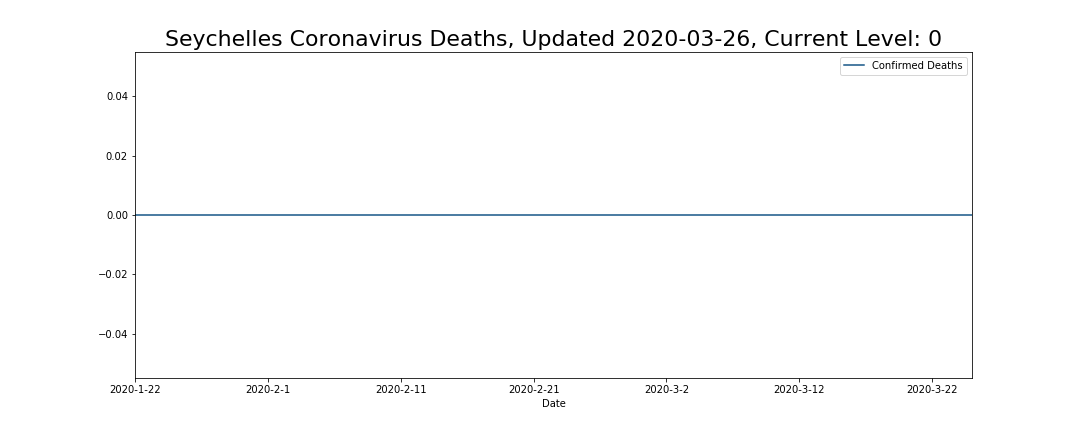 Singapore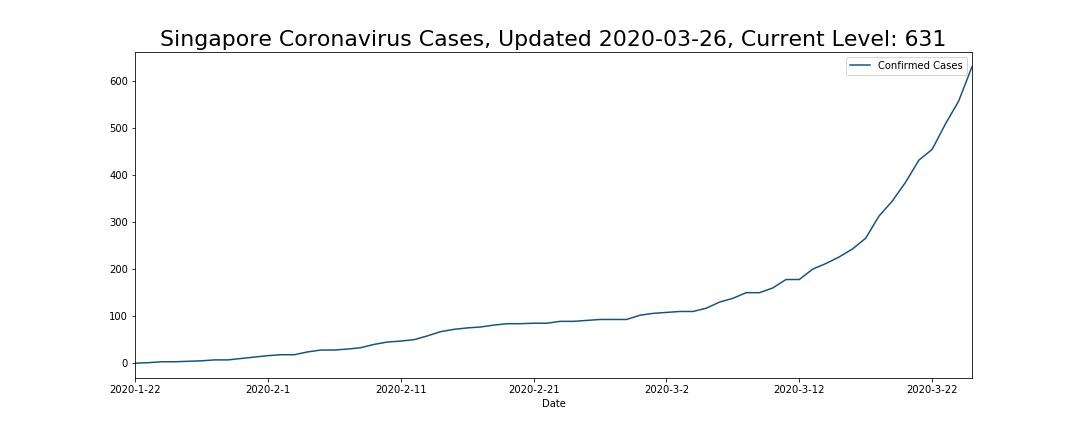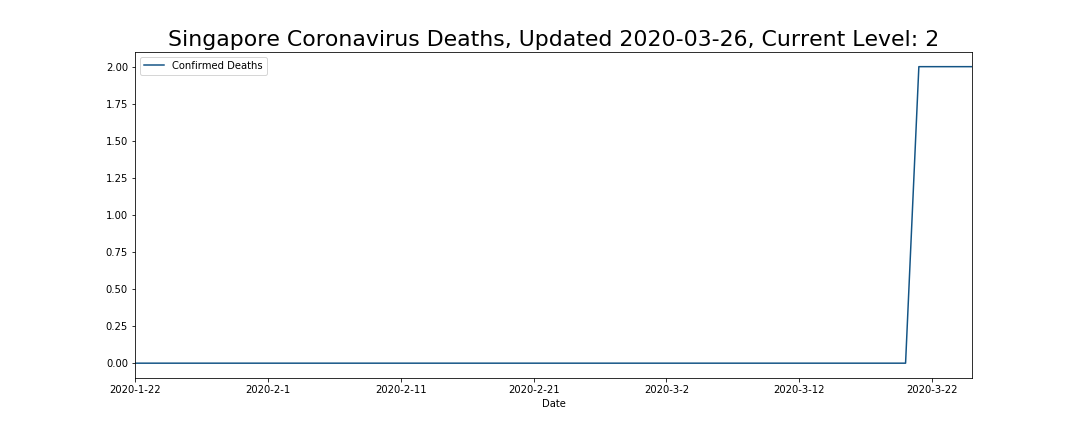 Slovakia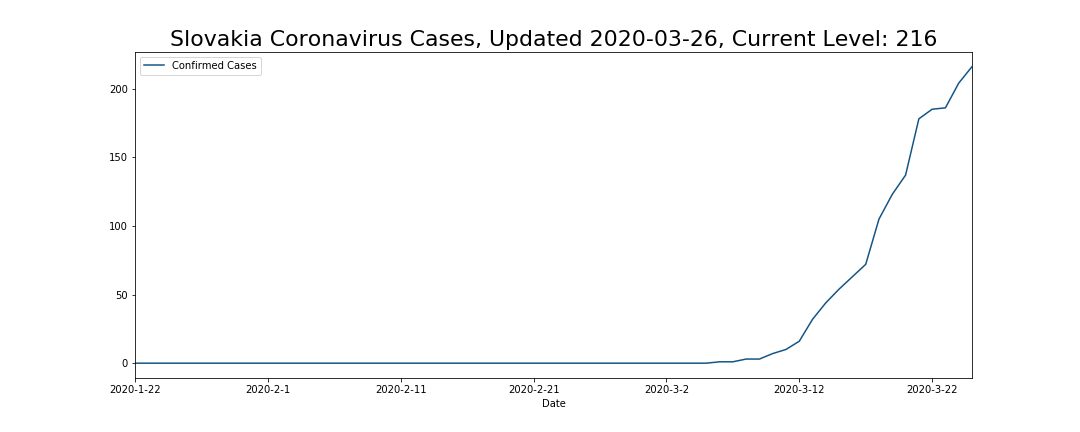 Slovenia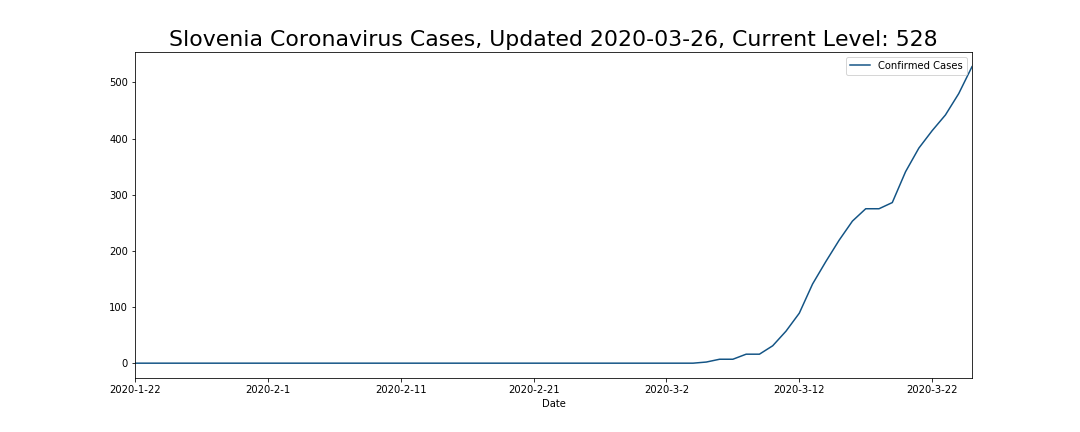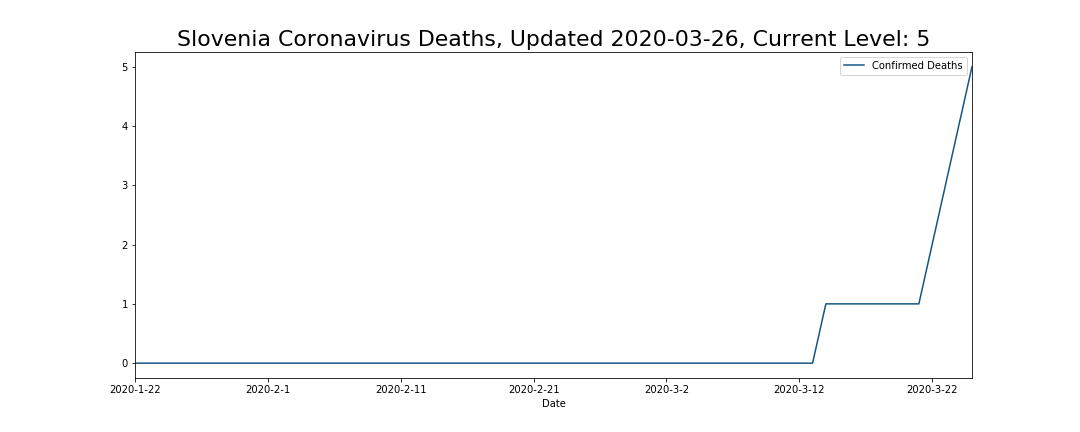 Somalia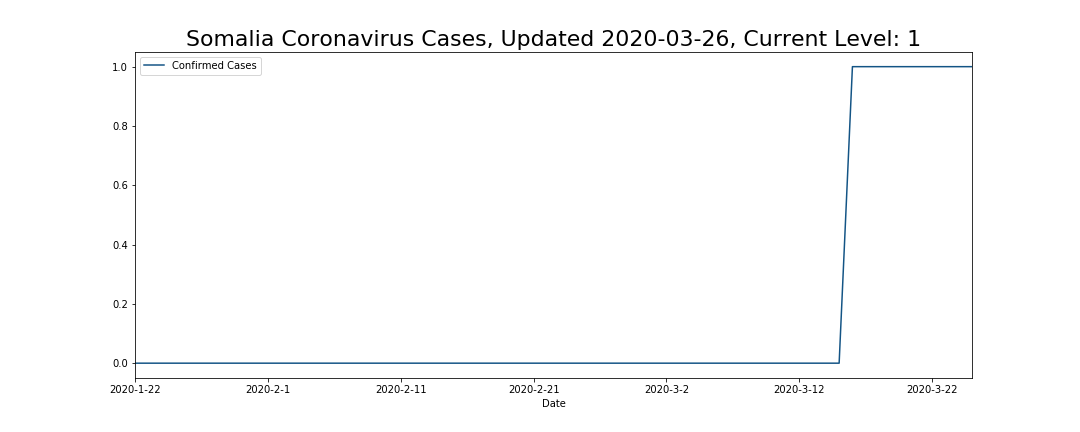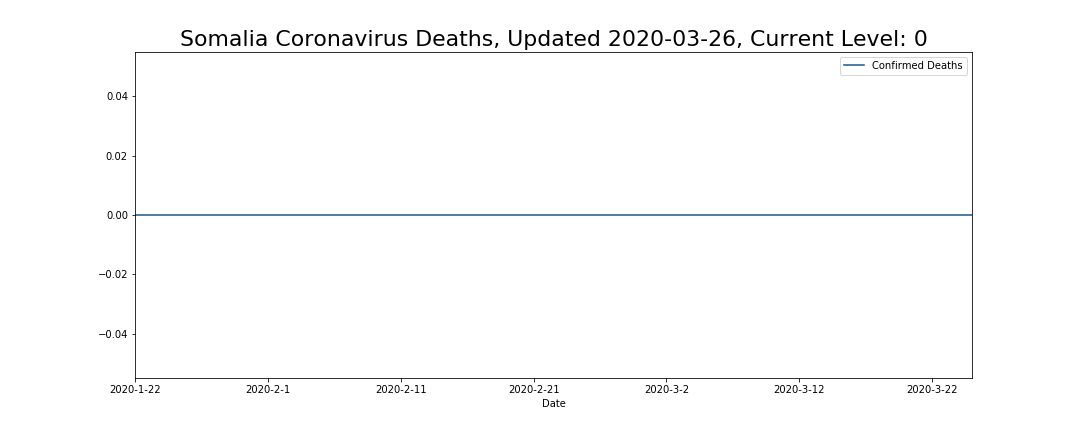 South Africa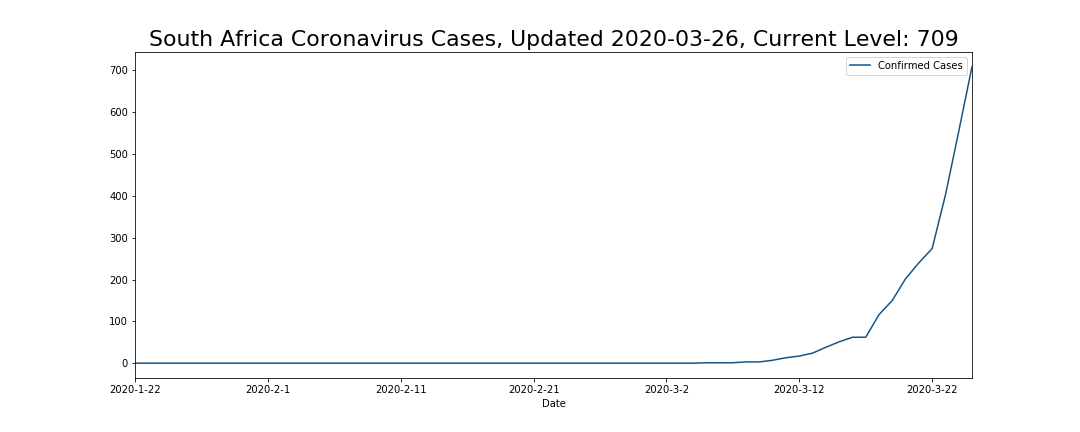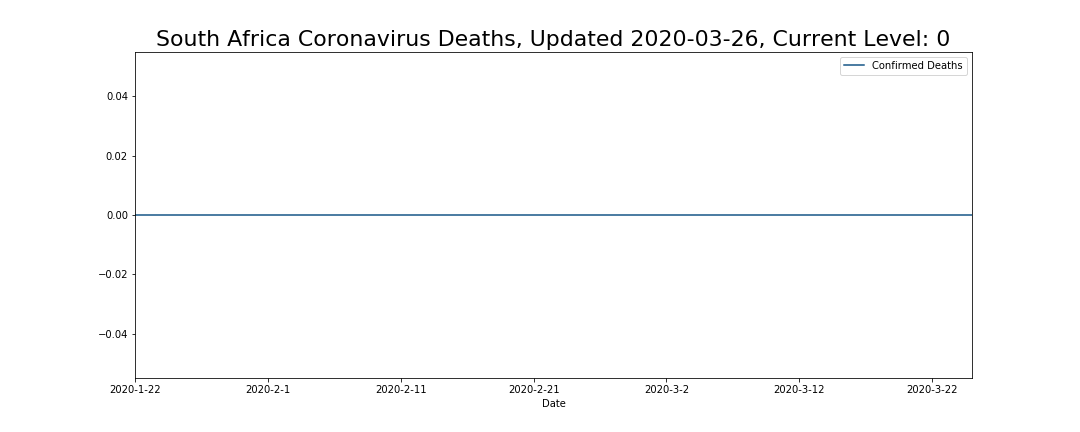 Spain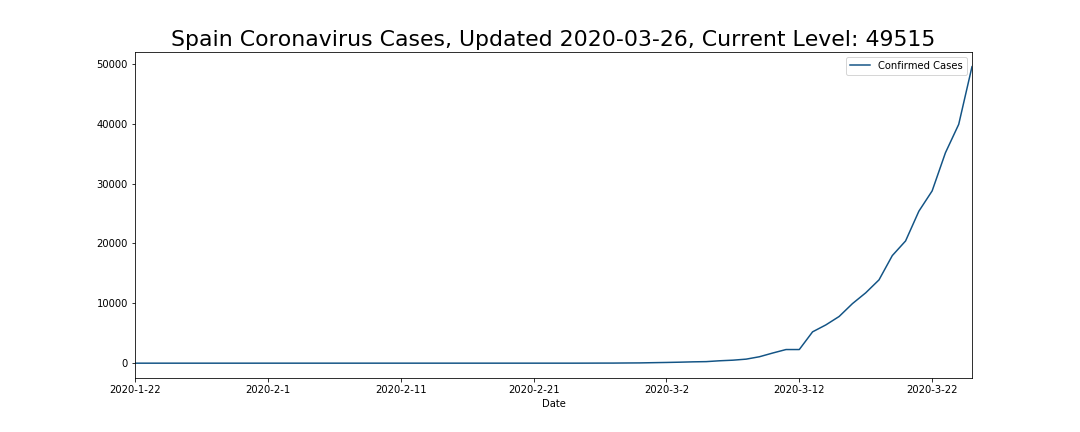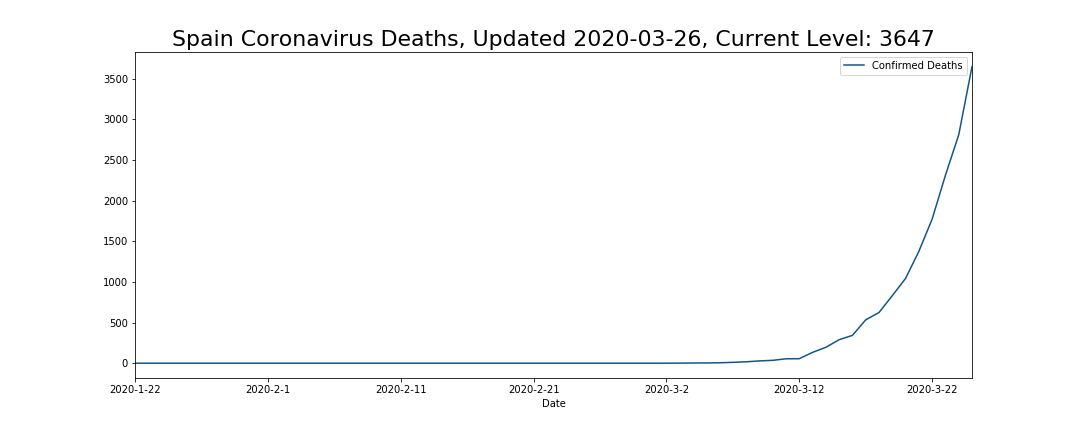 Sri Lanka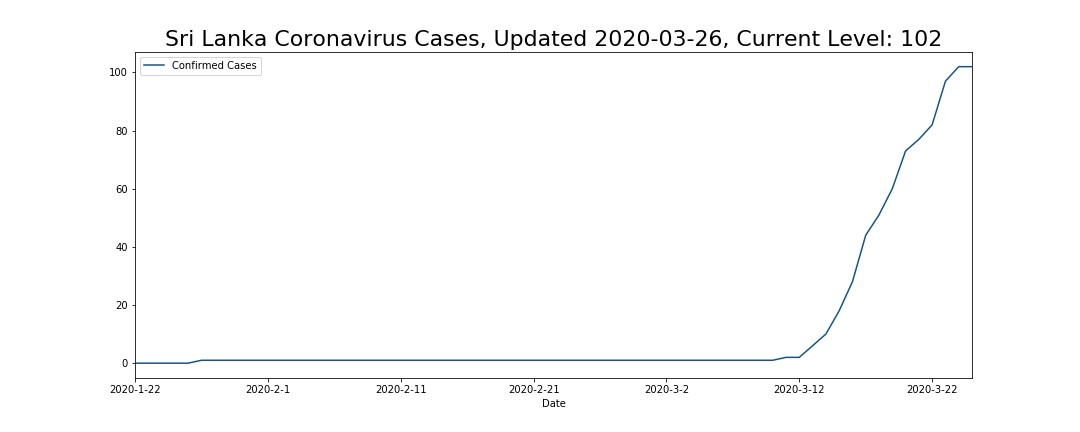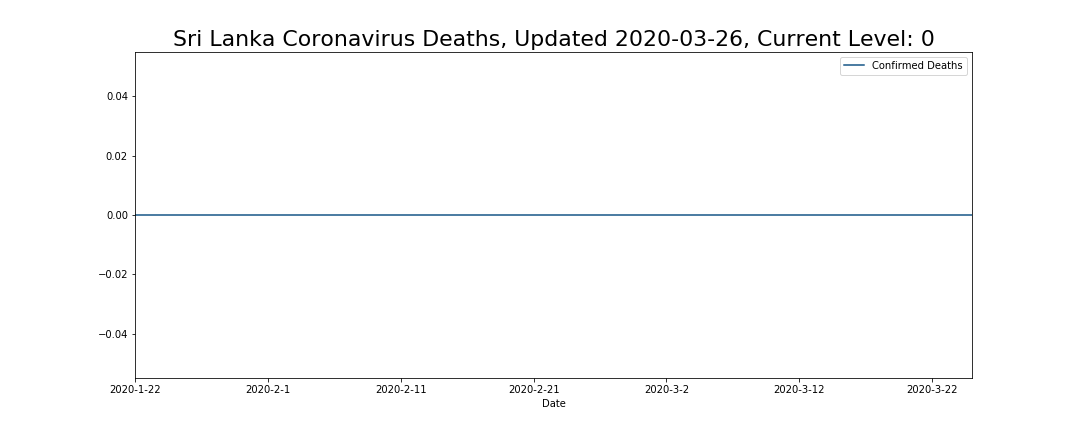 Sudan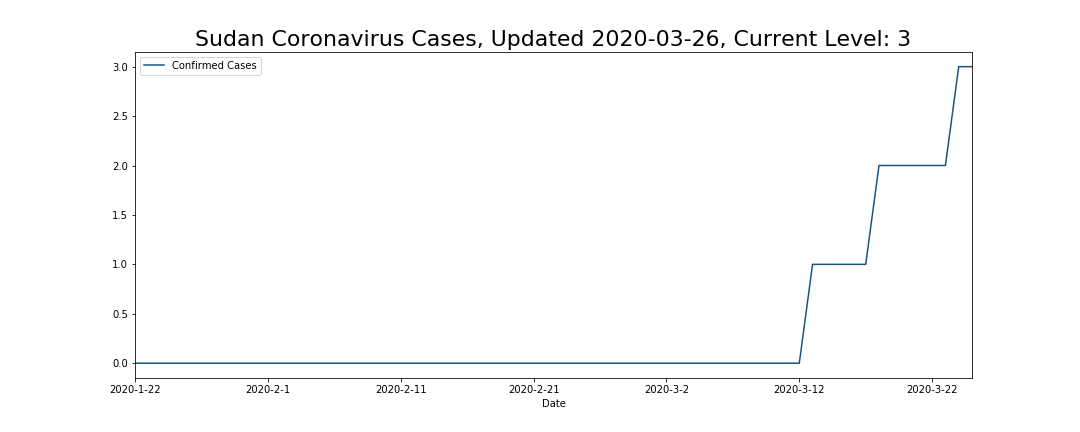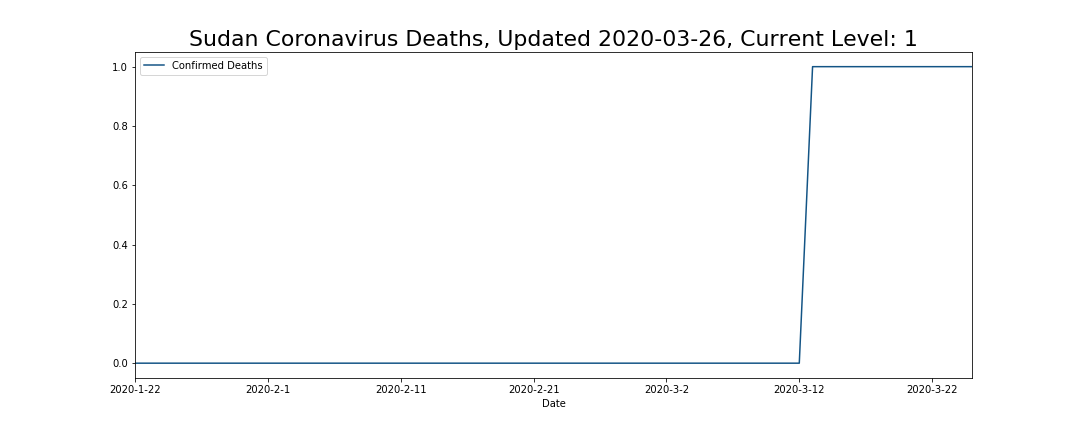 Suriname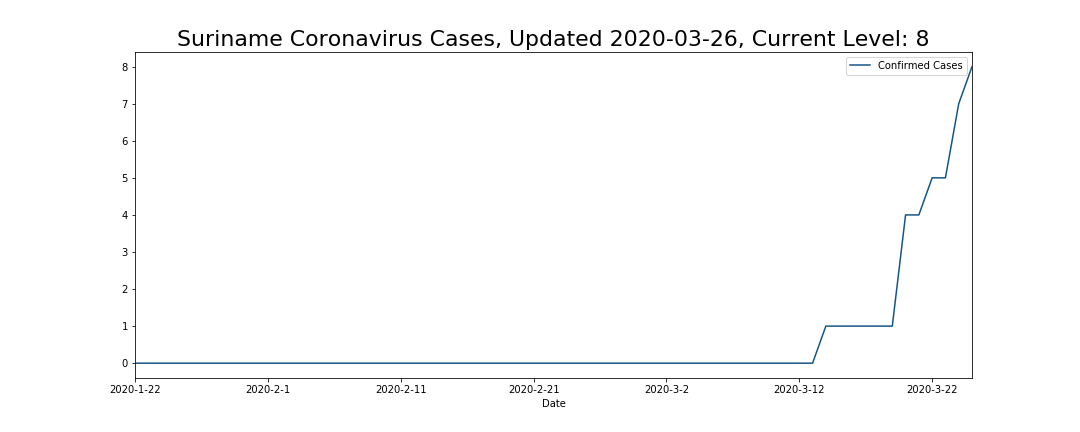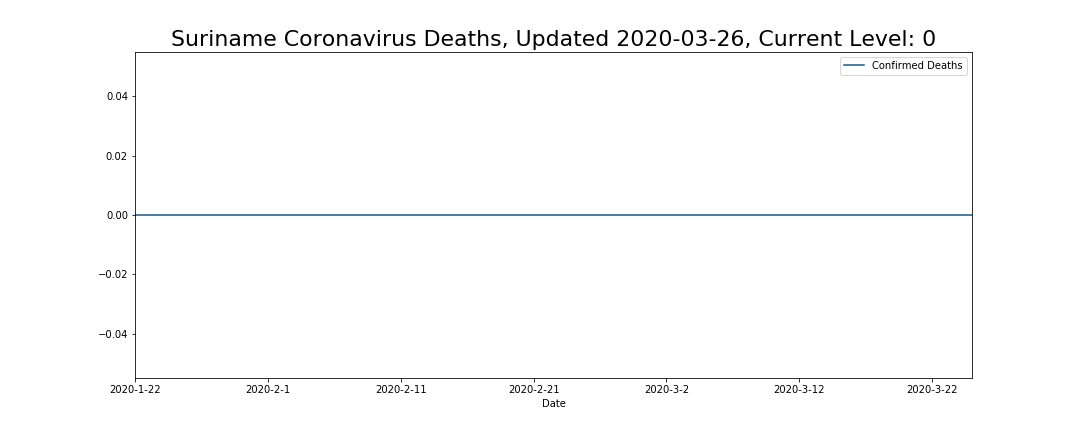 Sweden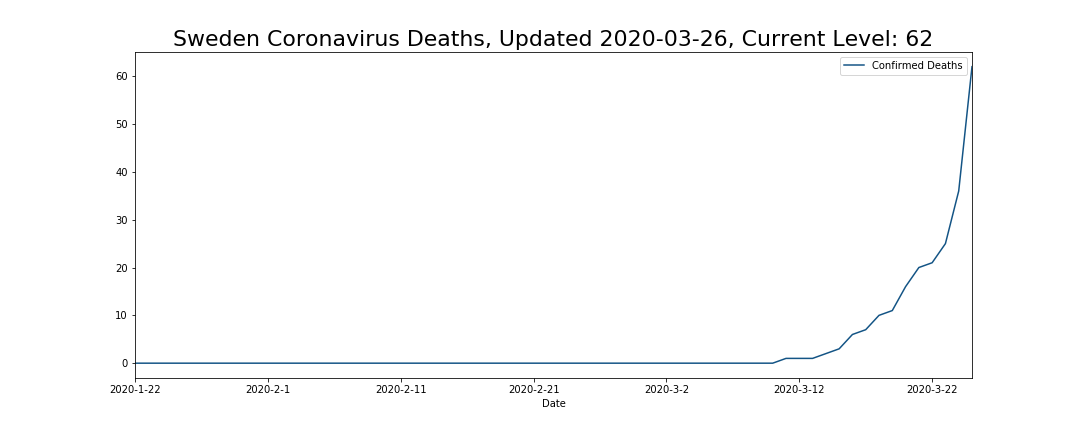 Switzerland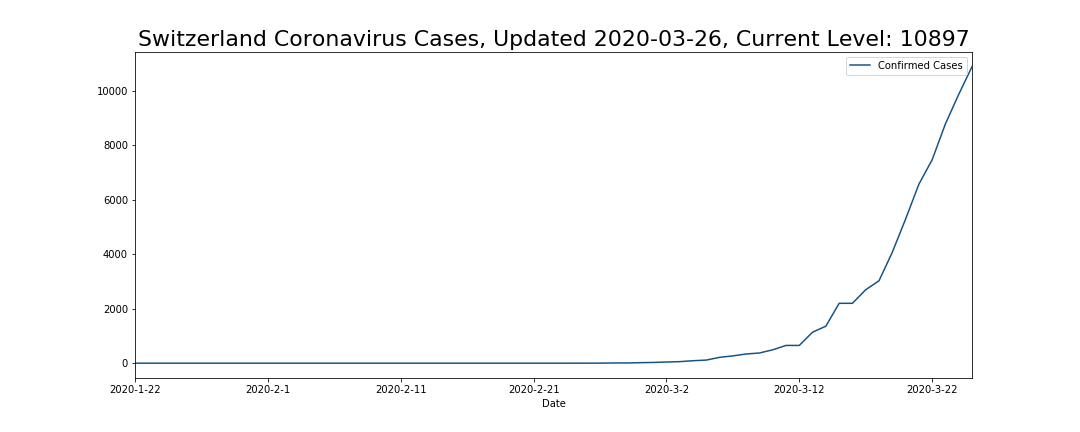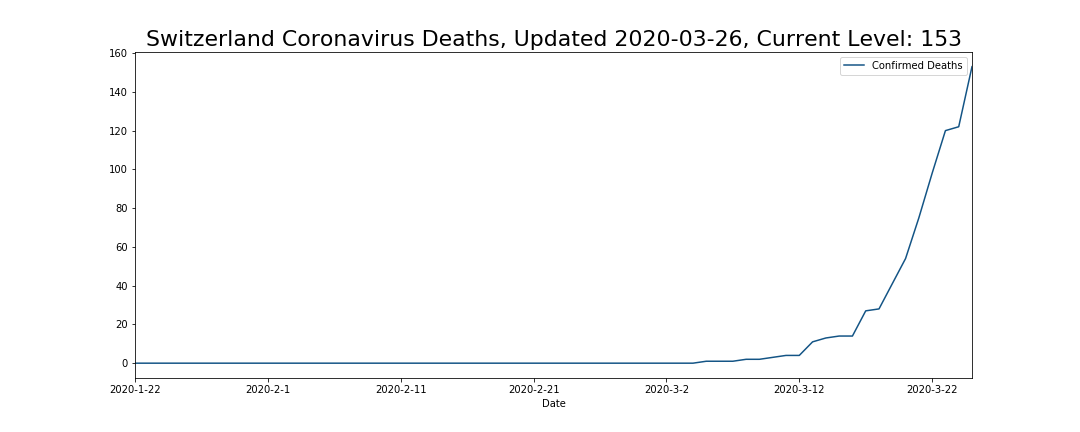 Syria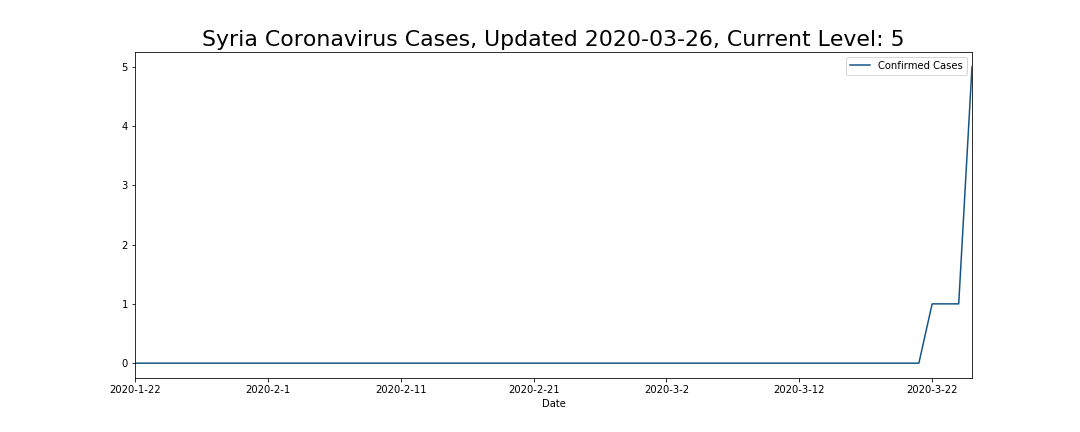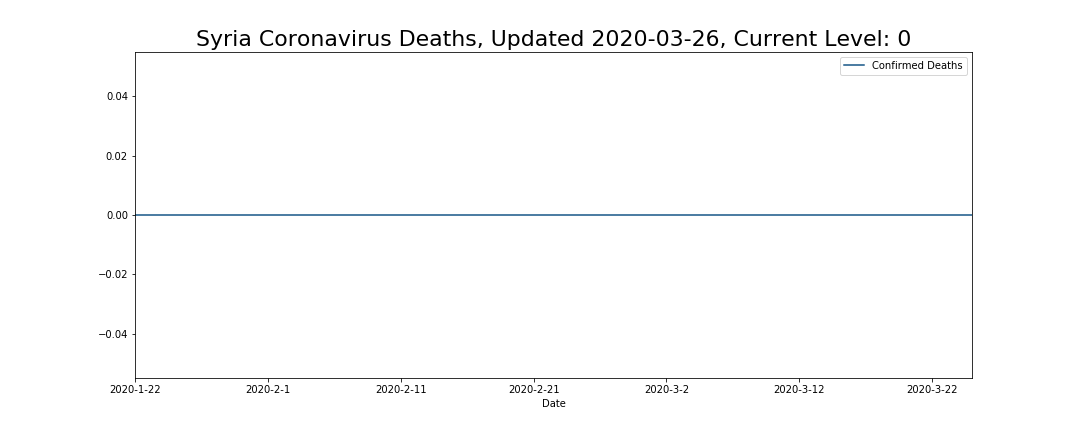 Taiwan*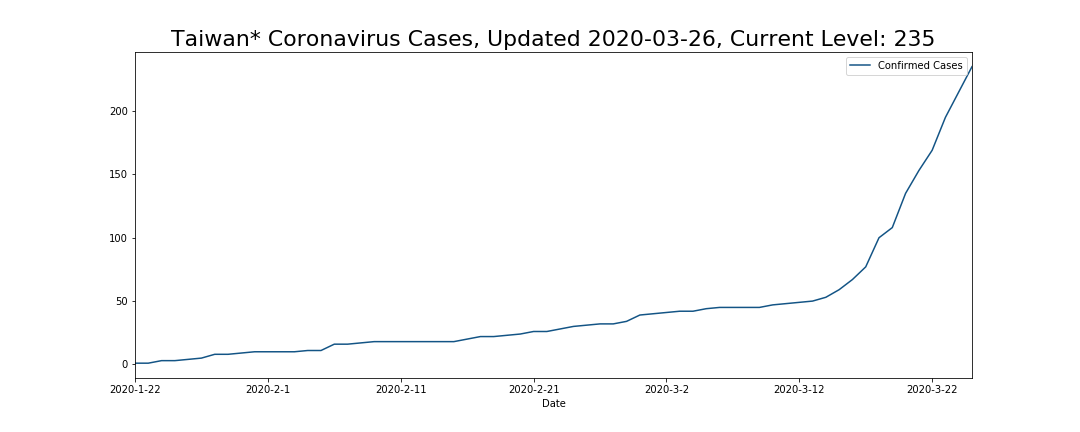 Tanzania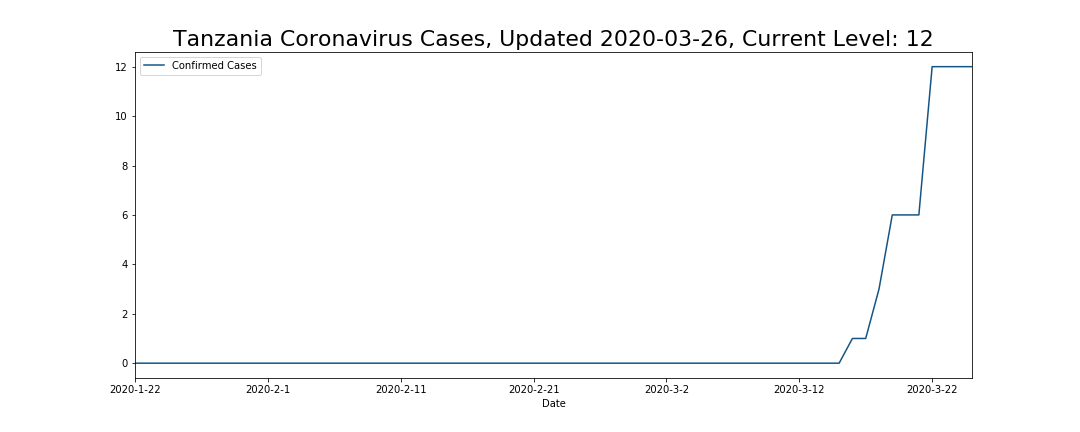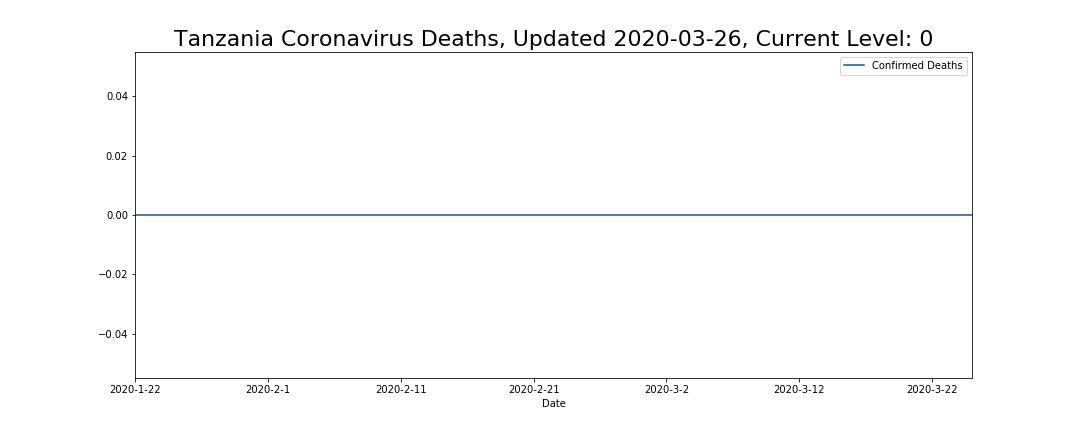 Thailand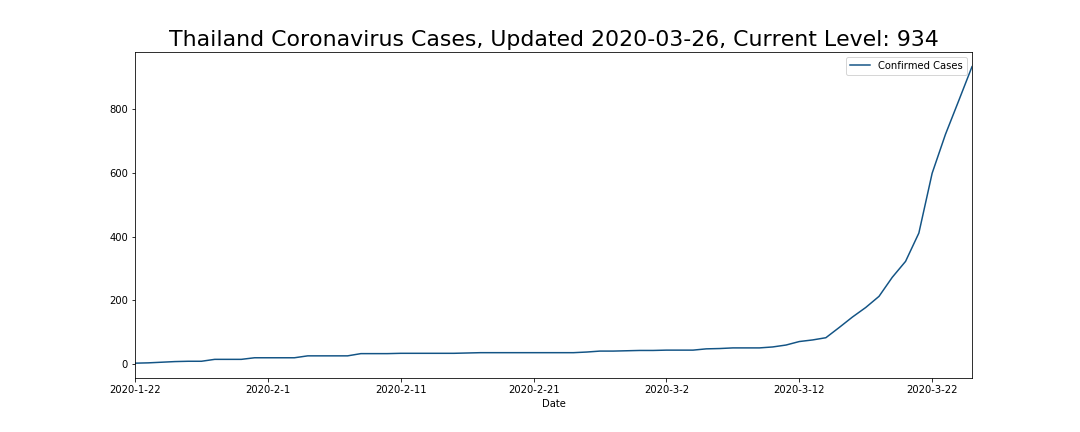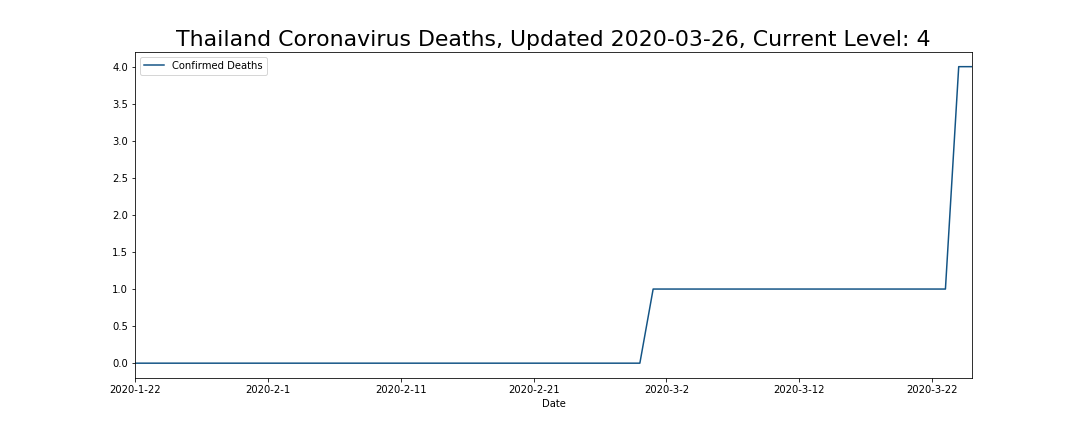 Timor-Leste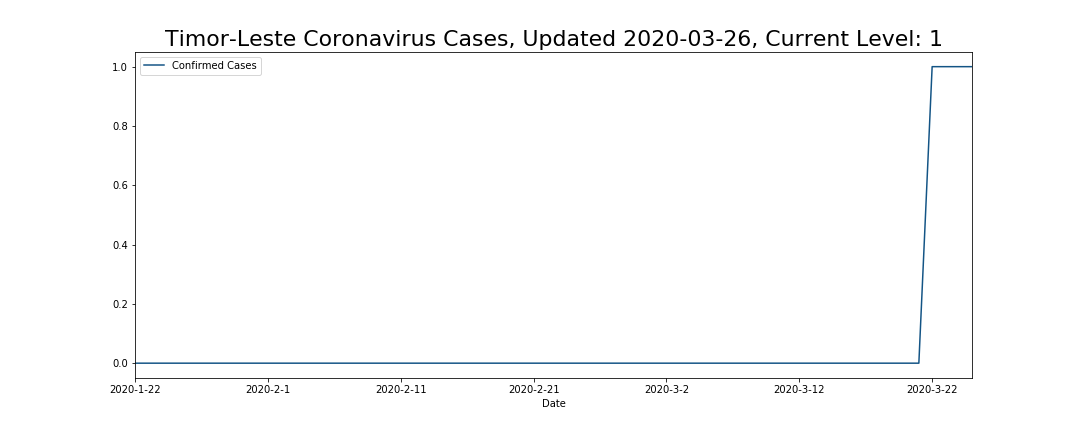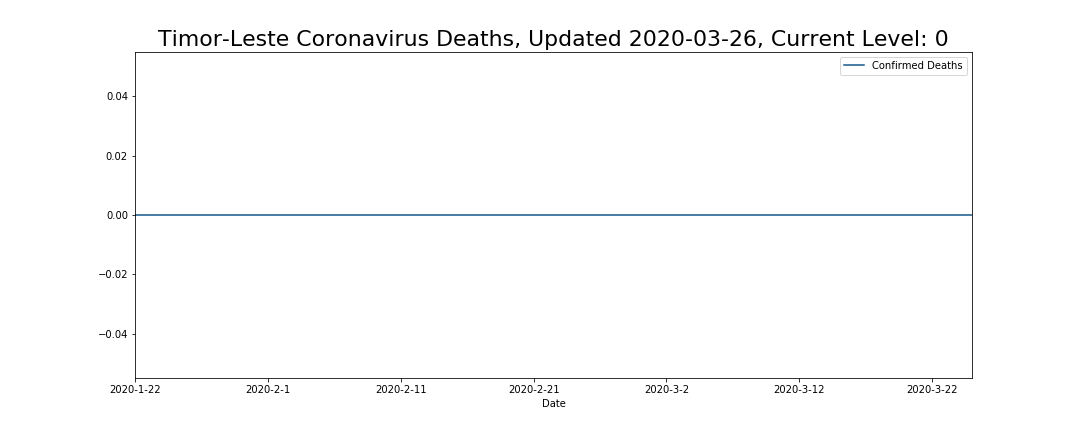 Togo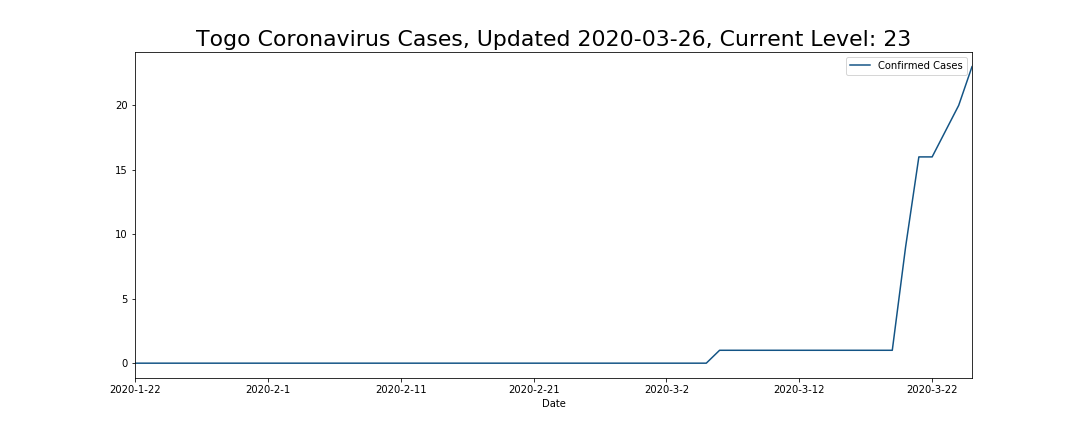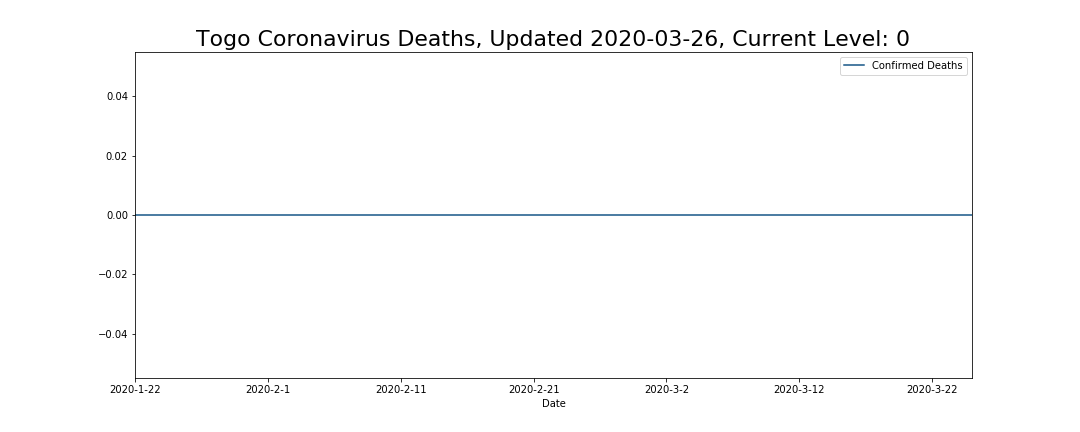 Trinidad and Tobago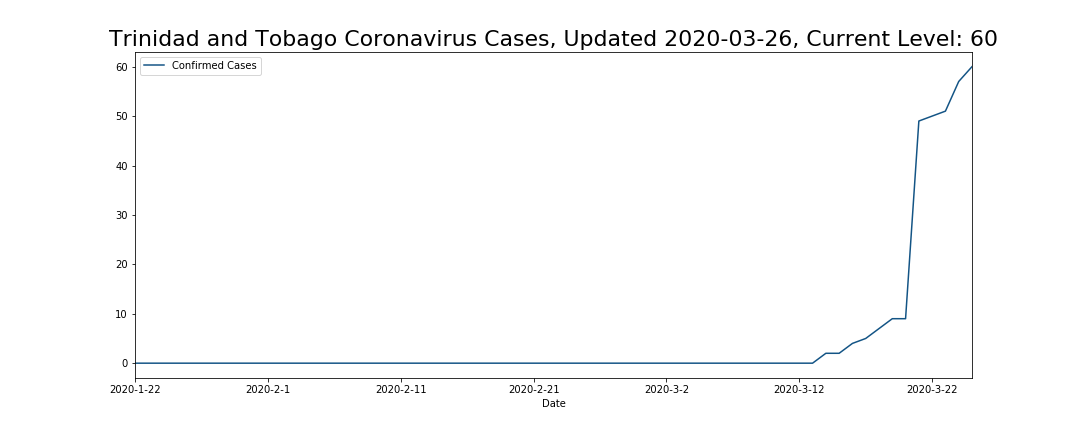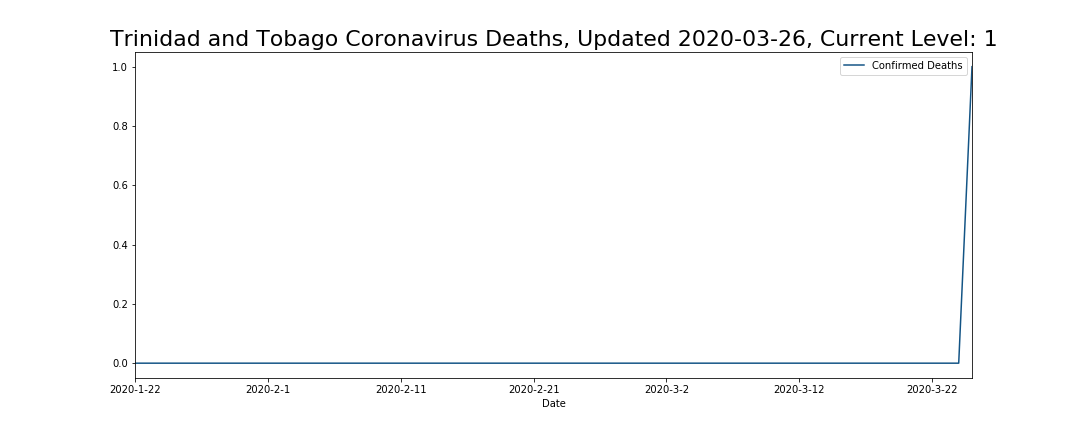 Tunisia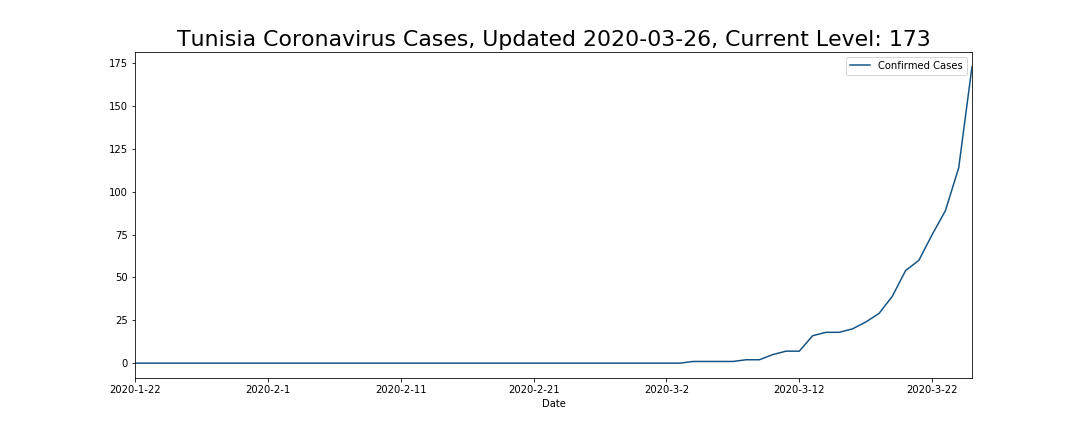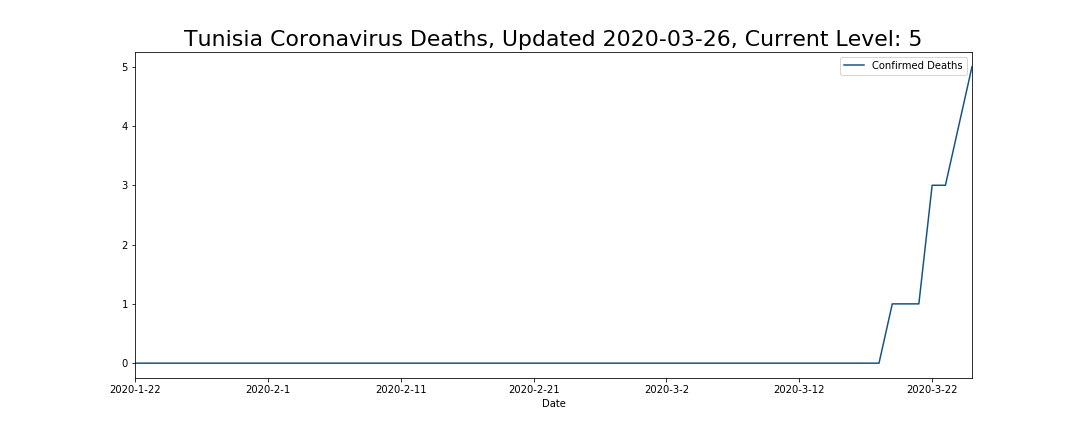 Turkey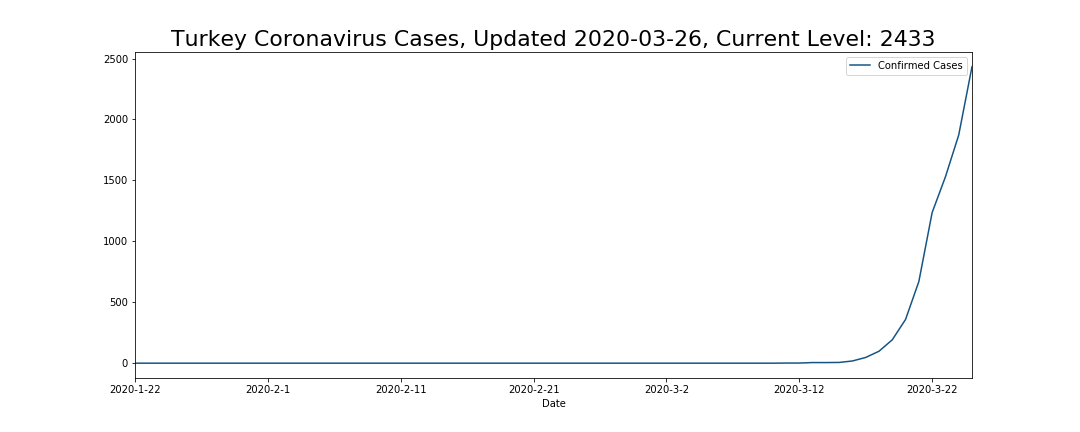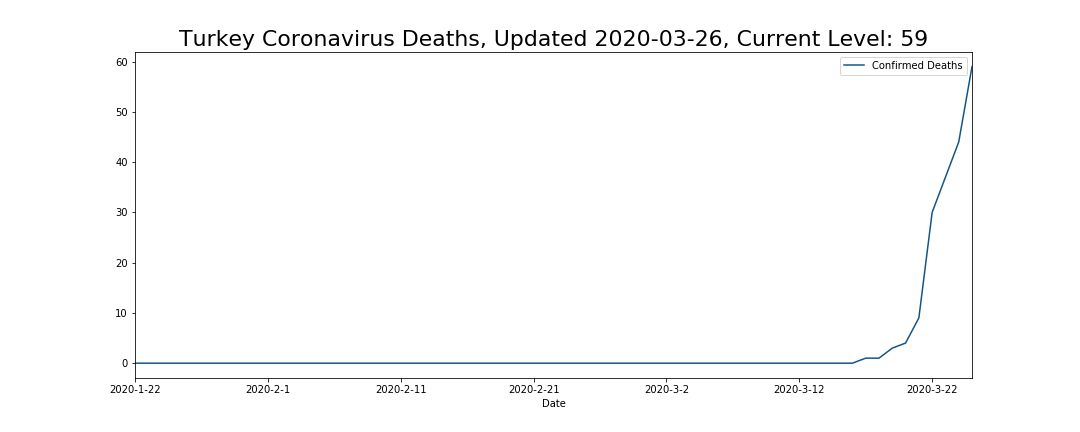 US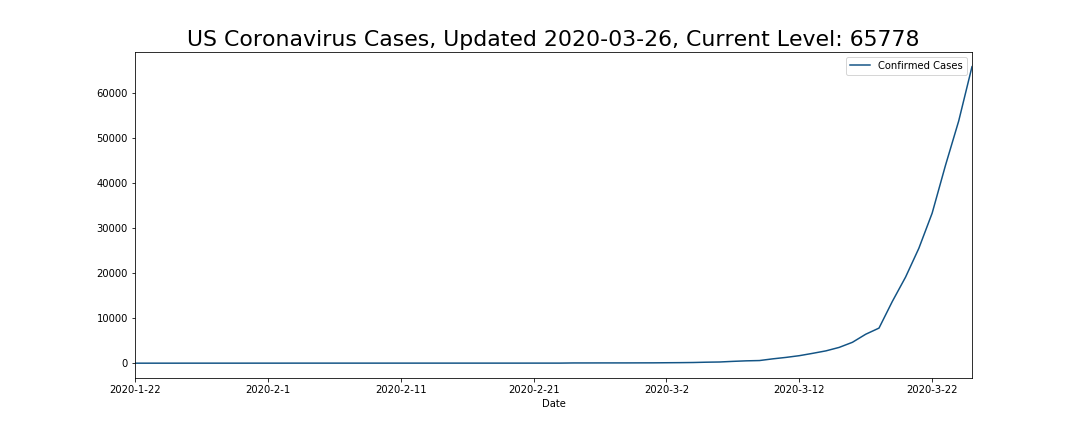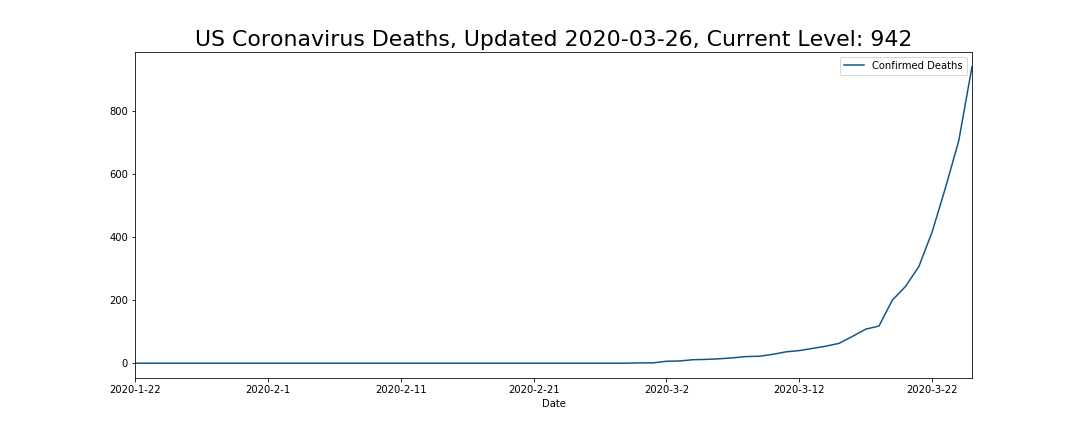 Uganda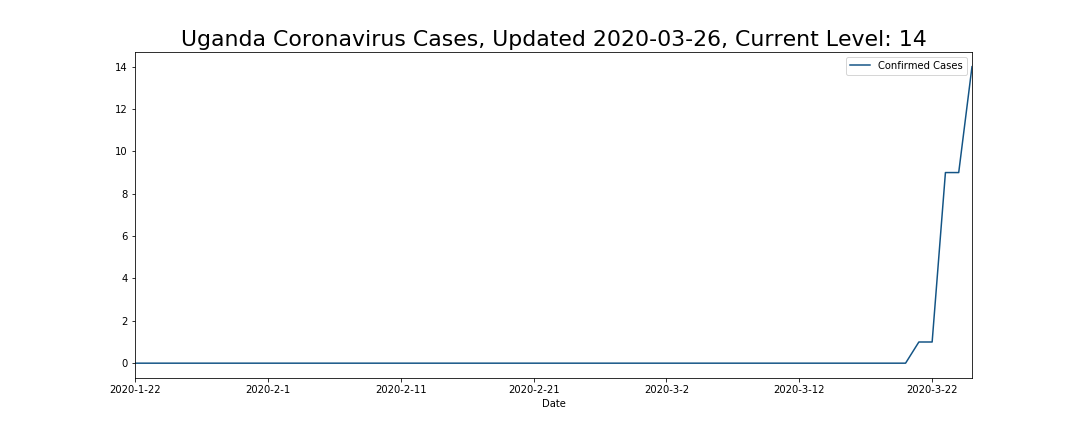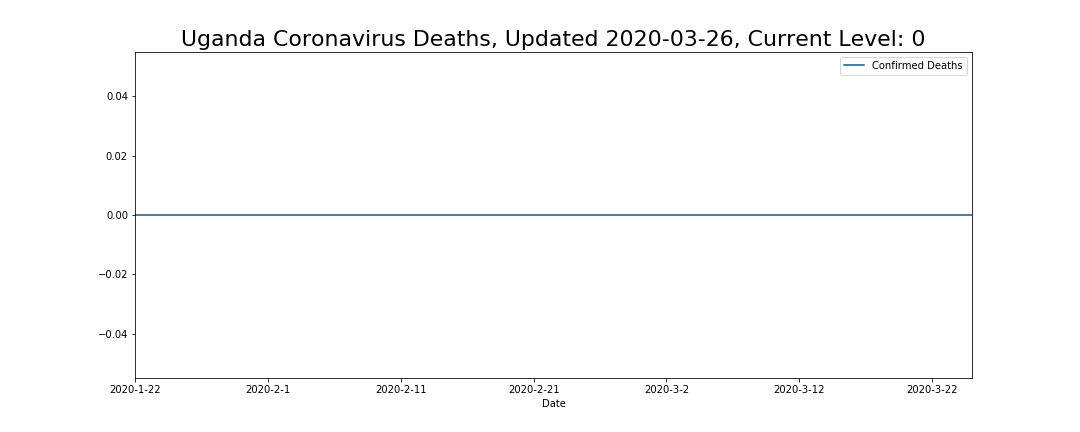 Ukraine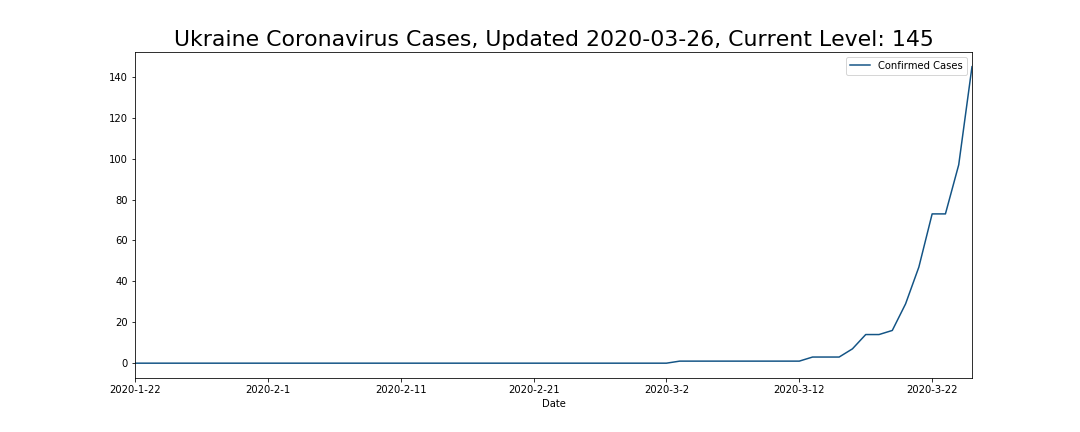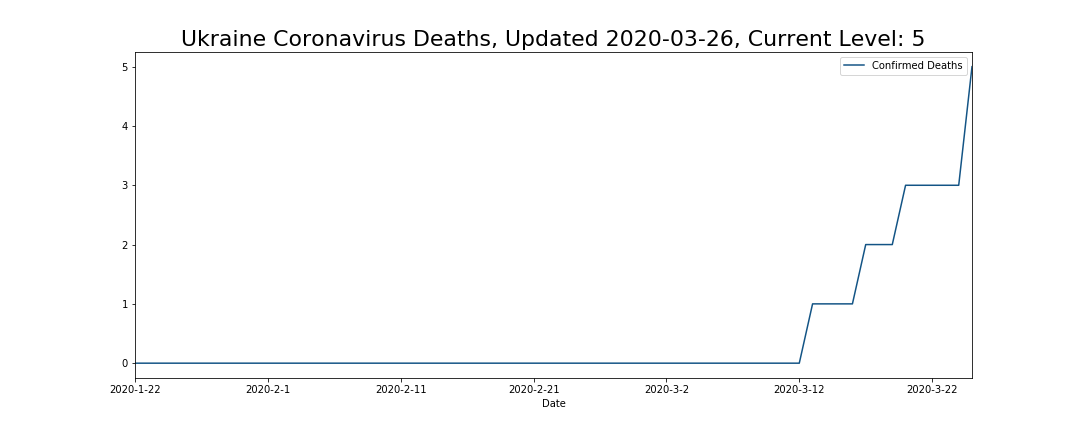 United Arab Emirates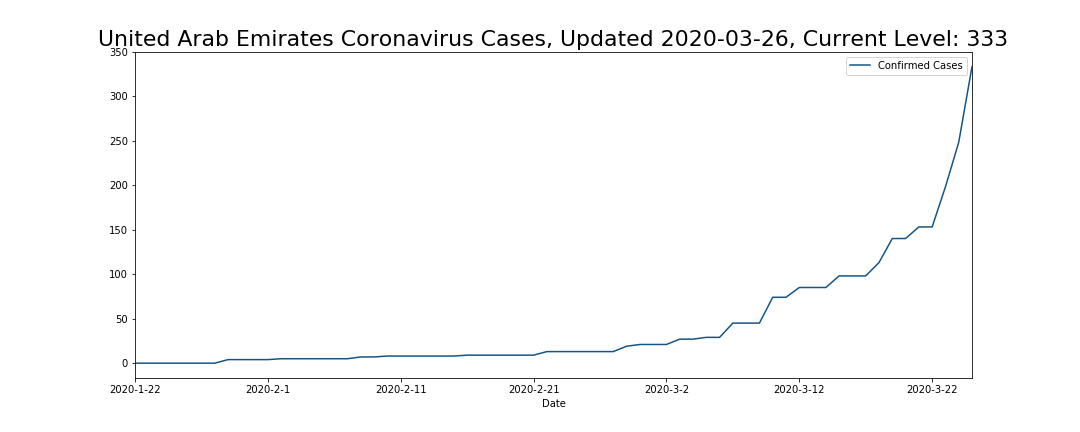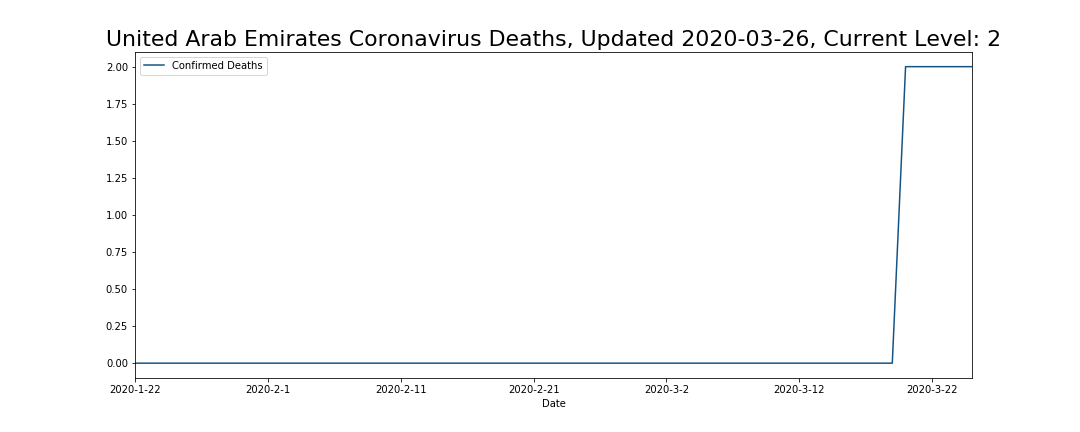 United Kingdom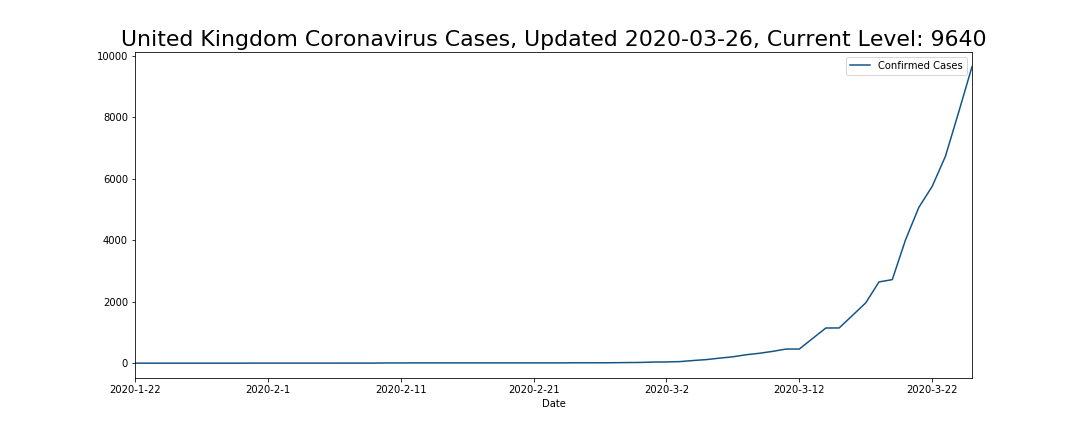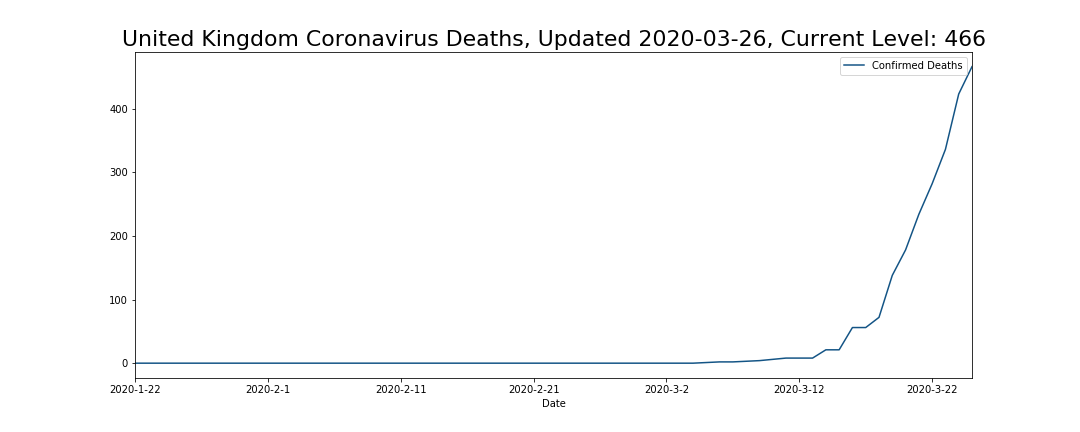 Uruguay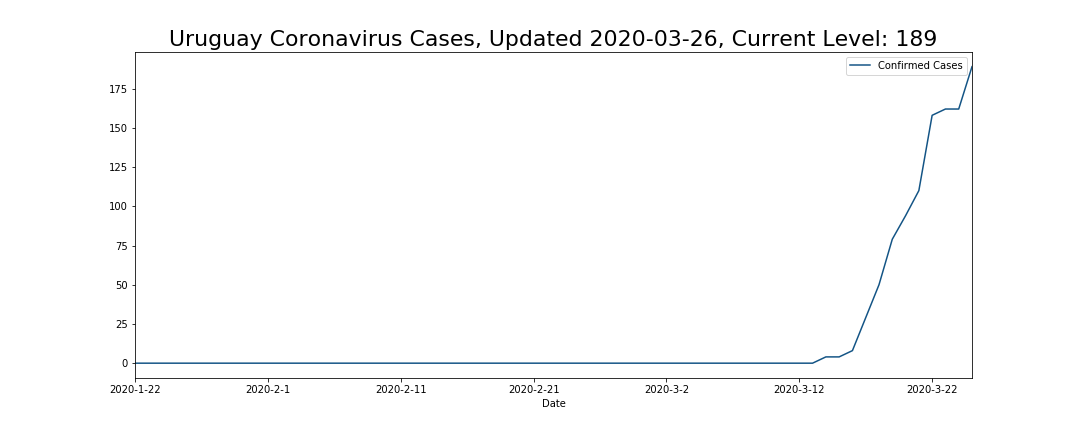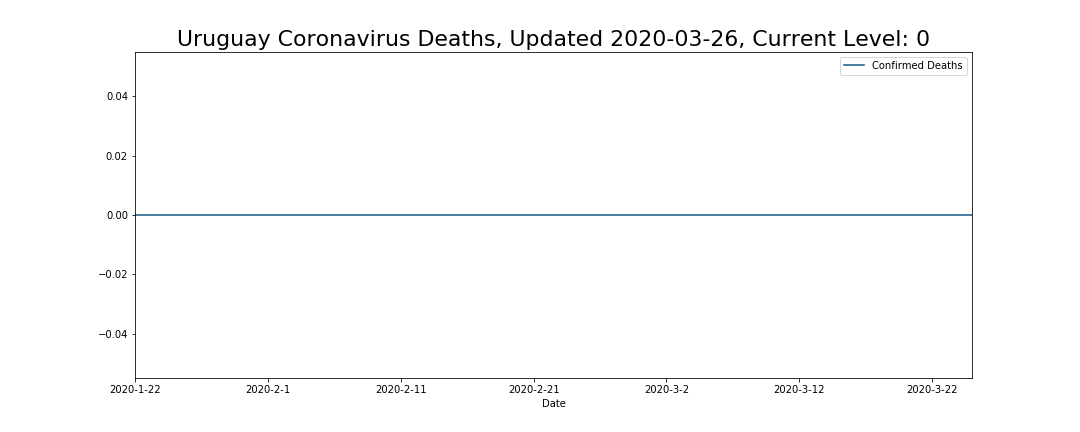 Uzbekistan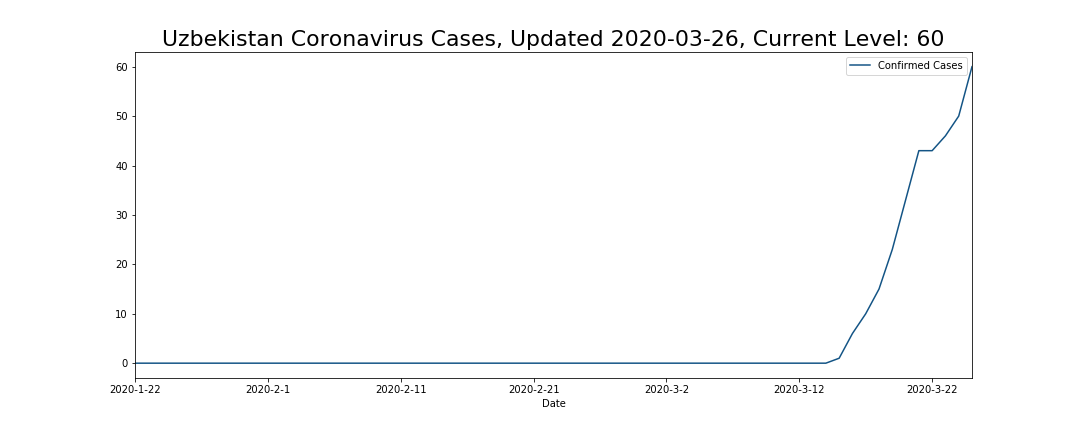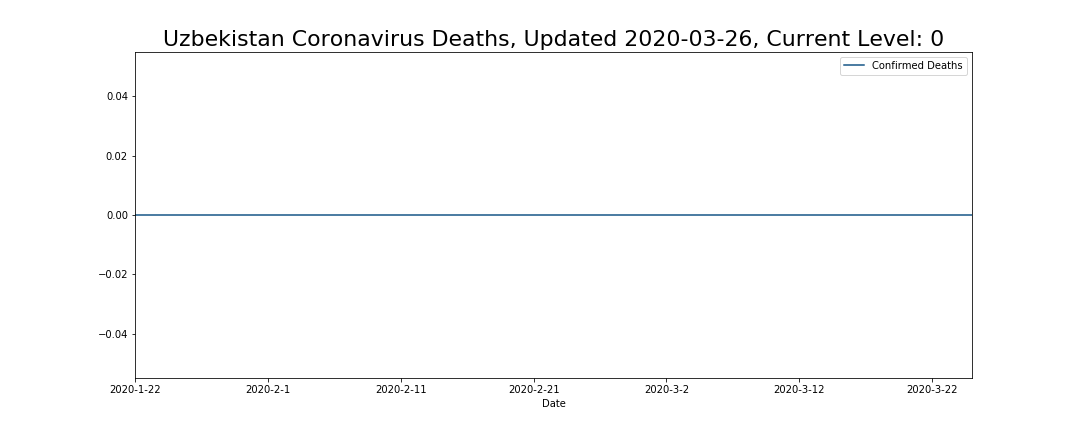 Venezuela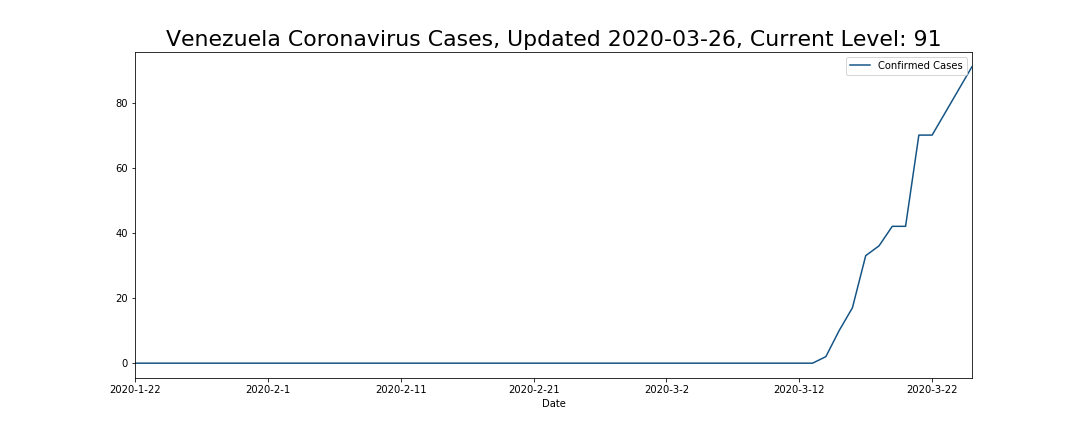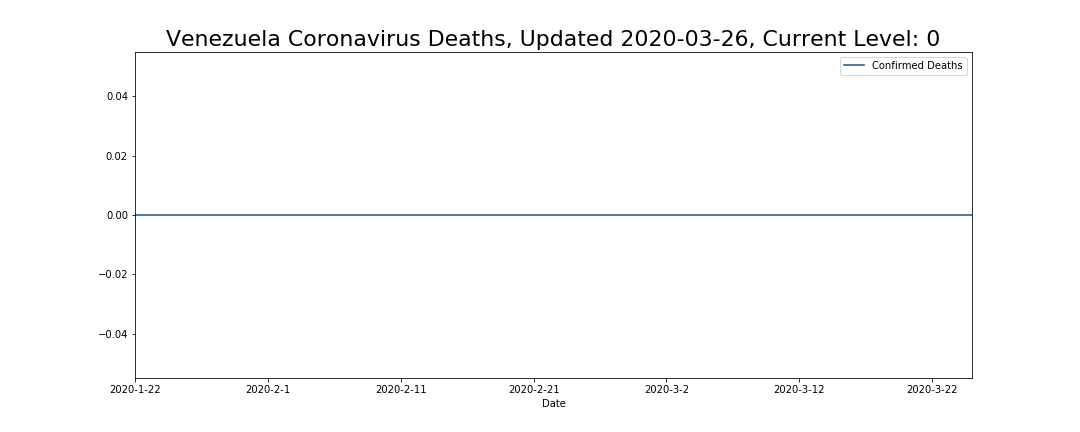 Vietnam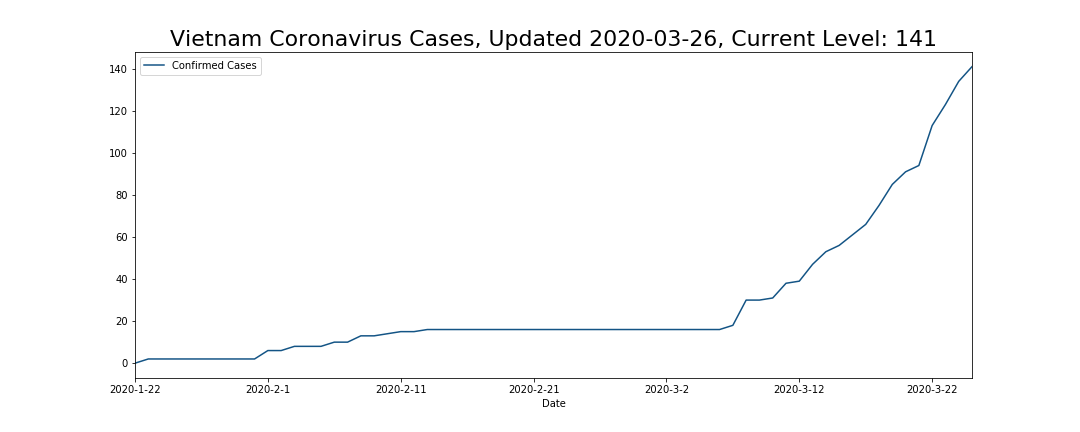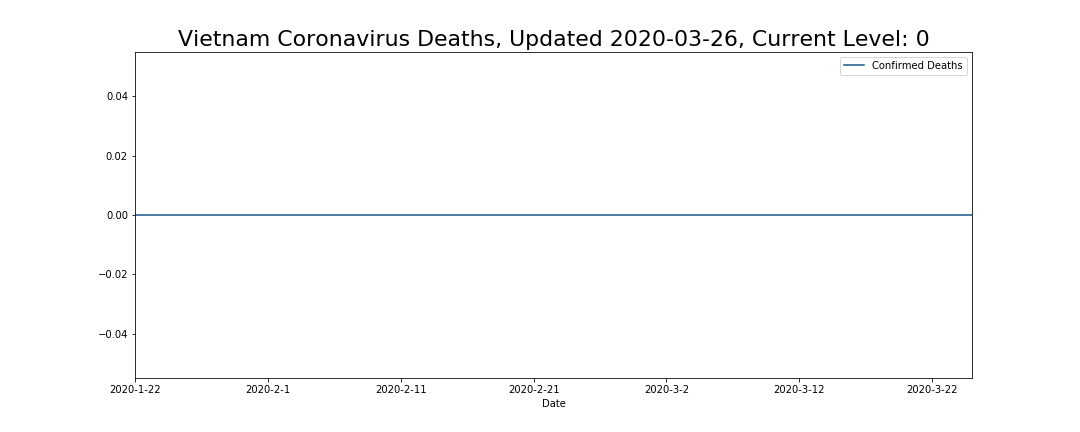 West Bank and Gaza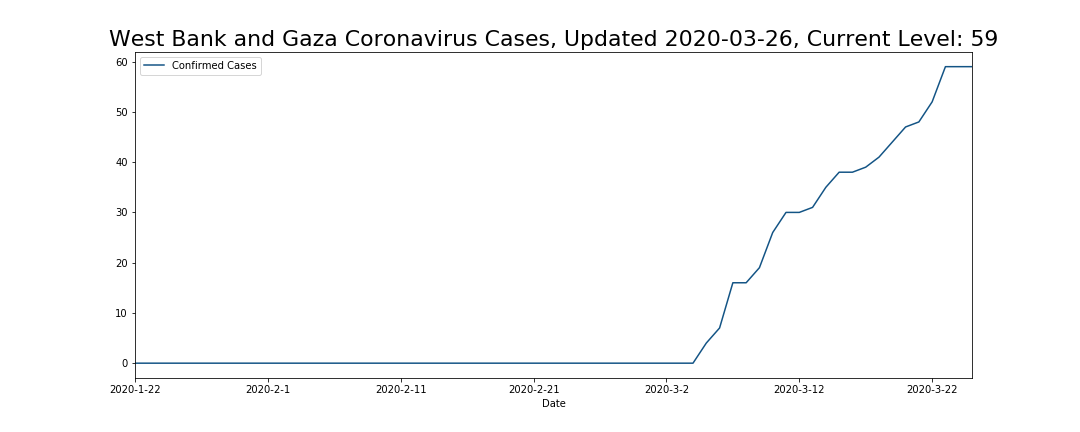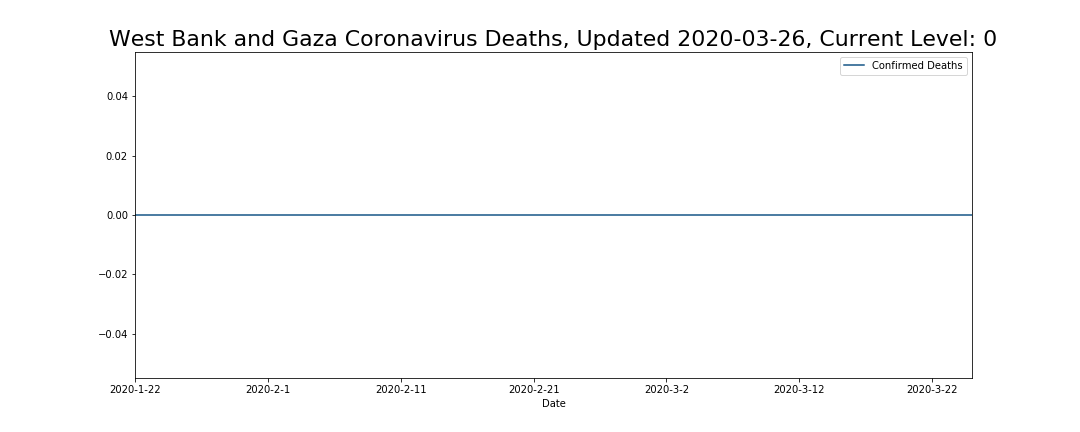 Zambia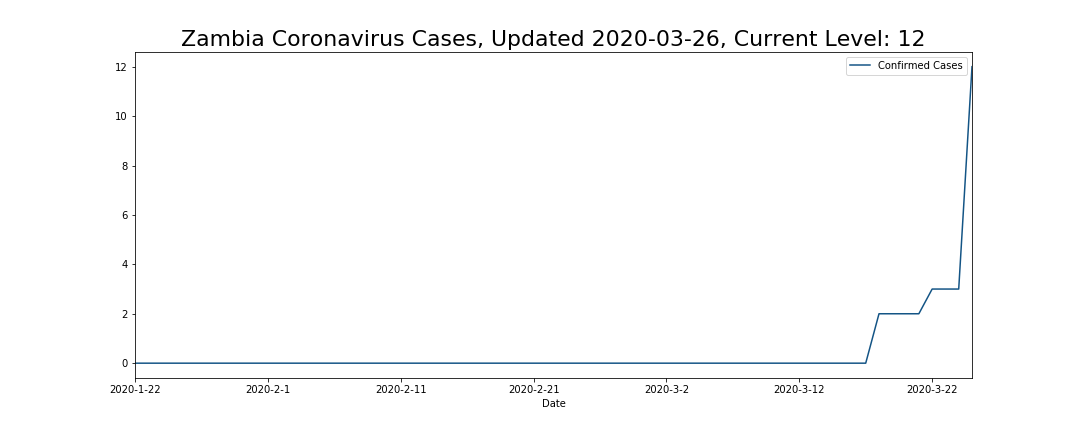 Zimbabwe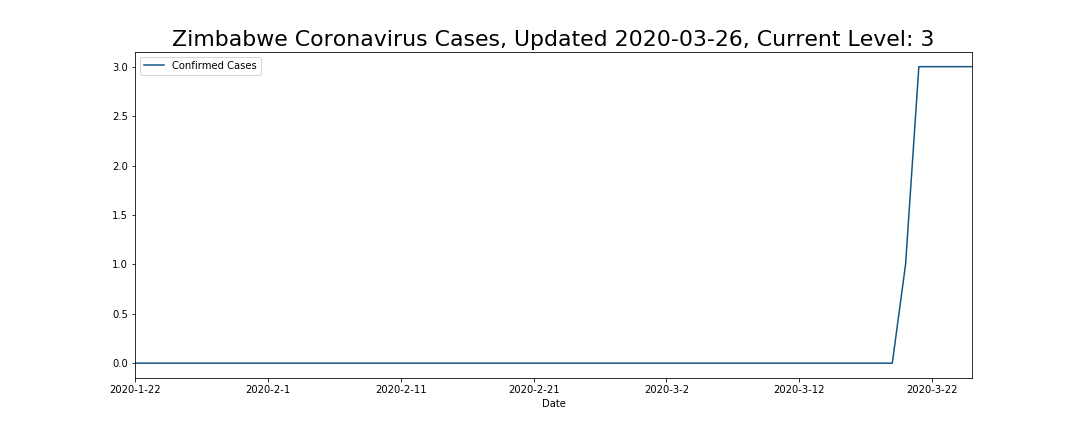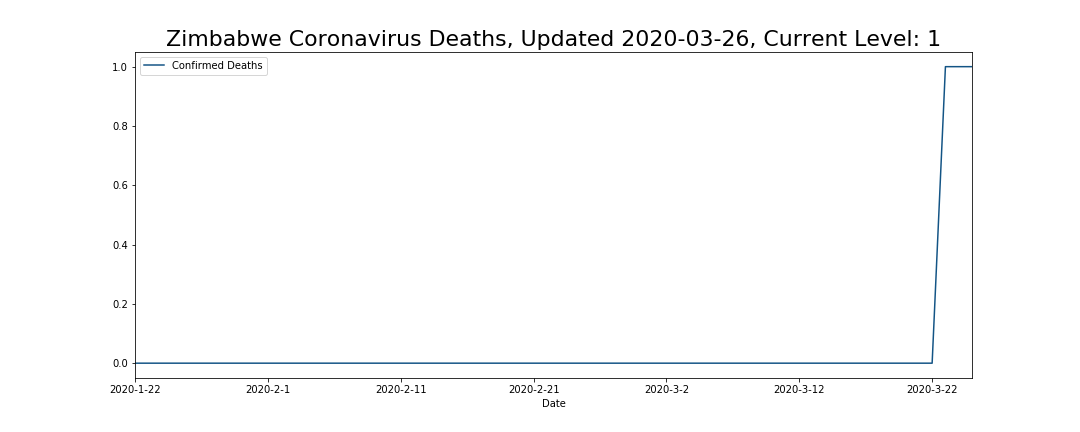 If you enjoyed this article, be sure to join my Developer Monthly newsletter, where I send out the latest news from the world of Python and JavaScript:
Written on March 30th, 2020